1. Admire St. Michael's Bridge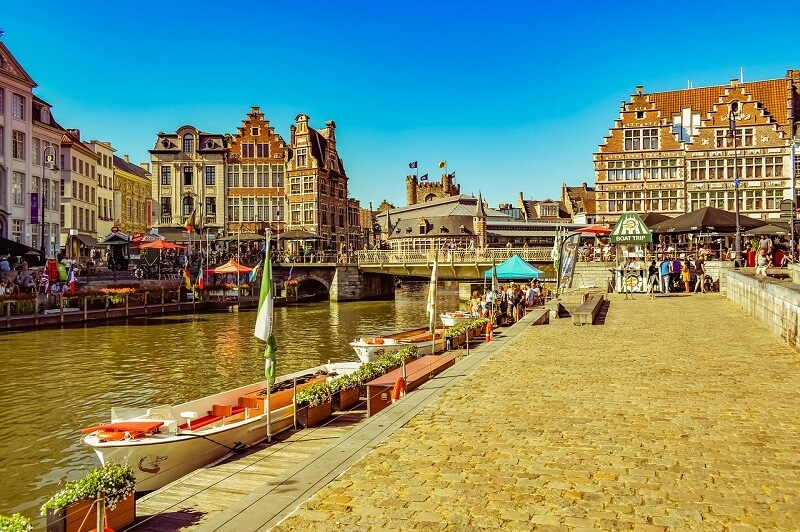 Ghent is the biggest city in the Flanders region and one of the most iconic places in Belgium. It is a charming and interesting city and definitely has some of the most romantic places to go with your partner. Medieval castles, beautiful architecture, and great food make this location ideal. St. Michael's Bridge is the most known place in Ghent and there is no way not to see it. So, you can start with a walk around and explore this intriguing city, and admire the river flow from this iconic bridge. The perfect place to spend some time with your partner.
2. Visit the Medieval Castle Gravensteen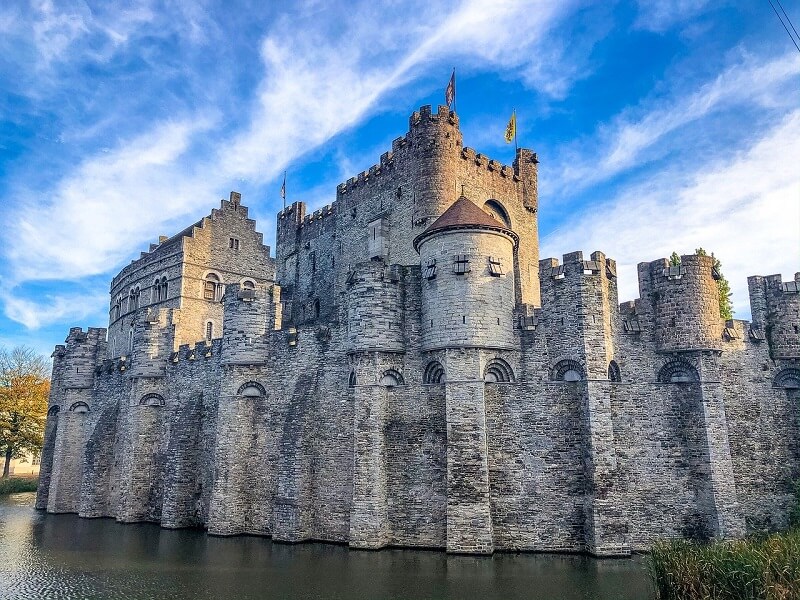 An incredible and worth visiting site is the Castle Gravensteen which was built in the 11th century. Today, it is the Arms Museum and Museum of Judicial Objects. The display has weapons from different periods, but if you are not fancy visiting such museums, this one has an excellent rooftop view. The skyline view is alluring and offers an amazing perspective of the city, as it is the only place where you can admire the four Medieval Towers of Ghent.
3. Pay a visit to St. Bavo's Cathedral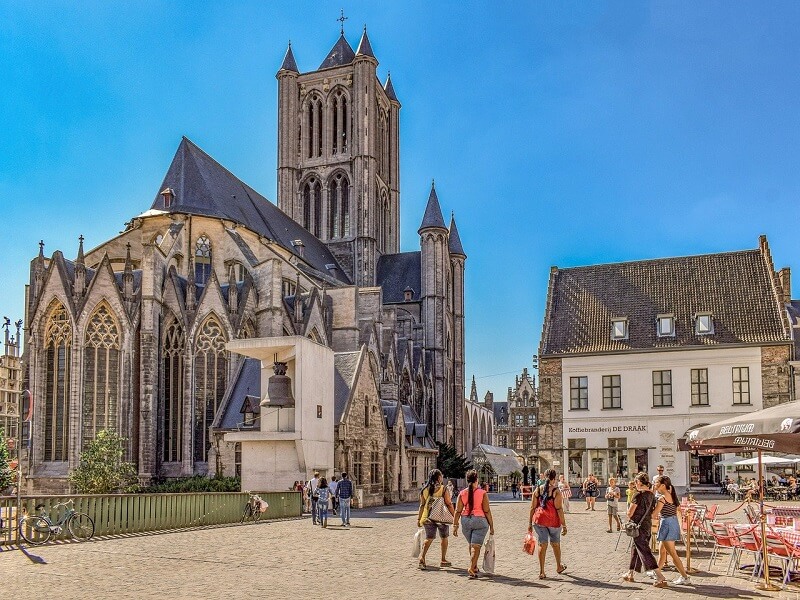 A historic building established in the 11th century, having a great significance due to the fact that the Holy Roman Emperor was baptized there. The architecture is fascinating and the Cathedral on the inner side is unique. There is a small entrance fee to pay in order to have full access, and it is totally worth it. It is an ideal place to go with your beloved one, and why not thinking of getting married there?!
4. See the Iconic Ghent Belfry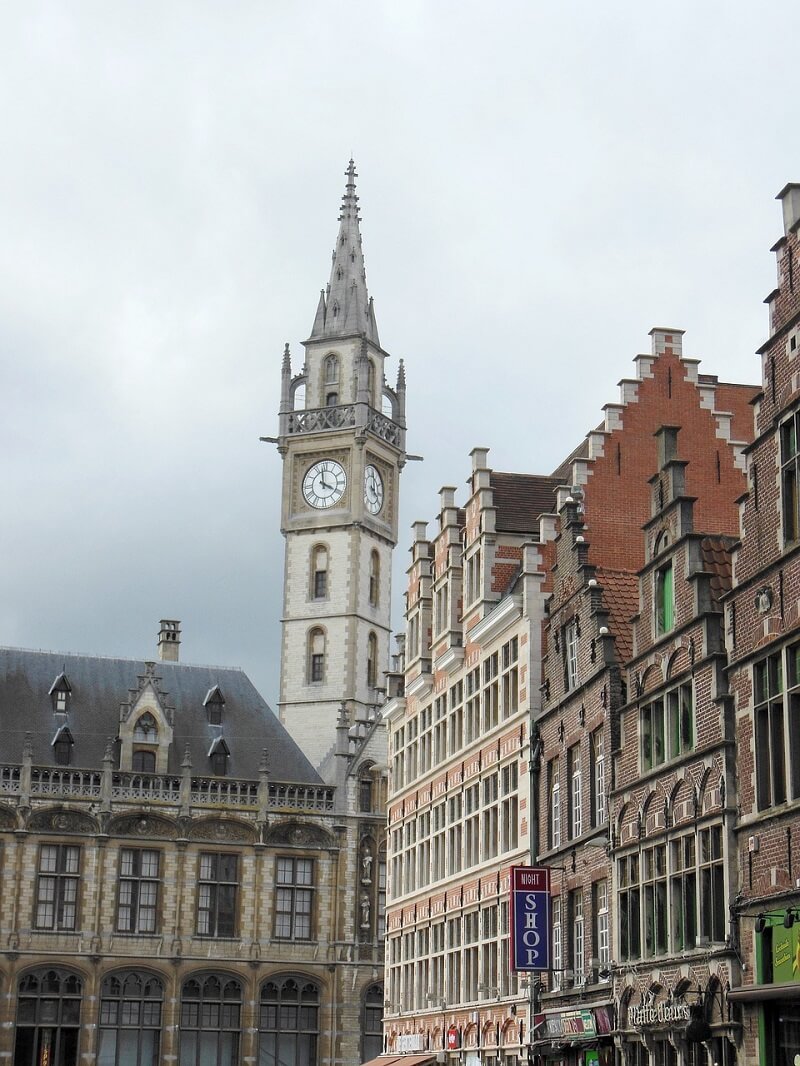 Fancy visiting one of the tallest buildings in Ghent? The Belfry is a UNESCO World Heritage Site, and that makes it a unique place to see. The highest point is 91 meters from the ground and offers an amazing view of the city. There is a Dragon standing on the top of the building overlooking the city and guarding the Belfry since the 14th century. It is definitely one of the most romantic spots in Ghent, and a perfect location to watch the sunset with your partner.
5. Go for a Canal Cruise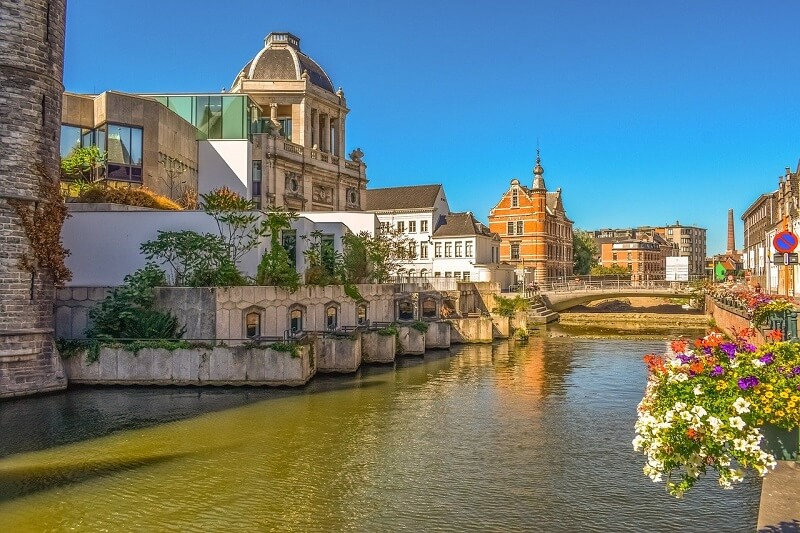 One of the best ways to do while in Ghent, it will definitely be doing a boat trip. This city has excellent options in such activities, as it is crossed by a river which offers amazing locations. There are plenty of spots where you can find a river cruise, and it is quite interesting to see the city from a different perspective. Especially, when the weather is good, the best way to enjoy Ghent is by doing a romantic boat cruise.