Close your eyes and imagine Jamaica…
Are you picturing gorgeous golden sands?
And crystalline Caribbean waters?
Feeling the cathartic tropical sun wash away your worries as you hear waves lapping the shore?
If you've been to Jamaica, and perhaps ventured slightly off the beaten track, you'll know that this tropical paradise is all of the above and much more.
If you haven't been before, we've asked our resident expert for some insider tips on six sweet spots in Jamaica – let's go!
Strawberry Hill, Irish Town
Fancy cosying up with your significant other in a beautiful mountainside bolthole which was one of Bob Marley's favourite romantic getaways? Course you do! Strawberry Hill Hotel near Irish Town in the lush mountains overlooking Kingston is, put simply, pretty much perfect.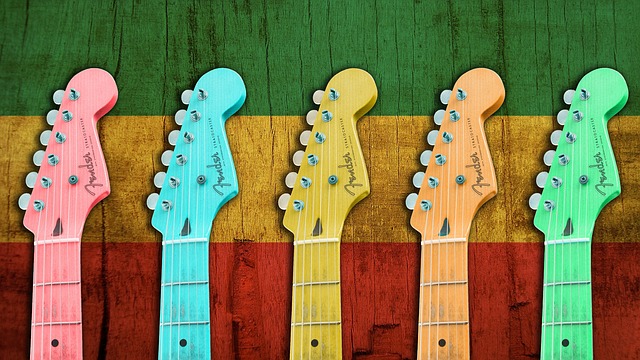 Harbour View Roundabout
Harbour View Roundabout is located at the bottom of the Palisadoes road on the way into Kingston from NMIA Airport. Instead of turning left towards town, take a right and pull up at the collection of food stalls there. At Robert's jerk chicken stall, tell him we sent you and prepare for the most lip-smacking meal of your life!
Grand Port Royal Hotel
Formerly known as Morgan's Harbour, this hotel has been refurbished recently but still retains a certain ramshackle charm and eccentricity which you'll tolerate because the views across from former pirate capital Port Royal are ravishing. James Bond fans will also recognise it as 'Pussfeller's Club', a central filming location for Dr No.
Bob Marley Museum, Kingston
This museum at 56 Hope Road is the home where Bob Marley spent much of the latter years of his life. During a tour provided by the knowledgeable guides you'll see his bedroom and living areas as well as the recording studio and outhouse area where he survived an assassination attempt in 1976 – only to defiantly sing live at a local concert days later!
Green Castle Estate, Robin's Bay
St Mary is one of Jamaica's most underrated parishes, but with rugged coastlines, gorgeous golden beaches and a lush verdant interior, it's absolutely stunning. Stay at Green Castle Estate in rural Robin's Bay and you can enjoy birdwatching, delicious Jamaican cuisine and simply chilling by the pool – divine.
Reach Falls, Portland
Subtropical Portland in Jamaica's northwest is most people's idea of paradise – think dense rainforests, hilltop villages, and in Port Antonio, one of the prettiest parish capitals on the island. It's also home to Reach Falls, where you climb a natural rock staircase to a bread loaf shaped porous rock where you can leap from the top into the cool waters below or explore the rabbit hole that descends through the middle.
Sample these six Jamaican sweet spots and you're sure to be hooked for life – you can thank us later!
That's our list! Share your own favourite Jamaican locations in the comments section.