1. Raggmunk and Lingonberries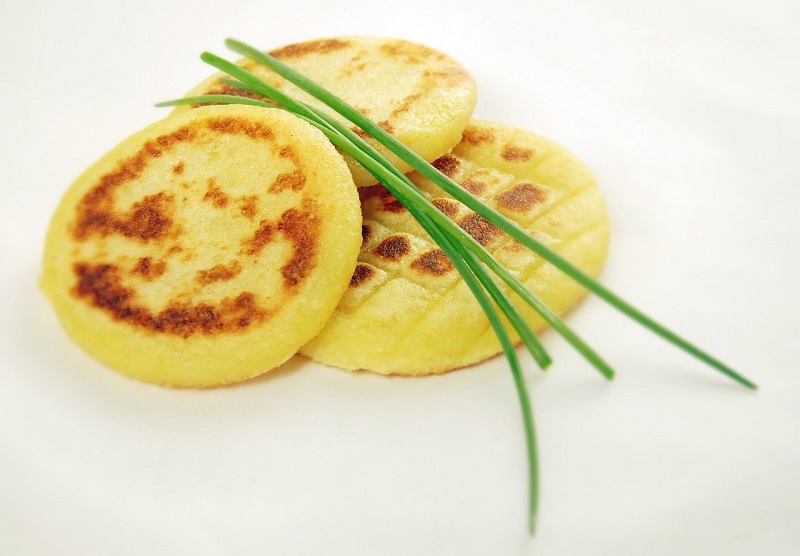 Swedish food is known for its fish dishes and simple tastes, which is generally the case in the Scandinavian cuisine. However, Sweden has some of the most iconic foods you should taste. Raggmunk is a typical winter dish made by mashed potatoes and has a shape of pancakes cooked with butter and served with grilled pork and the famous lingonberries. It can be eaten at any time of the year, but Swedish people prefer winter.
2. Jansson's Temptation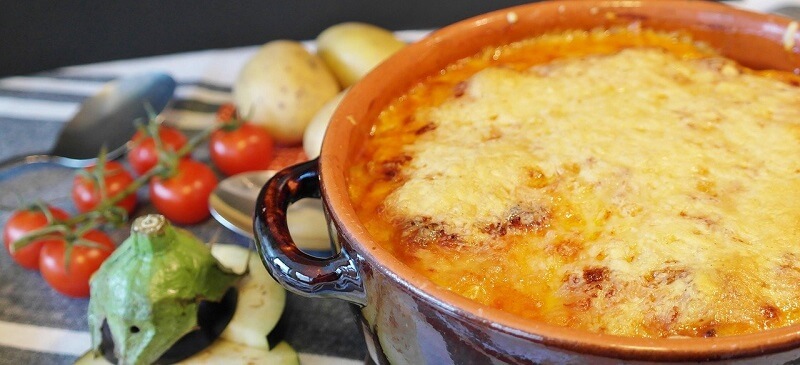 This is more a festive dish, but it is served all year long if you are not visiting Sweden during the Christmas period. It is tasteful and definitely something you can taste only in Sweden. It is made of creamy potatoes and anchovy cooked in a casserole.
3. Marinated Salmon with Dill Potatoes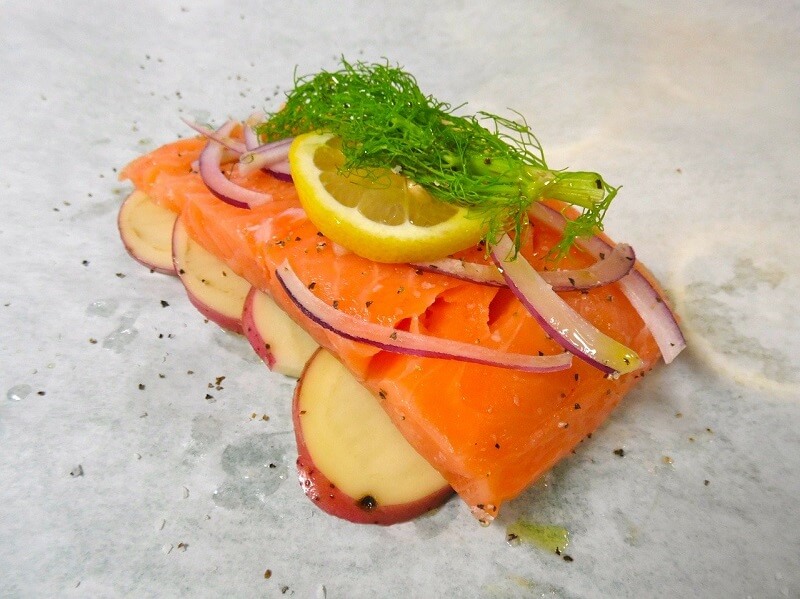 It would not be Swedish cuisine without salmon included. Gravlax is the most popular Swedish dish made of salmon marinated with dill. A food lover's heaven! The classic Swedish recipe is the salmon to be served with mustard sauce and cold potatoes.
4. Crisp Bread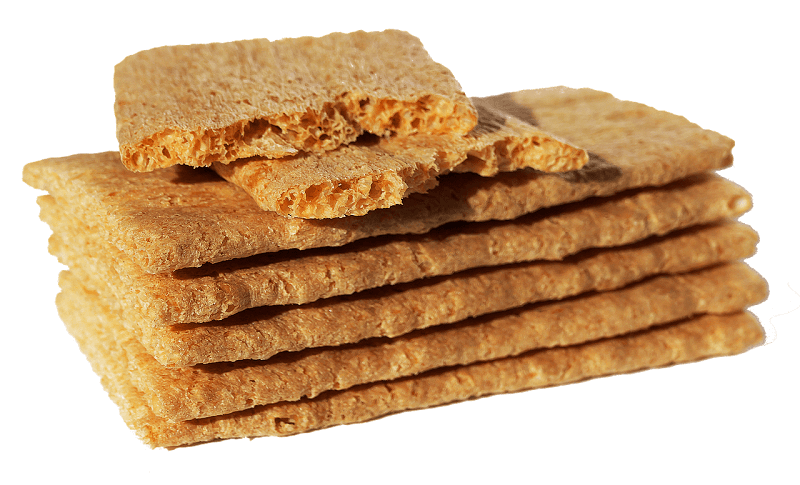 Crisp bread or knackebrod is one of the oldest delicacies made in Sweden. In the past, it was considered poor's man food but nowadays is widely known. You can find in main dishes as a side or serve with ham and cheese, but a classic dish is served with caviar for breakfast.
5. Crayfish August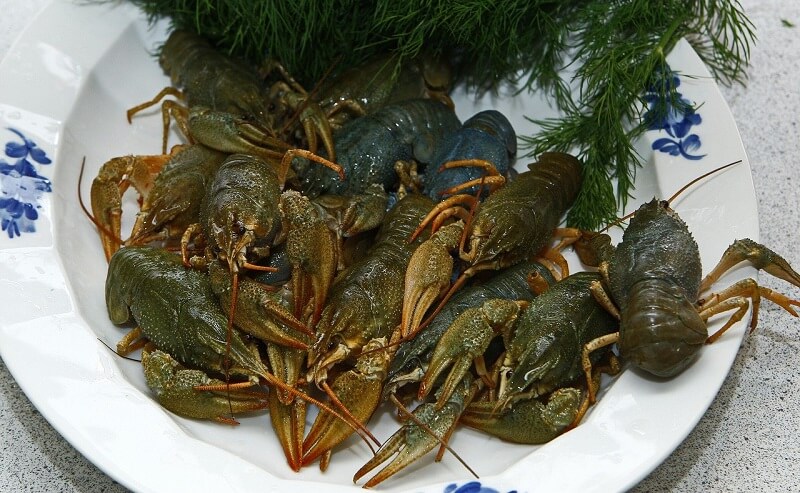 Crayfish August as its name says is a traditional dish served during the summer months and includes seafood. The menu has different types of seafood such as shellfish, crayfish, lobster, and any more. Absolutely worth tasting!
6. Pickled Herring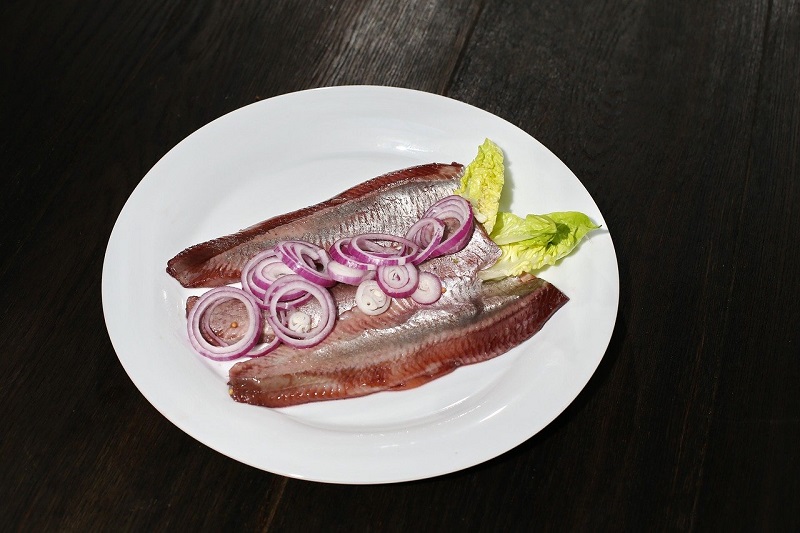 Herring is one of the most favourite fishes in Sweden and it is known since the Middle Ages. Usually, it is served in a buffet with other traditional foods such as meatballs, mini sausages, and cured salmon. The pickled herring comes with different flavours such as onions, garlic, dill, and mustard.
7. Chives and Sour Cream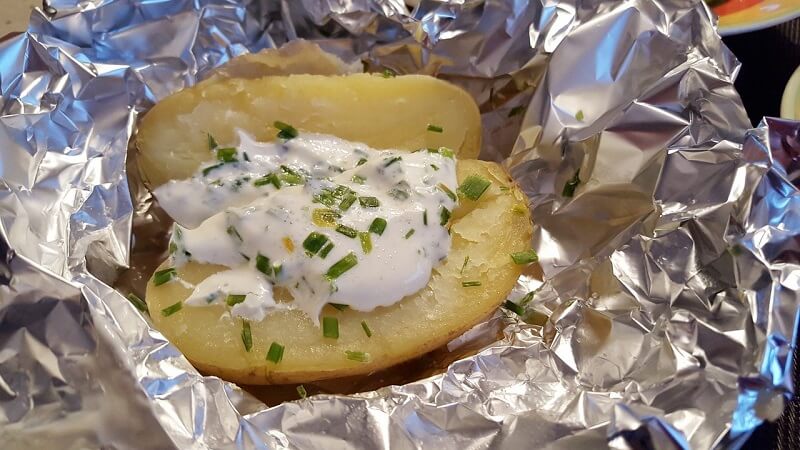 Chives and sour cream is a typical side dish served in many different dishes. It is one of the most favourite among Swedish people and totally worth tasting. It is a perfect combination with fresh potatoes, salmon and pickled herring.
8. Gubbrora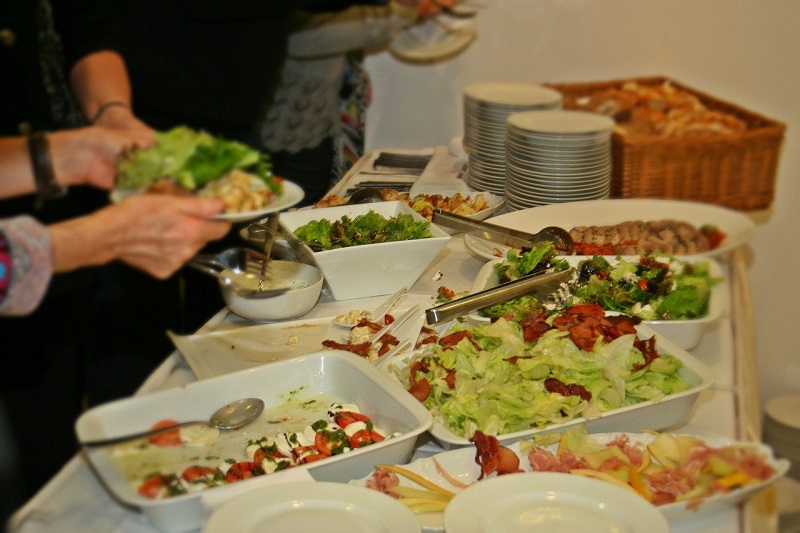 There is no Swedish dish without fish and gubbrora is definitely a unique one. It is a salad made of anchovy and egg. It sounds like an odd combination but it is tasteful. It is served with a thin slice of dark bread as a snack or as a starter.
9. Toast Skagen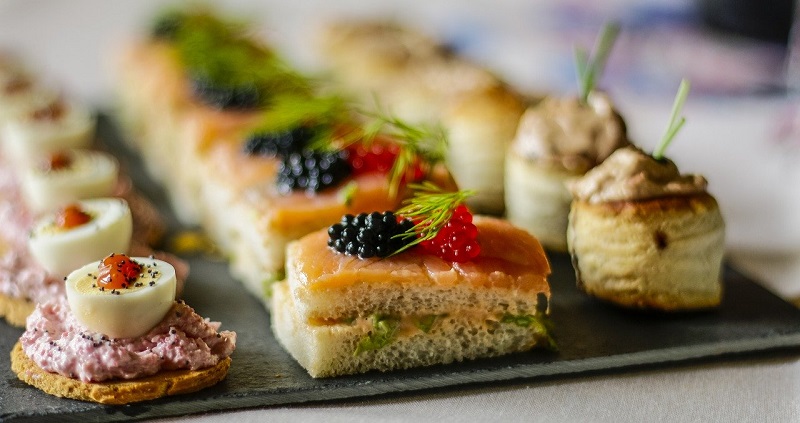 A classic Swedish toast that is served as a starter or at cafes to enjoy your breakfast. The bread is sautee wit prawns, whitefish roe, mayonnaise, dill, and mustard. The name of the dish came from a fishing port in Denmark but since World War II is a traditional Swedish food.
10. Yellow Pea Soup, Punch and  Swedish Pancakes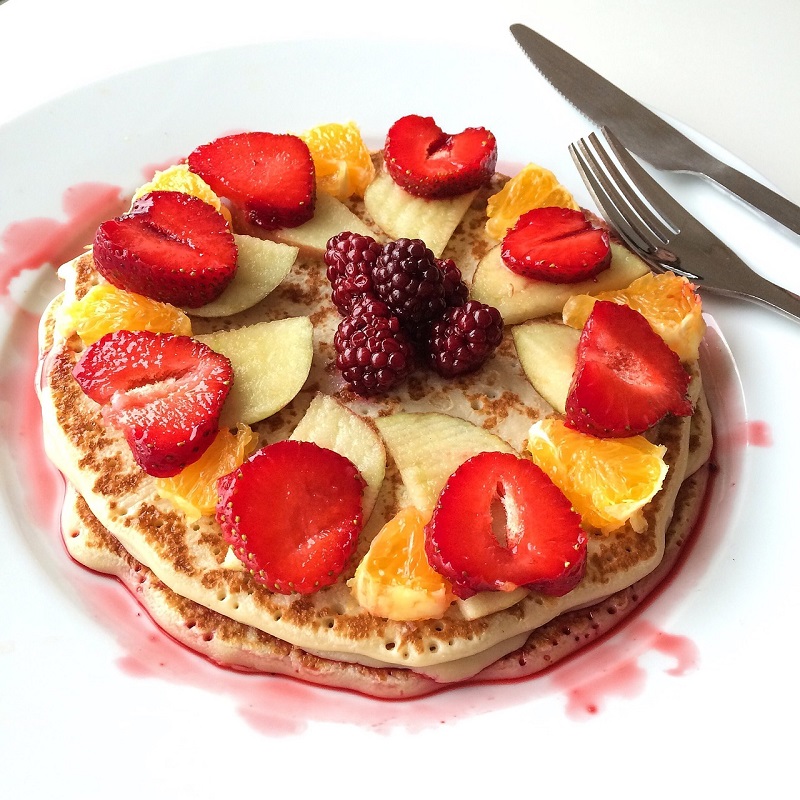 A typical student food as it is made mostly by students to celebrate or for home gatherings. The tradition says that during the cooking procedure, students used to song, and every Thursday families used to cook it. It is a yellow pea soup as a starter and followed by pancakes with cream and jam.
11. Swedish Meatballs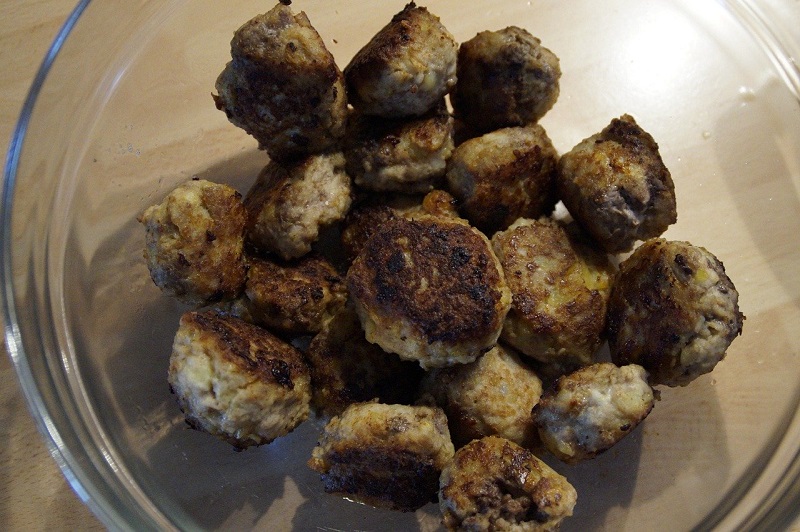 Here comes the most known Swedish dish, that there is anyone that is not aware of it. Swedish meatballs are popular and tasteful. It is a traditional food also known as Mom's meatballs served with potatoes or pasta, a cream sauce, and lingonberries.
12. Princess Cake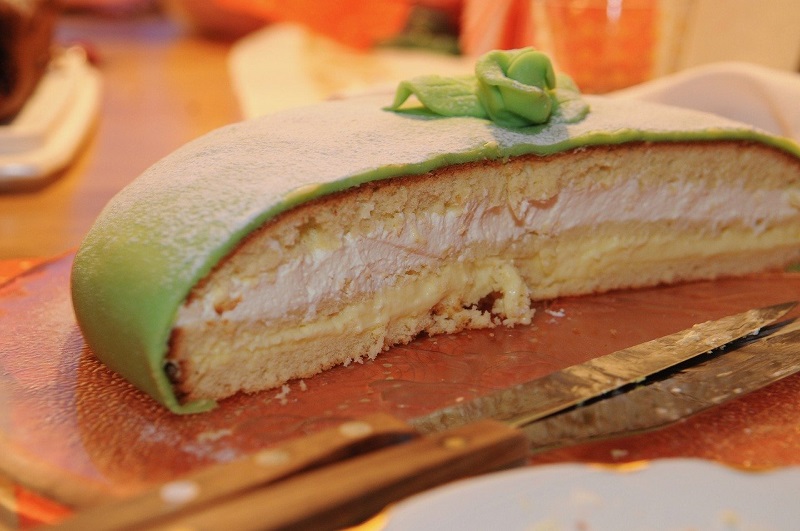 Every country has a special tradition for sweets and cakes. Princess Cake is the one that Swedish used to serve for celebration and especially in September when its the official month of Princess Cake. It is made of the favor of Princess Martha who was born in September.