With a long list of architectural marvels like Roman bridges, Mosques, and 10th-century palace ruins, the Spanish City of Cordoba Spain remains one of the best places to spend a holiday. After seeing all of those beautiful places, you'll definitely love to have a rest and that's where you need to find rooftop bars that offer the best services and drink collection. Here are some of the rooftop bars the city has to offer visitors.
Casa Pepe De La Juderia Rooftop Terrace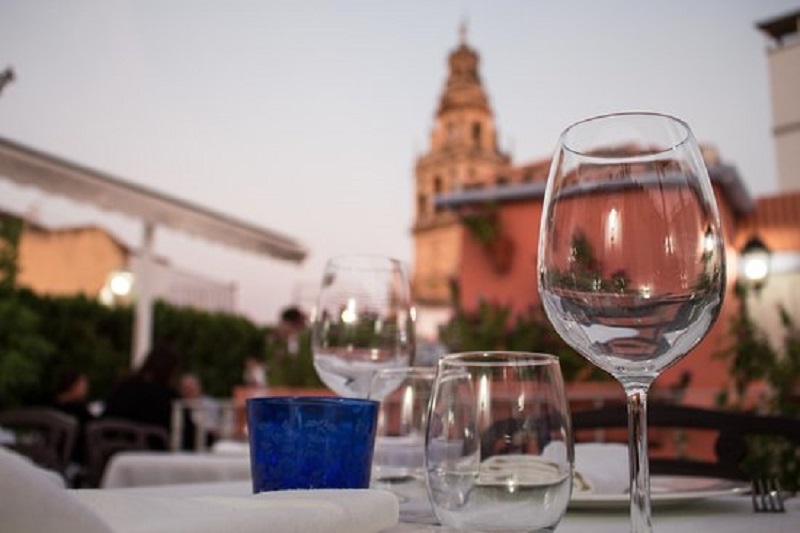 Source: Link
Very few places in Cordoba have the capacity to treat visitors with the most delicious meals and drinks like the very famous Casa Pepe de la Juderia rooftop terrace. It's a hotel with all the most important features and amenities, which includes an open-air terrace that is lavishly decorated and offered to visitors for their comfort and relaxation. The restaurant is a few meters from the famous few steps from the Mosque-Catedral and you can enjoy traditional meals, wines, tomato salads, tapas, codfish with mandarin orange, etc.
The Rooftop Of Hesperia Cordoba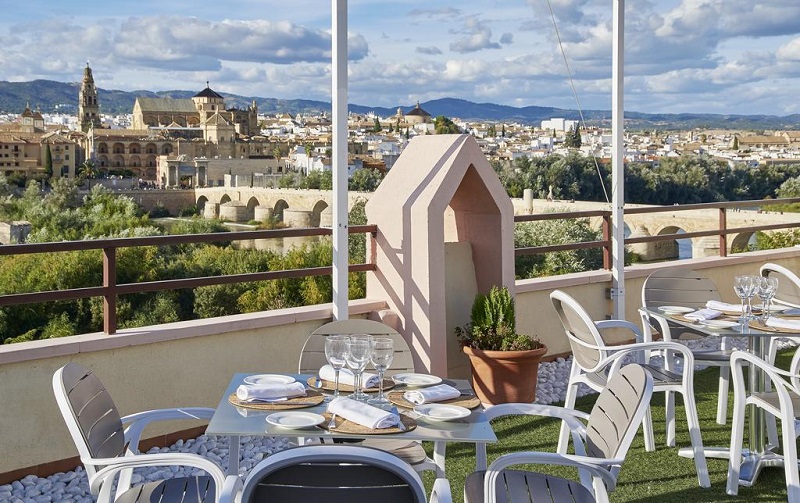 Source: Link
The night view from the rooftop bar of the Hesperia Cordoba is unbelievably breathtaking. Visitors who come here have told tales of fun, quality services, exceptional food, and drinks of many options and values. If you've come in your own car, there is a paid private parking nearby where you can park your car safely for a token. The rooftop bar serves a large variety of wines, good snacks, and you can see a lovely view of the surrounding area in the most impressive and interesting way.
Garum 2.1 Bistronómic Tapas Bar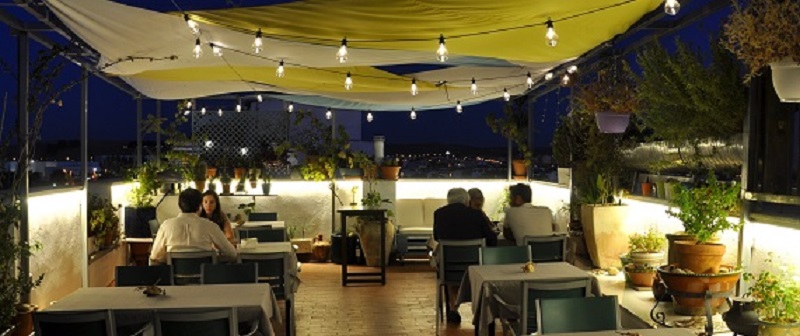 Source: Link
Many locals regard this bar as the best tapas bar in the entire city. If you're in for some tapas tasting experience in the Spanish way, then you should consider paying them a visit. Apart from tapas, they also have other quality food on their menu and drinks to go with the meals. There are so many delicacies here for you to enjoy but visitors have recommended Salmorejo Amontillado, the Aubergine deep friend w/honey, the Pig's ear & octopus, the Salmorejo with pistachio & salmon, and the Goats cheese dessert.
Marídame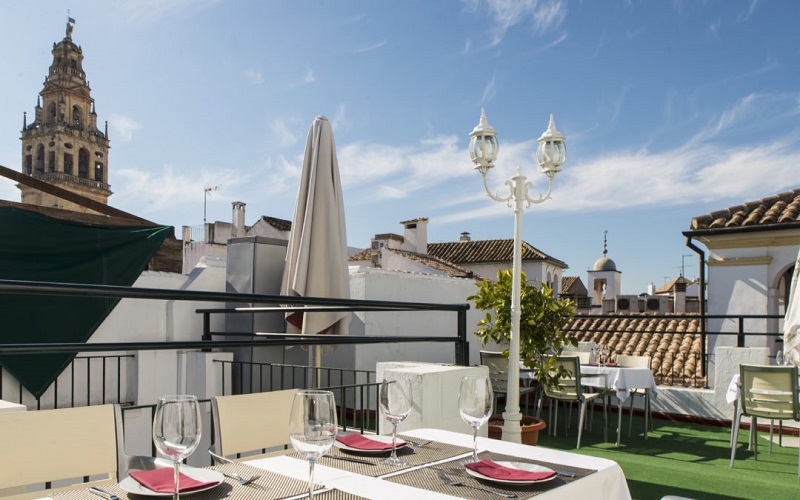 Source: Link
Here is another quality bar and grill located in the Jewish Quarters of Cordoba. It's the perfect place to be during the summer and you have the chance to consume some of the best local foods. Options available for you include calamares fritos, pumpkin risotto, and pig with lemon, etc. They also serve cod that has been fried until crunchy and you'll also be able to enjoy salmon, rice with cuttlefish ink, and plenty of other seafood.
Horno San Luis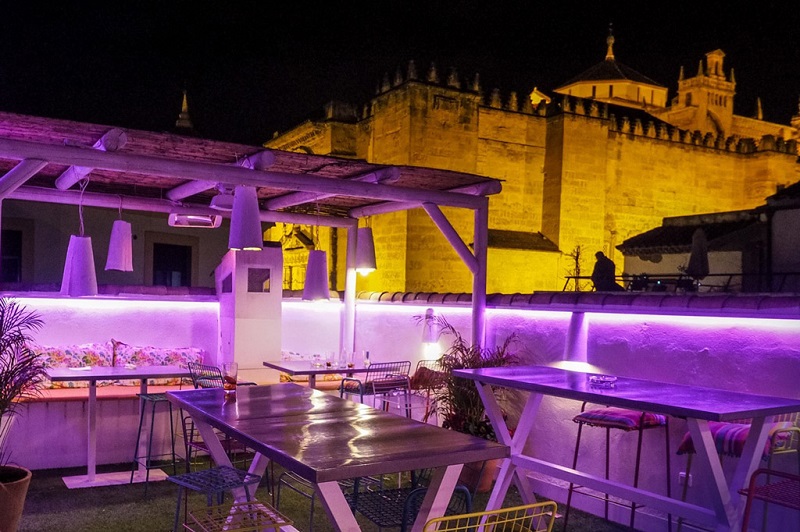 Source: Link
Suckling pigs are extremely delicious and are served mostly during occasions. However, if you're in Cordoba, you don't need to wait for the party to start as Horno San Luis offers this delicious cuisine better than anyone else. Apart from the good atmosphere and quality food, they also offer visitors quality drinks, cocktails, and fun contemporary tapas. There is music in the background to inspire you while the sitting arrangement is good for friends and family to have a nice time together.