The magnificent Cyprus! Although it is probably not the first option that would occur to someone thinking of travel destinations (due to its distance from other European countries and the fact that it is an island, so you really can not simply "jump" there when you want to), once you get there you will surely wonder why you have not visited Cyprus long before. The beautiful beaches, wild parties and delicious cuisine are only a small part of the interesting things that Cyprus offers. We have chosen the 10 things that Cyprus is Famous for, which form part of the reason why you should add this magical Mediterranean island to your travel list!
Clean beaches and crystal clear sea water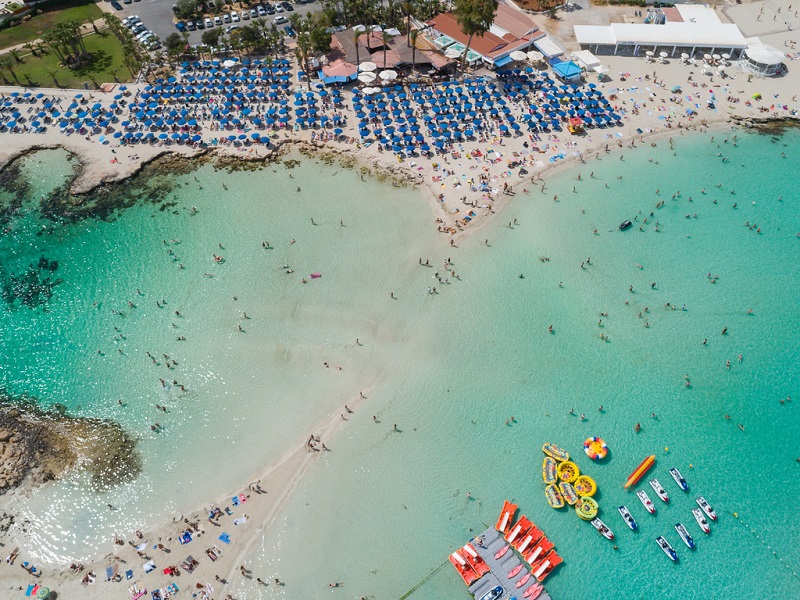 Source: Link
Cyprus is the third largest island in the Mediterranean Sea and its beaches are absolutely incredible. A crystalline sea along with clean and tidy beaches will make you feel like you are in an earthly paradise. And when you add to all this the fact that most of the year is sunny, you will get the recipe for an unforgettable experience. The most popular beaches are those of Ayia Napa, but the most interesting is Paphos with the famous "Aphrodite Rock". Legend has it that the birth of the Greek goddess occurred exactly on this beach or, more precisely, that she rose from the sea surrounding the rock.
Cultural diversity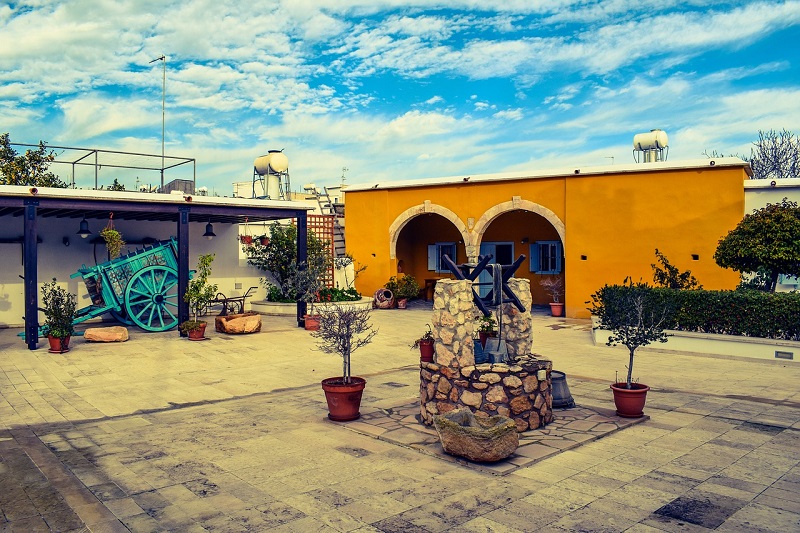 Source: Link
As you know, the population of Cyprus is mainly composed of Greeks (78%), while about 18% of the population is Turkish. Very particular is the case of Nicosia, which is the only divided capital in the world. The southern part of Nicosia is Greek and the northern part is inhabited mainly by Turkish Cypriots. On top of that, the Turks have proclaimed an independent state called the Turkish Republic of Northern Cyprus, which is only recognized by Turkey. So somehow you could say that you would really visit two countries, not just one!
Tasty traditional dishes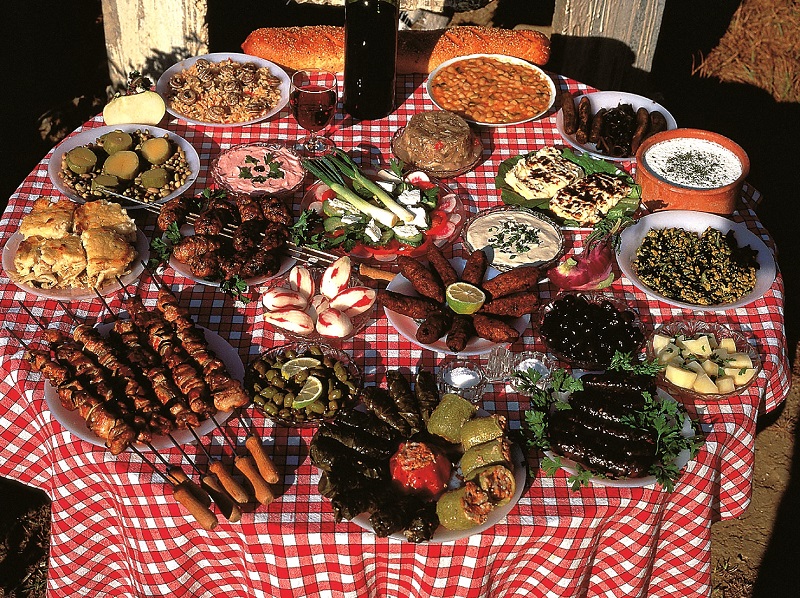 Source: Link
Since Cyprus is a country of ethnic Turks and Greeks (for the most part), it is obvious that most Cypriot cuisine will consist of Turkish and Greek dishes. His favorite dish is the mezedes consisting of several smaller plates, mostly meat and fish dishes with vegetables. Try the spicy sausages Loukaniko and various sauces such as Tahini (sesame sauce) or Skordalia (garlic and potato sauce). Their local soft cheese is called halloumi and the locals like to eat it on the grill. As for desserts, Cypriots love to eat pudding cakes, such as galaktoboureko or mahalepi, a corn pudding with malahapi covered in rose syrup. In addition to the delicious dishes, don't forget to try their sweet dessert called Commandaria, which combines very well with hard cheeses. Strong liquors such as ouzo, anise brandy and filfar are definitely worth tasting.
There is no party like a party in Cyprus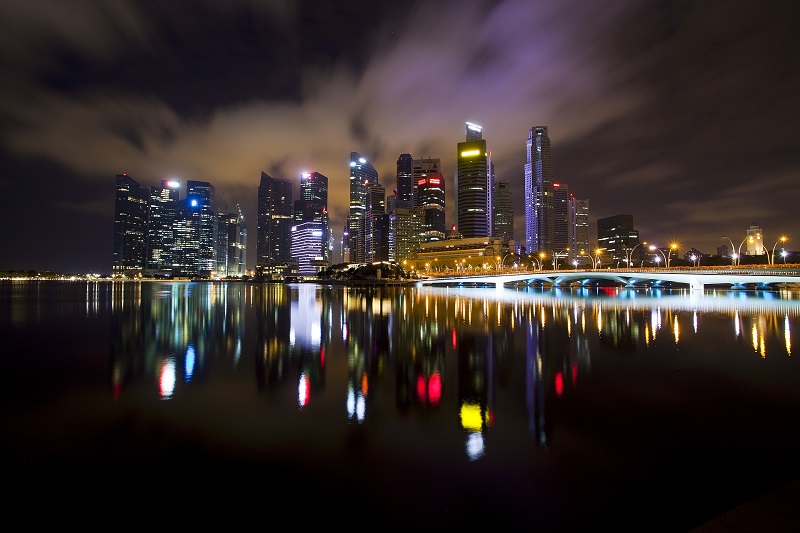 Source: Link
Cyprus is a very popular destination among young people because during the summer the nightlife in Cyprus is coming out! Ayia Napa is the unofficial "party capital", with more than 10 nightclubs and numerous bars where you can find drinks from € 2 and many of them have "happy hours" for tourists. Although some of the clubs are open all year, the best parties are held in the period from June to August. Every day there are famous outdoor stages and DJs from around the world that will entertain you until dawn. Also, did you know that the main square of Ayia Napa becomes an outdoor party during the summer? How cool is that!
Journey to the past with historical monuments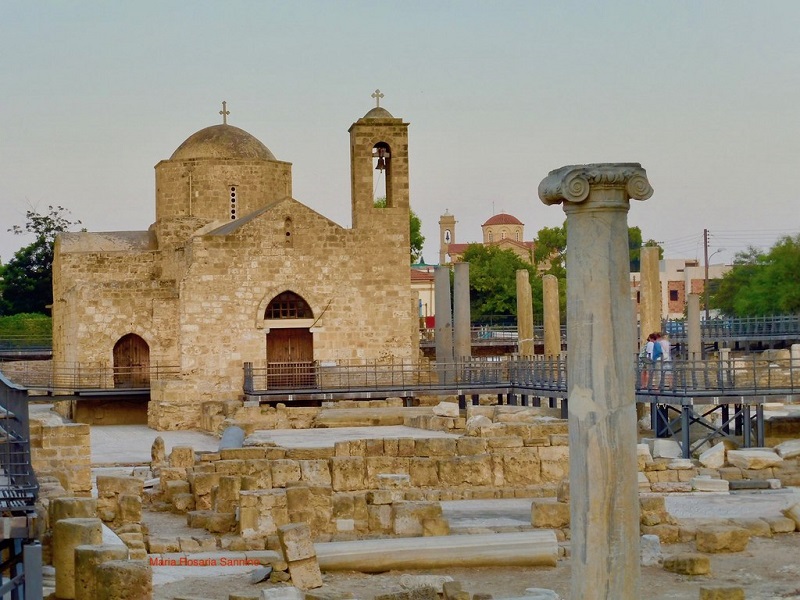 Source: Link
The history of Cyprus is over 10,000 years old and many monuments are witnesses of the cultural change that has been created in recent centuries. As we have already mentioned Cyprus is culturally diverse, it is logical to expect a rich historical background. The best "trip" to the past can be found in the Cyprus Museum in the capital, Nicosia. The museum has an enviable collection of objects dating from the Neolithic and Byzantine era. In addition to the ancient Greek ruins such as Amathus and Korion in Limassol and the ancient Turkish mosques, there are even vestiges of ancient Venetian culture, such as the Venetian walls in Nicosia, which are considered the best example of the ideal Renaissance city.
One of the safest countries in Europe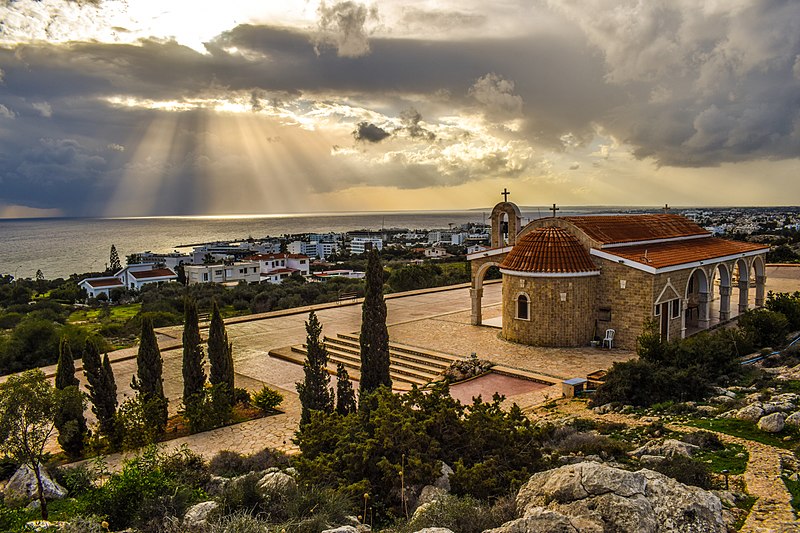 Source: Link
Cyprus is known as one of the safest countries in Europe, due to its low crime rate. According to Eurostat statistics, Cyprus has the lowest number of recorded crimes, including robberies and violent crimes. This is very useful information because, who would want to visit a country that could be potentially dangerous for tourists? And since These days the pickpockets are just waiting for the tourist season to "earn" some money, it is a great relief to know that Cyprus really does not have to deal with these kinds of problems.
Good road connection between cities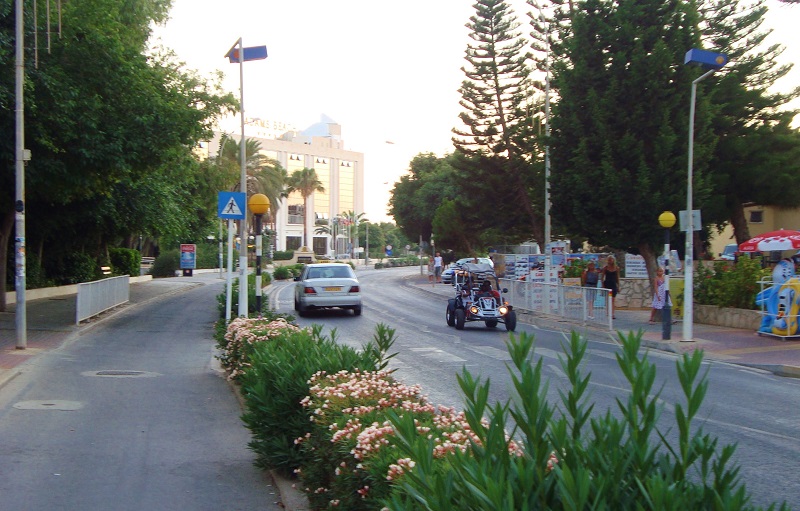 Source: Link
Since Cyprus is an island, one would not expect a good road network, however, here they have the opposite situation. For example, you can get from Nicosia to Limassol in just one hour on the state highway. And what is better, you can reach all the largest cities of the island in 2 hours or less. This is excellent news for those who like to explore on their own, because in this case it is much easier and cheaper to rent a car and make the round trip without relying on other means of transportation.
Perfect Mediterranean weather for 365 days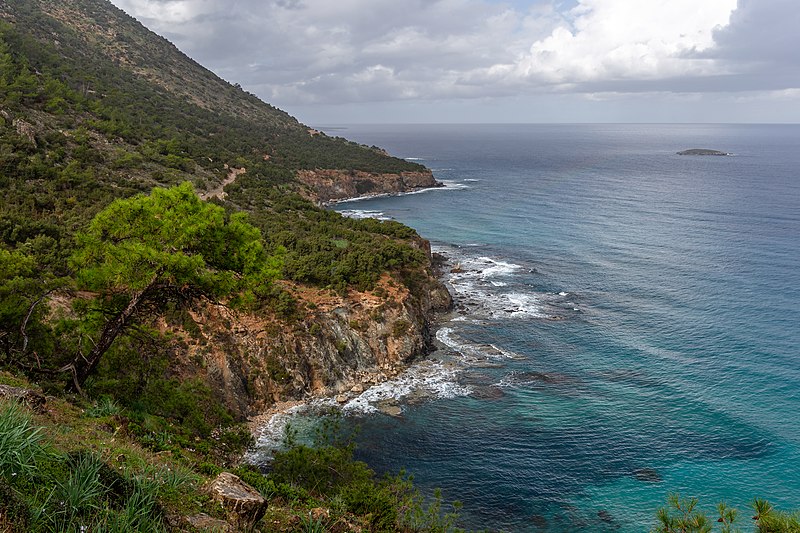 Source: Link
The climate in Cyprus is one of the most stable and hot climates in Europe and the average annual temperature is 24°C. This means that Cyprus has warm winters with very little amount of rainy days and summers are mostly dry and hot. In addition, it should be noted that Cyprus has an average of 3000 hours of sunshine per year. For example, compared to Glasgow in Scotland, which has a little more than 1200 hours of sunshine a year. When we look at all the data provided, we conclude that there really isn't a bad season to visit Cyprus. Whether you want to go there in summer or winter, you can expect good weather and not be afraid to have to spend your vacation under the umbrella.
Skiing in Cyprus
Source: Link
No, this is not a joke: skiing on the slopes of Mount Olympus is quite popular among locals during the winter season. Although there are only 4 tracks, each one is for different types of skiers, from beginners to advanced. In addition, each track has its own cable car, so there is no fear of getting stuck in the queues. The ski center is also economical (compared to the largest European ski resorts): the daily ski pass costs only €18. Mount Olympus is actually the highest peak in the Troodos mountain range, where daily temperatures rarely fall below 4°C.
A tree that makes wishes come true? There is one in Paphos!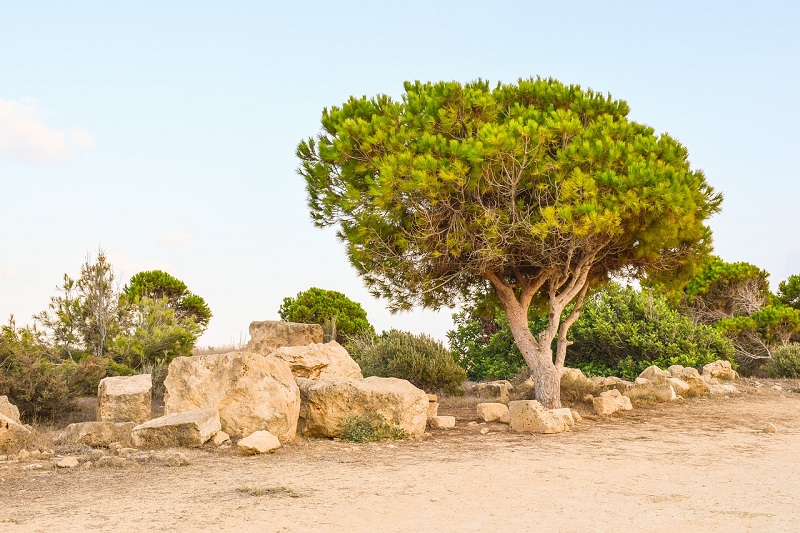 Source: Link
Not many people know that there is a real wish tree in Cyprus. The tree is located in Paphos, in front of the Christian catacombs of Ayia Solomon. The tradition is to tie a handkerchief in the tree and make a wish for it to come true. Although the tree doesn't look very nice with all the handkerchiefs hanging, the story behind the tree is attractive to tourists who come here in search of fortune.