1. The Secret Lagoon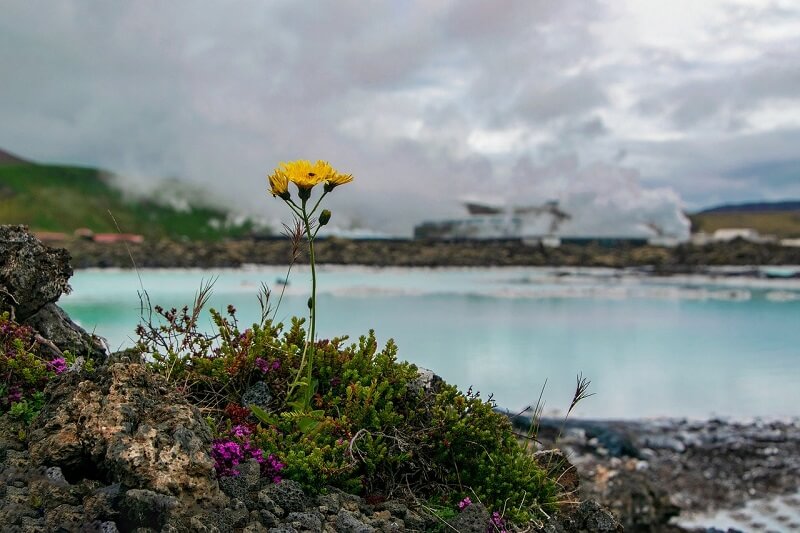 If you are looking for charm, romance, and natural beauty, then Reykjavik is the best place to spend a weekend. This beautiful city has plenty of attractions to see and a variety of activities to entertain you. It is absolutely one of the most romantic cities you could ever visit. The Secret Lagoon is the oldest swimming pool in Iceland, and one of the most visited as it is on the south side of the island. It is an extremely beautiful natural pool with warm waters and surrounded by a scenic landscape. It is absolutely one of the best excursions you can do with your partner.
2. Pingvellir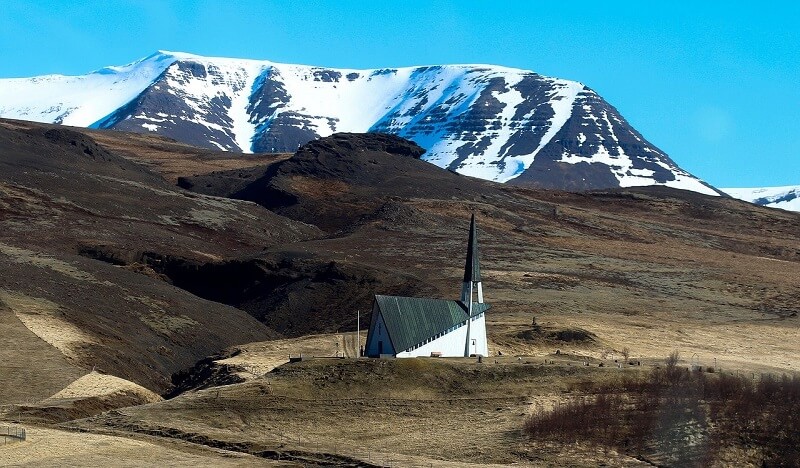 A widely known National Park as it was Europe's first parliament, and one of the most outstanding parks in Iceland. It is situated on the right side of the Atlantic rift and offers excellent ocean views especially during the summer months. There is a tourist center in the National Park, which is usually quite crowded, so if you wish to have time on your own it would be better to skip it. The best thing to do is to drive through the lake and enjoy the stunning natural beauty. If you are lucky enough to have a clear sky, you will be able to see one of the best sunsets in the world.
3. The Blue Lagoon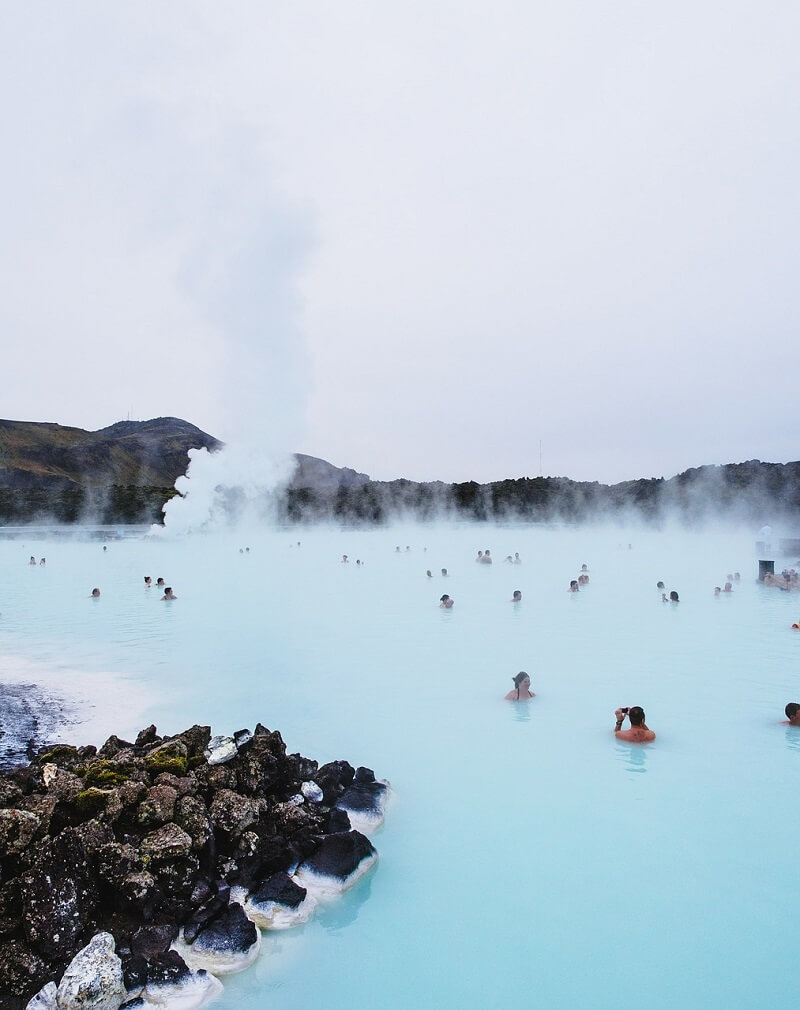 A classic romantic spot to visit with your partner is the Blue Lagoon, and one of the most visited, that absolutely worth it. It is known as a place for the lovebirds, as the Lagoon has thermal water, so it is an amazing experience. You can soak in the pool, drinking a cocktail, and enjoying one of the most relaxing experiences ever. Besides, there is an exceptional restaurant that serves amazing food, but it would be better to book a table before heading to the Blue Lagoon.
4. Reykjadalur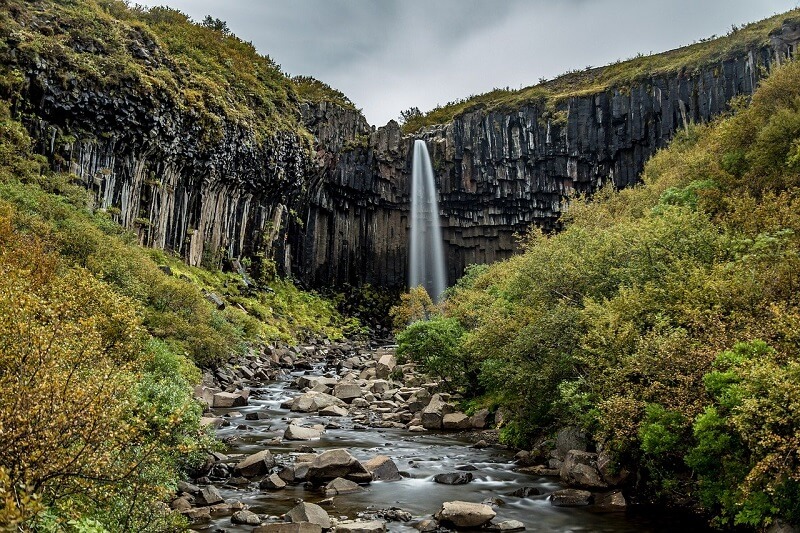 If you are a couple searching for adventure and new experiences, then this place is a must-visit. It is quite a remote place, so you have to drive more than an hour to get there, and then to hike for almost an hour to arrive at the beautiful lake. It is definitely worth doing that route as it is one of the most romantic things for a couple. The location is extremely beautiful and the warm waters are revitalizing, so you will be rejuvenated after your visit there.
5. Lake Kleifarvatn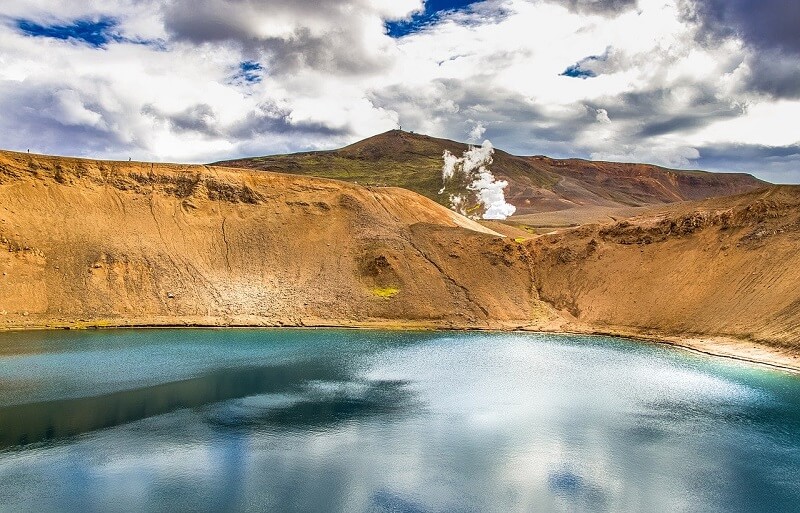 Lake Kleifarvatn is the most unique and different location in Iceland, as it has primitive landscapes and it is away from Reykjavik. The area is surrounded by black beaches and wild nature which creates an excellent atmosphere. The lake is large and deep and the volcanic surroundings offer hot waters to bath in. It is absolutely an experience not to miss. It will be an unforgettable getaway in Reykjavik.