Discover a world beyond your textbooks and lecture halls. Choose a student-friendly country for your next travel adventure and embrace opportunities for cultural immersion, education, and fun! We've curated a list of countries that offer a blend of learning experiences, recreational activities, and budget-friendly options for students eager to explore.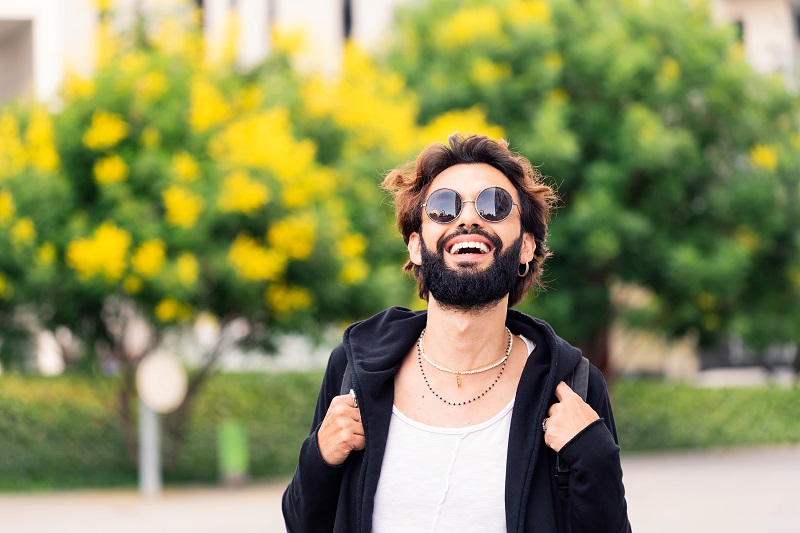 United Kingdom
Renowned for its esteemed universities, rich history, and captivating landmarks, the United Kingdom provides an excellent backdrop for student travelers. Students can enjoy a plethora of activities ranging from visiting world-class museums, many of which are free, to exploring the vibrant city life in London, Manchester, or Edinburgh. The UK offers a range of hostels and student apartments designed to suit different budgets.
As for recreational facilities, the options are endless – think affordable gyms, movie theaters, and even discounted tickets to football matches for sports lovers. Must-visit places include:
The British Museum in London.

The historic city of Oxford.

The stunning landscapes of the Scottish Highlands.
Expand your horizons without shrinking your wallet in this quintessentially student-friendly destination. But how can a student see all the important tourist locations? Maybe you should ask someone to write a paper for you. Then you will have more time to travel!
USA
Diverse landscapes, innovative technology hubs, and cultural melting pots make the USA an unparalleled destination for student tourists. The country teems with activities tailored to younger crowds, from exploring tech meccas like Silicon Valley to soaking up the sun on Miami Beach. Accommodation? Numerous cities offer budget-friendly apartments and hostels specifically geared toward students.
Recreational opportunities abound – from outdoor activities like hiking in national parks to affordable gym memberships and student discounts at entertainment venues. Essential visits include cultural centers like New York City for its theater and museums, Washington D.C. for a dose of history politics, and natural wonders like the Grand Canyon. The USA offers a wide-ranging yet cohesive tapestry of experiences for educational and leisure pursuits.
Switzerland
Switzerland is a compelling choice for those seeking an enchanting mix of natural beauty and cutting-edge innovation. The country also makes an effort to be accessible to students. Skiing in the Alps, sailing on Lake Geneva, or exploring the cultural richness of cities like Zurich and Geneva – activities in Switzerland provide a wholesome and educational experience.
While Switzerland is often considered a pricier destination, student accommodations like hostels and shared apartments offer more economical options.
Recreational facilities such as budget-friendly gyms and student-discount cinemas are widely available. Key places to visit include the Swiss National Museum, the historic city of Bern, and, for science enthusiasts, CERN. With its blend of natural splendors and modern sophistication, Switzerland presents an ideal setting for student travelers. It is why you should reserve as much time as possible for travel. Check out newsrnd.com to learn more about writing tips and speed up the process of preparing for your new journey.
Singapore
Combining the best Eastern and Western influences, Singapore offers a unique blend of educational and recreational activities for student tourists. The country is a hub for innovation, making it an intriguing place for those interested in tech and business. Activities range from exploring the futuristic Gardens by the Bay to immersing oneself in diverse cultural neighborhoods like Little India and Chinatown.
Regarding budget-friendly accommodations, hostels and student apartments are conveniently scattered throughout the city-state. Additionally, recreational facilities like public pools and gyms are often available at student-friendly prices. As for must-see spots, the iconic Marina Bay Sands, Sentosa Island, and the National Museum of Singapore offer a range of educational experiences as entertaining as they are entertaining.
China
China's vastness and cultural richness make it an intriguing destination for student tourists. Whether interested in ancient history, modern business, or cutting-edge technology, China's cities and landmarks offer a treasure trove of experiences. Students can wander the ancient alleyways of Beijing, experience the bustling tech scene in Shenzhen, or explore the natural beauty of regions like Guilin.
Accommodations are varied, offering everything from economical hostels in big cities to more traditional stays in rural areas. Recreational activities are plentiful and often surprisingly affordable – think karaoke bars, local gyms, and an abundance of street food and markets for the culinary curious.
Japan
A captivating blend of tradition and modernity, Japan offers student tourists an experience unlike any other. Students keen on technology will find Tokyo's Akihabara district a haven, while history buffs can explore ancient temples in Kyoto. The country offers various activities, from cherry blossom viewing in spring to skiing in Hokkaido's winter wonderlands.
Accommodation options are diverse, including unique experiences like capsule hotels, which can be both affordable and convenient. For recreation, manga cafes, affordable karaoke joints, and more traditional pursuits like tea ceremonies abound. Students shouldn't miss iconic sites such as Mount Fuji, the historic city of Nara, and the bustling crosswalks of Shibuya in Tokyo.
Australia
Known for its natural wonders and friendly locals, Australia is a fantastic destination for students. Offering an eclectic mix of activities – from snorkeling in the Great Barrier Reef to exploring the art scenes in cities like Melbourne – Australia provides a versatile travel experience.
Recreational facilities include public beaches, student-priced cinemas, and hiking trails that offer breathtaking vistas. Must-visit locations include Sydney's iconic Opera House, the picturesque Great Ocean Road, and the otherworldly landscapes of the Outback.
Republic of Korea
From pulsating cities like Seoul to serene landscapes in Jeju Island, the Republic of Korea offers student tourists a dynamic array of experiences. Students interested in pop culture can dive into the world of K-pop and Korean drama, while tech-savvy visitors will appreciate the country's advanced infrastructure. Activities include exploring ancient palaces, hiking scenic trails, and sampling diverse Korean cuisine.
The country provides a range of affordable accommodations, including guest houses and hostels that cater to students. Recreational facilities are abundant, with options like P.C. cafes for gamers, inexpensive karaoke rooms, and public saunas.
Canada
Known for its friendly residents and breathtaking natural landscapes, Canada offers a warm welcome to student tourists. Whether you're interested in urban adventures in cities like Toronto and Vancouver or drawn to outdoor experiences like hiking in Banff National Park, Canada has something for everyone. Budget-friendly accommodation options abound, with hostels and student apartments readily available.
Recreation-wise, Canada offers various affordable activities, from canoeing and kayaking in its numerous lakes to cultural experiences in its museums and galleries. Students should not miss visiting the iconic Niagara Falls, a taste of French-Canadian culture in Quebec City, and exploring the country's indigenous heritage in places like Haida Gwaii.