1. Soldeu Forest
Andorra is one of the 17th smallest countries in the world located between Spain and France. Although it is a small country there are plenty of reasons to visit it, some of them being the most visited in Europe. Andorra is full of natural landscapes and beautiful forests waiting for you to explore. Soldeu Forest is one of the most visited places in Andorra as it has an amazing ski area. Many people visit this location during the winter in order to enjoy the slopes and the stunning valley while strolling around the exceptional forest area.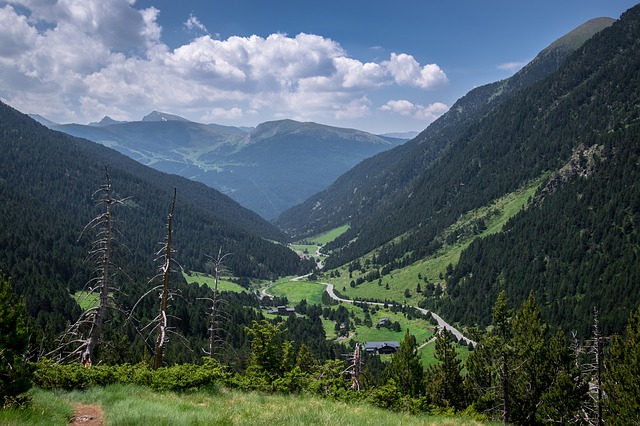 Location: Canillo
2. Grandvalira Forest
Grandvalira Forest has one of the most beautiful ski resorts and forest areas and it is a quite popular travel destination. The forest area is easily accessible during the summer, as in winter months it is covered with snow, but it is definitely worth visiting. Besides, there are plenty of restaurants and cafes to rest after a long day of wandering.
Location: Pyrenees
3. Madriu-Perafita-Claror Natural Park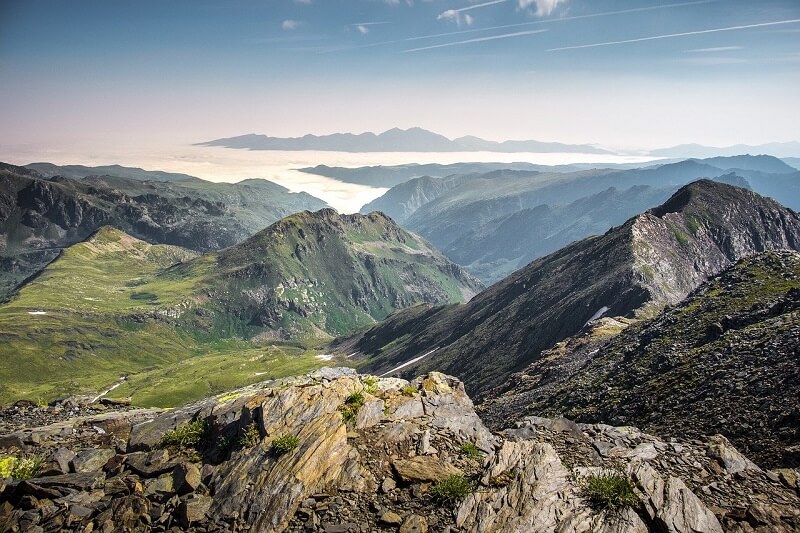 This is about the largest National Park in Andorra and it is totally worth it. The National Park covers 10% of the country and it is a UNESCO World Heritage Site due to its diversity. The area is crossed by a river and it is rich in flora and fauna. The best way to explore the area is to follow the GR7 or GR11 footpaths in order to get to the highest peak.
Location: Andorra La Vella
4. Valle Del Sorteny
The National Park of Valle del Sorteny stretches in a large area of 1,080 hectares and it is an amazing place to explore. The area is home to more than 800 species of animals and plants including the wild boar and roe deer. There you could be able to have some educational seminars if you wish to or a guided hiking tour if you are not that used to lonely traveling.
Location: Ordino
5. Iron Route Forest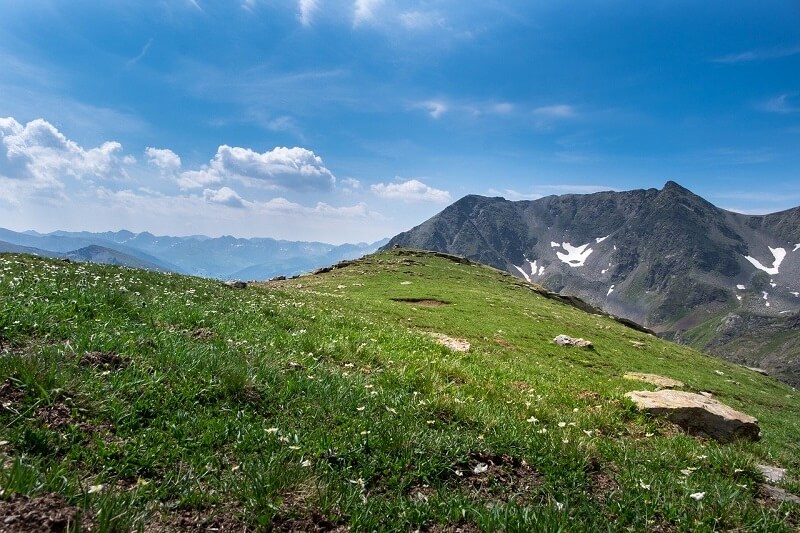 The Iron Route is one of the most known in Andorra hiking trails as it is of low difficulty and it is easy for those who are not used to walking. Usually, it is popular among families for having a Sunday excursion in nature and discover the beauty of the landscape. At the highest peak, you can enjoy the stunning views of the valley.
Location: Ordino
6. Pessons Lakes and Circus
Pessons Lakes is not a typical forest area as to a great extent it is a glacier valley, but it has some green areas that are beautiful to explore. The difficulty of following this hiking trail is medium and you will need probably 4 hours of hiking to get to the Lakes and Circus. Don't be afraid of getting lost as there are plenty of directions to help you.
Location: Pessons
7. Canillo Forest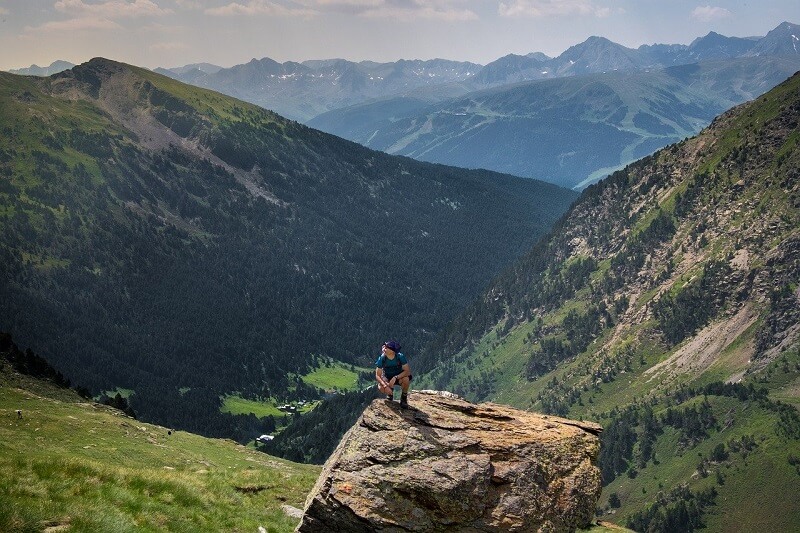 The Parish of Canillo is a popular area in Andorra and has a quite significant difficulty of getting to the forest area. So, be prepared for harsh hiking trails and narrow paths to follow. But, the location is perfect and amazingly beautiful especially during the summer where the flowers are blooming. Additionally, there are many cute villages to visit on your way to the parish of Canillo.
Location: Canillo
8. Percanela Forest
This is Andorra's highest mountain and one of the most visited place for hiking and enjoying nature. Along the footpaths in order to get deeper into the forest area, there are many beautiful farms and alpine pastures. The location is extraordinary as the mountain circle creates an ideal place for hiking and scenic slopes are some of the reasons to visit this alluring forest.
Location: Percanela
9. Bony de la Pica Forest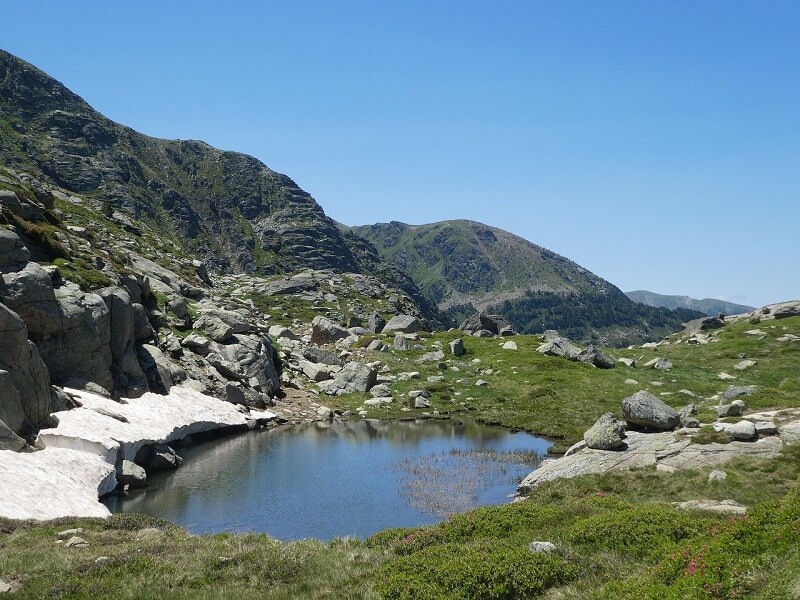 Bony de la Pica is one of the most scenic places you have ever seen, as the location is ideal for hiking and exploring the mountain area. The hiking route is quite demanding as you will need approximately 9 hours to reach the highest peak, but it is totally worth it. Additionally, you should be in good shape in order to arrive in the forest area. Bony de la Pica has a huge variety in flora and fauna and many other species only found there.
Location: Andorra la Vella
10. Lakes of Ransol Forest
Lakes of Ransol is a forest area surrounded by beautiful lakes, that make the location ideal for camping. The road to get to the forest is a circular path that has plenty of stunning views. There is a huge variety of flowers and plants in general and it is better to visit this place during the summer, as the weather is usually good and you have the opportunity to enjoy the natural landscape.
Location: Canillo