Are you planning a road trip anytime soon? Perhaps you are looking forward to leaving the everyday hustle and bustle of life behind and hitting the open road, but before you do, it's important to make sure your journey is as safe as possible! There are so many things that can come up during even the greatest road trips; flat tires, engine issues, bad weather. The list goes on! If safety is top-of-mind for your upcoming excursion, then this blog post was written just for you.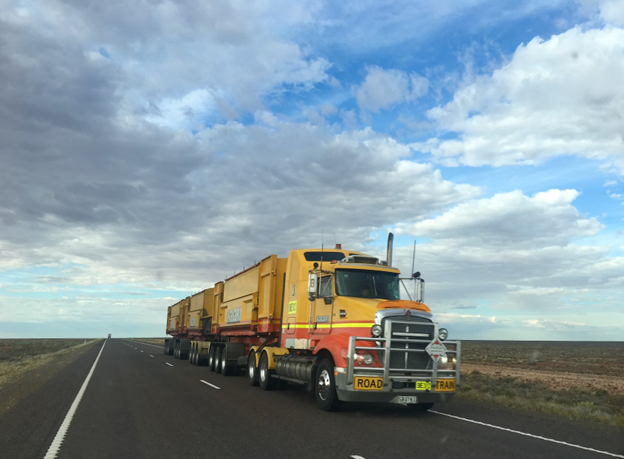 In our comprehensive guide below, we will provide all of the details needed for a secure and stress-free travel experience – from tips on how to stay alert while driving to ideas for maintaining vehicle security in unfamiliar areas. Read on if creating a significant amount of comfort around taking off on your journey is what you desire!
Ensure that your car or truck is in good working order
Planning a road trip can be exciting, with the anticipation of great new adventures and experiences to come. But before hitting the open road, it's important to make sure that your vehicle is in top-notch shape. Ensuring that your car or truck is in good working order before starting your journey is essential for both your safety and the success of your trip. Don't forget to inspect critical components such as your brakes, tires, engine, and fluids before embarking on your adventure.
Pack an emergency kit with first aid supplies, jumper cables, and a flashlight
No one ever plans to experience an emergency on the road, but being prepared could make all the difference. One essential step you can take is packing an emergency kit with key supplies. Whether you're heading out for a long road trip or just commuting to work, it's always a good idea to have first aid supplies, jumper cables, and a flashlight on hand in case of an unexpected situation.
With a little bit of planning and preparation, you can ensure that you're ready for anything the road might throw your way. So, take the time to pack your emergency kit, and you'll have peace of mind knowing that you're prepared for whatever may come.
Research the laws of the states you'll be visiting
When embarking on a road trip, it's important to not only map out your route and destinations but also to do your due diligence on the laws and regulations of each state you'll be passing through.
One crucial law that should be on every driver's radar is the requirement for all passengers to wear their seatbelts at all times. Moreover, whether it's trucking safety, or a car safety that is of concern, consulting with lawyers in each state can help ensure a safe and secure trip. Taking the time now to research the laws for each state you may be visiting will avoid complications down the road – literally!
Now that you have all the information you need to make your cross-country road trip go smoothly, it's time to settle in for an adventure of a lifetime. Whether you're traveling with friends or family, planning your route and stops carefully will ensure that your journey goes as planned and is filled with memories to look back on. Don't forget to research the laws of each state, check your car, and pack an emergency kit with necessary first aid supplies and other essentials.
Sitting down with everyone in your party so everyone can agree on safe driving habits is also important to prevent any disagreements later on during the trip. Get ready for a wild ride across the U.S., where interesting sites await around every corner just begging to be explored! So don't wait any longer; grab that map, grab those keys, and get ready for this once-in-a-lifetime experience!