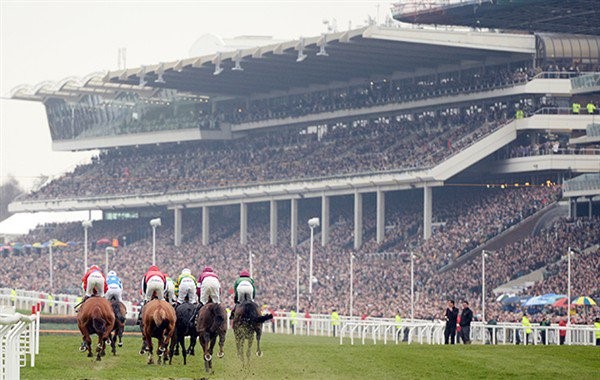 Source: 3FurlongsOut via Twitter
When playing a trip for 2018 Cheltenham might not be an obvious standout venue, but timed at the right moment, it can offer the perfect getaway for not just horse racing fans. The lure of Cheltenham Festival is the main source of tourism in the early months of the year for the region with up to 240,000 people attending the event.
Lovers of the sport will make the pilgrimage almost every season, although it's perfect for the casual punter, who can enjoy the odd race will indulging in a beverage or two. There's no shortage of alcohol at the Festival as over 265,000 pints of Guinness and 120,000 bottles of wine are consumed over the four days almost every year.
It's one of the rare trips that can be paid for itself by a punt – therefore it's worth tracking the progress of horses throughout the National Hunt season with Oddchecker's five to follow. There are few occasions where you can get dressed to the nines during the day so there's even an experience for people not overly focused on the racing.
The Festival lasts four days, but for those who don't fancy staying the term, there are ample shopping opportunities in Cheltenham High Street along with The Promenade – a department store featuring shops such as Cath Kidston.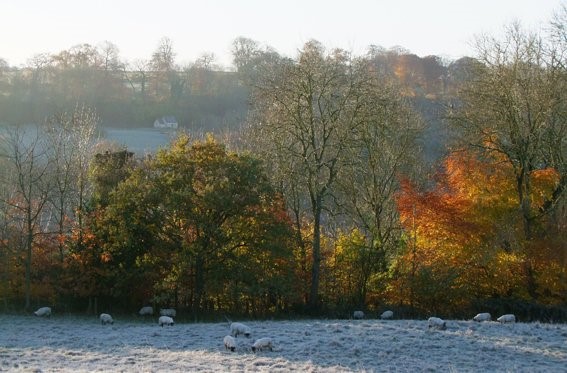 Source: SlowCotswolds via Twitter
There are also numerous spas in the vicinity of Cheltenham offering a wide range of treatments to kick back and relax during the day. The region of the Cotswolds is one of the most picturesque in the United Kingdom. Guided tours are available for walking and cycling through the green landscape.
It's perfect for couples or even on a solo meander through the peaceful countryside – if your better half is not pulled away from the racing. Cheltenham's nightlife does not disappoint, offering a fine numbering of eateries and pubs. Entertainment is also readily available at the theatre and cinemas. The Bacon Theatre caters for almost every taste, with amateur plays to the latest feature films along with live music.
The Everyman Theatre will be hosting the musical Blood Brothers the week of Cheltenham Festival – that could combine with a trip to the races, but be ready to bring the tissues for the finale. There's a lot more to Cheltenham in March than just horse racing and it's well worth a venture to Gloucestershire to experience the unique atmosphere of the region.