If you or a loved one enjoys traveling, it's a good idea to consider how you can make the overall experience easier, more fun, and safer.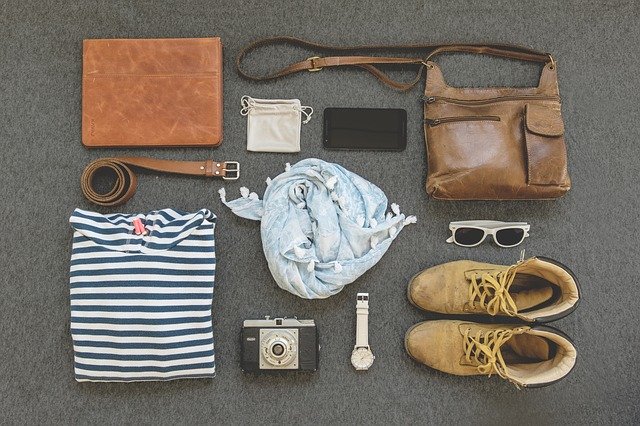 A big part of that, as you no doubt know if you've done much traveling, is having the right accessories. With the right accessories, you can keep your things organized and together. This in turn means less time spent worrying about important and much-needed items, lower chance of anything getting lost, and more time and energy dedicated to having fun.
Different accessories may be right for different people. With that in mind, we're confident you or a loved one will enjoy more than a few things on this list of X top travel accessories.
1). Travel Backpack
The backpack is one of those staples of travel accessories that it's hard to improve upon. Sure, it's not the only option, but it's awfully hard to beat the best modular travel backpacks as an efficient way to carry your stuff while you're on the go.
The great thing about going with a good backpack is that it really is very versatile. You could be traveling to Paris or Milan on the one hand, or going on safari – either way, a backpack is probably about the best way to go when you're packing up your clothes and other items.
2). Duffel Bag
Let's say you can't or don't want to pack everything into one backpack. In that case, a nice duffel bag is probably your best bet: smaller than a backpack, but when you're already wearing a backpack a duffel can be slung over your shoulder or carried by hand.
Duffel bags are usually less bulky than backpacks, but they're still flexible and large enough to accommodate quite a bit of baggage. They're ideal for many travel situations and can help you to distribute the total weight of your luggage in a potentially much more manageable fashion than trying to put it all in one backpack.
3). International Travel Adapter
Not every country uses the same system of outlets, as you probably know if you've been to even a few different countries. In fact, different parts of the world use very different plug types. The United States uses A and B plugs, but the United Kingdom uses G plugs. Spain uses C and F plugs, while neighboring France uses C and E plugs.
With so many different plug types, it's a good idea to have a universal travel adapter so that your devices can stay charged no matter where you are. A good adapter will allow you to charge multiple devices in the vast majority of countries worldwide.
4). Multi USB Charger
On the same theme as the item above, depending on how many electronic devices you have in your party and how many of them need to be used/charged at once, you may want to invest in a multi USB charger as well.
The USB port is on the rise across many different types of gadgets, so if anything, you will probably be doing yourself a favor. Besides, you may even find this device to be very useful in your home life as well as when you are traveling.
5). Mobile WiFi Hotspot
Do you like to have internet while you are traveling? For many of us the answer will probably be yes. A mobile router may be the way to go.
The key thing to pay attention to ahead of time is the list of frequencies the device supports. Mobile operators in different nations use different frequencies, so you will need a SIM card that is compatible.
On that note, you might also want to invest in a mobile WiFi router that can take any SIM card in the world – there are some models that can do this.
6). Power Bank
You can't always get near an outlet when you need to charge your devices, so it's not a bad idea to invest in a good power bank. Get a large one or two, charge them up ahead of time, and you'll have plenty of juice for quite a while.
7). Money Belt
Are you traveling to a destination known for pickpockets? Try a money belt to keep your valuables. It's a more secure option that is difficult for even accomplished pickpockets to make much headway against. Better safe than sorry, especially where your money and credit cards are concerned.
Conclusion
Keeping your items together and where they belong can be a challenge when you are traveling, and there are also questions of convenience – being able to charge your cellphone, tablet, laptop, or other electronic device.
The right accessories can help you to solve all of these problems. Hopefully the X items on this list have given you some good ideas for your 2020 wish list – or that of a loved one who enjoys traveling too.