1.Pliva Waterfall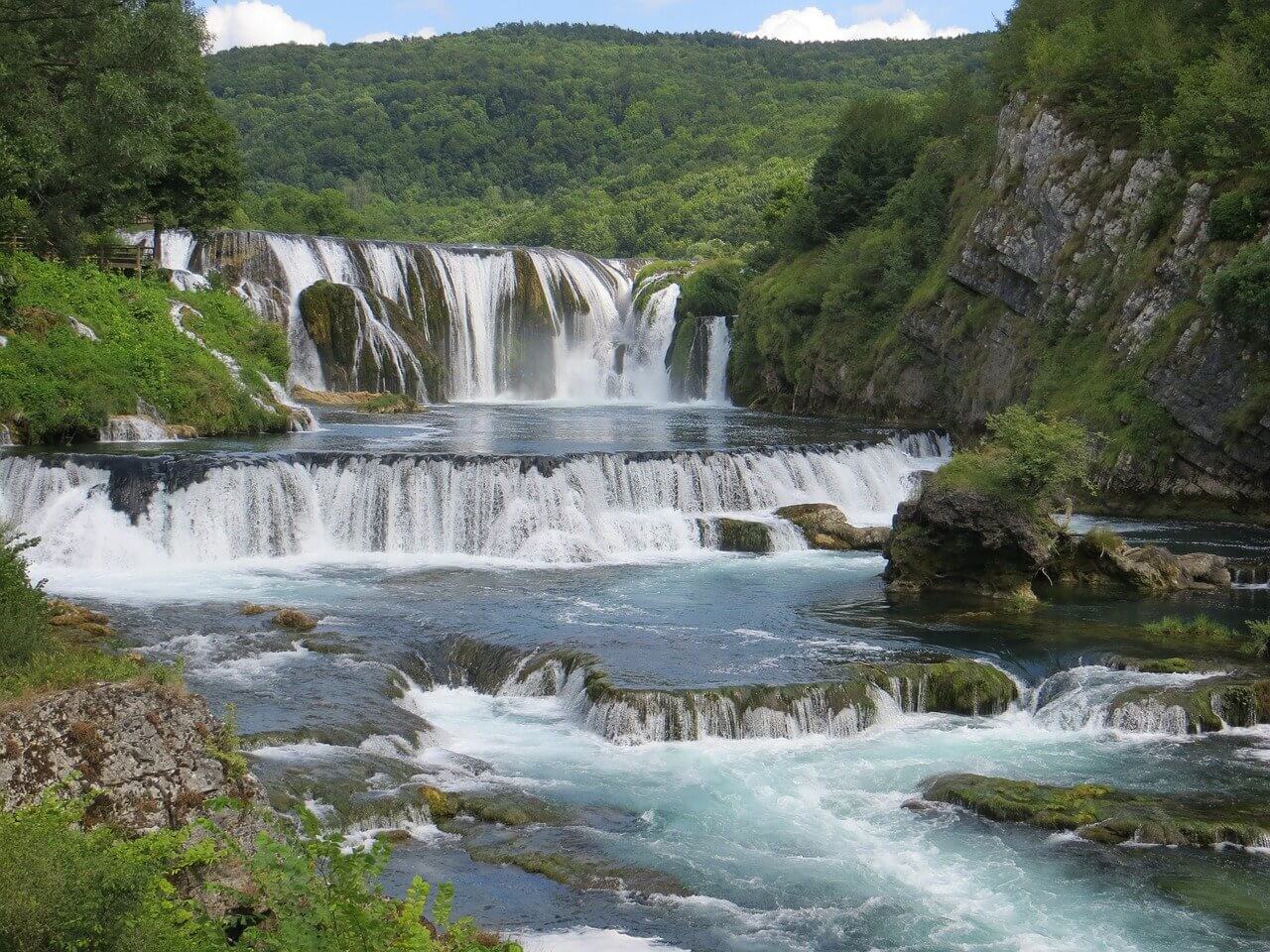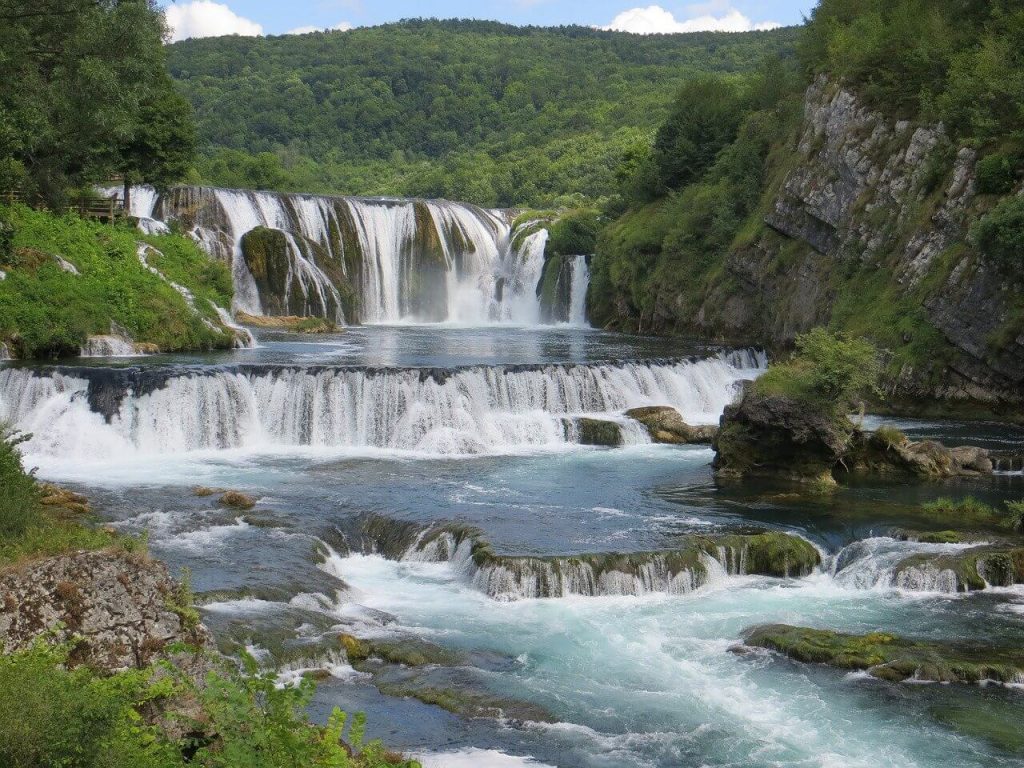 Bosnia and Herzegovina mainly have some of the most astonishing landscapes including natural beauty, ruins, and ancient history. Rivers, mountains, forests, and Ottoman buildings are some of the most popular attractions to visit in this alluring country. But, forests have a quite large area of Bosnia and Herzegovina and totally worth the exploration. Pliva Waterfall is one of the most known national parks in Bosnia and Herzegovina as it is the main attraction of this small town. The waterfalls meet Pliva River, and the location is amazingly beautiful with plenty of trees and flowers.
Location: Jajce
2. River Una Forest
This is an off-the-beaten-path destination, as it is hidden in the borders with Croatia. It is considering natural beauty and it is definitely worth visiting. The National Park named from the River Una is a stunning landscape with many trees and a beautiful river ends to extremely high waterfalls.
Location: Borders between Croatia and Bosnia and Herzegovina
3. Zepce Forest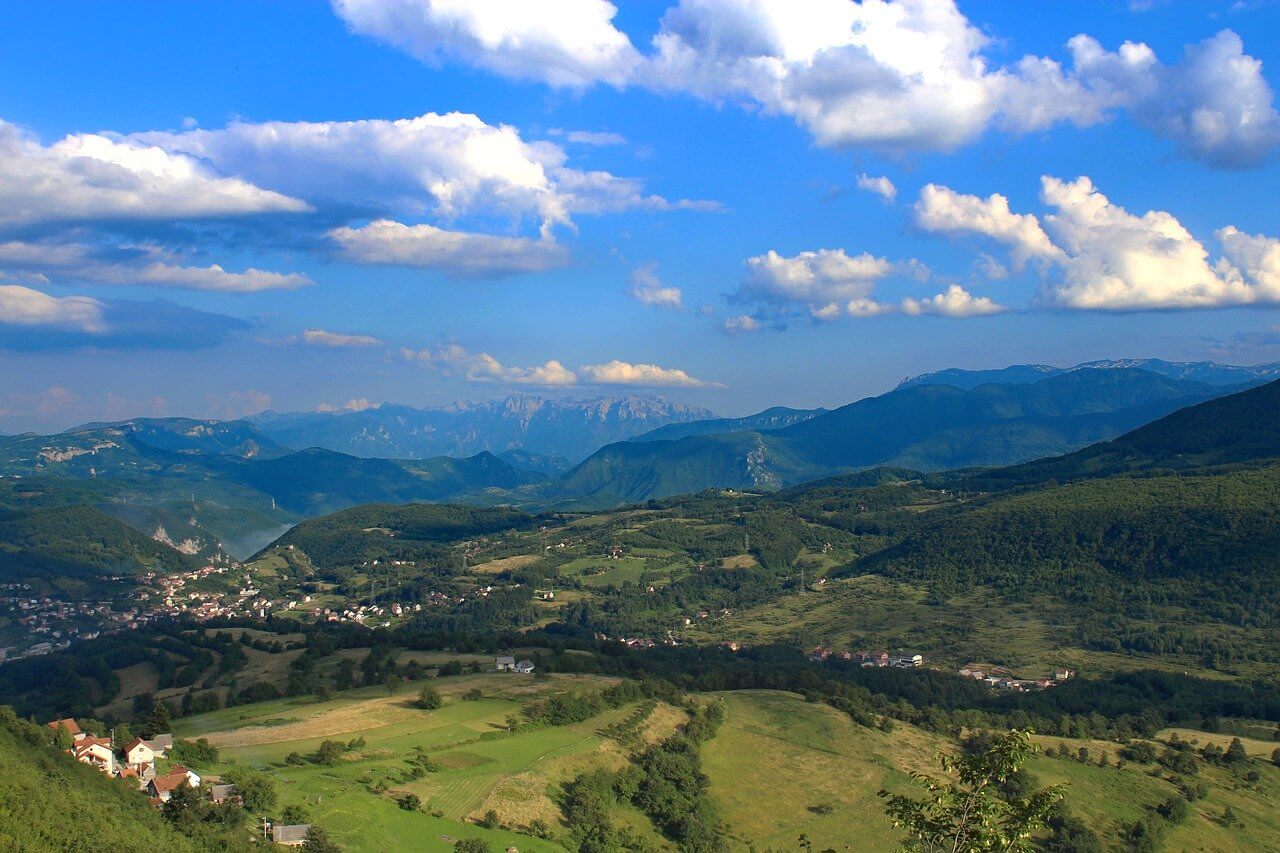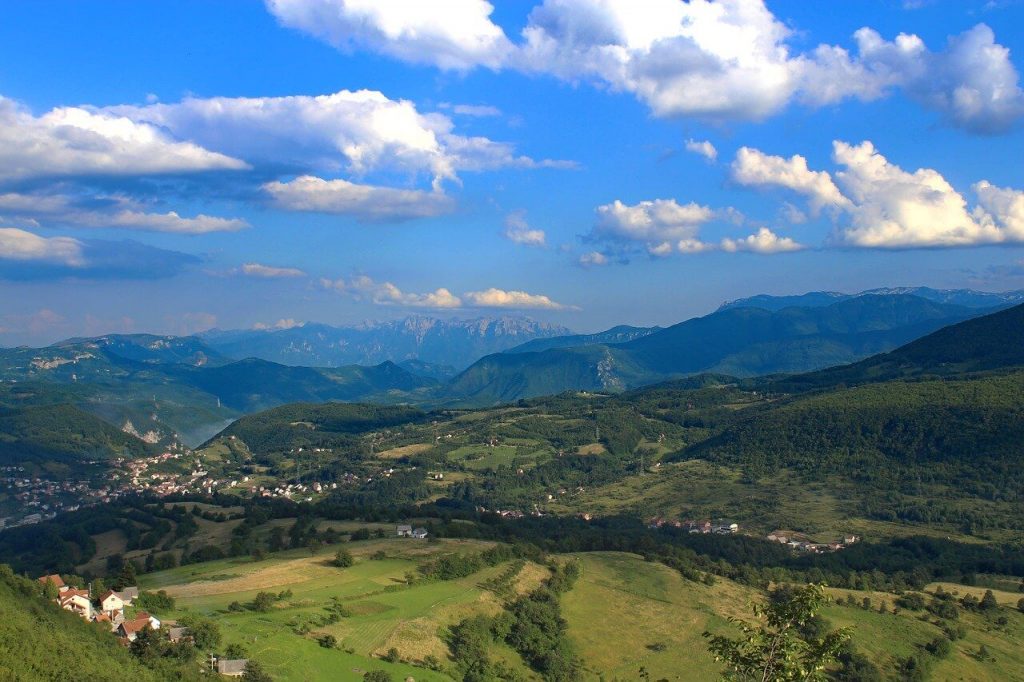 Zepce is a charming town located in a beautiful valley, that has gathered all the natural beauty itself. The valley is surrounded by mountains, which makes the location ideal for hiking and exploring unvisited paths. The forest there is breathtaking as it offers great views as well.
Location: Doboj and Zenica
4. Bjelasnica Mountain
Bjelasnica is a fascinating mountain in Central Bosnia and Herzegovina, and it is a popular destination for ski and other winter sports. It has been known for the Olympics in 1984, where it was the place that hosted the alpine ski. Totally worth visiting especially during winter months.
Location: South West of Sarajevo
5. Volujak Mountain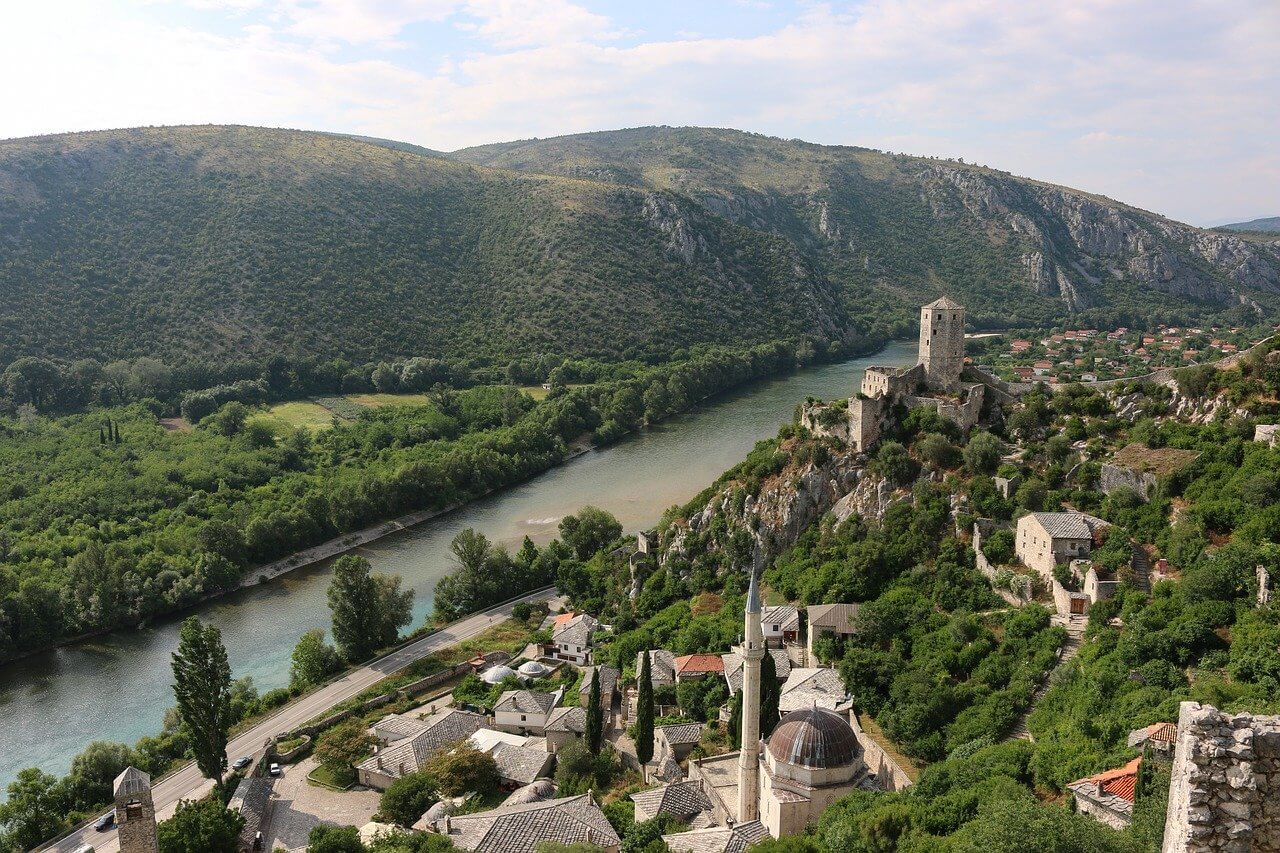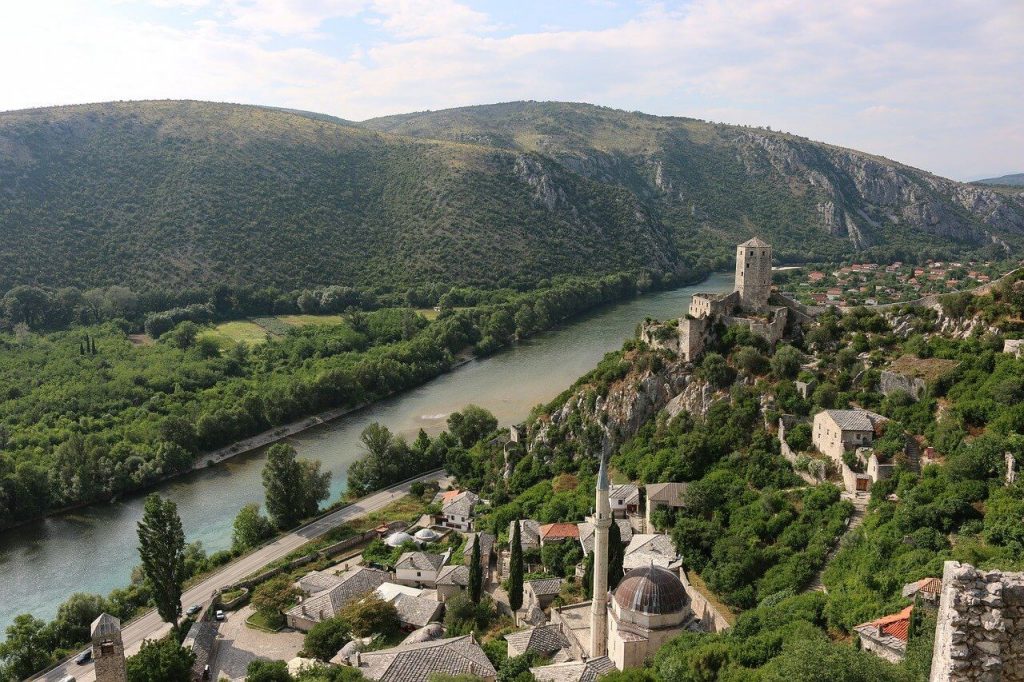 Volujak mountain is another beautiful National Park in the country, which is quite popular among adventurous travelers. It is quite challenging climbing to this mountain, and definitely is an activity for outdoor enthusiasts. Besides, it is a quite beautiful route to explore the forests in this mountain.
Location: Srpska Republica
6. Maglic Mountain
Maglic Mountain is a component of an array of mountains starting from Montenegro and leading to Bosnia and Herzegovina. The natural landscape there is outstanding, and it is absolutely the best place to take stunning pictures. The area is surrounded by small lakes, which makes it an ideal location for camping.
Location: Borders between Montenegro and Bosnia and Herzegovina
7. Janjske Otoke Forest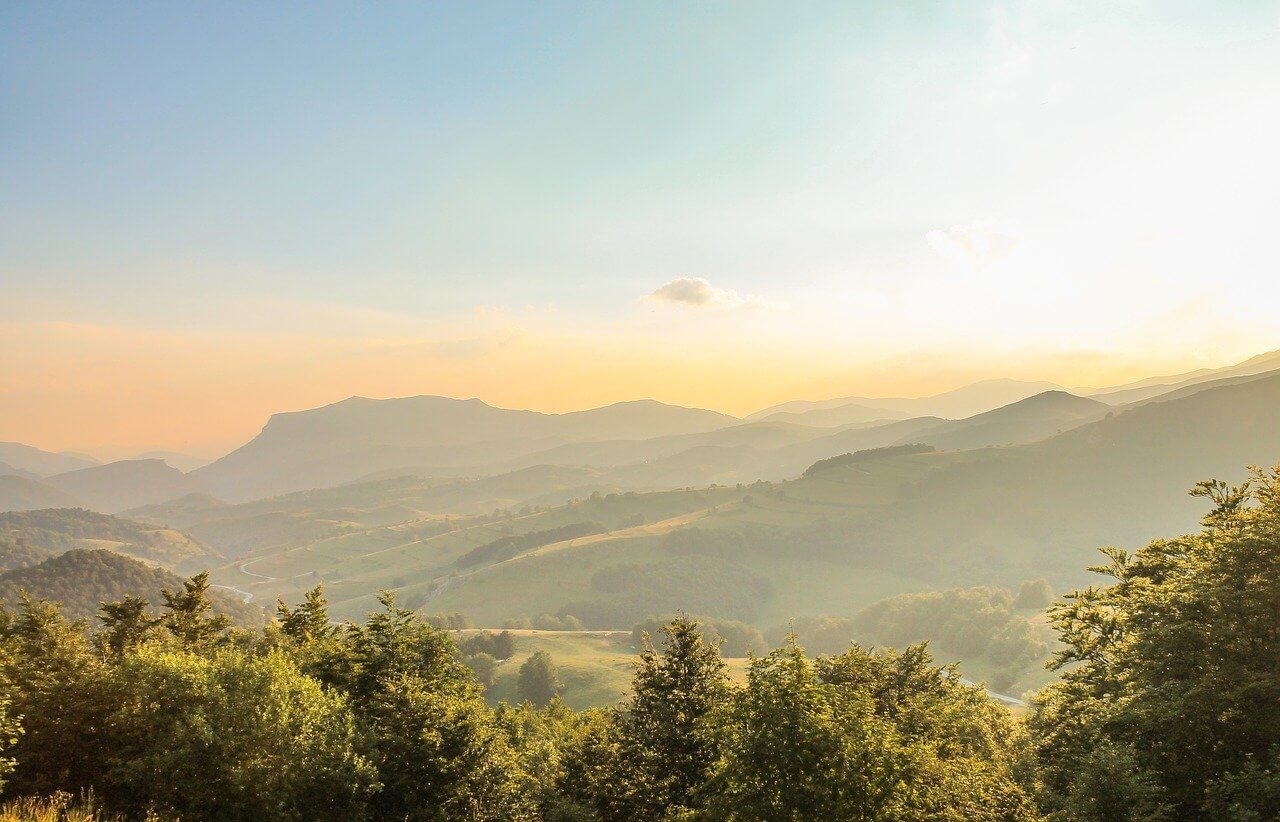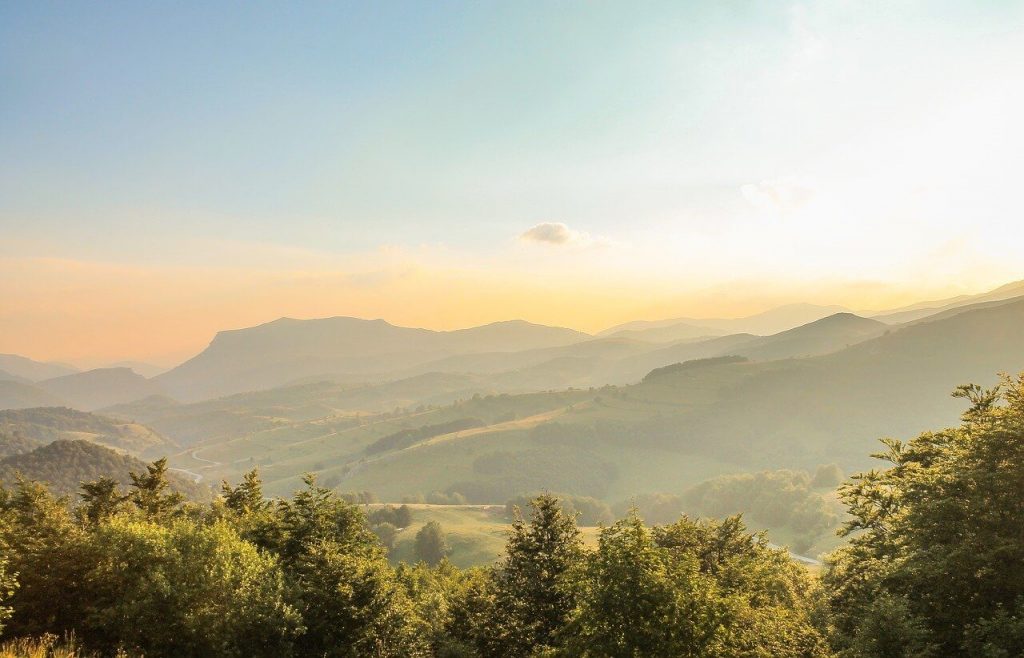 Rivers and Forests make this place unbeatable for adventure. It is quite known among locals as an activity of adventure and recreation. There are plenty of places where you can go camping, hiking or cycling off the road, which is completely challenging and enjoyable.
Location: Sipovo
8. Soma Mojmilo Forest
Soma Mojmilo is a large area of National Park stretches at a distance of 7 kilometers. The close distance from Central Sarajevo makes it the perfect outdoor activity for locals, who usually visit it during the weekends. There is a huge place where you can do fitness activities, picknick or just walking around nature.
Location: Central Sarajevo
9. Betanija Forest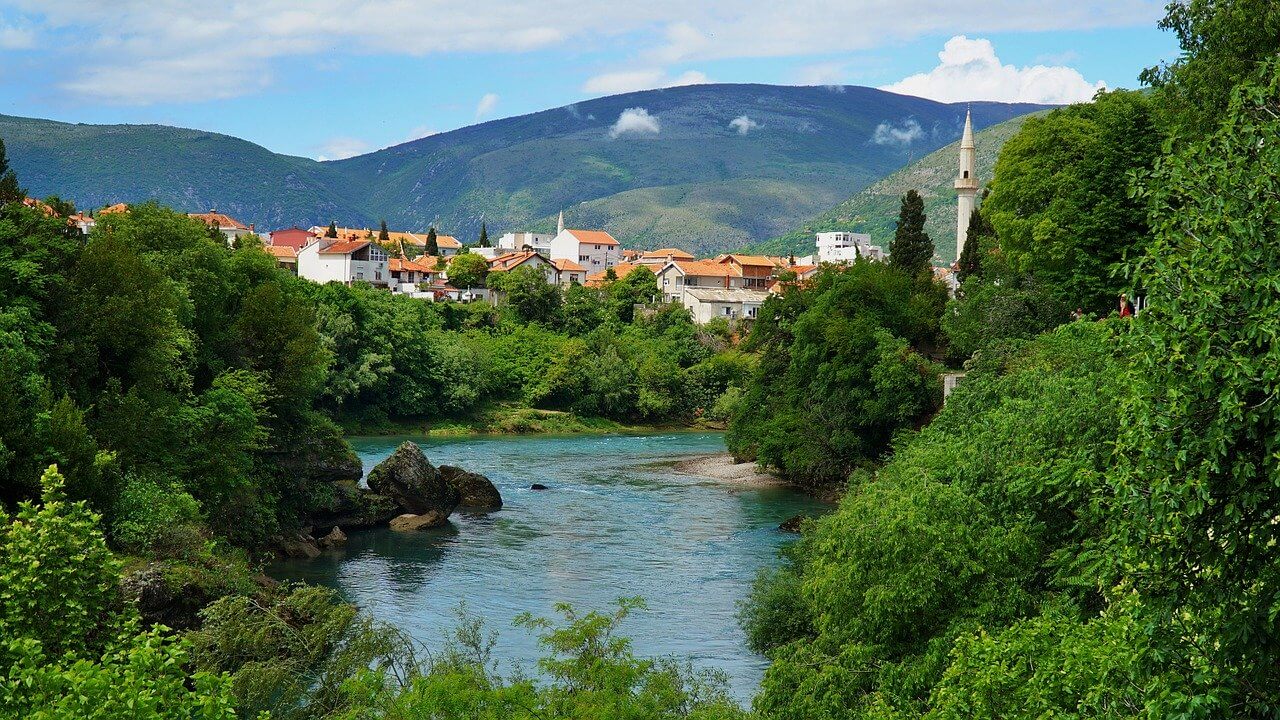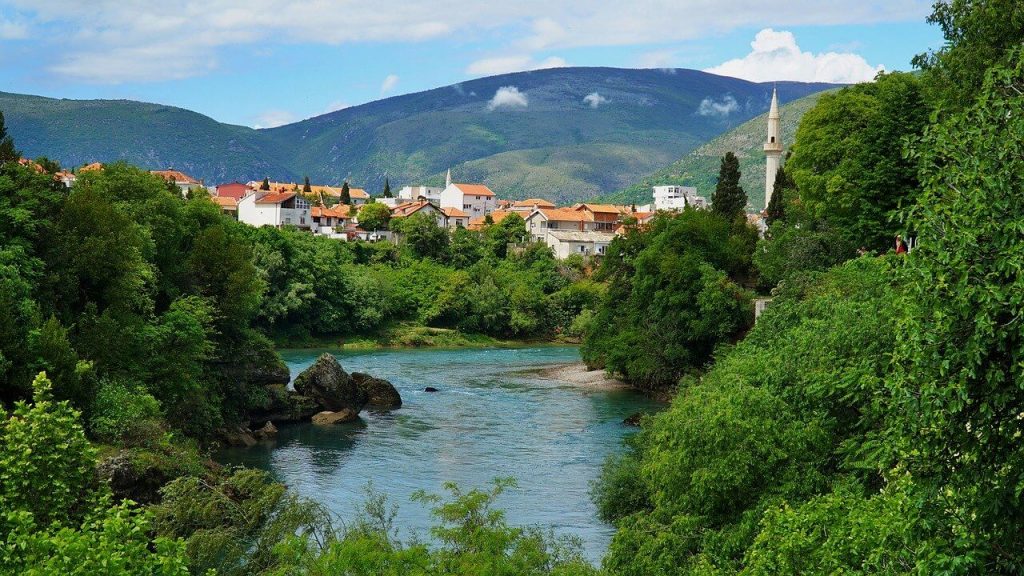 Betanija located on the northwest of Sarajevo covers seven hectares of forest parks. This is an organized place where you can go running or cycling in the 1.2km path made for that reason or just do other recreational activities. Locals also use this place during summer for picknicks and BBQs.
Location: Central Sarajevo
10. Kupres Forest
This place is usually known for its winter activities, so the best season to visit is during the winter months. But, it is a good choice if you want to go in summer as you can explore more of its natural habitat. A really beautiful and enjoyable place for adventurous travelers.
Location: Kupres