1. Paella Valenciana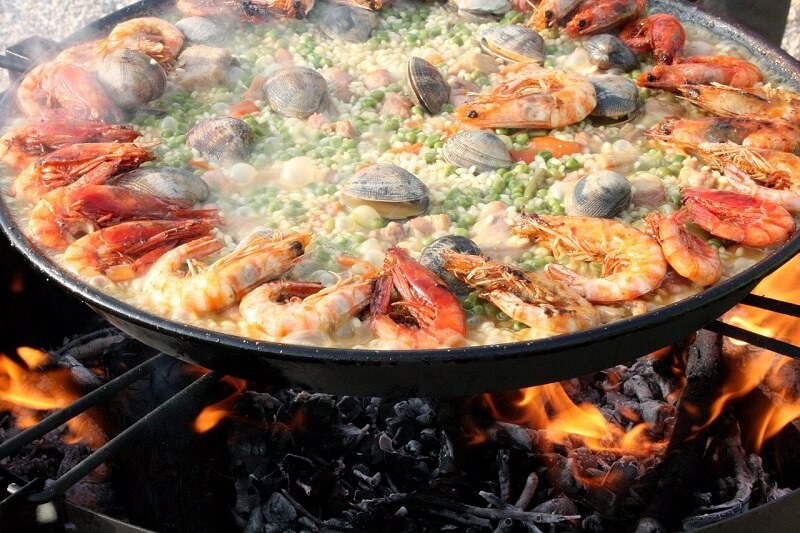 Fancy tasting some of the most iconic Spanish food? Spain is widely known for its exceptional and delicious food, but generally is being sidelined by other more popular cuisines. However, one thing that makes Spain one of the most beautiful destinations, it is the food and fresh products. Starting with the king of the Spanish foods, Paella Valenciana is a tasteful dish, and one of the most known. As its name says, the first traditional dish was made in Valencia, but there are plenty of other cities having their own recipe. The classic recipe is with rabbit and chicken, or just with seafood.
2. Patatas Bravas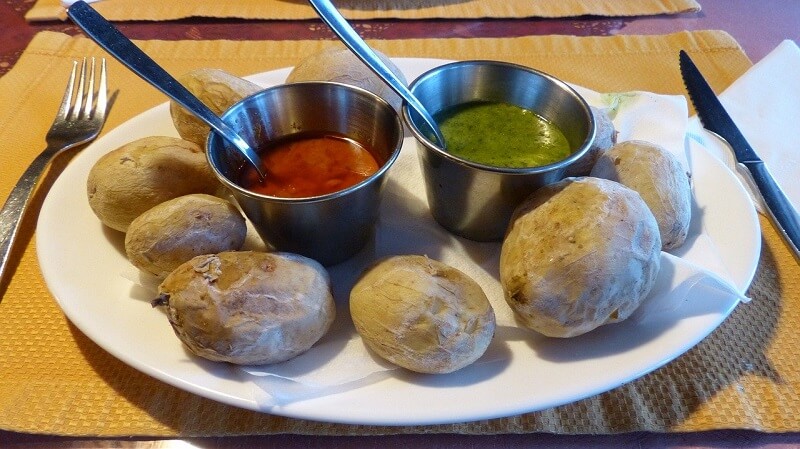 A staple dish when considering the famous tapas, but quite tasteful and easy. It is called that way due to the shape of potatoes and the spicy sauce on the top. Spanish food is not so spicy or have many seasoning, but this one is unique and totally worth tasting.
3. Gazpacho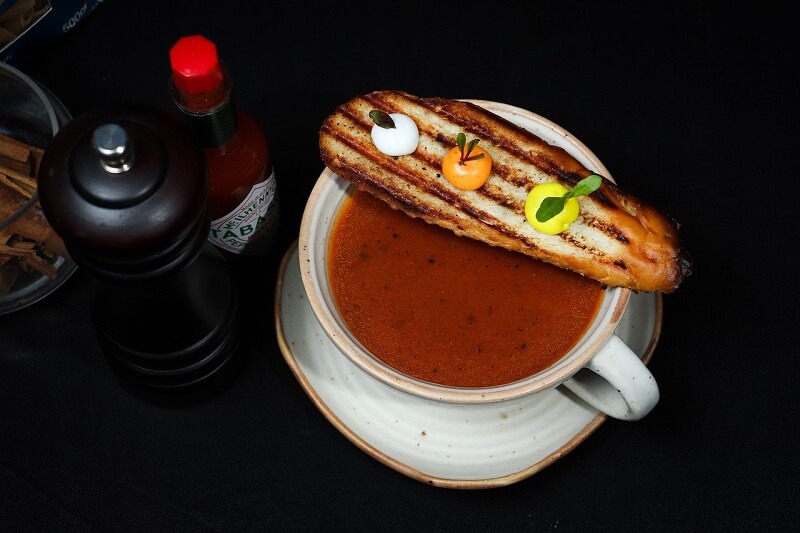 A tomato-based soup originated from Andalucia, which is widely known as a good starter is Gazpacho. It is not a classic soup, as it is served cold, and usually during the summer months. The ingredients that make this soup so delicious are simple including tomato, peppers, garlic, olive oil, and bread.
4. Pimientos De Padron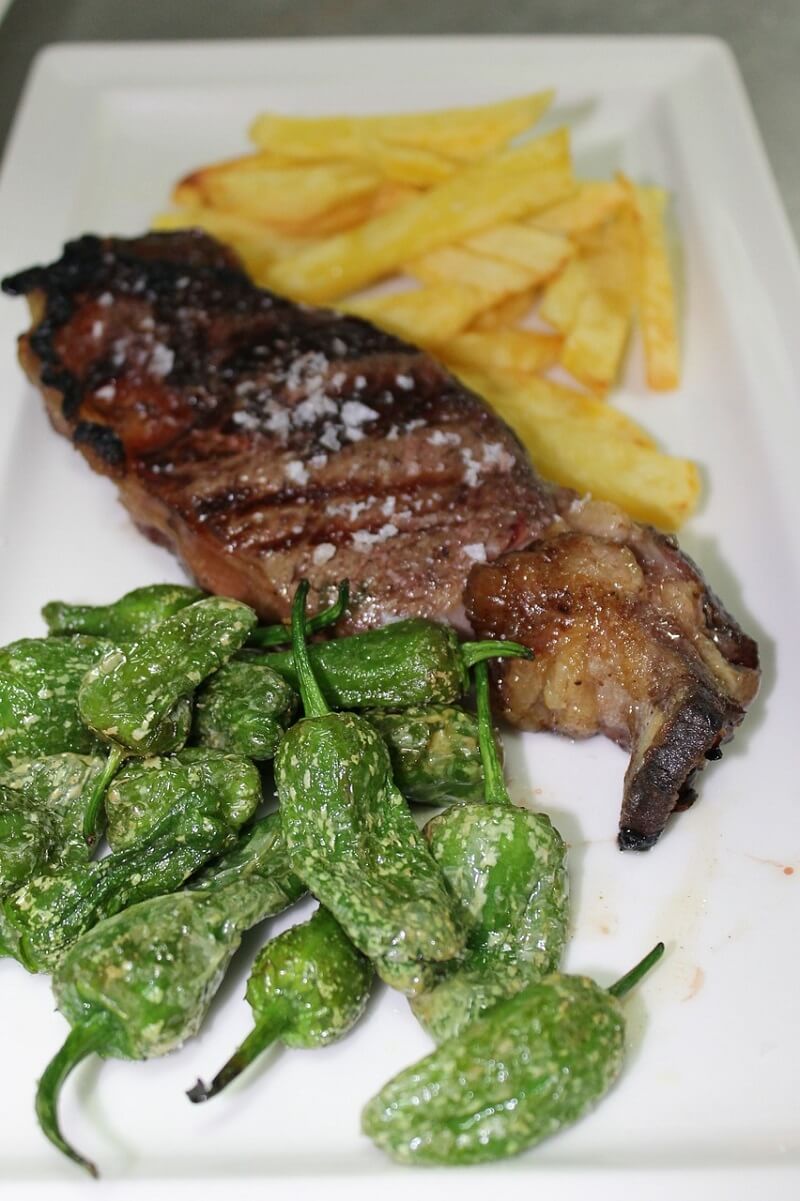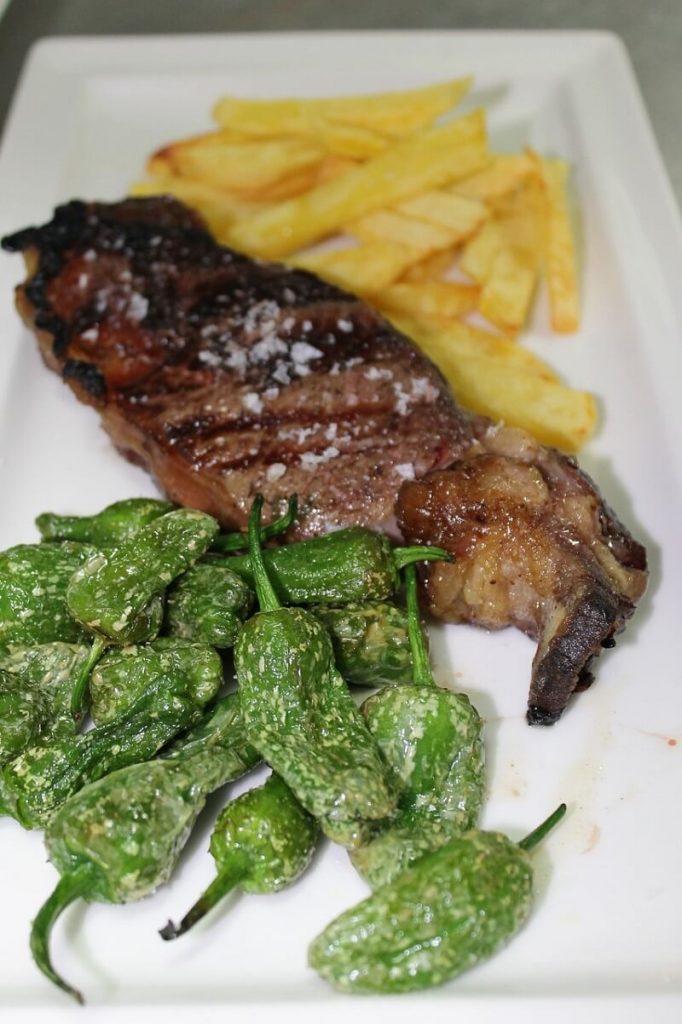 A regular dish that is served with tapas is pimientos de Padron originated from Galicia. This delicious dish is made with deep-fried green peppers and sprinkled with salt. It is quite spicy, so if you are not keen on hot tastes, it would be better to avoid it. Otherwise, it is the ideal starter of your tapas.
5. Jamon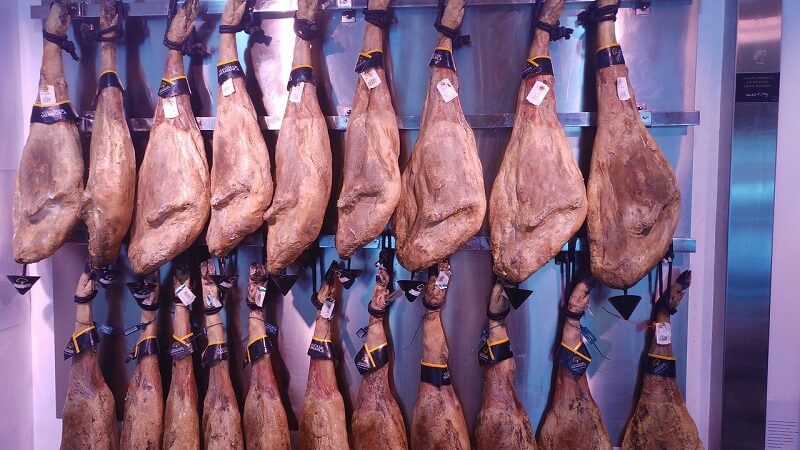 One of the most known salami worldwide is Jamon, and you can find it almost in every food in Spain. It is so worth tasting, because of its preparation and of the cut of the meat. Ham's legs are seasoned with salt and herbs and dried during winter. The best way to taste it is in thin slices with a slice of bread.
6. Tortilla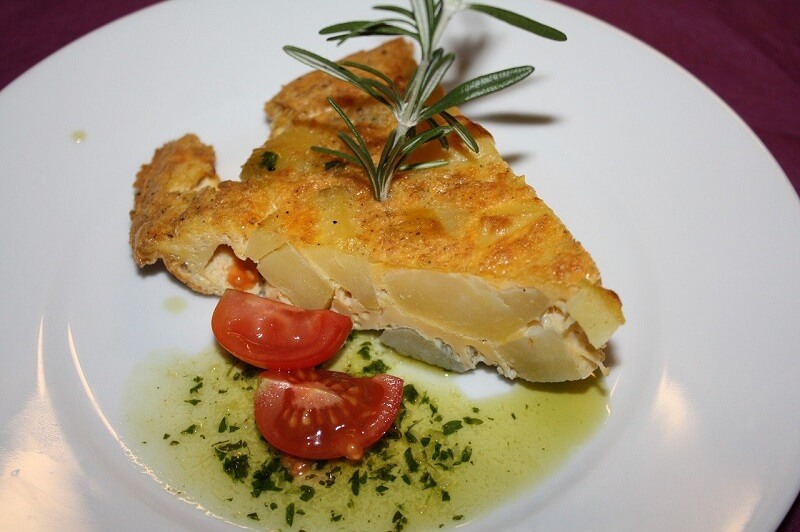 This is not the classic tortilla that comes to your mind, but an alternative to the Spanish omelet. It is made with diced potatoes first fried slightly and then added eggs and baked till is done. There are also other recipes, where there are chorizo, peppers, and onions, but it won't be the traditional recipe.
7. Churros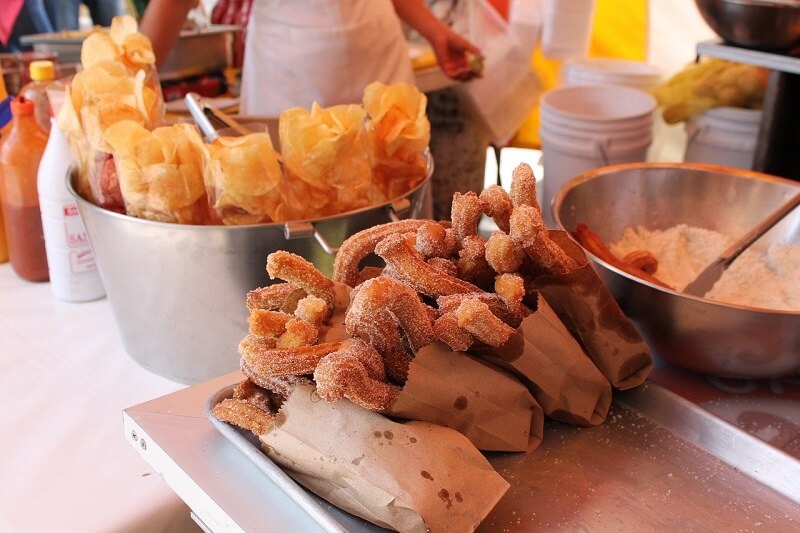 The most tasteful dessert you have ever tried is churros. It doesn't matter if you have already tasted them, in Spain, they have a completely different flavor. They are made of fried dough pastry in a sausage shape topped with hot chocolate.
8. Croquettas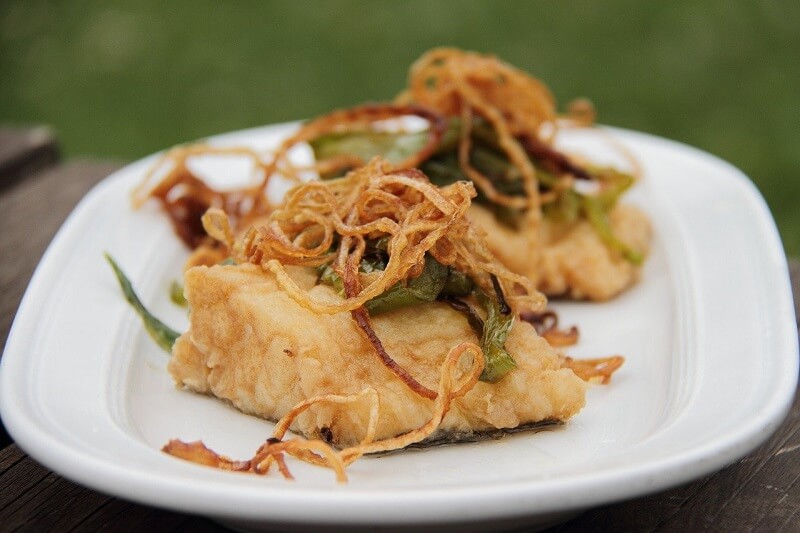 A typical tapas menu dishes that totally worth tasting is croquettes, which have plenty of varieties to try. The most common is tubes with bechamel sauce fried in breadcrumbs, and Jamon or cod croquettes. The perfect way to combine those is with a cold beer in a tapas bar.
9. Fabada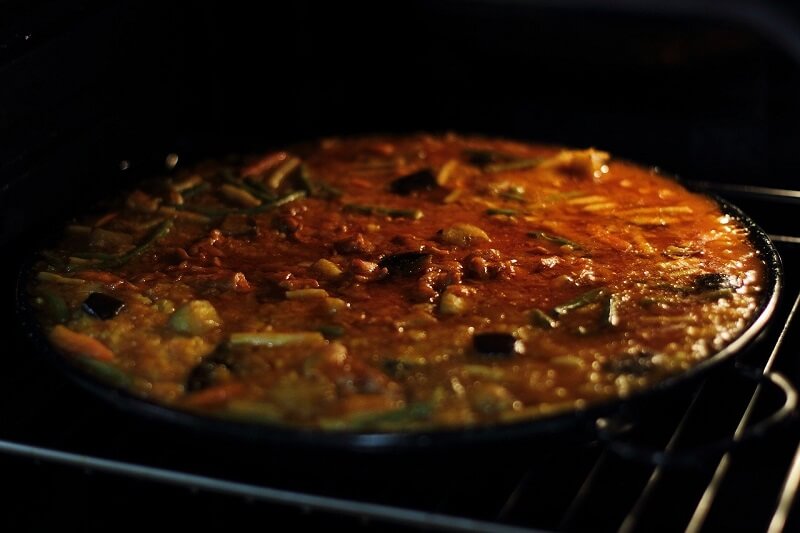 Fabada is a popular dish in the northwest of Asturias region and it is one-pot food made with plenty of ingredients. Some of the ingredients included in this recipe are pork belly, chorizo, Jamon, and Spanish blood sausage. It tastes better than it sounds.
10. Leche Frita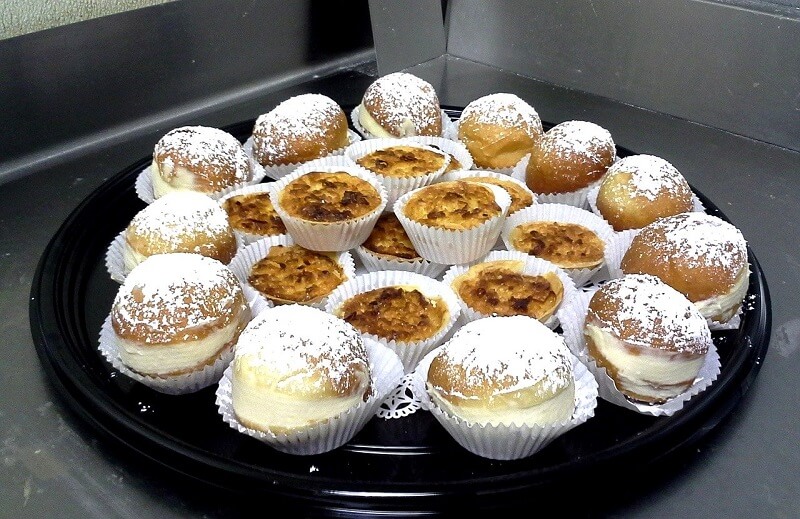 It might sound strange to fry milk, but Spanish they actually do so. Leche frita is a popular dessert made with whipping milk, eggs, and flour and then chill in order to be able to cut into pieces. Then, it is covered with breadcrumbs and fried! It can be served cold or hot.