The Best Places to Travel as a Student
Traveling the world is possible at any age but the best time to travel is your university years when you are young and have less responsibility than you're ever going to have in your adult life. Years that you spend in college are probably the only time in your life when you have to learn so much in a short and intense period of time. As a student, you usually spend a lot of time in the classroom or in the library, reading a lot and preparing for exams or writing endless essays and research papers that, at times, are so overwhelming that you even start thinking about finding help at a research paper writing service online. This doesn't leave you too much spare time for having fun.
But being young, you have the flexibility to spend time traveling during a year spent studying abroad or during long breaks.  Traveling to different parts of the world is an incredible experience that will help you learn about the world and is sure to result in your personal growth. Fortunately, there are some wonderful travel destinations around the world that young people can visit on a student budget. Here are some of the best places to spend your student breaks.
Colombia
Colombia is one of the most exotic countries in South America. It borders both the Caribbean and the Pacific. It is exceptionally diverse and has mysterious Amazon jungle, white-sand Caribbean beaches, and towering Andean mountains. The combination of Indigenous and Spanish cultures creates striking colonial architecture, delicious cuisine, and the warmest, beautiful people. It is a backpacker-friendly destination and has a lot of cheap accommodation options in hostels and there are plenty of free and cheap things to do. You'll be able to lie on a beach swinging in a hammock, go on adventurous road trips, and enjoy exciting parties in Cali, the world capital of salsa.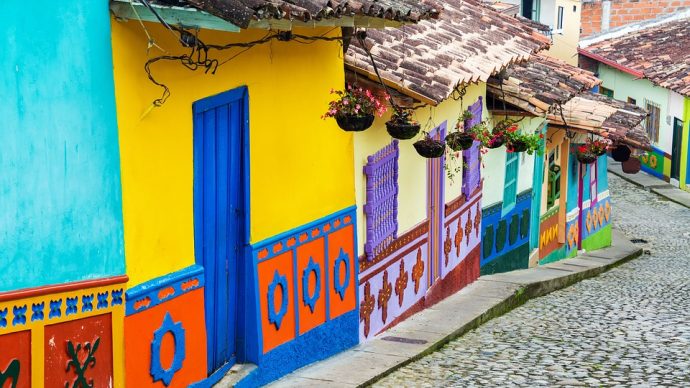 source: here
Ecuador
Ecuador makes a good choice for budget-friendly trips for broke students because everything is cheap there – transportations, accommodation, meals, and attractions. The country has lots of beautiful beaches and sights to see. In the cities, you will see picturesque plazas with Colonial architectural treasures and meandering cobbled streets. You can take a walking tour and learn about the city you are visiting from a local guide. It's a great way to experience the culture of Ecuador. Besides, the country has everything if you want to experience an adventurous fairy-tale – from majestic volcanos to misty Amazon rain forest. And in Ecuador, you will have a great chance to improve your Spanish skills.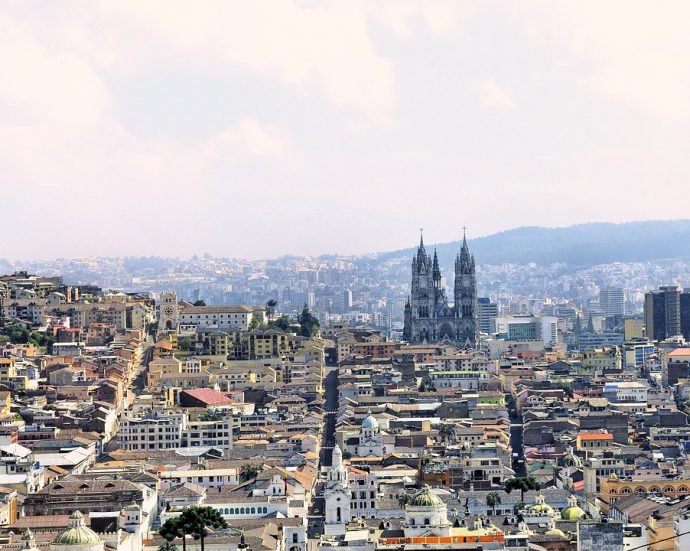 source: here
Albania
Albania is a perfect choice for those travelers who are looking for relaxation and sunshine and would like to spend all their holidays on the beach. The beaches of the rugged Albanian Riviera are picturesque because they are nestled in secluded coves and lapped by crystal clear waters. There are lots of beach towns where you can find accommodation for very cheap prices and the traditional food is just amazing. The country is full of natural beauty attractions such as glistering lakes and snowy mountains. In its capital, Tirana, tourists can find plenty of museums, Ottoman ruins, and bustling nightlife.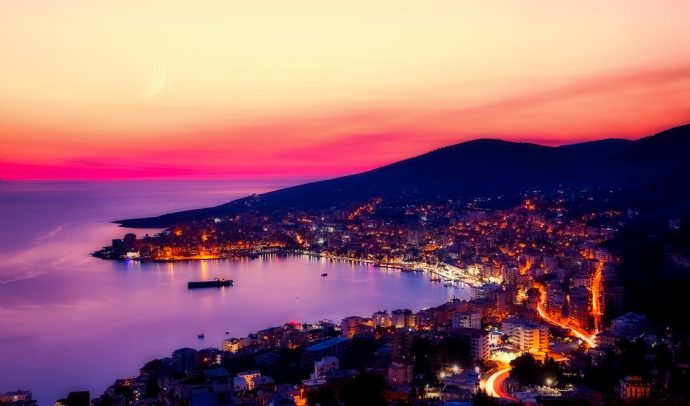 source: here
Thailand
Thailand is world-famous for its history, culture, outstanding food, shining temples, buzzing cities, and tropical beaches. You can find attractions for every budget no matter how small. The country is also a favorite place for college travelers. If you want to have an authentic experience, you can spend your time volunteering at a local school, organization or home-building project. Thailand is a great place to travel in winter and enjoy sunshine and warmth. If you are fond of sport and are looking for adventures, you can choose among rafting, kayaking, and elephant-riding excursions.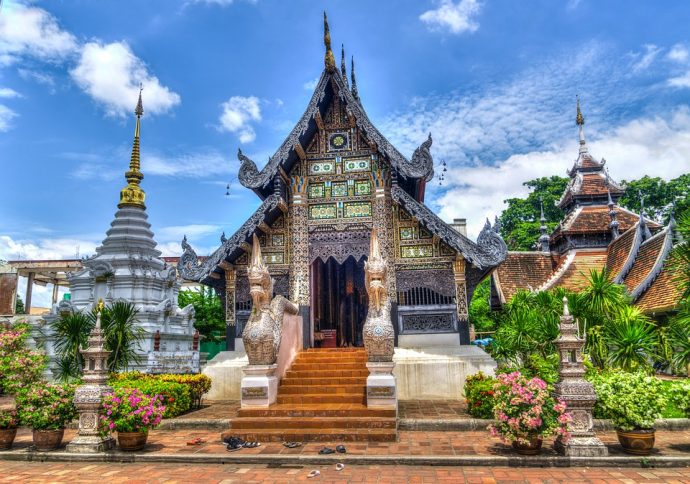 source: here
Vietnam
With frenetic big cities like Hanoi and enchanting landscapes in the countryside, Vietnam is really captivating. It's a very affordable destination where you can travel on $20 per day. You can find lots of student-friendly options for backpacking. If you want to explore the area on foot and see wildlife and sea turtles, you should visit National Park and Con Dao Island. Delicious Vietnamese food offers a mix of salty, sweet, sour, and spicy.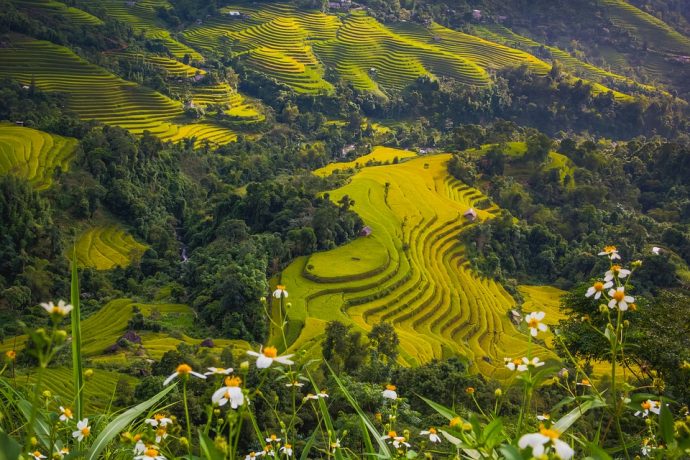 source: here