There's romance in the air. Whether or not it is Valentine's Day, the best thing ever is to plan a romantic getaway. Visit some of the most romantic locations on earth to rekindle the flame. You can take a romantic vacation to some of the world's most romantic locations, including the Maldives, France, London, Mauritius, etc.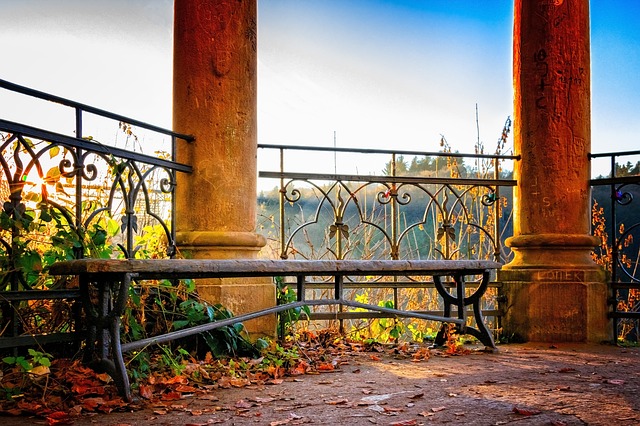 A romantic day might include waking up to a beautiful view with your partner, spending the day discovering a new location, or simply spending the day cuddled up in each other's arms. Sounds like a beautiful vacation. You two might only end up falling in love with each other once more as a result of your romantic getaway. Prepare to travel to the most romantic locations and enjoy a wonderful time together.
London
One of the most romantic places in the world is undoubtedly London. It's just as crazy and beautiful as you've seen it in the movies, with Piccadilly Circus and Oxford Street bustling with activity and black cabs and red buses lining every street. A list of places in London worth visiting is the Natural History Museum, Big Ben, Tower of London, Westminster Abbey, Buckingham Palace, Tower Bridge, etc. Some of the most romantic things to do in London are:
Since movie theatres are a traditional setting for first dates, why not step things up at Aubin Cinema with 2-seater sofas and blankets.
Numerous museums in London are not only free but also open late, making them the ideal place to explore on rainy days.
The sky is the limit for love: Bring your desired partner to the Royal Observatory's Planetarium to experience one of the excursions into space.
Give up texting and talking face-to-face while standing more than 30 metres apart. Visit the whispering gallery at St. Paul's Cathedral.
There are many other things to do in London. London can easily compete with Paris as the City of Love.
Maldive
The Maldives, also known as the tropical paradise, is one of the best places to go on a romantic getaway and take Maldive tour Packages. It is an archipelago nation known for its extraordinary marine life in Southern Asia and the Indian Ocean. Maldive tour Packages is the most romantic destination package in the world for couples, thanks to its swaying palm trees, picturesque beaches with shiny white sand, crystal-clear waters, and clear skies with shades of blue – the colour of serenity. You can look out the window to watch the sunrise in the morning, engage in thrilling water activities like scuba diving, snorkelling, jet skiing, parasailing, kitesurfing, and kiteboarding, and enjoy a candlelit dinner on the island's idyllic sandbank. You and your better half will undoubtedly make some magical memories here.
You can enjoy snorkelling during the day, and in the evening, you can unwind on the beach with a glass of champagne while taking in a stunning sunset. If you take Maldive tour Packages, you'll be brought back to the most beautiful paintings you've ever seen in these colours.
Paris  
Couples can have a memorable time together at any of the countless attractions and activities that Paris, also known as the city of love, offers. Paris, the capital of France, is one of the most popular honeymoon locations and is home to numerous historical and cultural attractions. The city has everything to charm you and your partner, from quaint and romantic restaurants to well-kept parks, Gothic cathedrals to historical museums, Art Nouveau buildings to Baroque palaces. Check out the Wall of Love, Eiffel Tower, Luxembourg Gardens, Louvre Museum, Notre Dame, and other highlights of this lovely city. Also, visit the magnificent Moulin Rouge or Lido de Paris for a traditional cabaret experience.
You can enjoy a panoramic view of Parisian rooftops while enjoying your favourite cocktail and a romantic dinner for two while watching the sun set over the Eiffel Tower, the Champ de Mars, and the Invalides.
France
There are numerous other stunning places you can travel to with your love. However, France is frequently praised as one of the most romantic places in the world for newlyweds, first-time travellers, and friends who are slowly developing into romantic relationships. French sensuality is well-known. Erotic love is thus expressed healthily. So it comes as no surprise that France has a formidable aesthetic beauty.
With this adoration permeating the streets, architecture maintains an unmatched extravagance and beauty. France is a country that strongly encourages discovering oneself and one's love of the environment. People will join you in a song if you sing in a bar. Some places to visit in France include Paris, the French alps, Alsace, Cannes, etc. From the moment you step outside your hotel room until you return home, France provides you with a wide range of artistic experiences. Those who enjoy the arts or literature are visual creatures, foodies, or want to experience the world's best creative talent.
Italy
Italy is a popular honeymoon destination for newlyweds. Some romantic locations to visit in Italy are listed below.
Rome is renowned for its rich past and stunning architecture.
You have the impression of being in a romantic fairy tale when in Venice.
The vibrant colours set the mood in Florence.
Cinque Terre is renowned for its stunning sunsets.
Because of its history and modernity, Sienna is an excellent place to create new memories.
Romeo and Juliet, the most swoon-worthy couple in history, are from Verona.
The Amalfi Coast is a picturesque town with a magical atmosphere created by the surrounding mountains and crystal-clear water.
The primary honeymoon destination is the elegant island of Capri.
Sorrento has views of the Bay of Naples and a retro vibe.
Many famous people travel to Lake Como.
Spain
Spain is a place that has frequently been referred to as the ideal vacation spot. It is known for its attractive locals, fantastic food, bright days, and breathtaking long drives. There are numerous reasons why people adore Spain, from the finest wines to the strangest (yet magnificent) monuments. Here are some locations in Spain for a more extended vacation or a short city break on Valentine's Day.
The Rocky Beaches of Tenerife.
The Urban Chic of Madrid
Rustic Charms in Toledo
A Fairytale Honeymoon in Andalucia
Costa Galicia: Bright Shores
The Romantic Nightlife in Alicante
Luxurious Adventures in Mallorca
Benidorm: An Exciting Vacation
White Sand Beaches in Ibiza
Barcelona: A Relaxed Cultural Getaway
A City Of Fountain-Filled Plazas Is Seville
The city of honey-hued architecture is Salamanca.
The City of Cathedrals and Castles is Cadiz.
Pintxos Are Famous In San Sebastian
The Moorish Jewel: Granada
Paella City, Valencia