Corfu is not only about beautiful beaches, water parks, and romantic escapades. Many great movies have been filmed here, including the acclaimed James Bond movie series. Corfu warrants all the attention it gets from Hollywood and beyond. Before you paid a visit, here are films who advise you to see.
For Your Eyes Only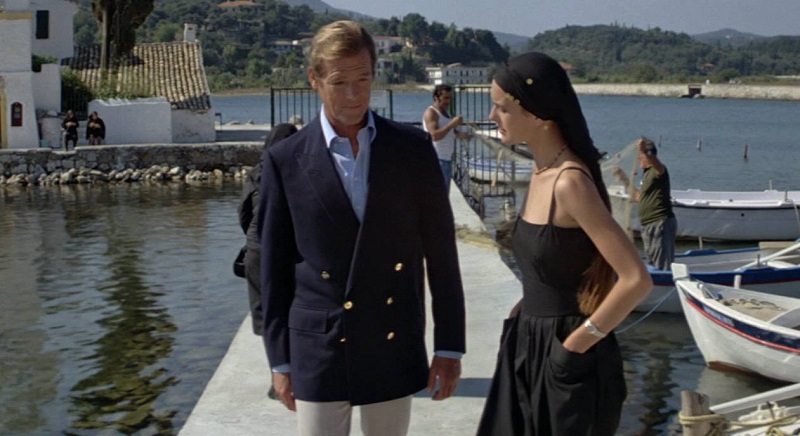 Source: Link
British hero, James Bond, is assigned a task to secure a missing vessel. Authorities want it rescued to prevent enemies from making use of its weapons encryption capabilities. For Your Eyes Only is the work of the English film director, John Glen, and stars Roger Moore, who plays the role of Bond. Principal photography for the film started in Corfu, where Bond went in pursuit of Columbo.
Some of the locations in Corfu used for filming include Balcony Terrace at Achillion Palace, Corfu Bay, Pagi Village environs, Paleokastritsa Road at Bouas-Danilia Village, etc. Like most Bond movies, For Your Eyes Only was a huge box office success earning more than 195 million USD back in 1981.
The Greek Tycoon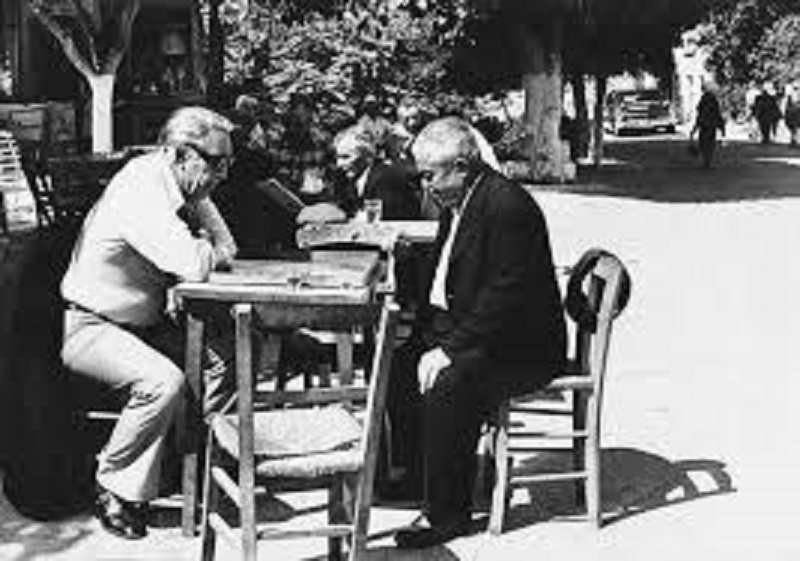 Source: Link
In this movie, director J. Lee Thompson tells the story of Theo Tomasis (Aristotle Onassis), played by Mexican-American actor Anthony Quinn. Theo is a Greek shipping magnate who starts a romantic relationship with the wife assassinated US president. It's a real-life story that provides insights into the life of one of the world's richest men of all time.
Filming of The Greek Tycoon took place in several places around the globe, including Washington D.C, London, Athens, Mykonos, and of course, Corfu. Apart from Quinn, other talents that took part in the film include Jacqueline Bisset as Jacqueline "Jackie" Bouvier, Kennedy Onassis, Raf Vallone, Edward Albert, Charles Durning, Luciana Paluzzi, Camilla Sparv, Marilu Tolo, and James Franciscus.
Hired to kill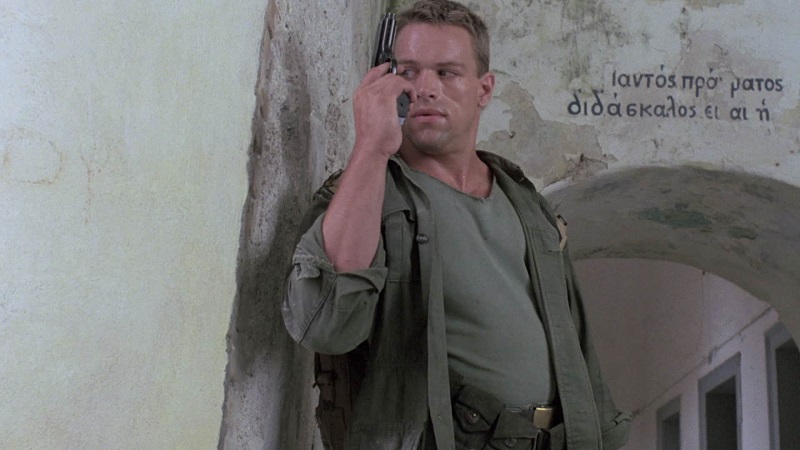 Source: Link
A group of mercenaries disguised as fashion modeling company tries to release a rebel leader captured by a dictator. Hired to kill was first released in South Korea in 1990 before it reaches the rest of the world. The action and adventure film is the work of Greek movie director Nico Mastorakis, and it stars talented actors like Brian Thompson, Oliver Reed, George Kennedy, José Ferrer, Michelle Moffett, and Barbara Niven. Filming took place mainly on the island of Corfu, Greece. Sadly, the stuntman on the set, Clint C. Carpenter, was killed during a scene involving a helicopter.
Fedora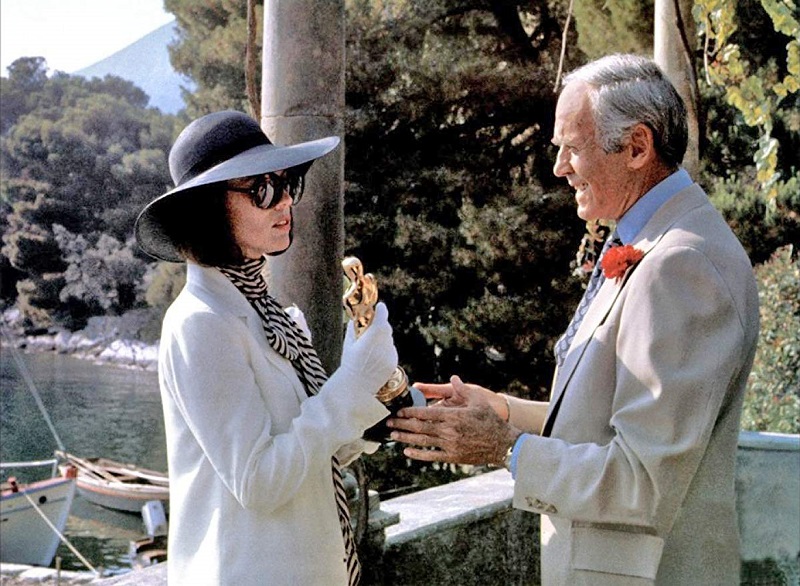 Source: Link
This film is based on a novella by America actor and writer, Tom Tryon. Fedora is the story of a Hollywood film producer who's has been unlucky in his career. To get back on his feet, he tries to lure a retired famous actress back to the big screen.
Fedora is the work of Australian-born American film director and screenwriter Billy Wilder, and it stars Swiss actress and opera director, Marthe Keller, playing the role of Fedora. Filming of Fedora took place in several locations, including Paris, Munich, Manche, and Corfu. The town of Corfu is the hotel and city park, while Fedora's private island is Madouri Island, Lefkada, Greece.