1. Cataplana de Marisco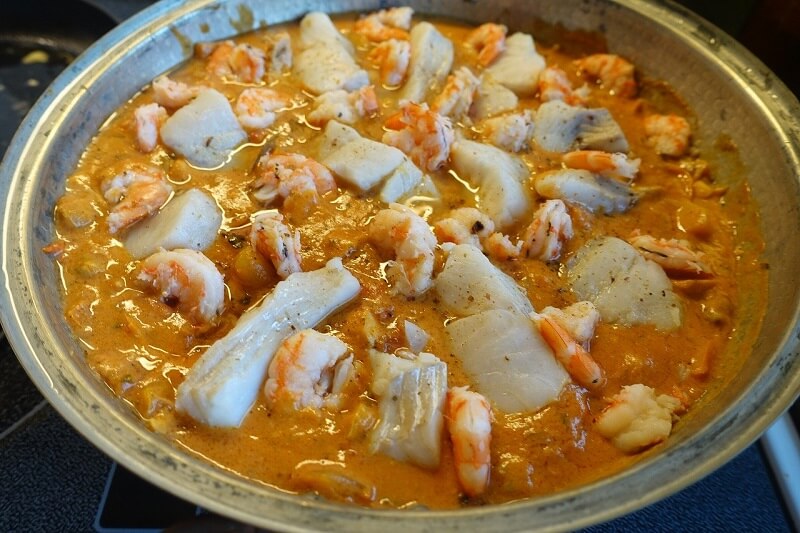 Interested in iconic Portuguese food? This country is influenced by Mediterranean cuisine and plenty of its popular dishes include seafood. The traditional cuisine is plenty of fishes from the Atlantic Ocean and other products from the inner country. Cataplana de Marisco is a dish derived from Algarve and it is called that way because of the place where it is cooked. The dish is tasteful and has clams, prawns, coins of chorizo marinated with onions, tomatoes, and garlic.
2. Sardinhas Assadas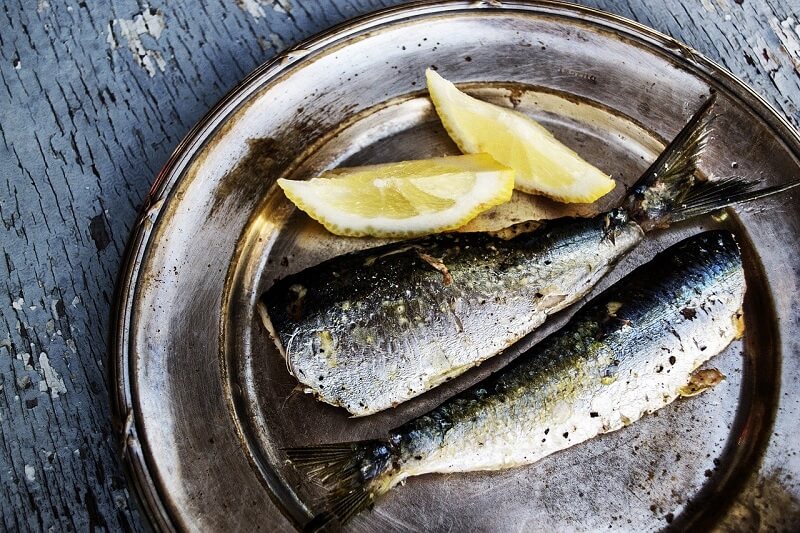 A platter served during the summer festivals across the country that has plenty of different flavours to taste. Classic comfort food with sardinhas roasted in an open-air grill seasoned with sea salt. Absolutely delicious.
3. Cozido a Portuguese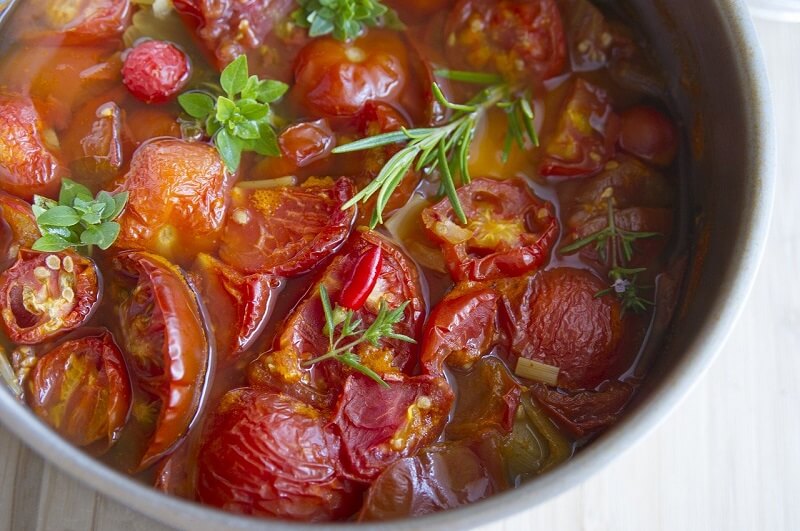 This is usually cooked for dinner and there is nothing else than a stew with a variety of ingredients depending on which part of the country you are tasting it. However, some standard ingredients include meat, sausages, and vegetables.
4. Arroz de Tamboril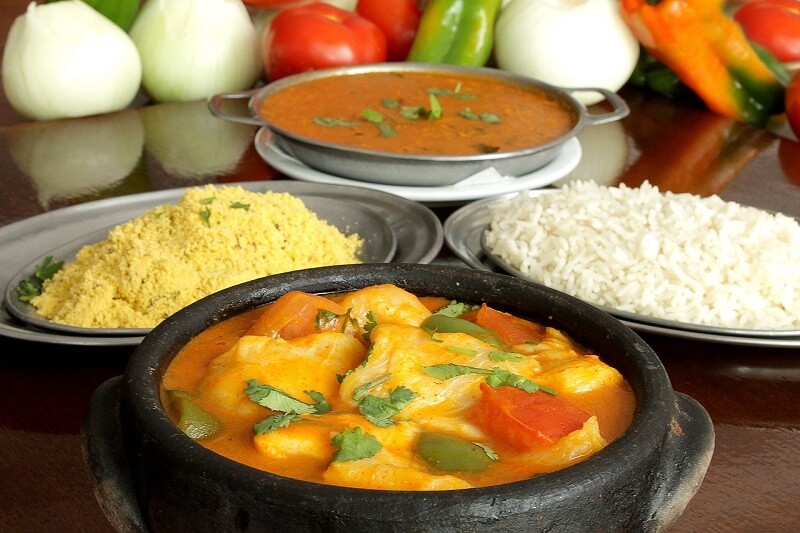 Arroz de Tamboril is a widely known dish in Portugal and it is worth tasting. It is made of fish and it is one of the main ingredients that is used in Portuguese cuisine. This dish includes white fish with tomatoes, pepper, and garlic served with rice. It might remind you of a risotto.
5. Acorda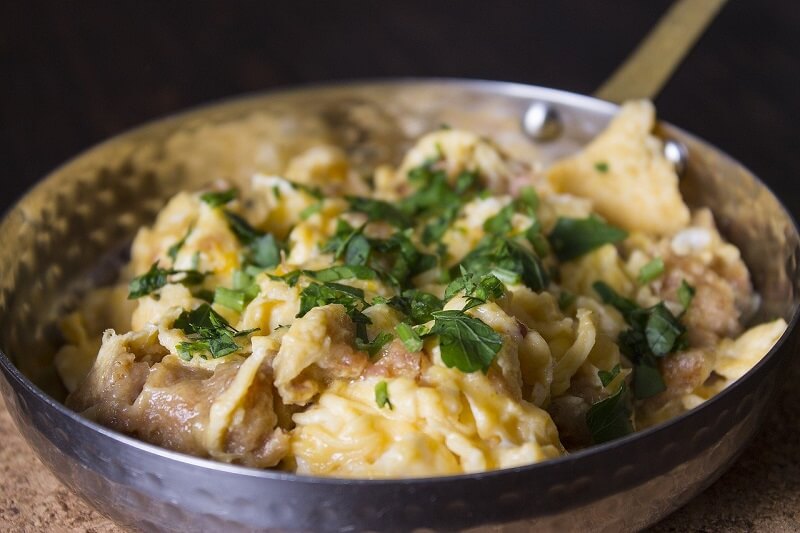 Acorda is a typical food of Alentejo and it is quite delicious. Generally, depending on the region the ingredients used are various. Although, some typical food for making this dish is bread mashed with garlic, coriander, vinegar, poached eggs, and olive oil. In some cases, districts located close to the sea may add seafood.
6. Peixinhos da Horta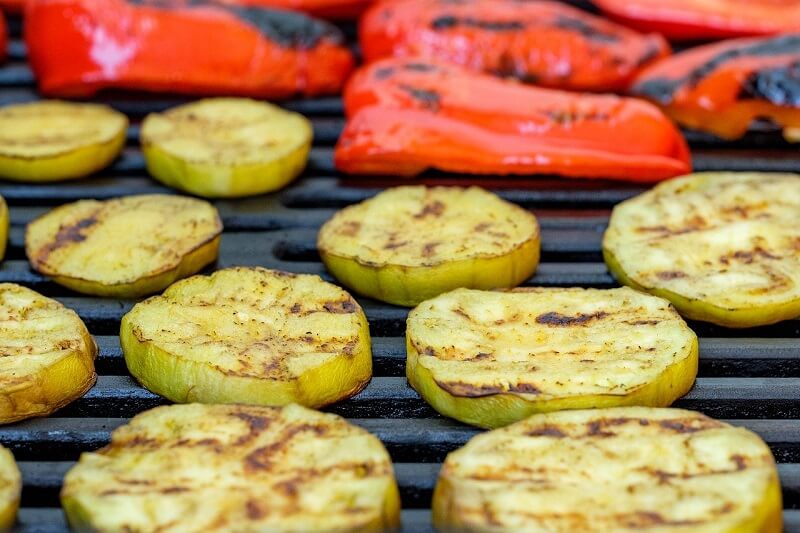 A vegetarian plate loved by locals, because it is an alternative dish, as their cuisine combines meat and fish. The vegetables added to the plate make a colourful fish shape. The traditional ingredients include green beans marinated with peppers.
7. Sopa de Cacao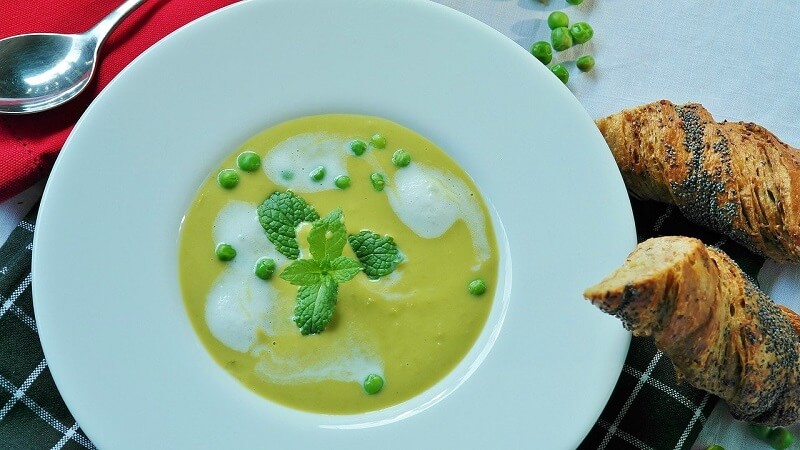 A green and healthy option is the sopa de cacao which is a delicious dish to taste in Portugal. It is made of dogfish shark, garlic, bay leaves, lemon juice, paprika, and vinegar. The perfect combination with this soup is the broa, a bread made of cornflour.
8. Feijoada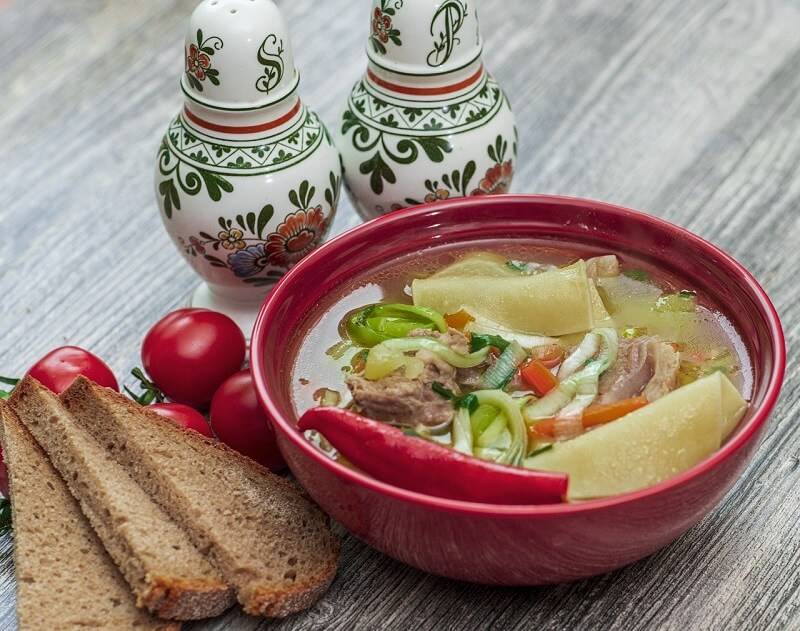 A colorful stew is a feijoada made with beans, pork, and beef meat. It is quite a heavy dish, but mouthwatering. Typical comfort food served during the cold winter months. Besides, in many regions replace the meat with fish or other seafood.
9. Porco Preto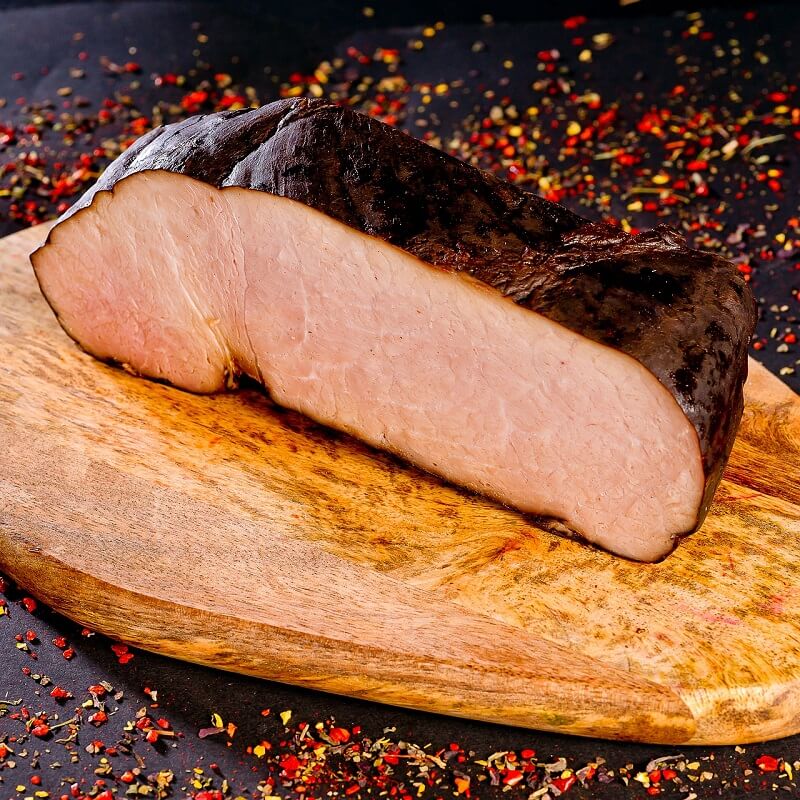 Central Portugal and Spain used to serve this kind of smoked pork, which is locally produced. This delicacy is made of free-range Iberian pigs which are smoked and seasoned with peppers. Also, another way they cook this meat is in small cutlets served with fries and salad.
10. Bacalhau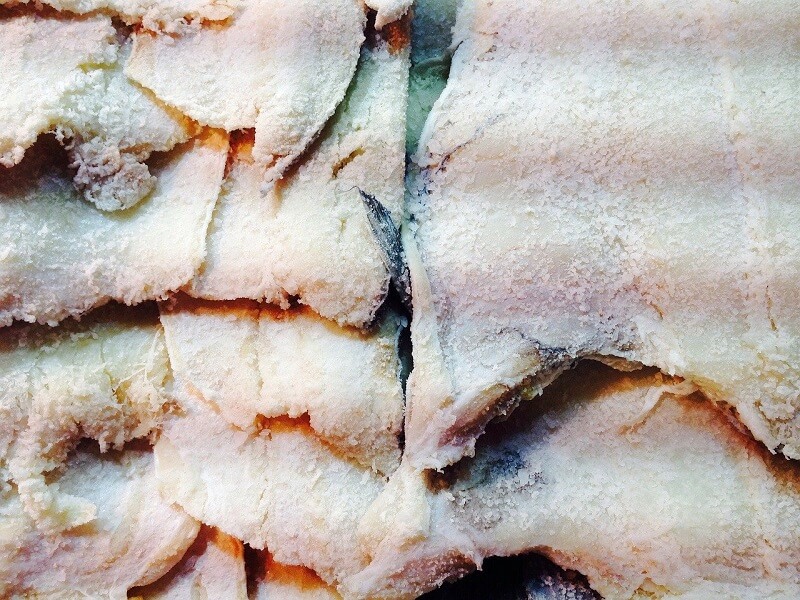 Bacalhau is a traditional dish made with dried and salted cod. Almost every restaurant in Portugal serve this classic dish which is also known as 'the faithful friend'. It is combined with a variety of foods, but some delicious ways to taste it is with fried potatoes, onions, and scrambled eggs.
11. Pasteis de Nata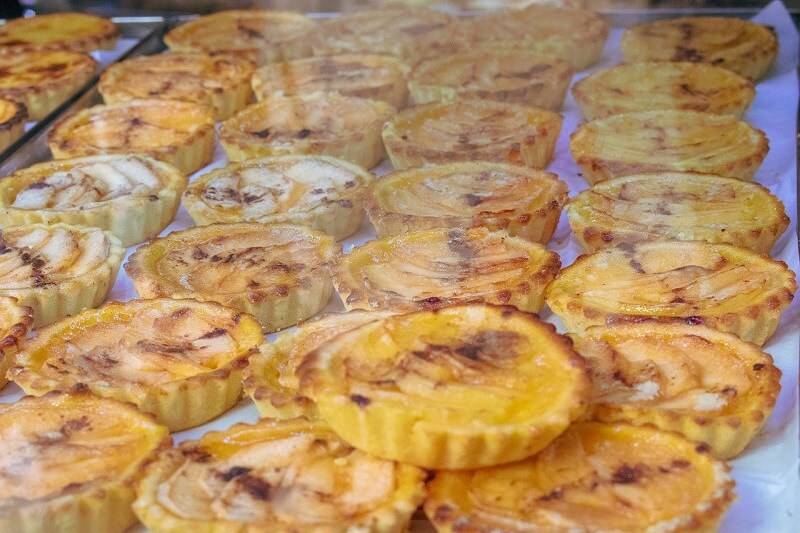 A popular pastry that looks like an egg custard tart, and tastes delicious. A puff pastry filled with a yellow custard with egg yolks, cream, sugar, and lemon zest. It is served for breakfast or a snack covered with powder sugar or cinnamon.
12. Posta Mirandesa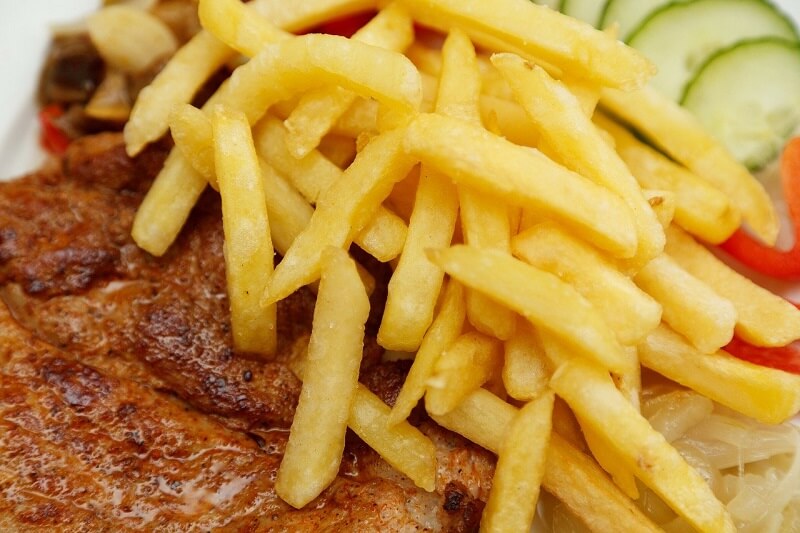 Posta Mirandesa is like the chateaubriand steak, that is made in France. The meat is also made of free-range Mirandesa calves sourced from Tras-os-Montes. It is grilled and seasoned with herbs combined perfectly with slices of potatoes and vegetables.