City Roof Terrace Bar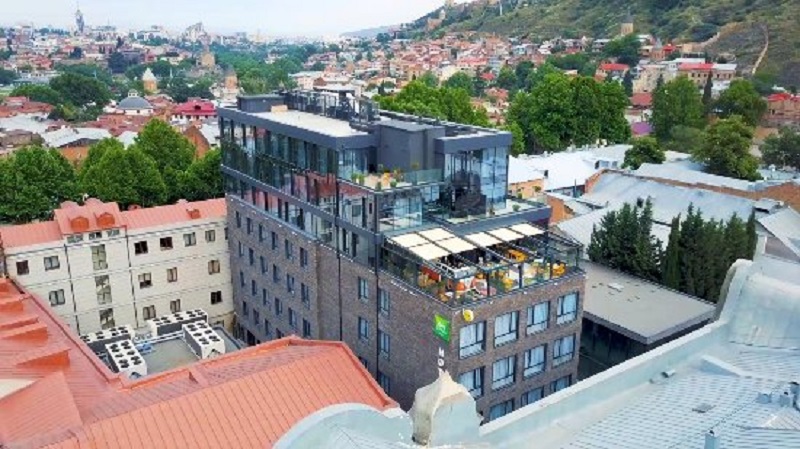 Source: Link
If you're heading to Tbilisi, Georgia, here are the best rooftop bars for you to unwind. These bars are well decorated with great designs and important facilities to help visitors enjoy their stay. Here are the best of the rooftops for you to visit and have some great drinks and food. Tbilisi' extravagant and extraordinary lifestyle is all encompassed in this lively bar. Located on top of the Accor Hotel, the bar offers a stunning view of the city of Tbilisi better than most other rooftop bars will provide. You can come here for a drink, sit down on the chair, and watch activities down in the streets. They have a variety of alcoholic and nonalcoholic drinks, some of which are indigenous to the country. City Roof Terrace Bar is a delight at night when they turn on the decoration lights, and people are sitting down enjoying their drinks while chatting. Click the next ARROW to see the next photo!
Xeme Bar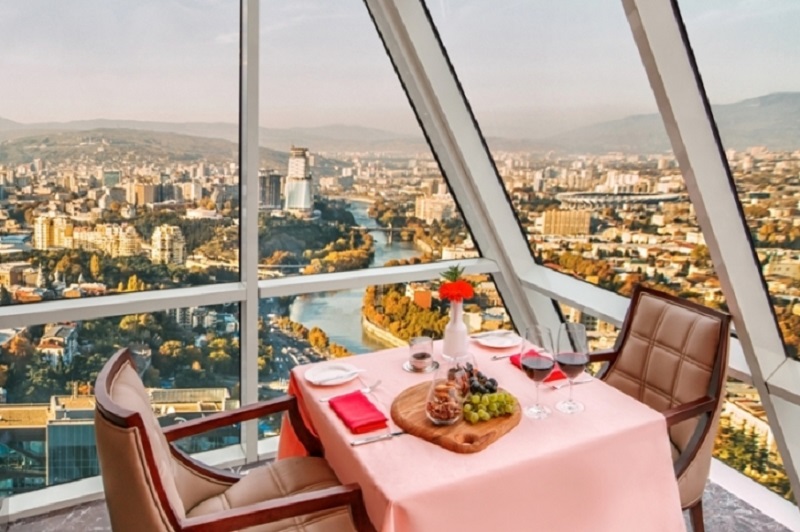 Source: Link
You can't miss this place because of the services they offer and the fame. Xema bar is the highest rooftop bar in the whole of Georgia because it is located on the 30th floor of The Biltmore Hotel, Tbilisi. What makes this place unique is the unrestricted and undisturbed 360 degrees view of the city that guests can't stop talking about in their online reviews. They also offer a great collection of cocktails and other drinks, and the food is near perfection. You also get to enjoy great music of which is offered regularly. Click the next ARROW to see the next photo!
Iveria Café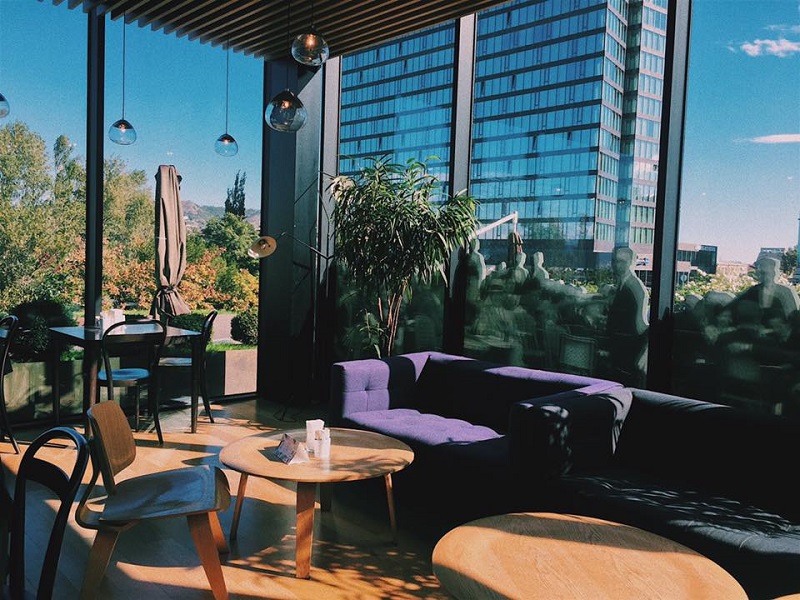 Source: Link
Iveria Café is a simple café, and yet the beauty and value it offers can't be denied. What makes this café shine is not just the attractive décor but also their cakes and desserts. The place is usually opened as from 8 am so it's your best option to have an early breakfast. You can come back in the evening after all the shopping and sightseeing, to relax with cold drinks. If you love cakes here is the best place to come because this is where they make it the best. Click the next ARROW to see the next photo!
Cafe-Restaurant Saamo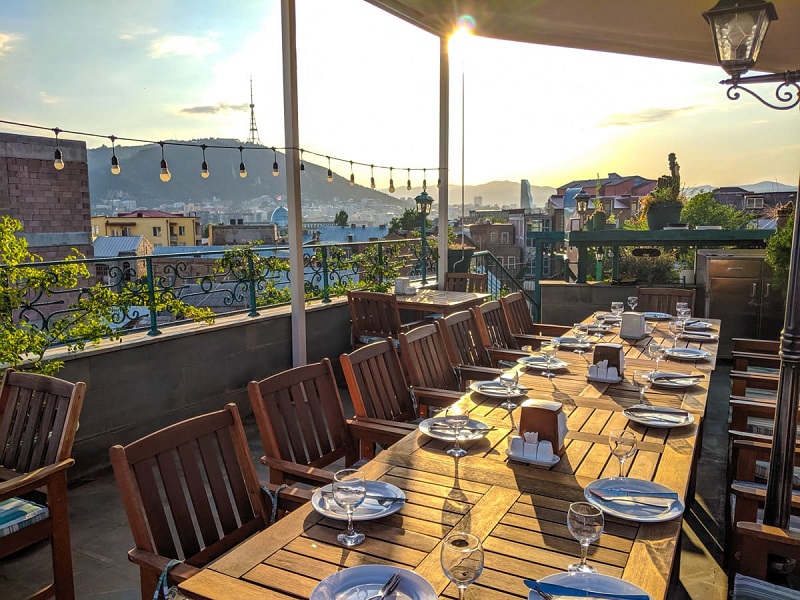 Source: Link
This café wins many other in two things, great food and display of Georgina culture. Your visit to Cafe-Restaurant Saamo will never be disappointing because of the value they give to guests and the huge collection of food they have on offer in their incredible menu list. From the rooftop, you'll be able to have a clear view of the Saint Trinity Cathedral. You can order for coffee, drinks, and all kinds of Georgian and European meals. There is never a dull moment here as music and live performances are usually available. Click the next ARROW to see the next photo!
Art-Cafe Home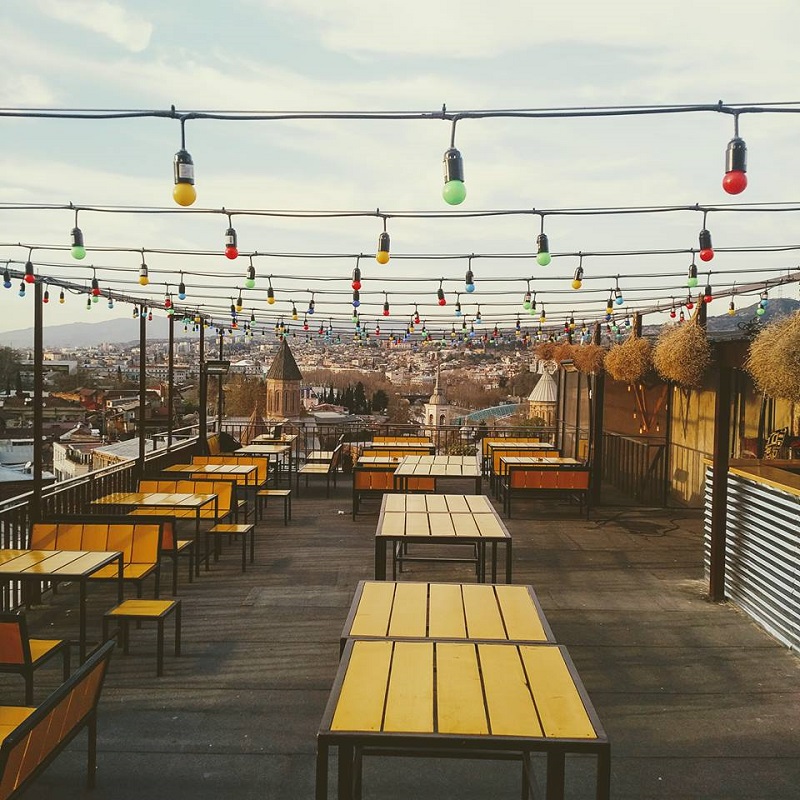 Source: Link
We needed to mention this before we closed this article. Art-Cafe Home is really what it said it is. Once you step in here, you'll instantly realize the artistic value and presentation that are offered on display. They have an interior section and the lounge, both of which are sufficiently decorated in different artistic images and mediums. Art-Cafe Home offer a long list of drinks, cocktails, and food so much you'll find it hard to settle for anyone.