A smart way to enjoy a perfect summer vacation getaway in Portugal is by paying a visit to the fabulous rooftop bars in the city. Portugal is renowned for its rooftop terraces where you can enjoy delicious cuisines and tantalizing drinks with magical views. Here are the finest rooftop bars for you to explore in Portugal in case you intend making it part of your plans.
Terrace Lounge 360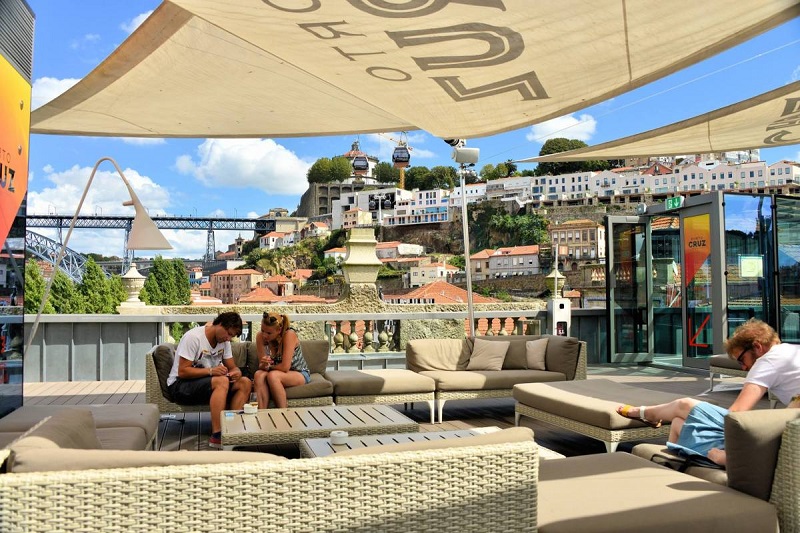 Source: Link
Located just off Luís I Bridge, on the Vila Nova de Gaia side, is Terrace lounge 360. It is situated on top of Espaço Porto Cruz; space developed to celebrate the uniqueness of port wine. You will find a lovely cocktail bar and a rooftop terrace where you can enjoy a wide selection of cocktails. It also offers wine shops, tasting rooms, and a restaurant. It is a nice place to stop by for some snacks and drinks as you will find the interior décor captivating and the atmosphere vibrant. Terrace lounge is also renowned for being a favorite destination of people in the country during summer, where the beautiful sunset gets closer.
17º Restaurante & Bar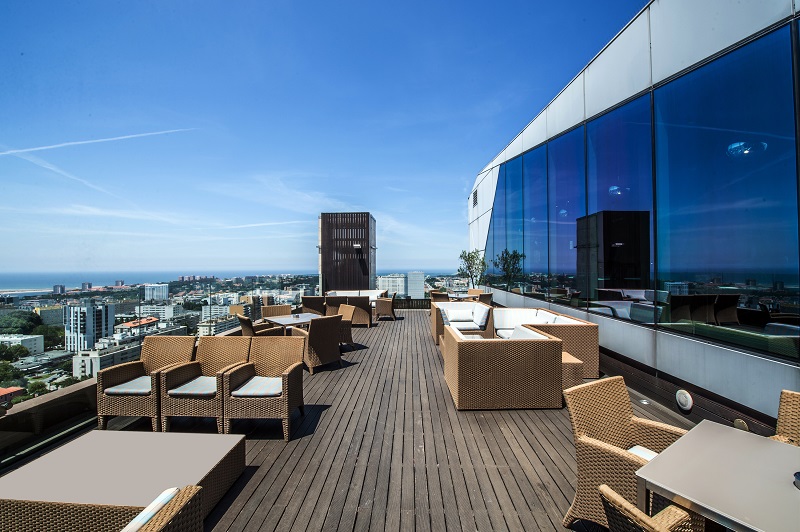 Source: Link
Have you ever been to a rooftop bar that offers authentic and masterful dishes from the Portuguese and Mediterranean cuisine at both lunch and dinner? If no, then 17 restaurant and bar is an ideal location to make a holiday in Portugal, an unforgettable one. This rooftop bar is known for its fine selection of wine, crafted cocktails, and an exclusive menu. The best time to visit this bar is when the weather is nice, and the outdoor terrace is open. It is the best destination to have a romantic dinner with your partner or relaxing with cocktails on your table on a sunny day.
PortoBello Rooftop Restaurant and Bar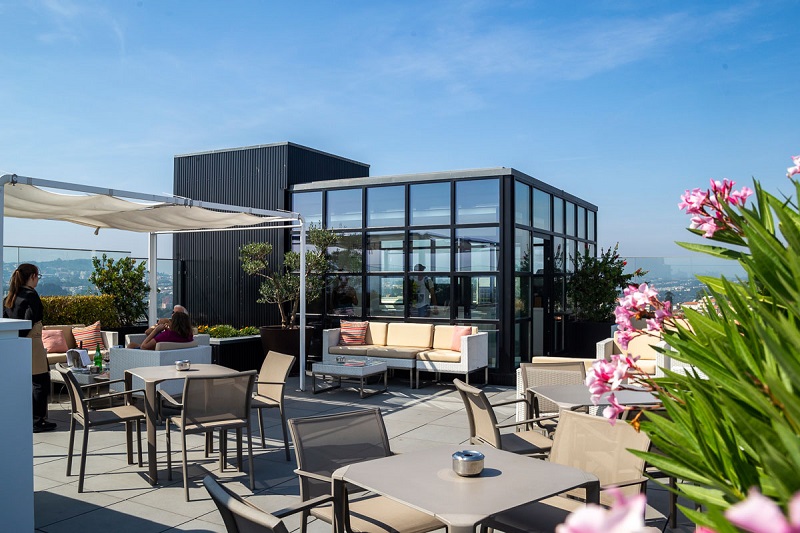 Source: Link
PortoBello Rooftop Restaurant & Bar is located right in the heart of the city at a renowned hotel called Hotel Premium Porto Downtown. It is a perfect place to enjoy a very calm and harmonious atmosphere. The roof terrace offers a wide view of all the famous monuments of Porto. You will find the restaurant stylishly decorated with comfortable sofas and sun loungers. The best of Portuguese cuisine is mostly served here, and the staff is very friendly and accommodating. Portobello is a nice place to watch the sun go down over Porto.
VIP Lounge at Porto Palacio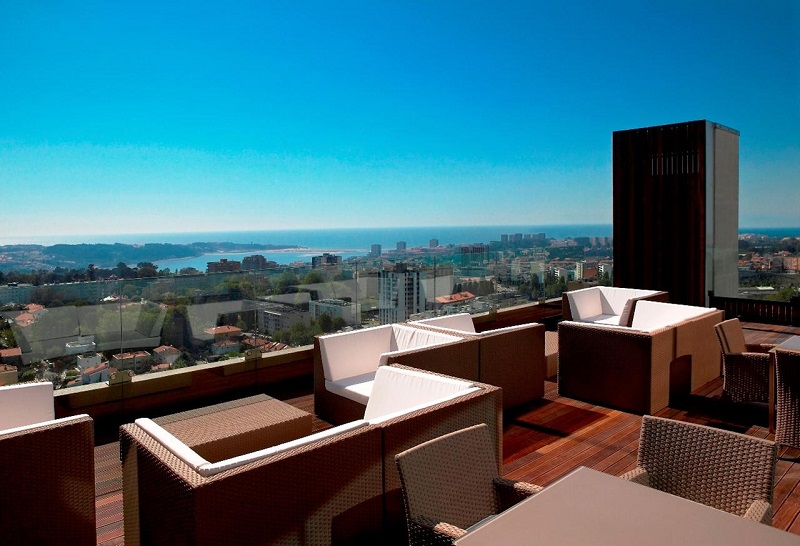 Source: Link
Another fabulous rooftop bar for you to explore in Portugal is VIP lounge. Located on the rooftop of the five-star Porto Palacio Congress Hotel & Spa, VIP lounge is a stylish cocktail bar and restaurant. You will find the roof terrace quite satisfying as it is complemented with a wooden deck with comfortable lounge sofas. The roof terrace also offers spectacular views of the surroundings and the Douro River. It is the perfect spot to enjoy traditional Portuguese food as lunch or dinner. The restaurant offers a wide selection of Gin-based cocktails for you to choose from as well as other classic cocktails that have been prepared by top quality barmen.