The city of Nantes has a reputation for being one of the coolest fun spots in France. So many things help make it have this kind of reputation, including their lifestyle, beauty, cleanliness, and so on. The city also has a couple of fun spots and rooftop bars where people can go and enjoy themselves, and we've selected a few for your perusal.
Le Nid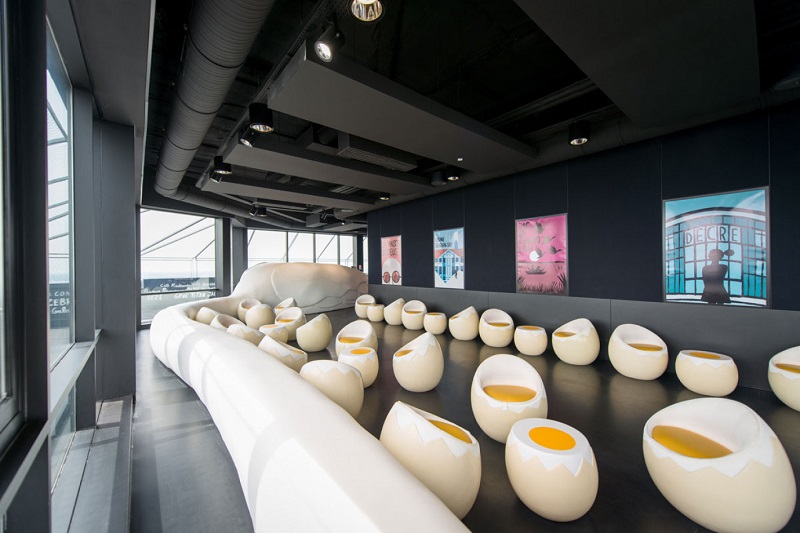 Source: Link
Sitting on the 32nd floor of Tour Bretagne, in Nantes is Le Nid, an urban style rooftop bar ready to fulfill all of your desires. This highly reputable fun spot and nightlife center is not just a bar, but also has on display, very innovative art décor, created by Jean Jullien, who is famous for humoristic drawing. Apart from offering you the most jaw-dropping 360 degrees skyline view of the city of Nantes, the bar also served quality cocktails, meals, and drinks. You'll also be attended to by a caring and qualified staff that is trained to provide the very best of service for your delight. Children are also allowed in here, and the good thing is while adults pay for entry, kids 12 years and younger enter for free.
Vertigo Restaurant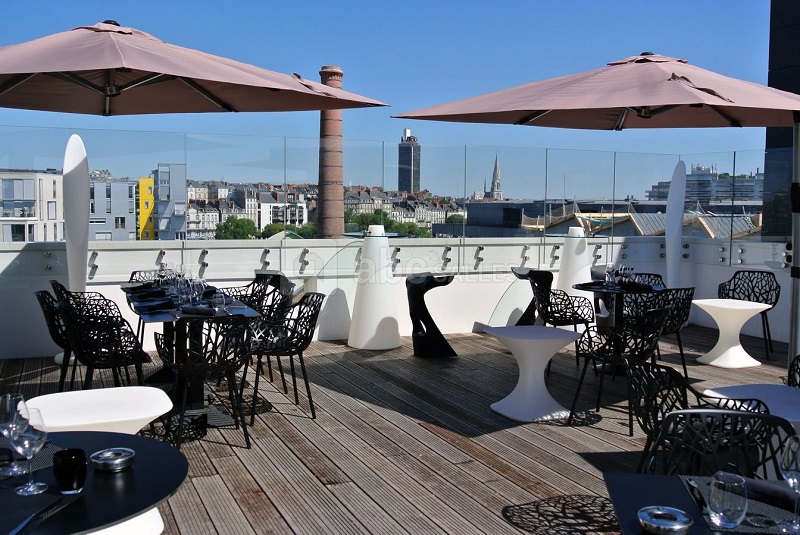 Source: Link
For a luxurious lifestyle with a royal service, your most obvious choice is Vertigo Restaurant. This place is cool, collected, and highly revered, especially by the upper class of the city of Nantes. They have great food, excellent service, and a collection of the best wines and drinks you can ever imagine. Music and fun times are also one of the reasons why people come here to enjoy themselves. It's usually filled with fun seekers, who are young, adventurous, and very friendly to be with. Vertigo Restaurant offers visitors the best service they can get anywhere in the city.
Restaurant L'Atlantide 1874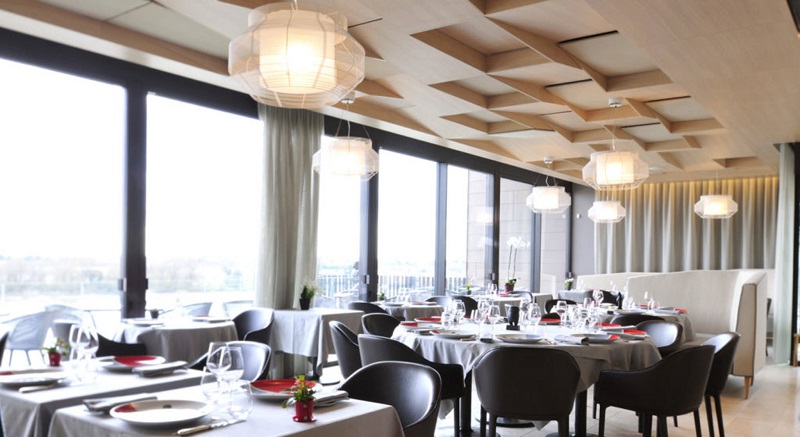 Source: Link
This rooftop restaurant is created specifically for people who want a simple service and quiet time. Most of the time, it is attributed to a romantic dinner, and you can blame anyone for thinking like that once you set your eyes on the cozy seat arrangement, mood lighting, and other features. The restaurant offers a culinary adventure where every meal is a tasty experience that no one will ever forget in a hurry. Like we early said, it's the perfect place to take a loved one for a romantic dinner, or a friend or colleagues to eat together, laugh, drink, and merry. While dining, you'll also be able to have a great view of the city skyline in all its glory, including the river. The restaurant is located in the perfect spot where anyone who wants to experience the best of Nantes must explore.
Le Manoir De La Régate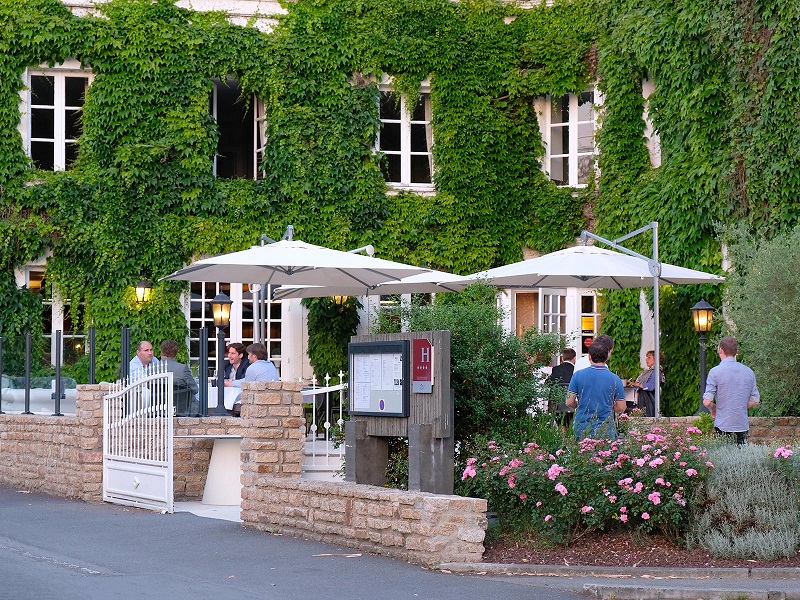 Source: Link
This classic fine dining high-end restaurant will make your day if you dare to give it a try. Le Manoir de la Régate offers a delightful collection of meals and drinks you can't easily find anywhere else. The décor is on point, while the service is very professional and deliberately created to help you have a relaxing and enjoyable time.