1. Goulash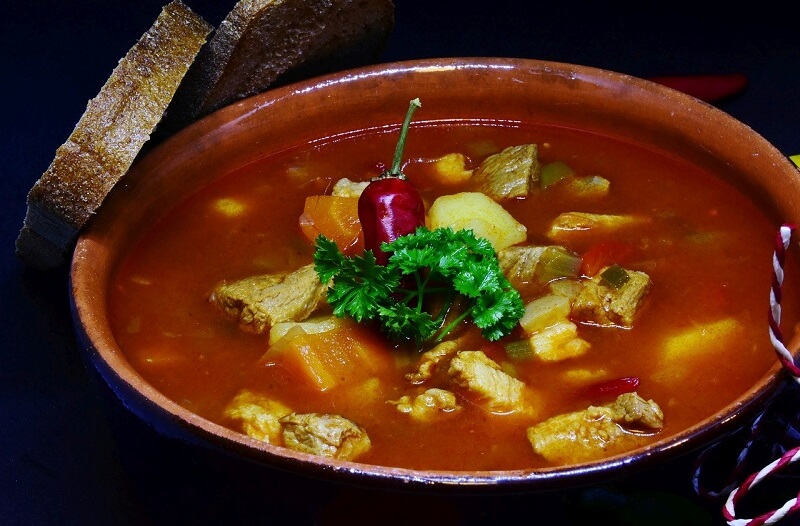 Hungarian cuisine is one of the most surprising and tasteful, and totally a traveler's delight. If you fancy tasting the most iconic Hungarian foods, you will find plenty of options that worth it. Starting with one of the most known Hungarian foods, the Goulash soup, which has made the country popular. Firstly, it was cooked in the 19th century and since then it is one of the tastiest soups in Europe. Every region in Hungary has its own recipe, but whatever your taste you are going to love it. A basic recipe of goulash consists of beef, potato, carrot, spices, and paprika.
2. Fisherman's Soup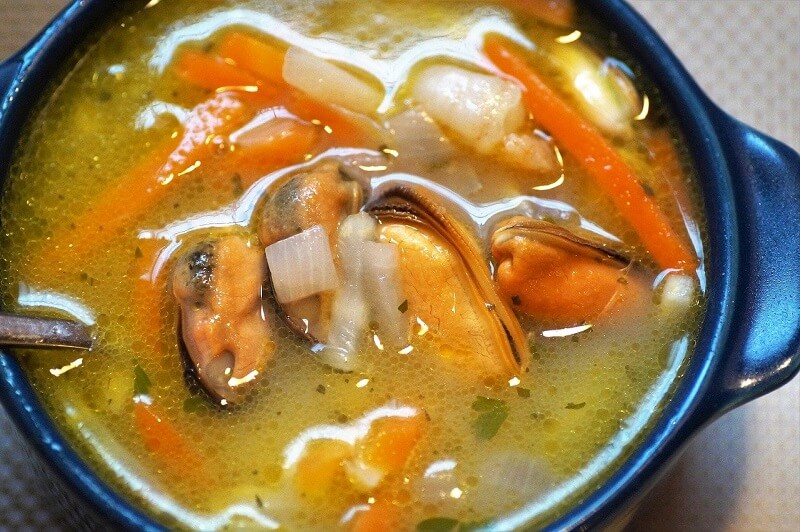 The Fisherman's soup is as known as the goulash soup, and it is also considered a national dish. It is cooked in a kettle on an open fire, and it includes a variety of fishes, such as carp, catfish, perch, the local paprika, which gives a distinctive red color. It is one of the most delicious fish soups you will ever try.
3. Langos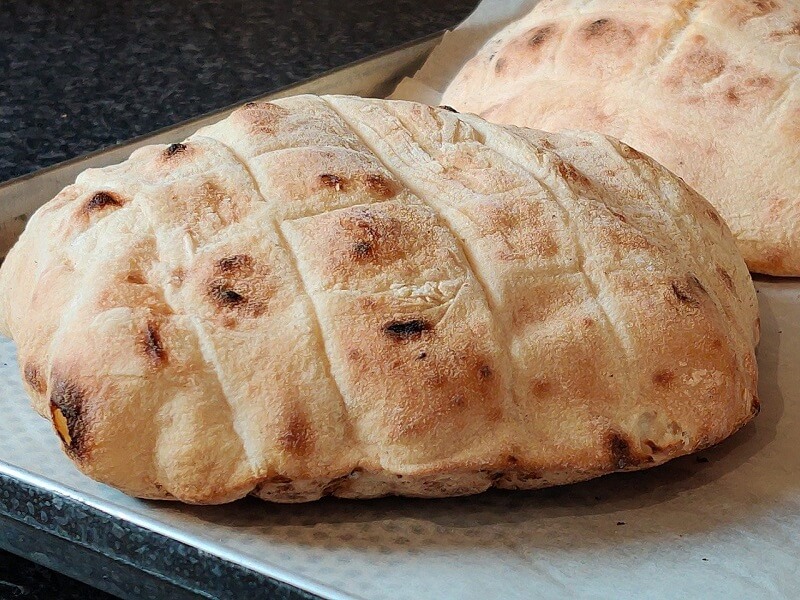 An all-time favorite dish is langos, which is the most loveable by Hungarians. It is not a healthy option, but totally worth tasting. It is a deep-fried flatbread which is served as an alternative to regular bread. The best thing about this food is the extensive varieties of toppings, which makes it even more delicious. It can be served with garlic sauce, cheese, or sausages.
4. Fozelek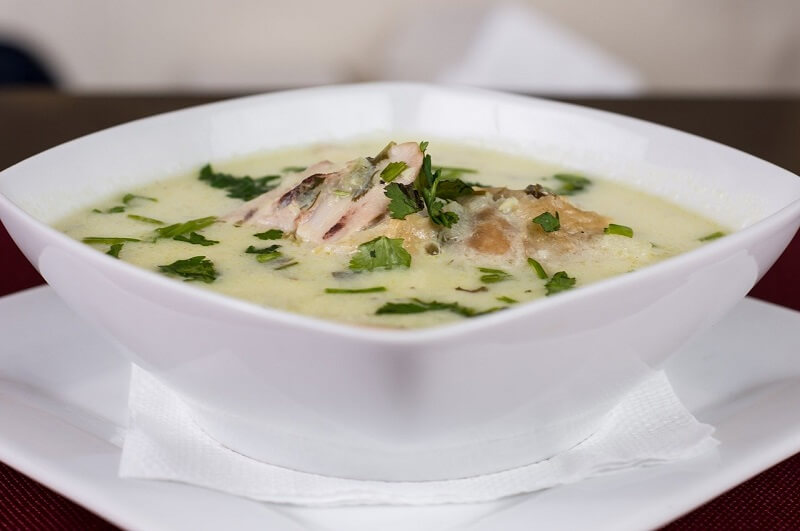 Fozelek is a unique dish made in Hungary, and there is no word to describe in English. It is known as a soup, but it is more a thick vegetable stew. It is a home-cooked dish and one of the healthiest foods you can eat while there. There is a variety of ingredients to create this soup, but generally includes potatoes, beans, peas, lentils, and carrot, and mixed with sour cream and flour.
5. Somloi Galuska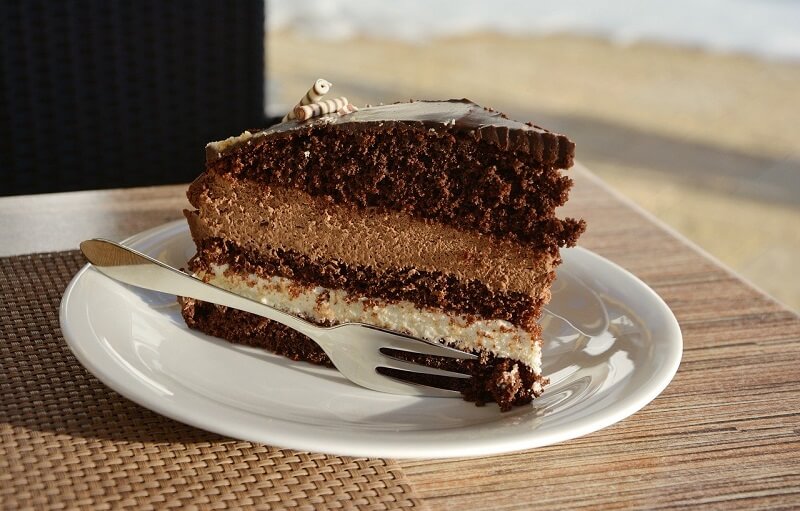 This is one of Hungary's beloved cakes, the somloi galuska, and it is absolutely worth it. It is made with sponge cake, layered with chocolate and cream, rum, walnut kernel, and whipped cream on top. It was first made in 1950, and the family who has the recipe, keeps it secret, so you will find a variation on the taste.
6. Porkolt and Paprikas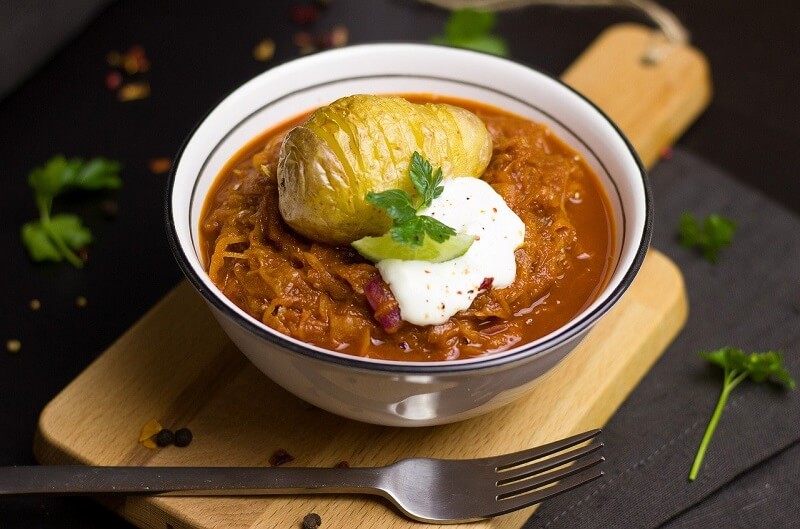 This is a typical soup recipe made with stew and paprika, an ingredient that  Hungarians love using in every savoury food. It is among the most known dishes in Hungarian cuisine. The dish is made of lamb, pork, beef, chicken or liver, cooked with onions, paprika, and other spices. It is a classic Sunday dish.
7. Dobos Tarte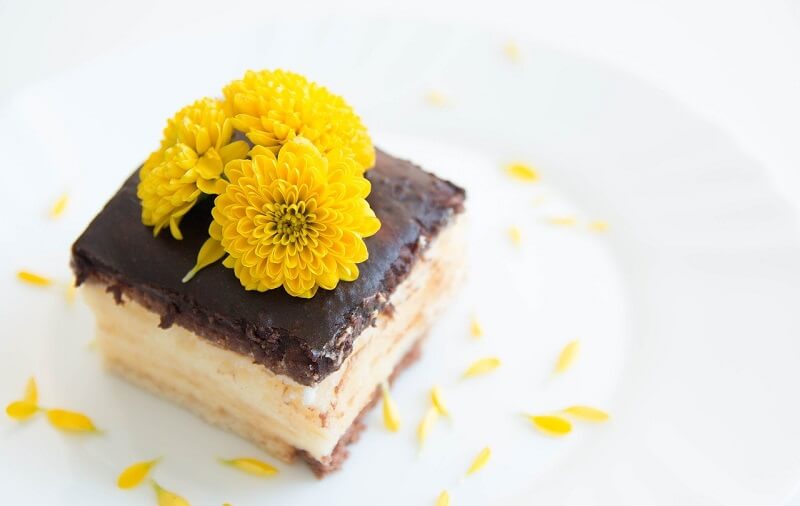 Dobos Tarte is one of the most iconic desserts in Hungary, and definitely it can be found almost everywhere. It is made of a sponge cake, layered with chocolate and buttercream, and a caramel topping. The first time it was made, the dish was innovative, as they used for the very first time buttercream, and for that was awarded as well.
8. Toltott Kaposzta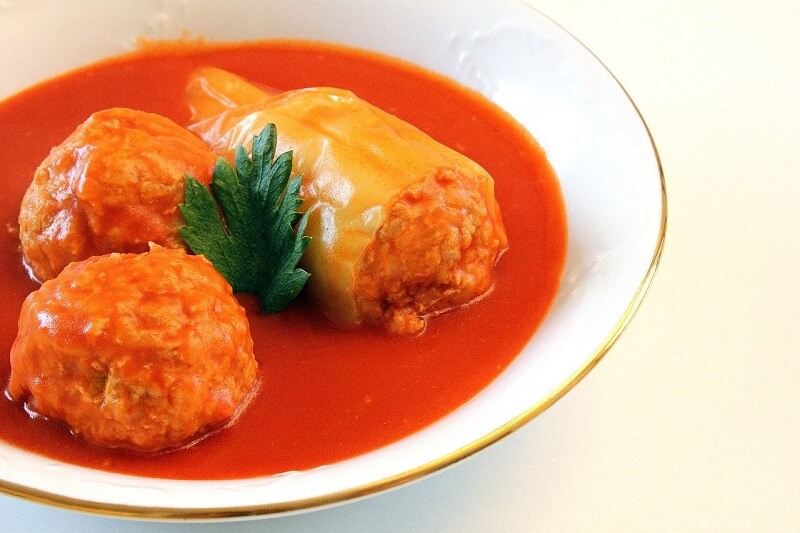 Toltott Kaposzta is stuffed cabbage, which is a traditional dish made in Central Eastern European countries. This one is made with pickled cabbage, stuffed with pork meat, rice, the famous paprika, and other spices. It is usually made in Christmas and Easter, but taverns cooked them all year round.
9. Kurtos Kalacs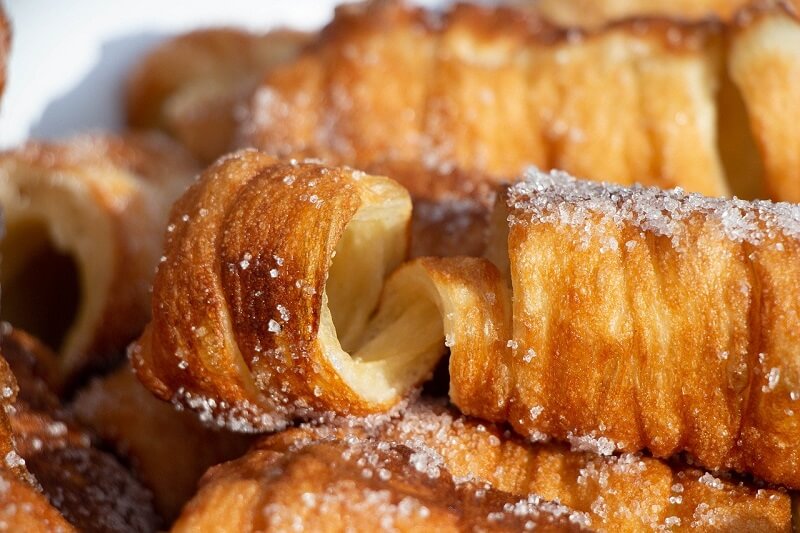 A street sweet pastry also is known as Chimney Cake is kurtos kalacs, and you can find it by the exceptional smell. A sweet yeast dough baked over charcoal and covered with sugar. The original recipe started from Transylvania, and there you can find many options of tasting it. Cinnamon, sugar, cacao, and chopped walnuts are some of the toppings for this cake.
10. Turos Csusza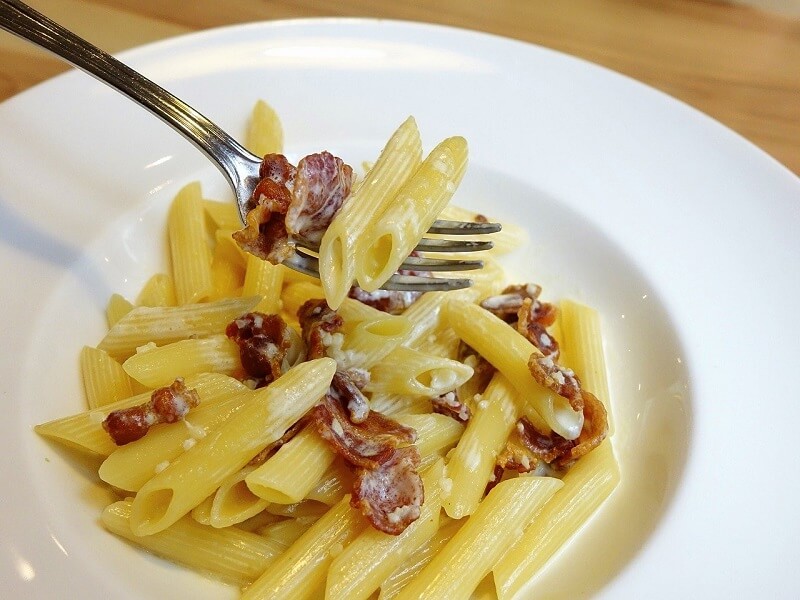 A typical Hungarian dish turos csusza might not be so alluring by the describing, but it is totally mouthwatering. It is a pasta dish with cottage cheese and crispy bacon. All ingredients are mixed in a preheated oven to create that creamy and filling taste. It is cheap and easy cooked so you will find it almost everywhere.