1. Roast Beef Stew ( Sauerbraten)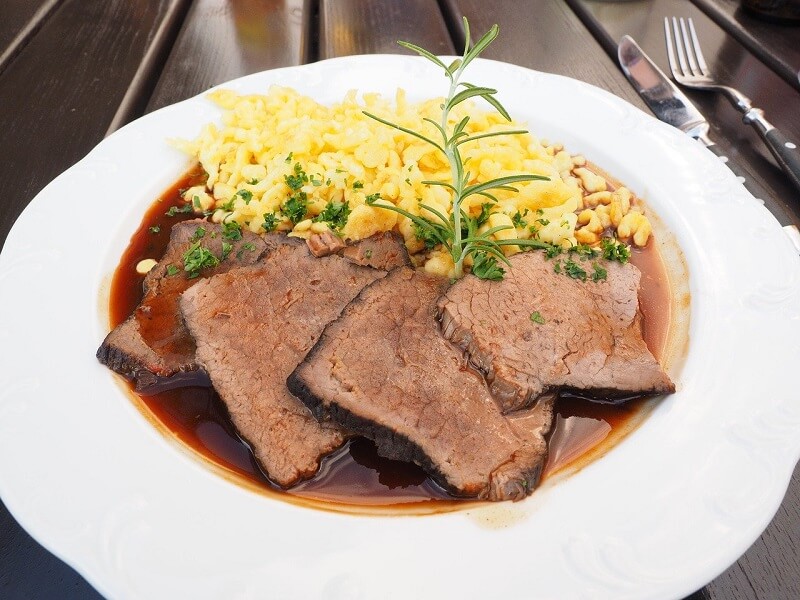 Visiting Germany and fancy tasting some of the most iconic German foods? This country definitely has a wide variety of traditional delicacies worth tasting. Generally, people think that Germany is popular for sausages and beers, but there are many more. Roast beef stew is one of the tastiest foods you can taste in Germany. It is made of tender beef marinated with a vinegar sauce and plenty of spices. The side dishes include potato dumplings and red cabbage.
2. Pork Knuckle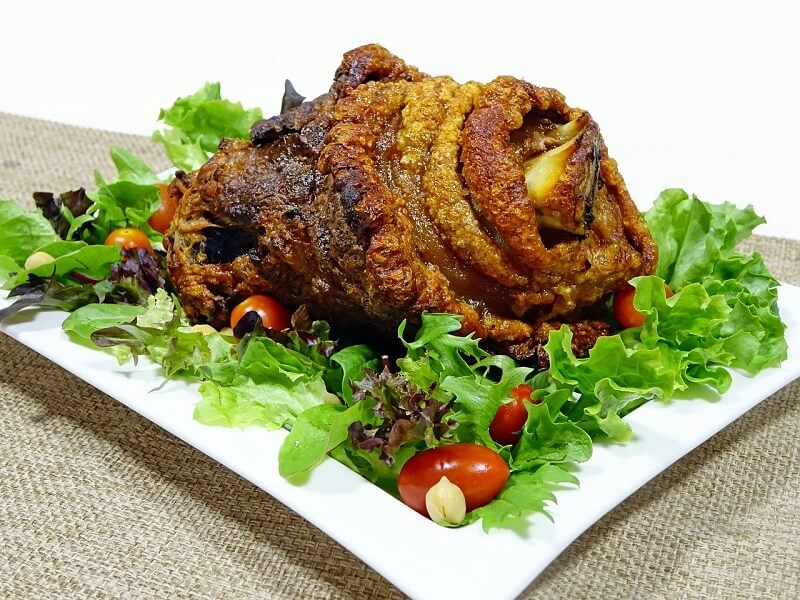 It is one of the most known German foods as typically it is cooked in many other countries as well. The pork knuckle or ham hock is a part of the meat with bone, that it is cooked at low temperatures for two to three hours depending on the size. It is served with potatoes and different styles of cabbage.
3. Beef Roll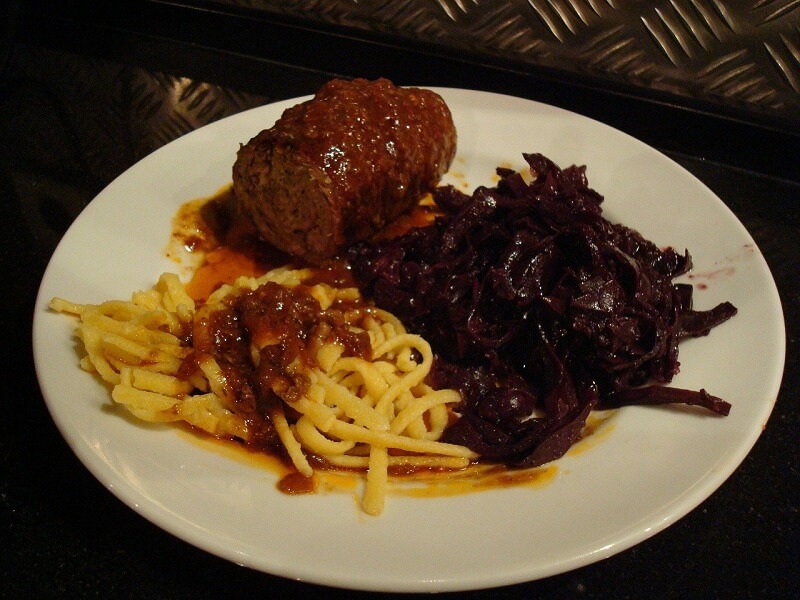 This is a traditional food in Saxony and quite tasteful which definitely worth tasting. It is made of thin beef slices covered with bacon, pickles, onions, and mustard. It is a typical dinner dish served with mashed potatoes or potato dumplings and pickled red cabbage.
4. Schnitzel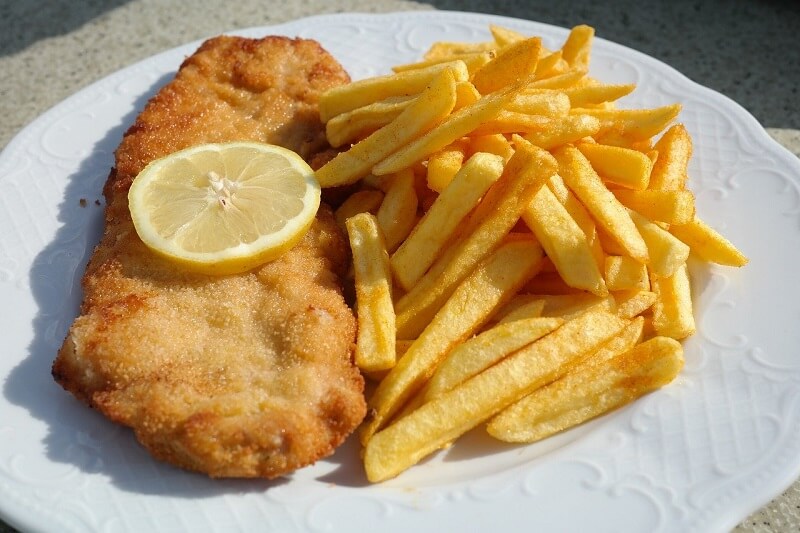 Schnitzel is an Austrian traditional dish but it is also cooked in Germany. It is a delicious dish made by a cutlet covered with breadcrumbs with cheese and ham. Absolutely tasteful. It is served with potatoes or grilled vegetables.
5. Rabbit Stew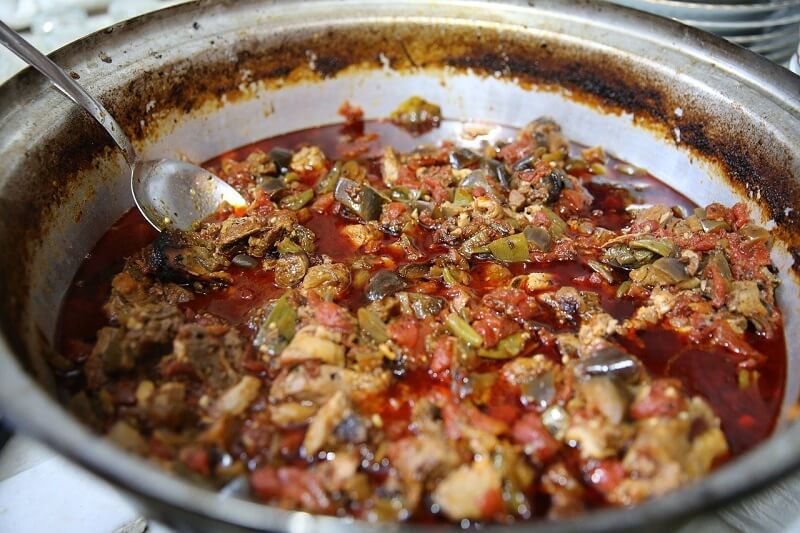 Germans absolutely love stew, so there is another dish made in the casserole. Rabbit stew is made of the smallest parts of the rabbit cooked in an extremely nice sauce for hours. The marinade is made of wine and vinegar.
6. Pretzel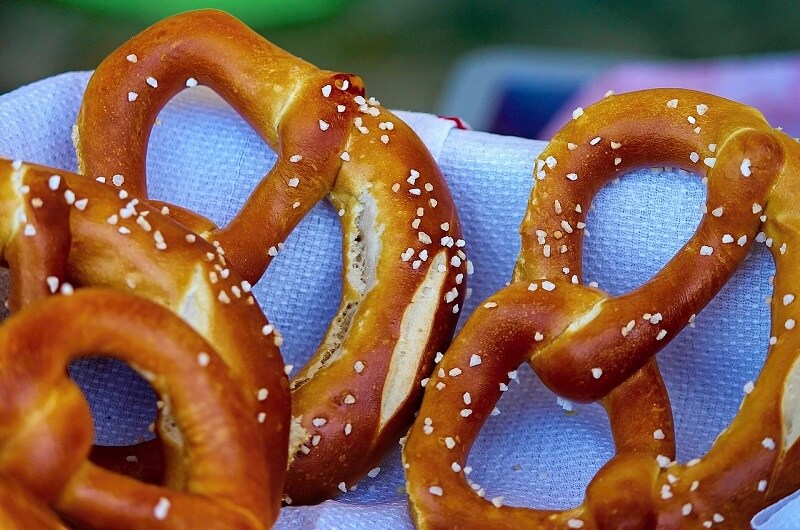 Pretzel is the most famous German bread and it is usually an ideal option for a light breakfast. It is combined with some salt on top or sesame seeds. Germans typically dip them into a mustard sauce but you can eat them on your own.
7. Bratwurst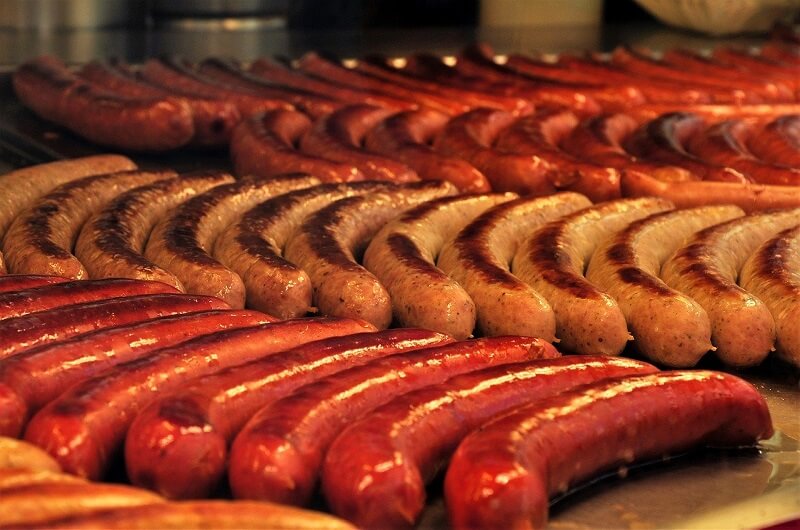 Sausages are unique in Germany as there are more than 1,500 different sausages, but the leader of sausages is the Bratwurst. You can find it everywhere in Germany as it is typical street food made by fresh pork and veal and seasoned with a variety of herbs such as nutmeg, coriander, and ginger.
8. Potato Pancake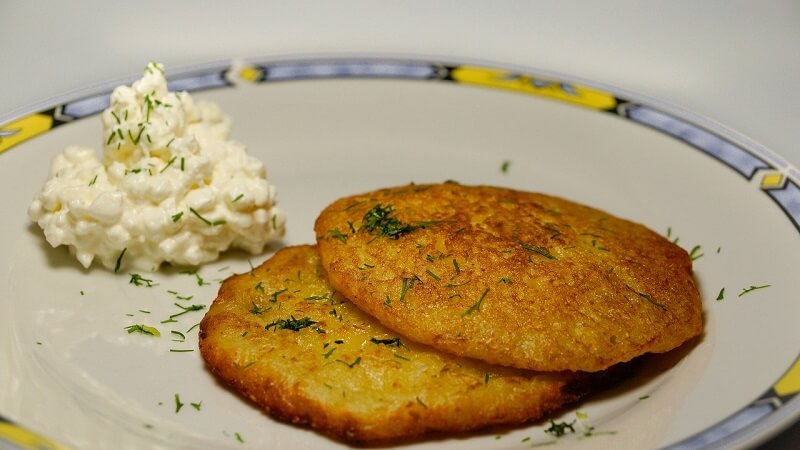 Potato pancake is a classic side dish in Germany, as they used potatoes almost in every meal. It is made of mashed potatoes or grated mixed with parsley, onions, and egg deep-fried. It is tasteful and worth tasting.
9. Fermented Cabbage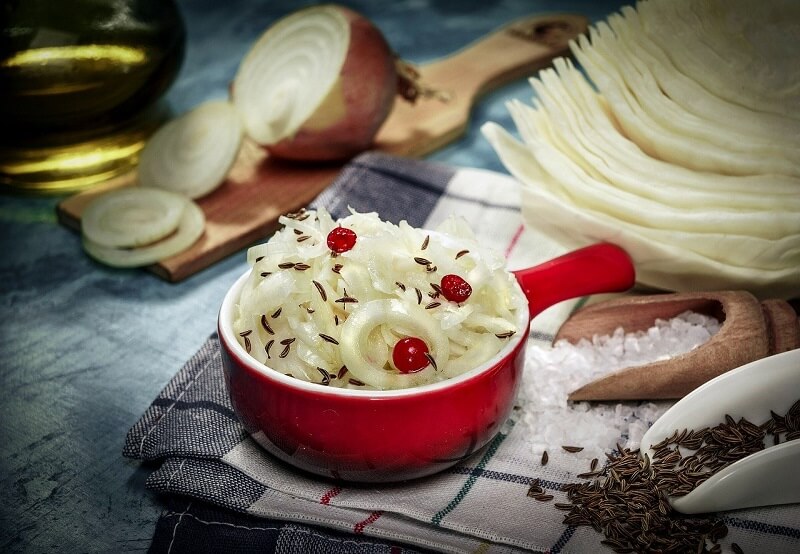 There is no German dish without fermented cabbage or sauerkraut as it is called in Germany. It is a finely cut cabbage fermented with lactic acid bacteria. It has an original sour taste and it is served along with meat and sausages.
10. Gingerbread Cookies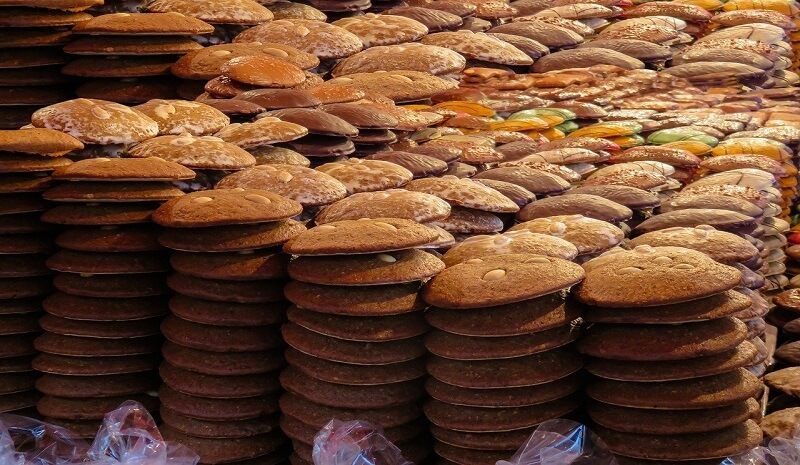 It is a distinctive Christmas sweet in Germany and it is well-known worldwide. The typical cookies are made by ginger but in Germany are covered with dark chocolate, nuts, or powder sugar. In Christmas markets, you can find plenty of them in variations.
11. Apple Cake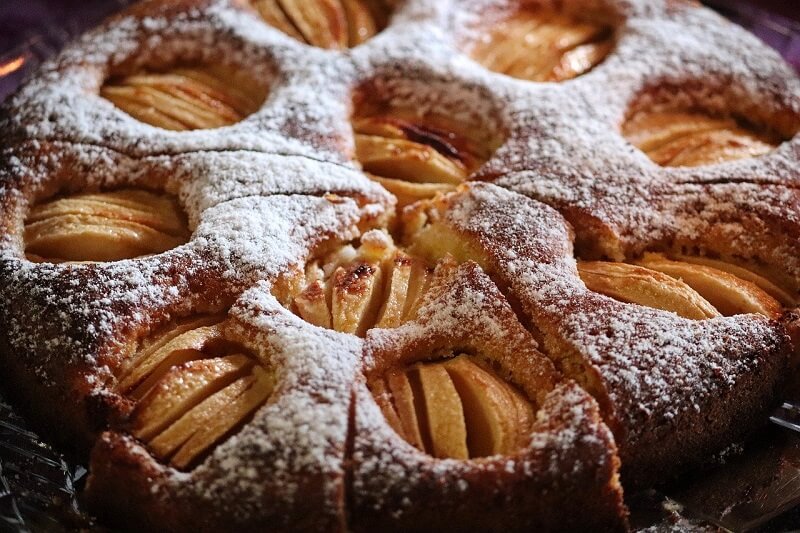 Apple cake is also one of the most typical sweets you can taste while in Germany, and it is the perfect breakfast in combination with a good cup of coffee. The apples are flavored with cinnamon, sugar, lemon juice and then baked into a puff pastry. Delicious!
12. Black Forest Cake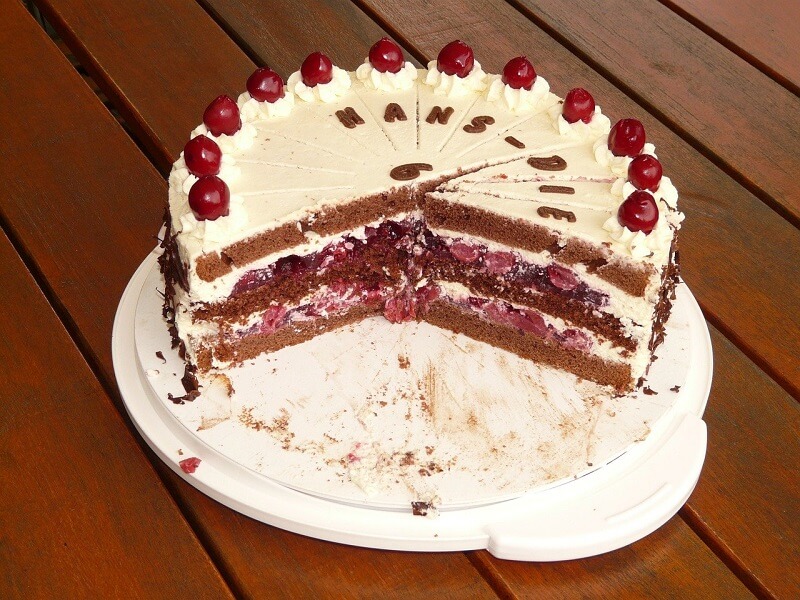 A greatly popular cake in Germany, especially during the 1980s, made for celebrations and birthdays. However, it became quite popular worldwide due to its name which comes from the mountain area called the Black Forest. It is made of chocolate cake, liquor, whipped cream, and cherries. Absolutely delicious!