Apart from being a major cruise ship port, La Palmas, a city in the northwest part of Africa, also offer excellent beaches and duty-free shipping. It's also a beautiful place to enjoy drinks and food on rooftops. Here are some of the most significant locations where you can find the very best of rooftop bars for you to enjoy your day.
La Azotea de Benito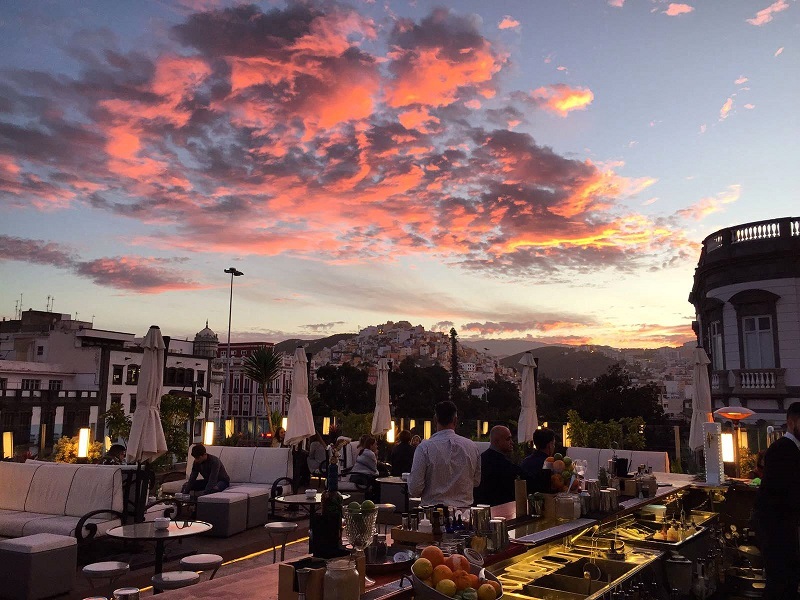 Source: Link
It doesn't get better than this for tourists and locals who want to enjoy their favorite drinks while on top of high rise buildings. La Azotea de Benito is a rooftop bar you don't want to miss. Surrounded by lovely gardens and exquisite architecture, your day is never going to be boring with all the opportunities and fun you will get here. Cocktails have been hand-crafted and prepared with pride, while the lounge and sofas happen to be the very best thing you can ever imagine. The terrace is spacious, and there is no kind of fun you want to have that you couldn't, once you find yourself in this lovely place. It's a huge place with amazing vibes that offer visitors quality food, cocktail, drinks, and music. The rooftop bar is also extensive, so it can contain plenty of people at the same time, so you wouldn't ever have any issues with not getting a chair. From the rooftop, you'll also enjoy a great view of the cathedral and Las Palmas Old town.
IBEX Hotel rooftop bar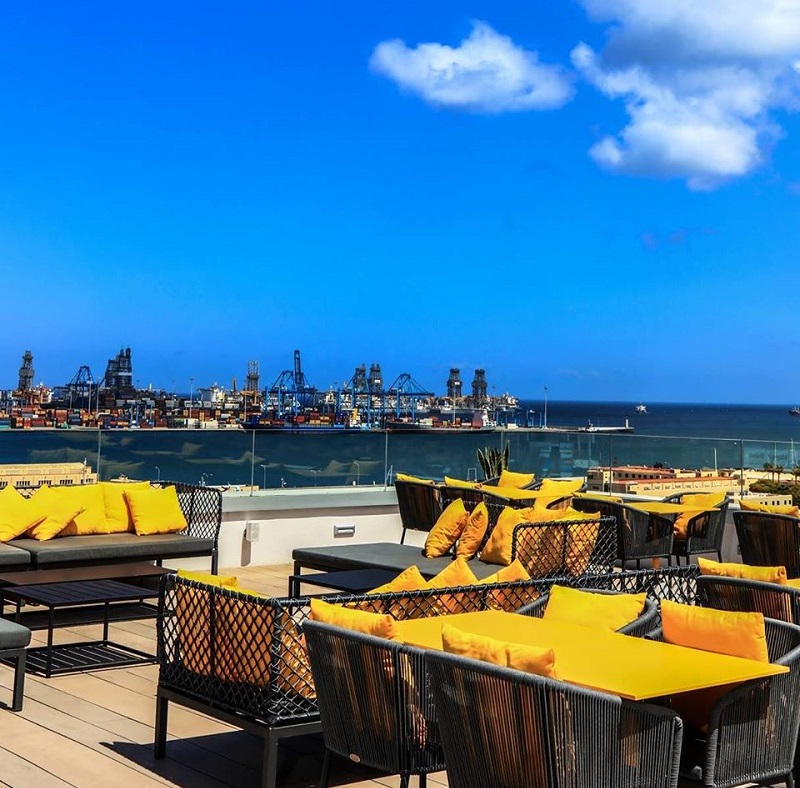 Source: Link
IBEX Hotel is one of the best accommodation destinations for many visitors coming to Las Palmas. In addition to its excellent room services, the hotel also has a rooftop bar on its 21st floor. This bar is specially designed for people who want a place to relax, enjoy their holiday and have a great time. The food here is excellent, no doubt about that. They also offer quality drinks in which you can easily choose whatever you like. At night, this place turns into a scene from a fairytale movie, as tables and chairs are adorned with beautiful lighting and decoration.
Veintiuno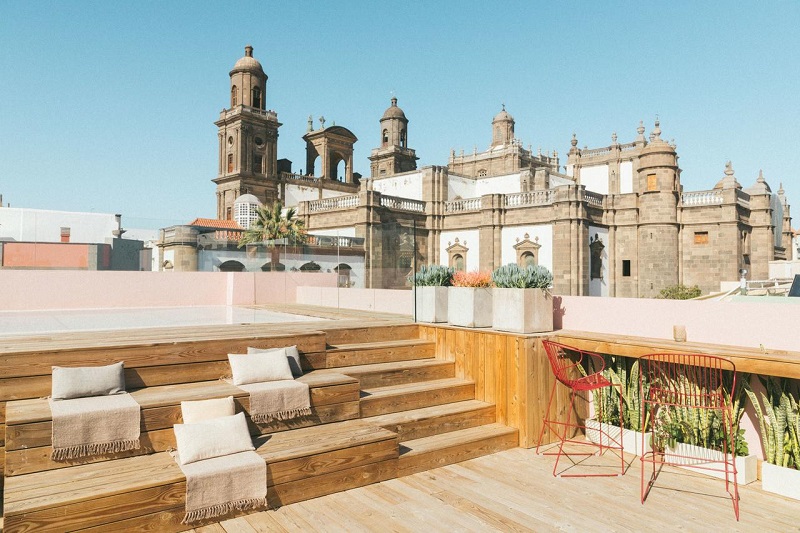 Source: Link
The main advantage of coming to this rooftop bar is that you'll be able to enjoy an excellent view of the cathedral. The lounge is well-arranged and organized with top quality chairs and tables. It also has a cabana-style bar and decoration of house plants and greenery that gives it a natural look and feel. Most tourists come here because of the quiet, incredible ambiance, lovely atmosphere, and the collection of items available on the menu for them to consume.
Velero 1906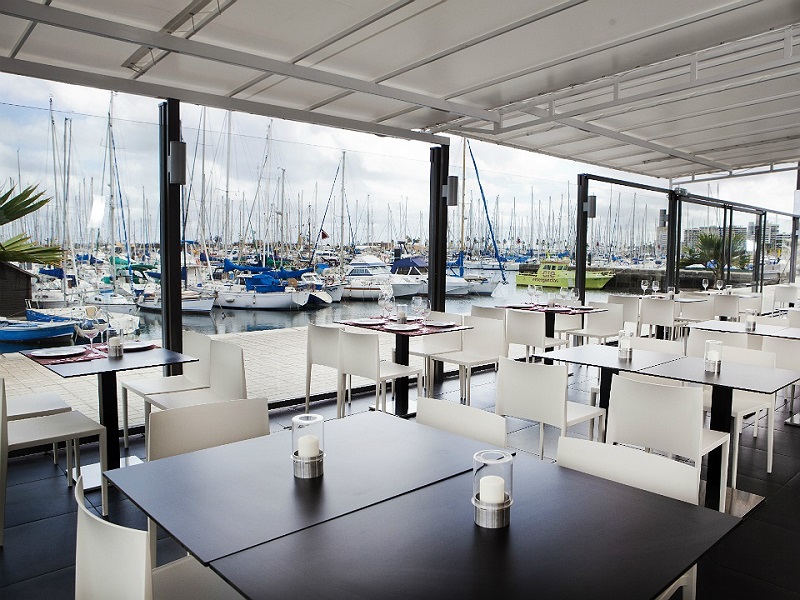 Source: Link
This marina venue rooftop bar is the best solution for anyone who wants to enjoy the best view of the city of Las Palmas. On the rooftop, you'll enjoy cocktails, drinks, meals, and views, while the restaurant downstairs serves tapas, rice, casseroles, burgers, meats, and salads. You'll also enjoy an incredible view of the sunset. One thing is sure; the venue is never crowded, so you're going to have all the fun you want without any trouble.