Has lockdown made you view your life from an entirely new perspective?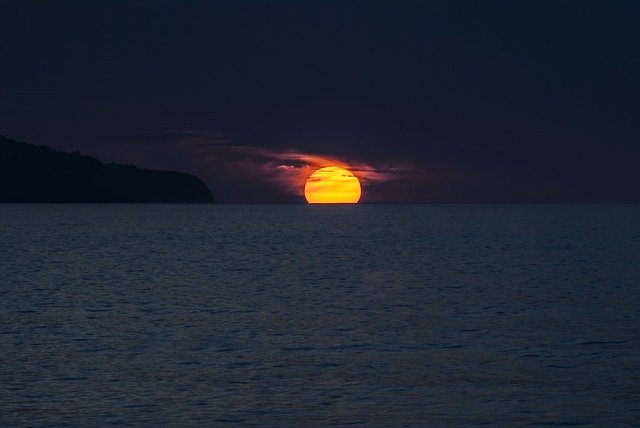 Perhaps the things that previously seemed to float your boat before are now sinking your battleship – like the 9-5 grind, office politics and the daily commute?
And if you experience wanderlust at the best of times, perhaps this pandemic has you wishing you could move somewhere special for good (or at least for an extended break)?
Your ability to pack your bags and head off into the horizon will be affected by your commitments at home, but despite some nations making immigration tougher, others are opening their doors more widely to temporary and permanent residents.
With that in mind, let's take a look at three countries that make migration easy.
Australia
How does a really long holiday Down Under in the sunshine sound? With an Australian work permit you can spend time living and working in cities like Sydney, Perth or Melbourne, or even in the rural outback, while topping up your vitamin D and earning some cash.
Several work visa categories are available, for example a temporary skills shortage visa allows an employer to sponsor a skilled suitable worker when an Aussie isn't available and a skilled nominated visa allows nominated skilled workers to settle as permanent residents.
Tip: check the Australian Government visa guidance to see which category suits you.
Barbados
If Australia doesn't sound quite exotic enough, how about spending a year on the beach in Barbados as a digital nomad?
If you're a blogger, digital marketer or anyone else who can work remotely, the so-called 'Barbados Welcome Stamp' will be open to anyone earning more than $50,000 and boost the island nation's economy as well as providing footloose and fancy-free remote workers with an idyllic new base for a year.
Tip: find out more about the Barbados Welcome Stamp in this article from news outlet NBC.
Portugal
With a warm climate, beautiful beaches and an amazing Atlantic coast, Portugal is a prime pick for a perfect place to live and work.
And once you gain Portuguese citizenship, you automatically have all of the privileges of EU citizenship, which is a delightful double-whammy.
The Portuguese Golden Visa is a citizenship by investment scheme wherein non-EU investors in properties valued from 280,000 Euros upwards can secure a Portuguese passport in a few short years, with the only requirement being spending a few days in the country during each year of the qualification process.
Tip: learn more about the Golden Visa scheme from real estate firm Property Lisbon.
Whether you plump for Portugal, Australia or Barbados, subject to certain requirements these awesome nations make it much easier for you to spend time in their shores living, working and absorbing their fascinating cultures – all of which sounds pretty sweet right about now!
So ends our list, but please share your own dream destination in the comments section.