Dallas Green House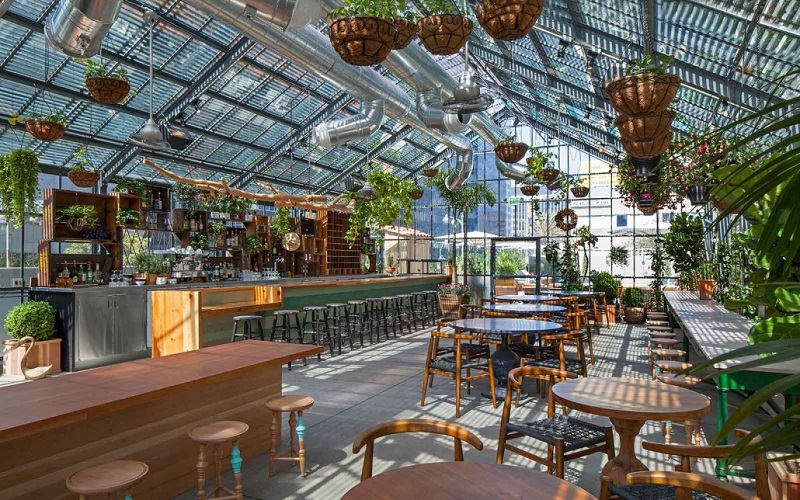 Source: Link
Dallas Texas is one of the most fun places to be in the United States. One of the things that make this place a great destination to enjoy is their rooftop bars. The bars are sleek, modern, stylish, and offer a great opportunity for anyone who wants to enjoy the spirit and soul of Dallas. Three dining areas and a casual rooftop make this place a wonderful destination for locals and visitors. They also have a causal rooftop patio where anyone can go to, make friends, relax, and enjoy themselves. Try out some of their appetizers collections like nachos, fried 'shrooms, and so on. You can also get drinks like Deep Ellum Lemonade or order for delicious meals like tacos, gyro, and fried chicken strips. Click the next ARROW to see the next photo!
The Quarter Bar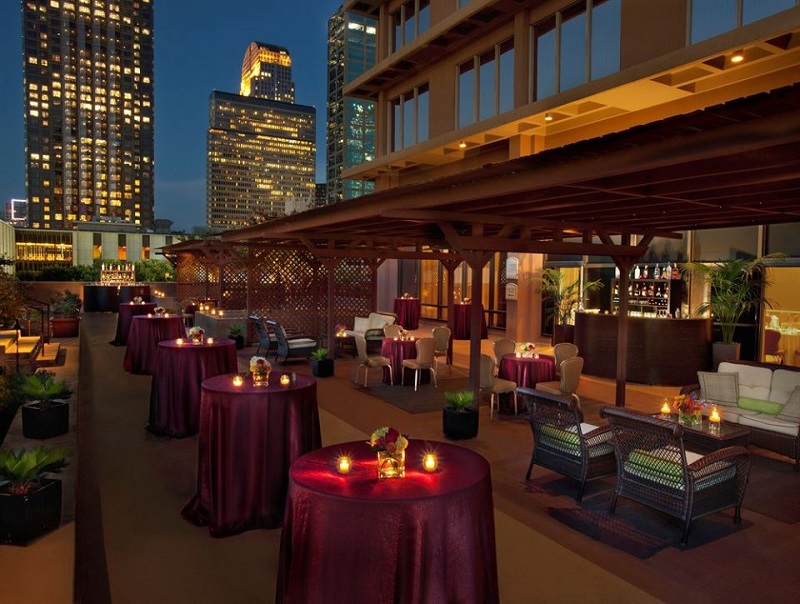 Source: Link
For anyone who wants to come and enjoy themselves in Dallas, they need to find places like the quarter bar. If you want to get a great view of the skyline, you need to get for yourself a seat near the railing. The quarter bar offers meals like lunch, dinner, and a late-night menu. You can also order for beer, wine, and all sorts of cocktails. Click the next ARROW to see the next photo!
Soda bar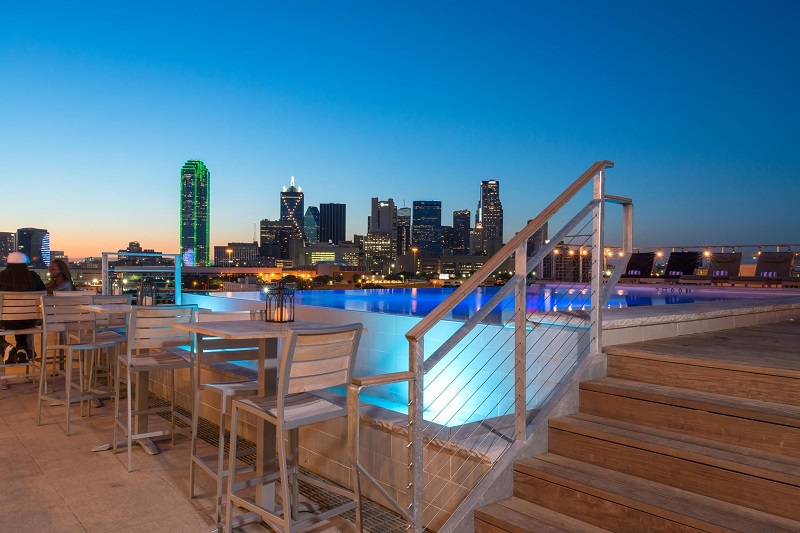 Source: Link
At the top of the NYLO Hotel lies this amazing place where you would find the comfort and relaxation you need. Soda bar offers a sleek bar, poolside cabanas, and stylishly finished patios that will help make your backrest in complete comfort and happiness. The scenery is amazing too. Just sit down, relax, and enjoy your drink while you have a nice view of the entire city. Click the next ARROW to see the next photo!
Nora Rooftop Bar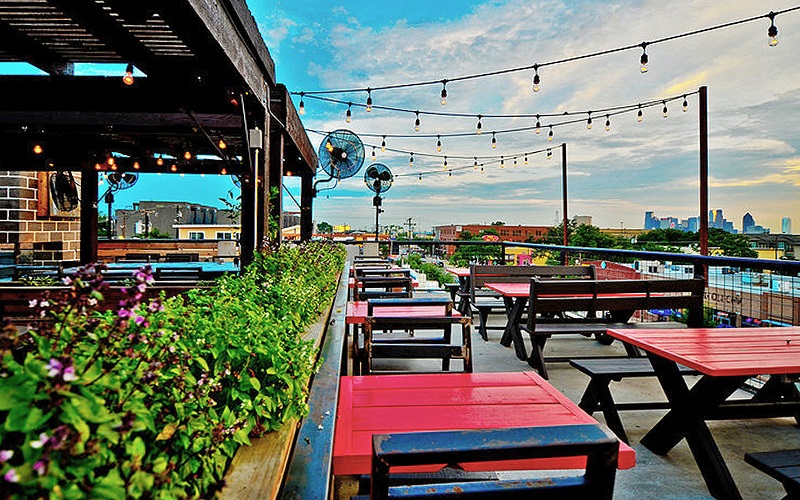 Source: Link
This afghan restaurant located on the second floor of a building in Lower Greenville is all you need for a wonderful time. It offers so many features and benefits including a replace, benches, comfortable couches, and a view of the city of Dallas. What sets Nora apart is the food on their menu list, which includes a list of Afghan cuisine you should consider having for a difference. It's a great place to hang out with friends and there is always music playing by a very creative DJ. Click the next ARROW to see the next photo!
Wit's End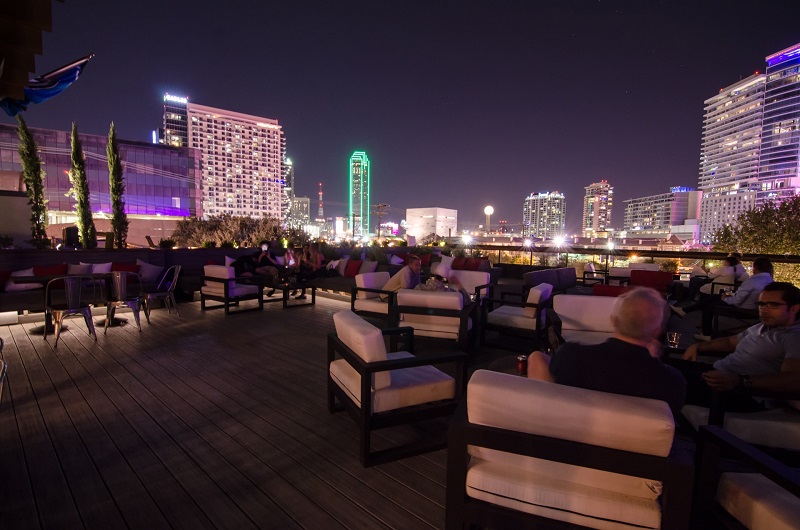 Source: Link
At Wit's End, you can never get it wrong. The people who put this place together intended it for proper enjoyment and satisfaction for everyone who comes here. From the rooftop, you'll be able to see the best of Dallas skyline and Elm Street below. This vibrant and fun atmosphere is worthy of spending a few minutes for you to enjoy a selection of the best-crafted beers, nice cocktails, and whiskey. Click the next ARROW to see the next photo!
32 Degrees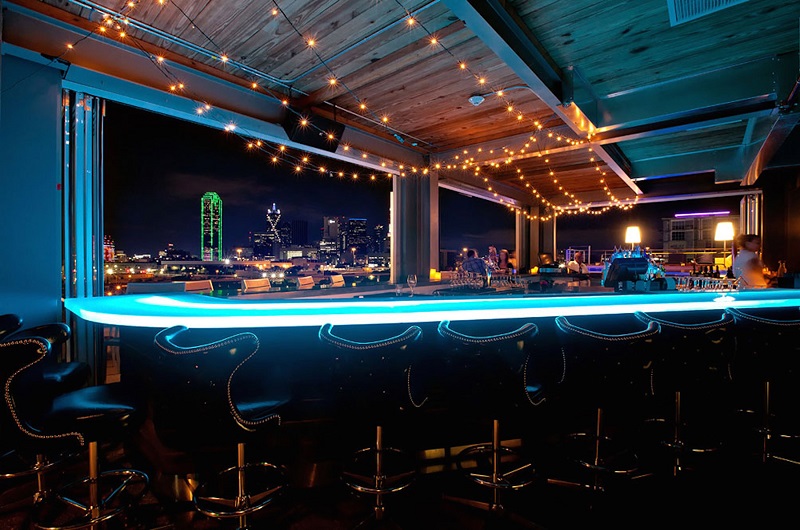 Source: Link
People who prefer to visit the northern part of the Metroplex also have fun rooftop bar options. Try out 32 degrees located on the rooftop of Urban Crust pizzeria in Plano. An interesting fact about this rooftop is that it is named for the temperature at which they pour their draft beer. Texas can be hot so, if you're shopping for a bar where you'll get cold drinks with liquor served at an arctic 5 degrees below zero, you should come here straight.