1. Villa Borghese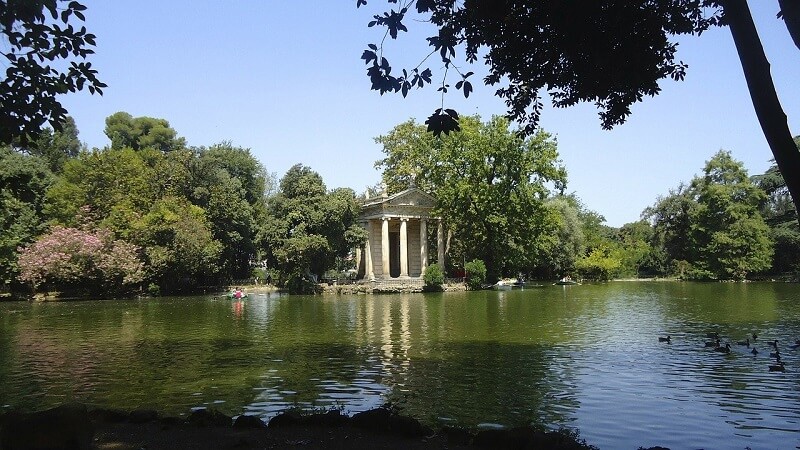 Rome has some of the best walks to go, as the Eternal city is popular for its historical sightseeings and the amazing walking routes. It is widely known that all roads lead to Rome, so you can easily stroll around this beautiful city. The historic center is walkable to a large extend, so you can make the most of it and feel like an Italian. Villa Borghese is the biggest and most known public park in Rome, so you can find easy directions to follow. Additionally, the circuit of the park area ends to the famous gallery, the homonymous Villa Borghese, which definitely worth visiting.
Distance: 1,6 km
2. Spanish Steps to Trevi Fountain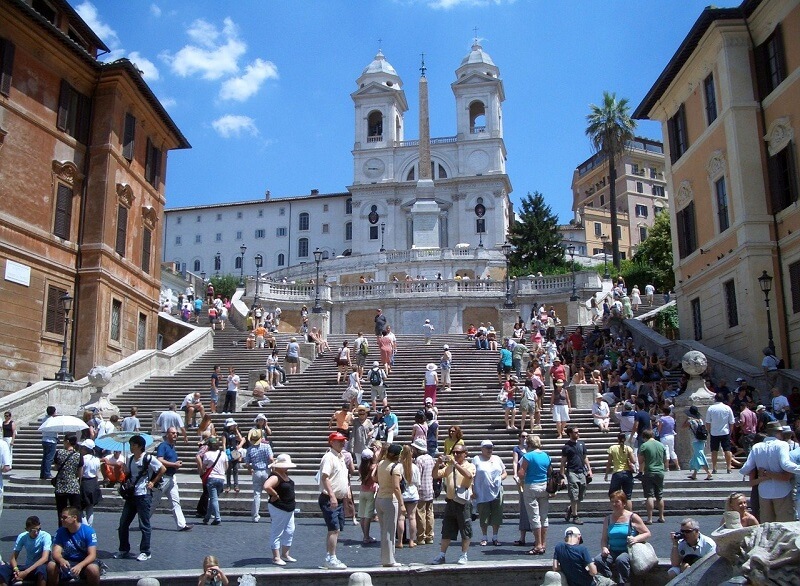 Rome, as mentioned before, is quite accessible on foot, so the best thing you can do is walking. All the main sightseeings in Rome are in close distance, so you can have many short walks. One of the most known walking routes is the one that connects the Spanish Steps to Trevi Fountain. It is a short walk, which has plenty of stunning buildings and squares to see before heading to the fountain.
Distance: 1 km
3. The Pantheon to Trastevere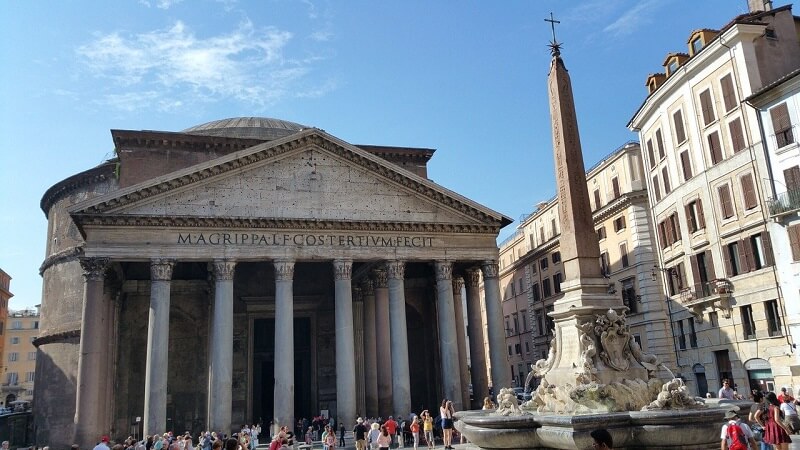 One of the most beautiful and vibrant walking routes especially during the evening is this one, which starts from Pantheon to Trastevere. The Pantheon is a historical temple in a beautiful square, where you can sit by the fountain, and Trastevere is the most known neighbourhood in Rome. Besides, both sites have some exceptional restaurants and shops where you can shop local.
Distance: 2 km
4. The Appian Way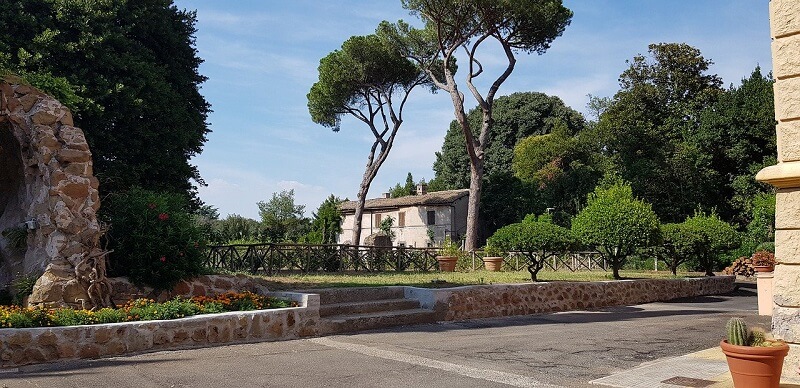 The Appian Way is the oldest road in Italy, since Roman Times, and links Rome to Brindisi. It goes without saying that you can't walk a 320 km distance, but you can walk the circuit of Rome which is quite accessible. The area has an archaeological park and beautiful natural landscapes, so there is no better way to explore the Eternal City. An absolutely iconic place to visit.
Distance: 6 km