Meta: Are you planning a trip to Thailand and wondering how much money you'll need while there? Read here to learn about how much to budget for your Thai vacation.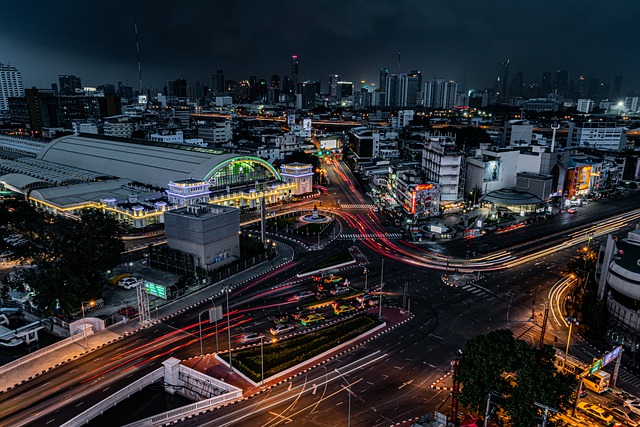 How Much Should I Budget for a Trip to Thailand?
Thailand is one of the most popular tourist destinations in Southeast Asia. The vibrant culture, mix of urban and natural places to explore, and fiery cuisine combine to form what many consider a perfect vacation spot.
The region attracts a variety of travelers, many of whom stuff their lives into a travel pack and spend weeks or even months meandering through the tropical country, soaking in the culture.
While it can be romantic to imagine yourself hitting the road in a foreign country with no plans and nowhere specific to be, that type of travel may not appeal to everyone. Many factors go into how much money you will need for a holiday. Chief among them is how long you will be in Thailand.
Before considering things like budgeting for your trip, you will need to acquire a visa to ensure smooth and secure passage across the Thai border. Passport holders from numerous countries are not required to apply for a visa to Thailand.
However, citizens of several countries, including India and China, the two most populous nations on Earth, must receive a visa before arrival. Fortunately, there is an easy option. Thai travel authorities have updated their visa distribution system to be virtual, fast, and simple, especially if you are transiting through the country.
Read more about Thailand's transit visa categories and about how much you should expect to spend while there.
How to Acquire a Thai Transit Visa
Not every country asks that passengers transiting through their territory or staying for a short period ask that they receive permission to do so. However, in the interest of safety and transparency, Thailand does. Fortunately, the Thai travel authorities who designed the transit visa did so with simplicity in mind, aiming to make a process that leaves all parties satisfied.
First and foremost is understanding whether or not you are even required to get a Thai transit visa. There are myriad factors that determine your eligibility. These include where your passport comes from, which airline you are flying with, and which airport in Thailand you are entering.
Remember that if you are in a Thai airport for fewer than 12 hours, you do not need to solicit a Thai transit visa. Stays of more than half a day may require you to fill out an application.
Thai transit visas allow travelers to stay in the country for up to thirty days, making it a more flexible and welcoming option for tourists who wish to visit Thailand for up to one month.
Visitors who need a transit visa will be required to digitally submit copies of their passport information page, a recent color passport-sized photograph, and a valid email address (Thai officials will send your approved eVisa to your inbox).
Travelers to Thailand will also need to provide proof of onward travel, proof of sufficient funds, proof of hotel reservation, and pay a non-refundable application processing fee, which will be paid via credit or debit card.
As the application fee will not be returned to you in the event of a rejected application, be sure that you have double-checked your information before pressing send. That way, you can save your money for being in Thailand when it counts.
So, how much money do you need for a trip to Thailand?
Budgeting for Thailand: How Much Money to Bring?
Budgets are personal. Some people can enjoy luxurious vacations anywhere in the world. Others must count every penny. Depending on where you are in that range, the answer to how you should budget for Thailand will differ.
A great place to start is with the Thai government itself. Thai travel authorities demand that individual travelers show proof of funds of at least 10,000 baht. If that seems like an astronomical figure, do not worry, the conversion rate is roughly 300 USD.
This number is by no means a recommendation, especially because it does not consider how long you may be in Thailand. While accommodation ranges from just a few dollars up to hundreds per night, a happy medium can easily touch thirty or forty dollars per night. That does not include food, transportation, activities, nightlife, or shopping.
The best advice is to be realistic about what type of vacation you wish to enjoy. Once you have decided how long you will stay in Thailand, you can formulate a reasonable guess for how big of a budget you will need.
Outside of Bangkok, Where Should You Go?
Bangkok is a stunning, sprawling metropolis with plenty to see and do. After exploring the urban jungle, many people wish to get out into nature and see the rest of the country.
Wandering to Chiang Mai or Phuket are popular options for visitors to Thailand. There, you can hit the beach, make your way to remote islands, experience urban life outside the capital, and much more.