Travel has been firmly placed back on the agenda and many of us are making plans and booking flights in a bid to tick off our dream destinations.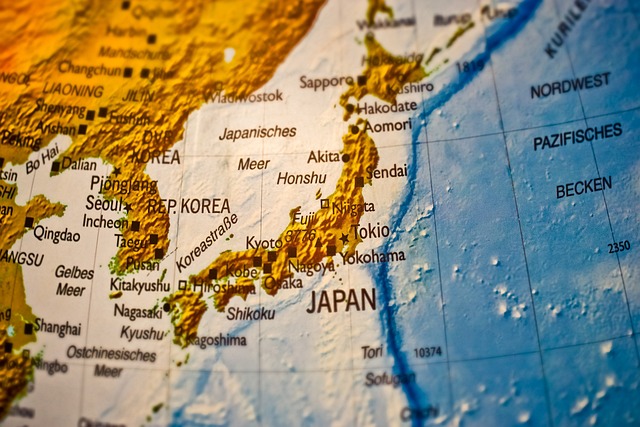 Solo travellers are among those planning their big escape. If you're planning on joining the many holidaymakers who are taking a trip alone this year and you have your sights set on Asia, check out our guide to help you plan your trip.
The popularity of solo travel
Although the number of those jetting off in 2022 wasn't at pre-pandemic levels, there were plenty of people who did board a plane for the first time in a couple of years. In 2023, it seems like many of us are digging out our passports and booking that big trip out of the UK.
While many people enjoy holidaying with family and friends, there are also plenty who love nothing more than travelling alone. A 2022 survey revealed that online searches for the term 'solo travel' increased by 267% between December 2020 and April 2022, indicating that there's a real interest in this type of holiday.
Asia is a truly captivating corner of the globe that's perfect for those seeking to explore other countries and cultures on their own. To help you choose where on this wonderful continent to visit, we look at where to go on your solo holidays as a first-timer.
Vietnam
Vietnam is one of the most well-known travel destinations in Southeast Asia for so many reasons. From its beautiful beaches, filled with powdery white sand lapped by crystal clear waters, to its eye-catching Buddhist pagodas, this is a country that's a rich tapestry of old traditions and modern living.
Solo travellers can get a lot on a shoestring budget here, thanks to it being one of the more affordable destinations in this corner of Asia. It's also relatively safe and has an easy travel network, making getting around smooth and hassle-free.
Sri Lanka
Like Vietnam, Sri Lanka is also an affordable destination. While this is a great reason to visit, it's more likely the Paradise Island moniker that will draw you to this captivating country – and it lives up to its nickname. Filled with pristine beaches, intricate caves and unforgettable wildlife – there are 5,000 wild elephants here – there is so much to discover.
For those travelling on their own, there are plenty of plus points. It's a relatively small island, making it easy to familiarise yourself with the different areas. Also, it's a hotspot for travellers, so you're sure to meet fellow visitors to the country. And, perhaps most importantly, it's safe.
Japan
If you're budgeting for a more expensive trip, Japan is more expensive compared to some of the more well-worn destinations for travellers. However, it's worth every penny. From the buzz of Tokyo to the truly magical Kyoto, this is a country where ancient traditions and modern life work together in harmony.
Solo travellers are right at home here. Dining alone is an everyday experience, getting around is easy thanks to an impressive transport system, and the country is very safe.