Although for many it is unknown, traveling to Kazakhstan is a unique experience in a country with around 18 million inhabitants. I tell you from the outset that traveling to Kazakhstan is living with a large number of ethnic groups, although the majority of the population is Muslim. Its geography is diverse, which opens the way to spectacular landscapes in its 2.7 million square kilometers.
This country is the place of origin of the Siberian unicorn, which they say lived about 29 thousand years ago. It is also the heart of the famous Silk Road, where the air of bygone eras still remains.
And so that you do not miss anything of this Asian country, we leave you 5 places to visit when you choose to travel to Kazakhstan in your travel destination.
Astaná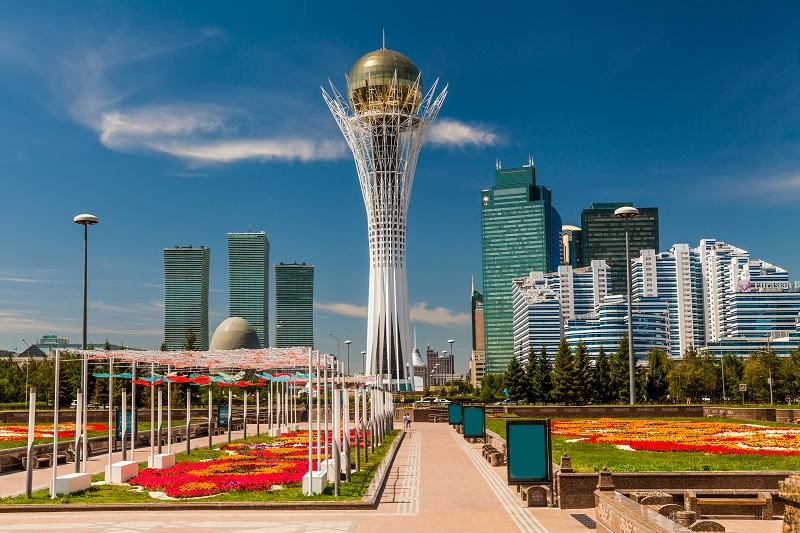 Travelers see Astana as a futuristic city, surrounded by semi-desert geography. It has monuments that stand out at different points. One of them is the Bayterek Tower, which has a height of 97 meters and has a glass dome at the top. It symbolizes the independence of the country. There are also eye-catching shopping centers, such as Khan Shatyr which reaches a height of 150 meters. Now we take a tour of the Nur Alem which is considered the largest spherical building in the world and which was built within the framework of the Expo that took place in 2017. Finally, we leave you this pyramid-shaped structure, which is a cultural center that bears the name of Palace of Peace and Reconciliation. Recommended for traveling to Kazakhstan.
Charyn Canyon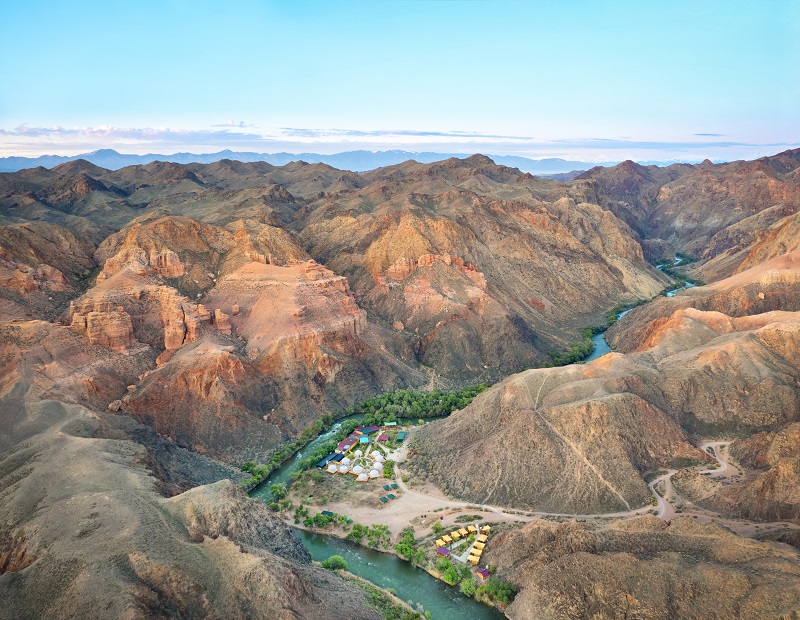 It is located in the middle of the Ketmen and Ulken-Bogut mountains, very close to the border with China. It reaches a length of 90 kilometers on the Charyn River. Its depth is around 300 meters. There are segments that attract the curious and the studious with special interest. Such is the case of a ravine known as the Valley of the Castles, which has various rock formations that visually emulate these constructions. Due to its impressive formula, it is one of the favorite spaces to which tourism agencies take visitors. To find it easier, you should know that it is located in the Charyn National Park, about 100 kilometers east of Almaty. It is advisable not to go in the summer season due to the inclement heat in the area. You will not be able to forget it when traveling to Kazakhstan.
Aksu-Zhabagly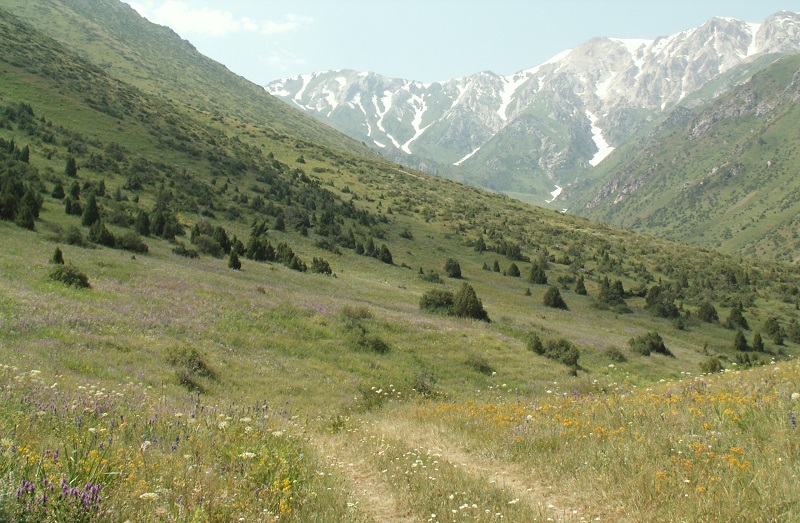 In this part of the country there is a nature reserve, which is the oldest in this area of ​​the Asian continent. It owes its name to a huge river that is in the area and covers a territory of more than 1,300 kilometers. It is the habitat of a few mammals that are in danger of extinction, among them we can name the Himalayan brown bear or the snow leopard. You can fully contemplate the Tian Shan Mountains as well as glaciers and rivers where a large number of animal species roam. Several hiking trails have been demarcated in the place, but it is always an essential requirement to do it with the help of a guide. They recommend making the trip in the spring time, to enjoy good temperatures.
Almaty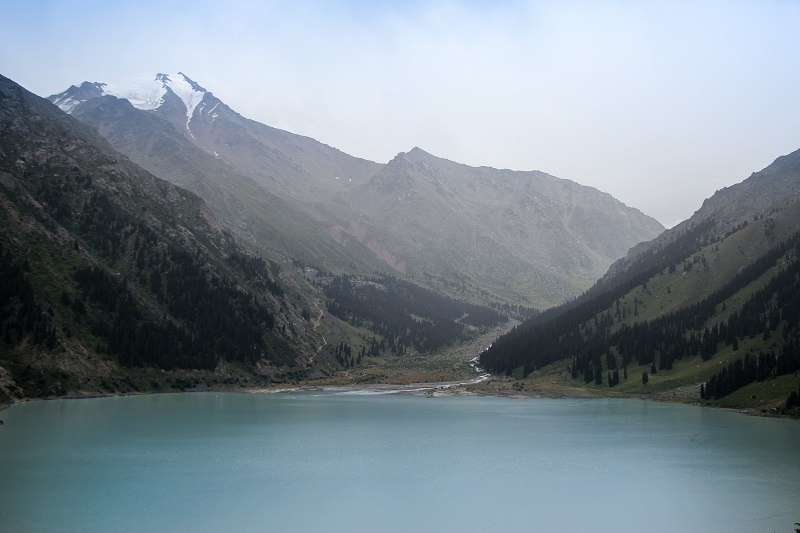 It was for many years the capital of Kazakhstan and has a fairly broad economic, political, scientific and cultural movement. You will see many squares and parks that have fountains that adorn it. One of the things that stands out is the Central Mosque that has a capacity for 7 thousand believers at a time and from the construction elements it stands out that it was used in the same white marble. Another point is the Central Museum that houses about 300 thousand exhibits and to have a panoramic view you have to go to the Kok-Tube hill which is 1,130 meters above sea level. Indispensable when traveling to Kazakhstan.
Lake Kaindy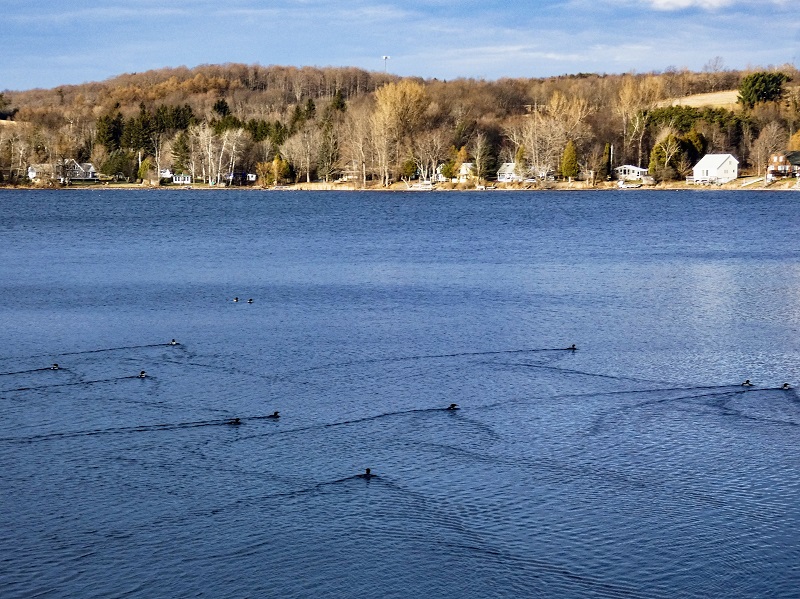 This lake is known as an underwater forest, due to the trees that sprout from within the water. Its extension is around half a kilometer and in some places it reaches a depth of 30 meters. Its formation was after an earthquake in the year 1911 and then the landslides finished shaping it. It is a favorite place for lovers of wild nature who occasionally take the opportunity to get into its waters and get to know this natural wonder up close. Its waters are crystal clear and access is not allowed in winter. To enter you must cancel an entry.