Los Angeles is one of the most popular tourist attractions getting more than 51 million visitors per year. But what makes Los Angeles so special? Well, there are several reasons why it is on people's must-visit destination list.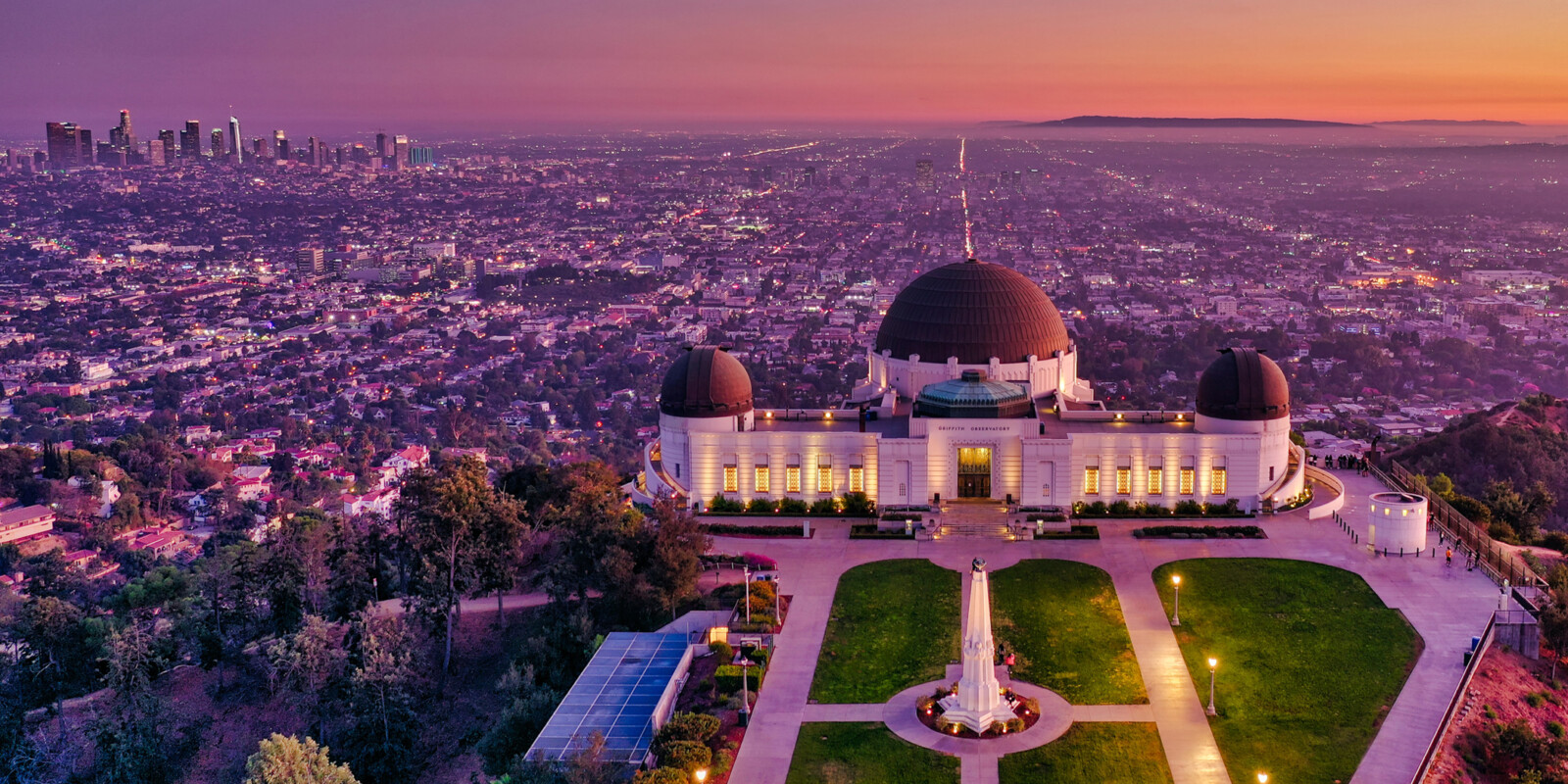 First of all, LA has the perfect weather throughout the year. Most of the days are sunny and warm with a gentle ocean breeze in the summer just to cool you off. Secondly, LA is the entertainment capital of the world, where you can find many unusual activities, movie studios, outdoor activities, and exciting nightlife.
Last but not least, LA has a well-developed transportation network from advanced airports to accessible and affordable public transport, making the job much easier for travelers.
Since Los Angles is one of the versatile cities in terms of entertainment, here are some of the best things to do on your next visit.
Visit Griffith Observatory and Griffith Park
If you like to go on a casual nature observation trip, then Griffith Observatory should be on the top of your list. Sitting on the south side of Mount Hollywood, the place provides breathtaking views of the surrounding area.
However, this is not just a pretty photo visit that will be the highlight of your social media albums. The Griffith Observatory also hosts many exhibitions and features a state-of-the-art planetarium.
Visit the Academy Museum
For someone who loves watching movies, then going to the birthplace of the movie industry cannot go without the visit of the home for the history of moviemaking. This museum holds a collection of over 13 million objects, and its size makes it perfect for spending most of your day looking at historic pieces from movies.
It is a great place where movie lovers get to hang out and look at some of the museum's exhibitions from Bruce Lee, to other important events and art like Racism and Black Lives Matter.
Visit The SoFi Stadium (Super Bowl 2022)
Most sports enthusiasts will be delighted to hear that the next Super Bowl will take place in SoFi Stadium in Hollywood Park, LA. The biggest event in sports that attract millions of people is the perfect opportunity for sports fans to visit LA and experience some sporting magic that the city has to offer.
Apart from watching the best teams from the NFL perform, the Super Bowl will be packed with other entertaining performances that will make it the best event of 2022. You can bet before and during the event too, check here TwinSpires Super Bowl betting guide to keep yourself informed.
Did you see who will perform on the halftime show? The Super Bowl halftime show will be packed with hip-hop stars like Dr. Dre, Eminem, Snoop Dogg, Kendrick Lamar, and Mary J. Blige.  It will be epic to see all of this talent on the same stage.
The Super Bowl is scheduled for February 13th, so if you plan to visit LA at that time, you should consider buying some tickets for this incredible event.
Visit The Getty Center
With LA being one of the most versatile cities when it comes to entertainment, it is time to pick a popular tourist attraction for all art lovers. The Getty Center not only holds some of the finest works of art in the world, but it is also the most impressive architectural achievement in the United States.
Its circular concrete-and-steel structure was designed by renowned architect Richard Meier, and it holds some incredible art from various ages and nations.
Go to Venice Beach
If you are up for some sun time, then choosing the perfect beach will make your day a lot better. Venice beach is developed in the 20th century and is modeled with canals to replicate its namesake city in Italy. However, the experiment didn't live up to its Italian inspiration, as people started infusing some Californian magic.
Nowadays, the beach holds many pizzerias and canal-side mansions with some expensive boutiques and restaurants. It is a truly luxurious place with perfectly soft sand where you can enjoy some sun and take inspiration from all the wealth surrounding you.