Iconic houses with blue roofs, incredible views and delicious food await you on a tour of the famous Greek islands. With 363 to choose from, you're sure to find the perfect adventure in this land of crystal clear waters and stunning natural beauty.
The country has several important island groups for exploration, including the Cyclades, the Sporades, the Argo-Saronic, the Dodecanese, and the Northeast Aegean.
Santorini is the most evocative island of the Greek islands due to its impressive volcanic landscape and its cliff-hanging villages with impressive views of the sea. Famous Greek island beach vacation destinations include Mykonos and Corfu. The ancient islands of Crete and Rhodes boast fascinating cultural attractions, while idyllic Naxos and Samos are blessed with natural wonders.
The Popular Greek islands
Each group of Greek islands has its own unique history, traditions, culture, and idiosyncratic geography.
The spectacular landscape of the island of Santorini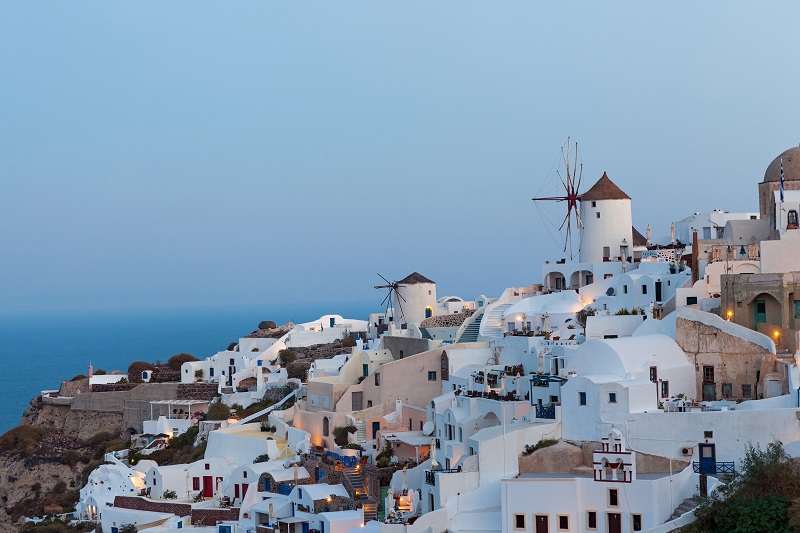 The song of the mythological sirens seems to whisper in the ears of visitors as they sail towards Santorini. Rising above deep blue seas, this spectacular island has a surreal beauty and charm.
The peak of a huge volcano, the spectacular dark volcanic rock slopes of the island plunge into the enormous caldera (the largest in the world), where the sea is so calm that it appears to be a gigantic lake. Some scholars believe that this is the legendary island of Atlantis, because it was formed by a sudden volcanic eruption about 4,000 years ago.
The most exciting way to get to Santorini is by boat and then by donkey (or bus) up the steep winding road to the capital city of Fira (Thera). Although its modern center is nothing special, the historic part of Fira perched on top of the cliffs is unforgettable.
Whitewashed houses cling to the steep slopes and many hotels, restaurants and cafes have terraces with panoramic views. The Museum of Prehistoric Thera exhibits artifacts discovered at Akrotiri, an archaeological site known as the "Greek Pompeii" because the ruins were hidden under volcanic ash for several centuries.
The most iconic of Santorini's top attractions is the town of Oia, located along the rim of the volcano's basin. Almost every corner of Oia looks like an image from a postcard or a painting of the Greek islands. Humble bright white cubical houses cluster on the slopes of hills above the Aegean Sea, and blue-domed churches overlook the mesmerizing blue waters of the caldera.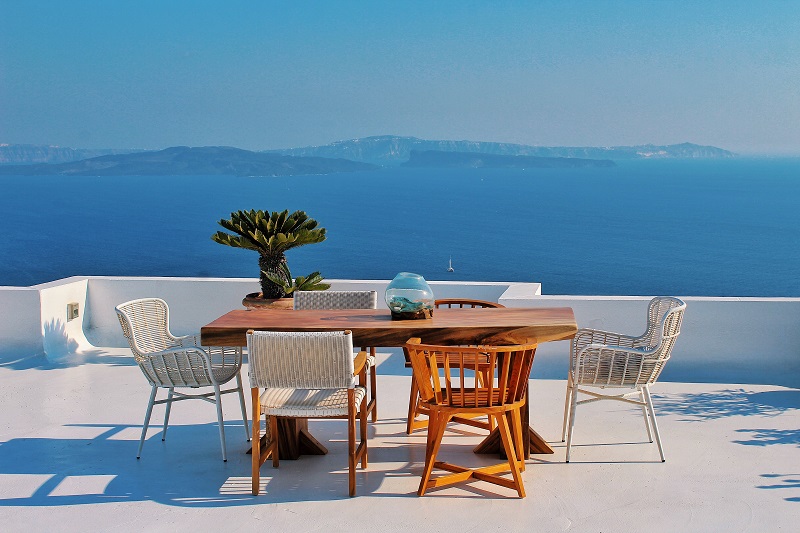 Instead of paths, the town has steep pedestrian stairs and cobblestone streets lined with restaurants and boutiques. Oia is known for its beautiful sunsets. Many tourists try to dine on an outdoor terrace or wait at a gazebo just before sunset.
Near Fira, other small towns line the edge of the caldera until reaching Oia. Tourists can take a scenic drive from Fira to Imerovigli, a sleepy town with whitewashed houses with blue shutters adorned with bougainvillea.
You can't miss Santorini's beaches, especially Kamari Beach, with its black volcanic sand shores and gentle waves. Kamari Beach has top-notch facilities, including sun loungers and umbrellas, public restrooms, showers, and beach equipment rentals. This Blue Flag beach is safe for swimming and ideal for water sports such as paddleboarding and snorkeling.
To discover a traditional Greek port, travelers can walk up a steep flight of stairs from Oia to reach Ammoudi. This small settlement sits below red volcanic rock cliffs in a sheltered bay, where many fishing boats are moored.
The port has waterfront taverns serving fresh local seafood. Ammoudi Bay also has a small pebble beach and is a good spot for snorkelling.
Mykonos Island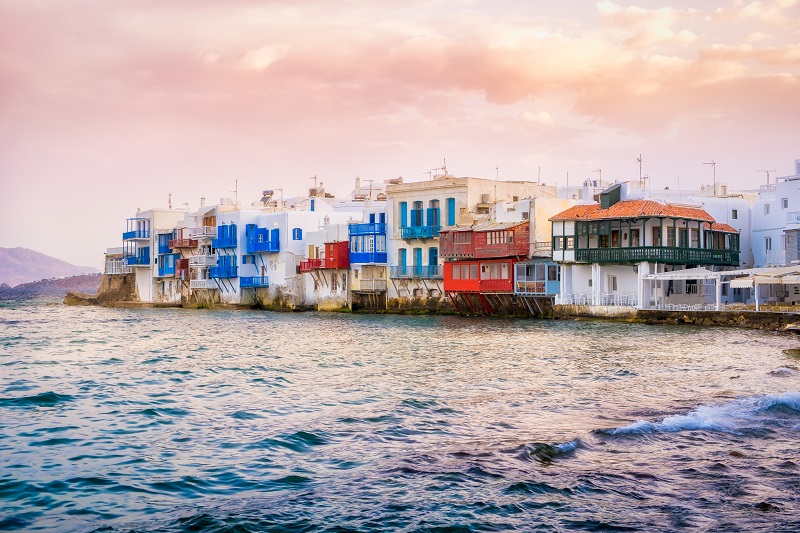 For fun-loving, sun-worshipping tourists, Mykonos is the place to be. This beautiful island in the Aegean Sea offers a vacation scene complete with trendy restaurants, atmospheric taverns and live entertainment venues. Most tourists head to Mykonos for the beaches and sun from July to October, it is perhaps the most popular of the Greek islands.
Mykonos is famous for its beach clubs at Paradise Beach and nearby Super Paradise Beach. The longest beach on the island, Elia Beach, has a fantastic beachfront hotel, the Elia Mykonos Resort, with an excellent Mediterranean restaurant serving local specialties on a covered terrace right next to the sandy shore.
Another major tourist attraction on the island is Chora Mykonos (the main historic town on the island). This charming labyrinth of winding cobblestone streets is a pedestrian zone with no through traffic. Visitors are enchanted by the whitewashed houses with bright blue balconies and shutters, beautiful old churches, and narrow alleys lined with bright fuchsia bougainvillea.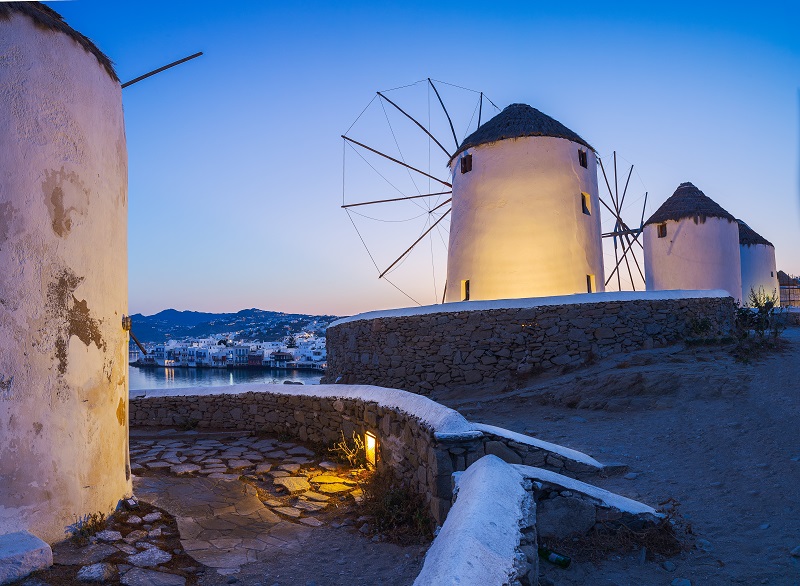 Discoveries of local clothing boutiques, jewelry stores, and craft shops reward tourists who spend time wandering the captivating labyrinth of Chora Mykonos (also called "Mykonos Town"). There are also terrace cafes and small taverns tucked away in narrow streets and quiet squares.
Must-see attractions within Chora Mykonos are the Little Venice area with balconied buildings that resemble Venetian buildings due to their waterfront facades, and the Church of Panagia Paraportiani with its Cycladic whitewashed stucco architecture.
On a hillside overlooking Mykonos Town are iconic windmills, once used to supply power to grind grain and now a favorite spot for travel photography.
Crete rich in culture – The largest island in Greece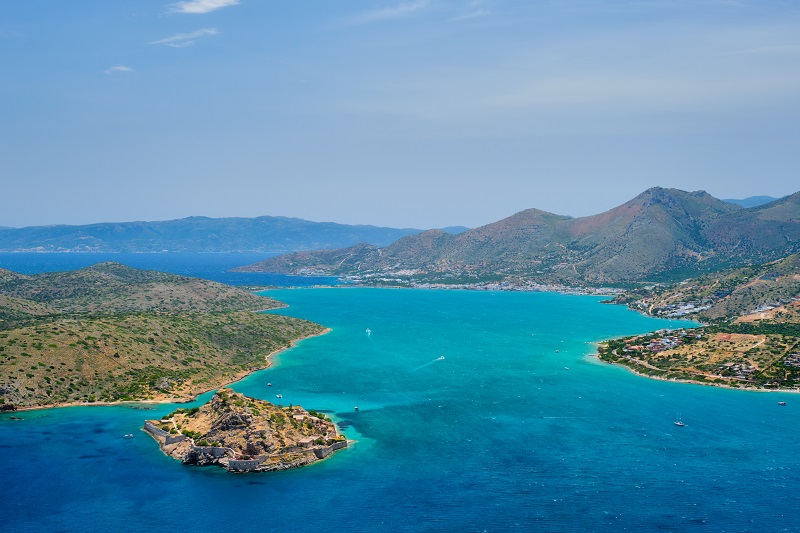 Notable for its cultural attractions, Crete has been a crossroads of humanity for millennia. The Minoan civilization flourished here during the Bronze Age, and a parade of conquerors have left their mark, from the Dorian Greeks to the Ottoman Turks.
The island's rich heritage is revealed in the monuments of Chania's attractive old town: Byzantine walls, the Venetian harbour, Turkish baths and an Ottoman-era mosque.
Tourists can learn more about history at Chania's small but remarkable Byzantine Museum and the magnificent Archaeological Museum. Another Venetian seaport, charming Réthymnon, is 65 kilometers east of Chania.
Heraklion dates back to the 9th century, but today it is a modern metropolis (the largest city in Crete). Surrounded by ancient fortifications, the old town is a treasure trove of historical monuments such as Byzantine churches and Venetian mansions.
Heraklion's must-see attractions include the Archaeological Museum, which displays excellent examples of Minoan art; the Historical Museum of Crete; and the CretAquarium, home to thousands of sea creatures.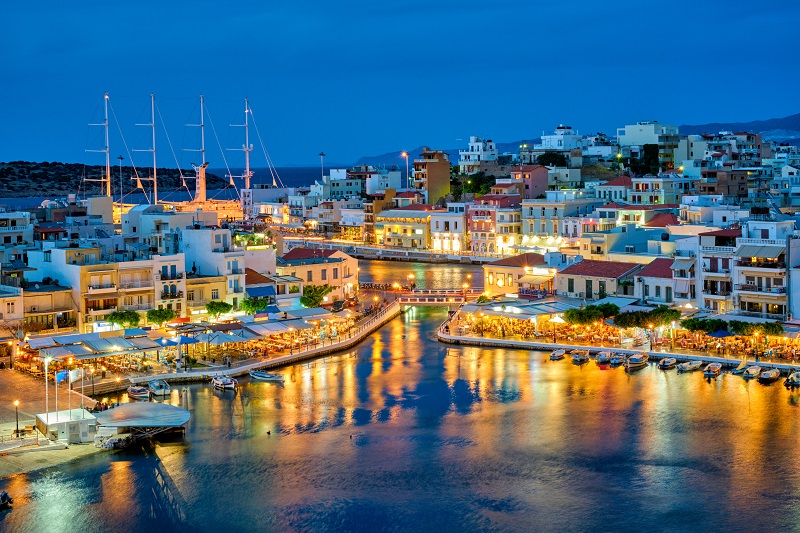 About five kilometers southeast of Heraklion is a fascinating archaeological site at Knossos, the best-preserved Minoan palace in Crete (dating from around 1900 BC).
Crete's dream beaches are hidden on the southwest coast. Elafonisi is an amazing pink sand coastline lapped by turquoise waters, although it can get crowded in high season. Paleochora has a long sandy beach as well as many restaurants and hotels. Sougia is less crowded, but the beach is pebbly and facilities are minimal.
Coastal splendor is found in Plakiás, a popular tourist destination, and in the small fishing village of Loutro set in a remote cove backed by steep, rocky slopes. Loutro is only accessible by boat or by foot; accommodations are limited.
In the easternmost part of Crete, the secluded region of Lassíthi is prized for its pristine beaches (great for diving and swimming) and luxury hotels. Top places to visit include the seaport of Agios Nikolaos overlooking an attractive harbor; the seaside town of Ierapetra, which has seafront seafood taverns and golden-sand beaches; and Sitía, with its exotic landscape, magnificent sandy beach and atmospheric port full of restaurants and cafes.