Cambodians are known to be colonized by France, so its right to say they have similar drinking lifestyles likes the French. They are widely known for their in-depth culture and history, it's no lie that the heat and humidity will make you feel tasting, so you will need to find a way to quench your thirst. Let's go through the list of drinks in Cambodia you should definitely give a try on your visit.
Beer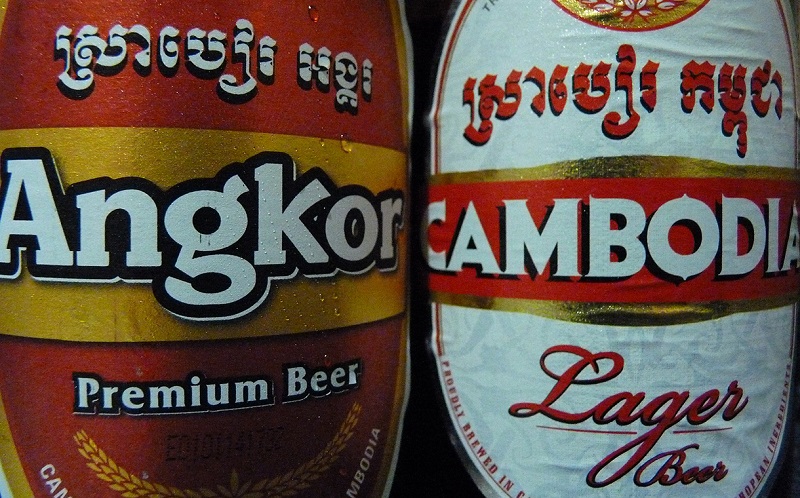 Source: Link
It can be said that the drinking capacity of the local people is very high. As we all know that beer as a popular drink is never challenging to find in most countries. In Cambodian, even the remote villages have small shops selling cans of beer to satisfy the customer's wants. There are varieties of beers in Cambodian (Angkor, Cambodian beer, draught Angkor, Leo, crown beer, Tiger Beer, Craft beer,), which are mostly consumed by foreigners and locals. Tourists, however, prefer Lao and Tiger beer. Crown beer and Leo beer are two of the cheaper beers, for those who are on a budget. The word 'Som teuk koh' means (ice, please). It's advisable to master the language to communicate, because of the shortage of refrigerators in the countryside.
Wine & Spirits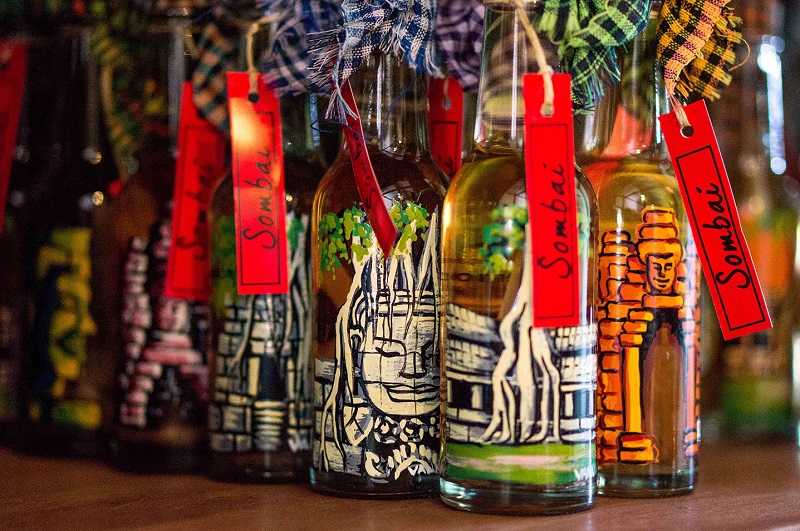 Source: Link
The Cambodians are great wine drinkers; Local wine in Cambodia is generally rice wine. It's common with the minority people of the northeast. The process for making it involves going through a fermentation process for months inclusive with light sugar-palm wine and ginger wine, and the taste is super strong. Other foreign wine and brews of spirits come from countries like Australia, Europe, and South America are mostly sold at local supermarkets in Cambodian. Craft spirits made locally with Cambodian ingredients, including Seekers gin and Saami rum, have higher price tags.
Iced Coffee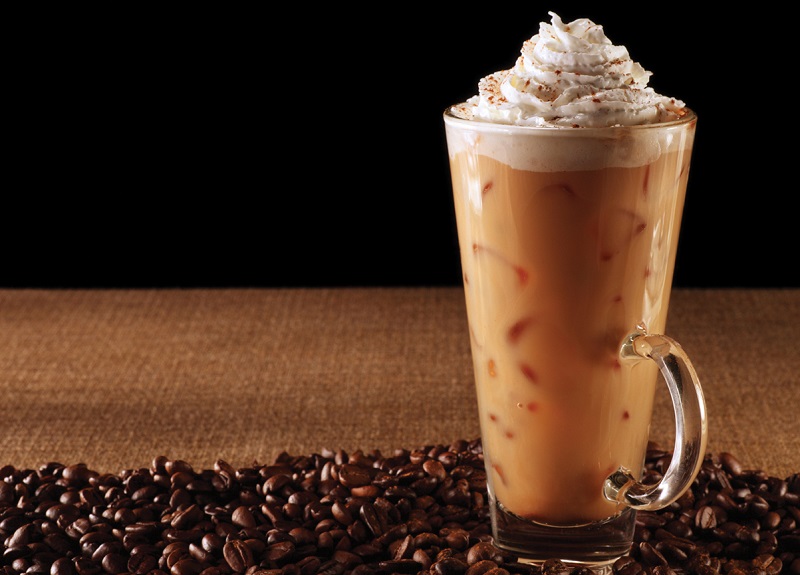 Source: Link
Iced coffee is the most popular coffee in Cambodia and widely enjoyed too. It's a sweet and refreshing drink. Little wonder the saying goes, the day doesn't begin in Cambodia until a large plastic cup or bag of iced coffee is consumed to kick-start the morning with an essential caffeine boost. The coffee is either served black, poured in a cup rammed to the top with ice, or with condensed milk for a sweeter taste.
Fresh Coconut Juice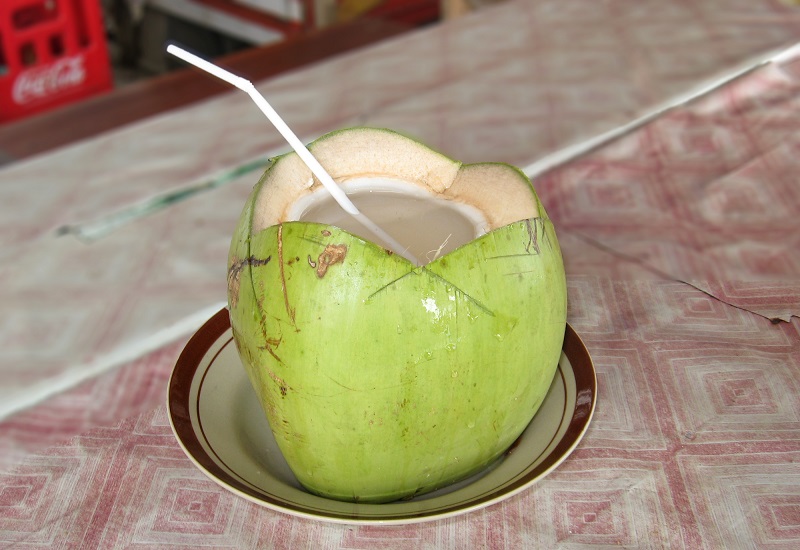 Source: Link
This juice is a popular refreshing drink, and it's very natural. It's made from fresh coconuts and also can be mixed with sugar and syrups to taste and flavors. It's said to enjoy mostly hot and humid weather. It's mostly served with ice.
Rice Wine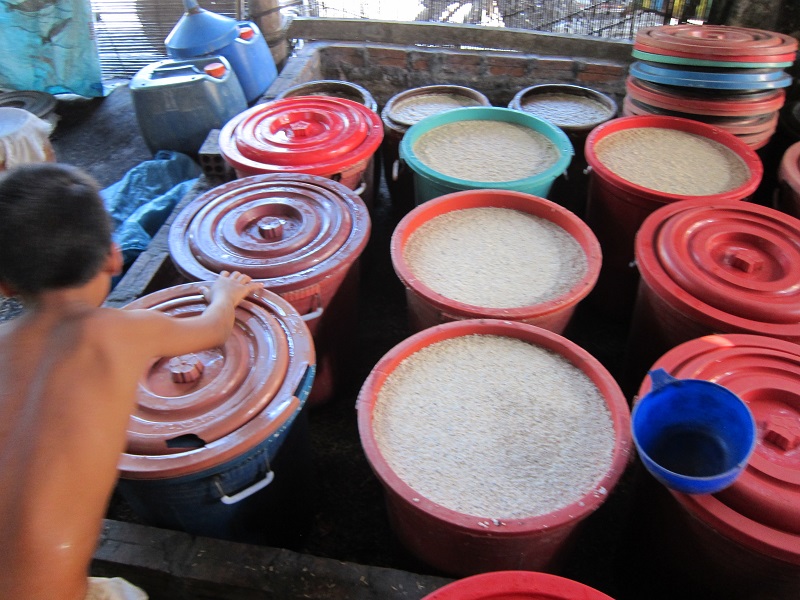 Source: Link
Rice Wine is a popular drink in Cambodia. It has an alcohol content of 18 to 25%, so you need to be careful when drinking. Production is usually done in households and brewed with local materials. Most of the rice farmers are rice wine producers who do this production by the side. The wastes from the rice during winemaking are used as feeds for pigs so as to avoid waste.