There are many reasons to visit the north London area, and crazy golf is definitely one of them. It may not be one of the most popular reasons to visit the area, but it is worth it. With the popularity of this game constantly growing in this area, it is not surprising that more and more venues are being created that can accommodate all those enthusiastic young people and adults who are looking for an activity that will take them out of their four walls and offer them an entertaining but also relaxing recreation solution.
Besides, you do not have to be a golf lover to love this activity. This activity is a comprehensive experience that should be shared with your loved ones, creating moments that you will want to repeat in the near future. Visiting one of the following crazy golf venues in London will make you love this activity and turn it into a new and safe choice for your future outings. But let's find out what the top crazy golf courses in the city of London are:
Lost Jungle London, Watford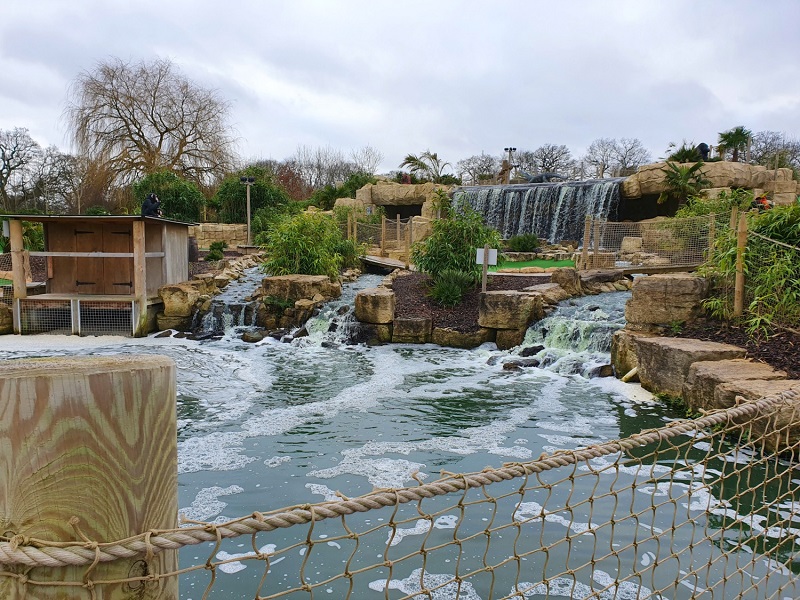 One of the most extraordinary adventures awaits you in the Lost Jungle London area with two fantastic golf courses, that of Congo and Amazon, which include 18 holes each, as well as a huge field with 9 holes, where guests are invited to use their football skills to score in this special golf game! As you can understand, the venue of Lost Jungle is thematic.
It captures realistically the wild landscape of the jungle and the desert, inviting its visitors to a fun survival game. One of the most famous venues in North London is suitable to accommodate all of you looking for a quality and pleasant time with your friends, family, or even colleagues.
Jurassic Falls Adventure Golf, Southend Road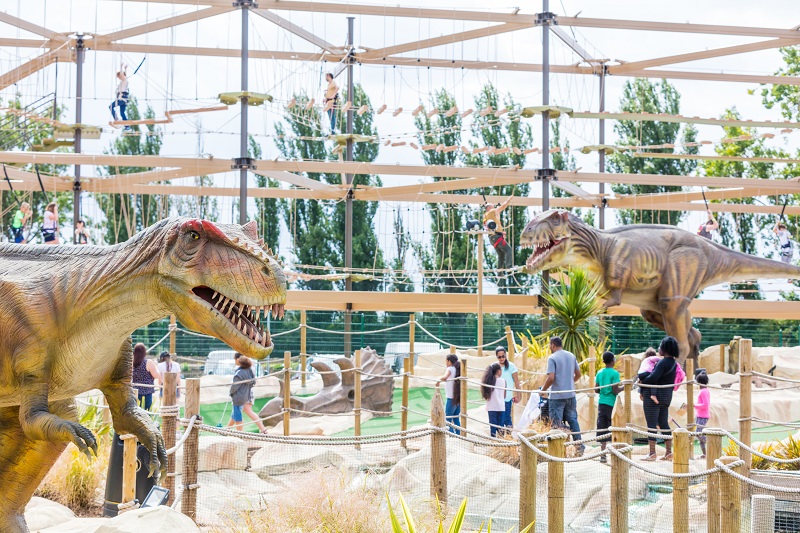 Do you hear the roar of dinosaurs calling you to this special place where imagination and play become one? Visit Jurassic Falls and start your adventure in the famous world of dinosaurs. Play against your friends or colleagues without being carried away by the spectacular dinosaur dummies around you. Discover each individual species of dinosaur in the various holes that are scattered throughout the venue. If, on the other hand, you are not afraid of heights, there are 30 different types of platforms in the area, which can offer you a panoramic and enchanting view of the whole world of dinosaurs that appear before your eyes.
Plonk Crazy Golf, Camden Town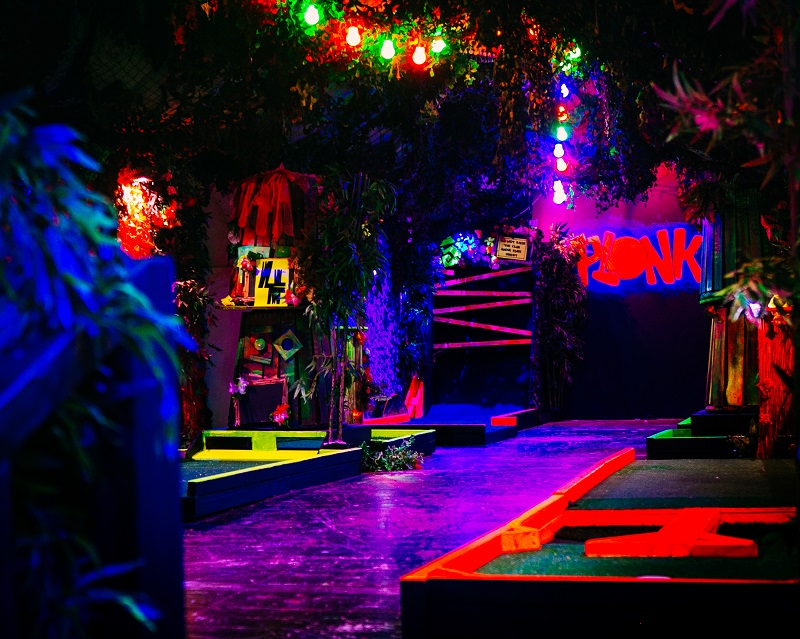 There is a colourful space in the famous Camden market called Plonk Crazy Golf that welcomes people of different ages and interests. However, the common feature of these people is the search for fun through exciting games, combined with the most modern facilities. The colourful lights, the contemporary design, and the imaginative murals constitute a combination that attracts hundreds of visitors looking for the unpredictable and the special. Large ramps, pipes and creative obstacles contribute to a result that impresses young and old, all combined with a rich and economical bar, which can offer you the drink of your choice, whether it is a Tiki Cocktail, a glass of wine or some beer that will accompany in the game with your friends and relatives.