With the possible exceptions of New York and Rome, it is hard to imagine a city in the world that offers more to tourists than London. It is a sprawling city that transcends time, such that attractions range from the trendiest modern activities to centuries-old sites and artifacts. One can have a drink in a 500-year-old pub, see a 100-year-old football club, dine at a Michelin-starred restaurant, and play some crazy golf all in a single day.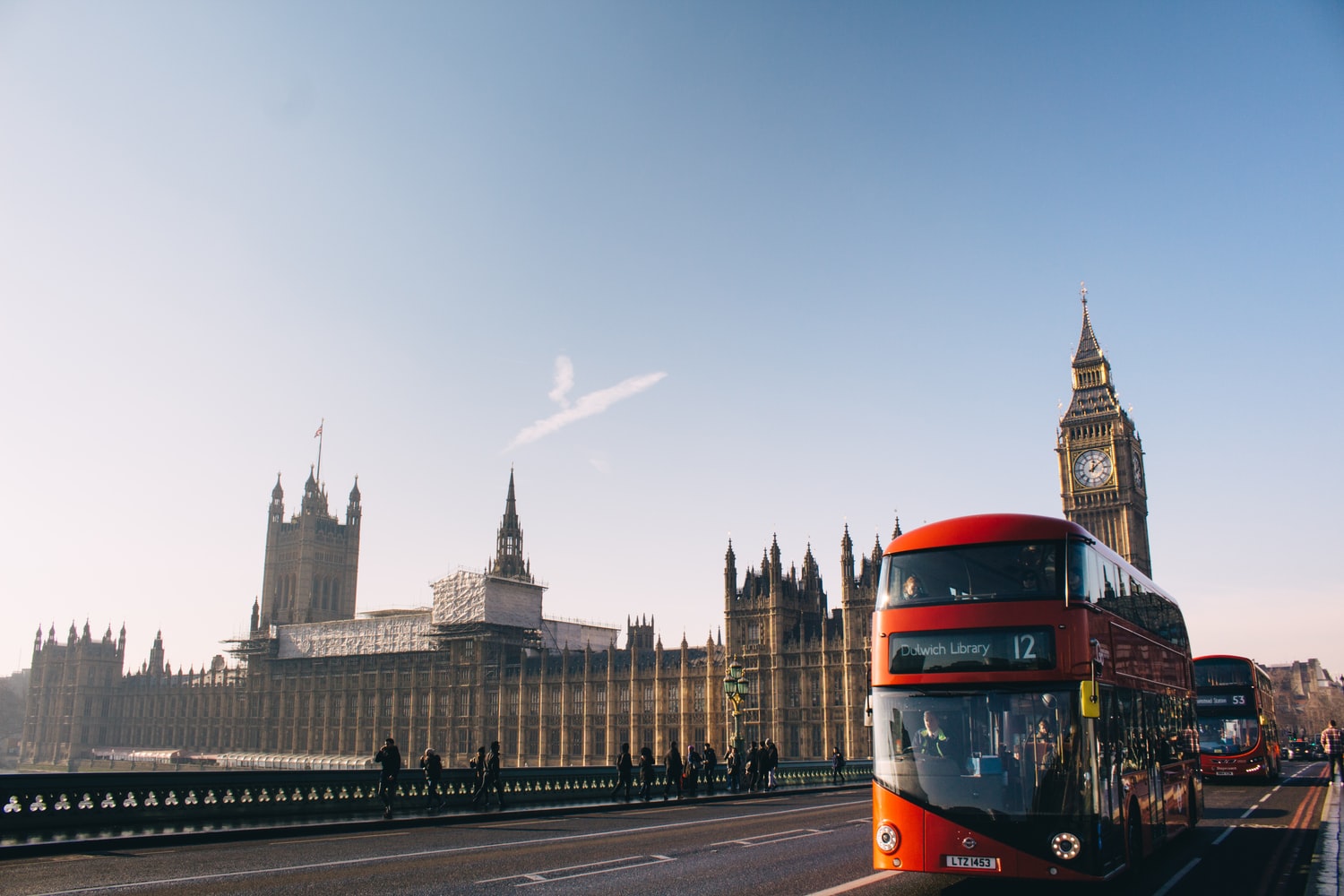 This makes London a wonderful place to visit by most any standards. But it also makes it a difficult place to plan for. With so much to see and do, figuring out even a vague itinerary quickly becomes a challenge. So we thought we'd offer a bit of a head start by pointing out a few of the things you should "see" and "skip" in London.
5 Things to See
1. Big Ben
If there's a single, dominant attraction in London it may just be the Big Ben clocktower. And in this case, the main highlight is absolutely worth checking out. However, we aren't just saying this because of the clock itself — which is quite something, but perhaps not worth going out of your way for alone. Rather, it's the fact that seeing Big Ben also means getting a good look at the Houses of Parliament and Westminster Abbey. These are three of the city's main draws, and they're all in close proximity to one another.
Your London sightseeing won't be complete unless you stop by. And while you're there, consider touring Westminster if you can; it's more impressive inside than out.
2. Tower of London
The Tower of London is another iconic attraction in the city, and one that definitely makes our "see" list. This is primarily because of the sense of history it offers. Yes, it's a cool set of buildings to look at (even if the term "tower" is a bit misleading). But what really strikes you about the Tower of London in person is what London has seen over the years. This is a fortification that dates back to the 11th century, when it was built by William the Conqueror.
3. British Museum
It's often easy to skip the main museum in a big city. Typically, it just seems more worthwhile to explore the city itself, and visit some other museum some other time. But in London, the British Museum's main attractions are too impressive to ignore. This is after all one of the most renowned collections in the world, and within it you'll get the chance to see an Aztec wooden snake, an Easter Island head, the stunning four-ton head sculpture of the pharaoh Amenhotep III, and the Rosetta Stone itself. And that's only a small spattering of examples.
4. Wembley Stadium
Truth be told, what you should really see in London is sport. It's one of the great sporting cities on Earth, such that whether you catch a cricket match, a rowing race on the Thames, tennis at Wimbledon or an English football match at Wembley, you'll likely be in for a great time. We mention Wembley specifically though simply because it's the most famous stadium venue in town, and one of the most historic. It's worth seeing whether for a football match, a concert, or even just a tour.
5. The Pubs
We mentioned a 500-year-old pub above, and there is such a venue in London (even if there's always some debate about the specific origins of these really old establishments). Even beyond places like the Prospect of Whitby though, the city is full to bursting with wonderful old drinking holes. Pick a few that sound interesting to visit, or look up an established pub-crawl route, and you won't be sorry.
5 Things to Skip
1. 10 Downing Street
Where residences of the ruling and powerful are concerned, Buckingham Palace is worth a stop in London. But unless you're really interested in politics, 10 Downing Street isn't. This is the home of the Prime Minister, and to be sure it's a nice enough place in a nice enough area. But at the end of the day, it's a private residence. There's not all that much to see, and you'll likely wish you'd spent the time on something more worthwhile.
2. London Eye
We suspect this might be our most polarizing selection. The London Eye has become one of the defining visual landmarks of the city of London, and simply looks like the sort of thing you should enjoy up close. But there are two important truths about the Eye. The first is that it looks most impressive from a slight distance, or from across the river. The second is that the right up is a little expensive and a little slow. That, plus the fact that it doesn't necessarily even give you the best view you can get of the city, makes it a little bit less appealing than many would be inclined to believe.
3. The Hippodrome
The Hippodrome is arguably London's premier casino, and an establishment that incidentally just reopened as of this writing (after prolonged COVID-19 lockdowns). It's an impressive place, and makes for a fun night out if you have extended time in the city. But the truth about London's casinos in general is that they've largely been eclipsed by the UK's own online casino platforms, which offer greater variety and a more affordable experience.
Some of the country's poker sites offer low-minimum tables much more accessible than the in-person variety. The Gala Spins slot platform is augmented by "Slingo" and "live gameshow" options you won't find at a place like the Hippodrome; and the slot category more broadly simply has way more game options online. What all of this means is that if you really want a casino experience in London, the best of it comes in a fashion you can enjoy in your hotel room or Airbnb, rather than out at a venue that will cost you a boatload of cash.
4. Double-Decker Buses
This one more or less speaks for itself. London is famous for its double-decker tour buses, and there is a certain charm to them. You've likely seen them on postcards, in films, or possibly even in a video game here or there, such that you associate them with London without even really meaning to. And you'll likely see them! But that's really enough. Riding one is entirely unnecessary, unless it's a very nice day and you simply want to rest your legs and coast about on the top deck for a while. If that's the case then by all means enjoy your ride! But it's not really worth it to go out of your way for the bus experience.
5. Regent's Park
Regent's Park is another of London's defining landmarks. It's a sprawling public place, staggering in size and history (having been part of the city since the 1500s). And like some of the other main attractions in and around London, you're likely to see or stumble upon it at some point without even necessarily making a point of doing so. It's a lovely place, and you'll probably enjoy a glimpse of it.
The reason Regent's Park makes our "skip" list though is that there are more interesting parks to prioritize. One could argue that there are a few, in fact, but it's Richmond Park we'd most recommend to visitors. This was set up as a hunting park for the monarchy originally, and it is now a haven for deer and a park that simply looks more wild and remote than most any other big-city park you'll find.
We hope this will simplify your planning for your next trip to London! And in the meantime, check back on our site for any more travel tips you may need.