Learn easy steps to help you choose the best travel destination.
Traveling the world is something we all dream of. For some, it basically acts like therapy. So whenever they get a chance, they just pack their bags and start traveling. If you are a new traveler, this idea might intrigue you as well; but the truth is, traveling depends a lot on your traveling destination. So choosing the right destination is essential.
With so much to see in the world and so little time, it might seem difficult to choose a destination. Many people decide their travel destination just by seeing a picture or getting influenced by other's travel stories. That's not how it should be. To get the best experience from your journey, make sure to take some time to select your travel destination wisely.
If you are not sure how to proceed, this article will help you select the best travel destination. Continue reading to learn more.
Set Your Travel Period
Start by thinking about how much time you have to travel. As mentioned before, there is so much to see but so little time. Don't get greedy and try to squeeze in too many destinations in a short span of time. If you do so, you will feel rushed and it will be impossible to explore to the fullest.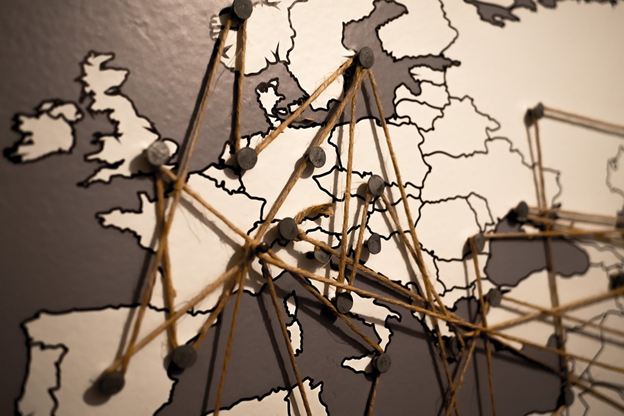 Months
If you're lucky enough to spend a few months traveling, then you will have plenty of time to visit multiple destinations. However, if you are choosing a big country with many locales and events,  you might want to stick to one or two destinations. On the other hand, if the area is not that large or doesn't have much happening, you might get bored with all your spare time.
If you have this much time, you can consider a cruise. That way you will be able to travel to multiple destinations without worrying about transportation expenses. All you need to do is to take your travel map with pins and put a pin on your favorite location. The rest will be taken care of by the cruise management.
Weeks
If you have a few weeks to travel, you are free to choose more than one location. That much time has many of the same perks as a few months. You can still do all the same things, but slightly shorter.
For instance, you can go on a short cruise. If you are not interested in cruises, you can go to medium-sized cities. If the cities are not packed with events, you can go for two or more. But, in that case, make sure to choose cities that are next to each other. That way you won't be spending too much time just to reach your destination.
A Week
A week is just the right amount of time for a small trip. If you have just a week to travel, it's best to stick to one location. That way you will be able to explore the place very well. You can spend time seeing all the sights and tasting traditional delicacies without feeling rushed.
If you don't want to limit yourself to one location, you can squeeze two locations in. However, as mentioned before, choosing two locations next to each other will make sure you are not losing too much time in reaching your destination.
A Few Days
If you have just a few days in hand, you should be very careful about choosing your destination. A few days is enough time to have a trip of a lifetime, but it will require careful planning. Because the time period is very short, prioritize quality over quantity. Choosing multiple destinations would be foolish
As you know, there should be enough time to rest and relax. Because if you are traveling nonstop and not getting any rest, you will get exhausted pretty fast and might get sick as well. If that happens then your trip will get ruined in no time. So make sure to keep enough time for rest.
Weather
We all have our preferences when it comes to weather and travel destinations. Some look for tropical paradises while others love to shiver in the snow. Choose your destination based on the weather you like or the type of landscapes you want to see.
You should consider the season as well. For instance, if you choose the Bahamas, you definitely need to wait until summer to get the most out of your trip.
Budget
Before you finalize a location, you should always sketch out a rough budget. Some parts of the world are more expensive than others. If you don't gather enough knowledge about it beforehand, you might get into trouble after reaching it. Moreover, the activities you plan to do or the places you wish to visit will determine how much you might spend.
So make sure to do your research and calculate all the expenses. If the expenses fit in your budget, then BINGO! You are all set to start traveling. However, if it is a little hard to fit in your budget, then you need to consider two things.
First, think of how much time you have before the trip. If there is enough time to save money for it, then you can start saving and keep your plan. But if it's a sudden plan, then it's better to be more realistic. You may keep this destination on your bucket list until next time and choose another one for now.
To Sum Up
Traveling is always fun. But the fun gets amplified if you take some time to plan it well. Following the tips above will make sure you choose the best travel destination every single time.