Going to see the Maldives soon? We've got you covered. You have the utmost advantage to enjoy yourself and have fun experiencing the very best of what this Islamic country has to offer. Even though alcohol is banned, you can still get it at tourist resorts. Here are some of the most popular drinks the Maldives has to offer its visitors.
Raa
Source: Link
One of the most popular drinks in this island is the Raa. Essentially, this is palm wine produced the way of the Maldivians. This traditional drink is tapped from trees after which it starts fermenting until it reaches a steady 4% alcoholic content value. Sometimes, the sap is allowed to stay longer so it can further ferment to produce a more sour taste. Raa is a favorite drink among the locals in the Maldives, so you've got to try it out to enjoy life like the locals.
Tea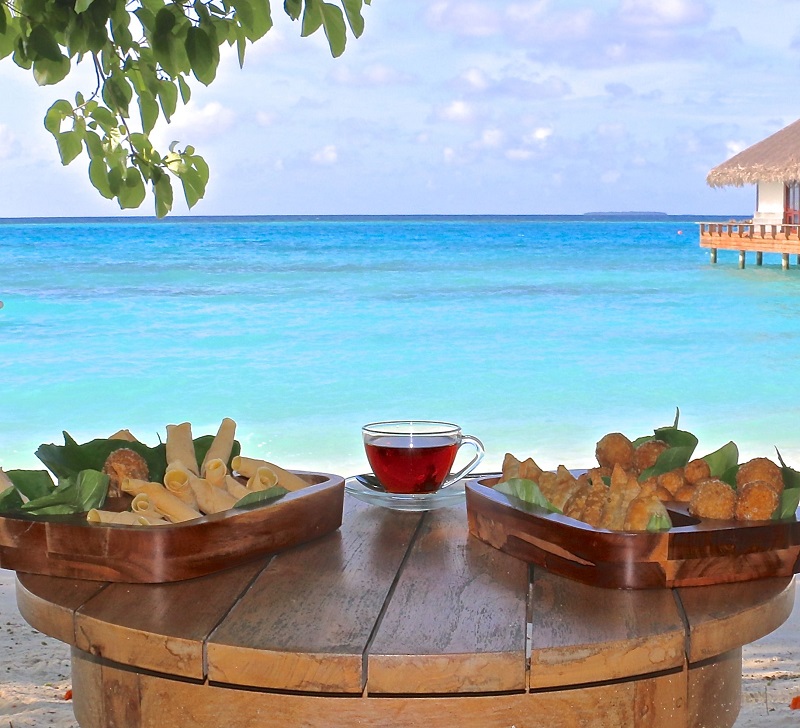 Source: Link
Tea is quite popular in the Maldives and usually served with meals in cafes, restaurants, and bars. There are several options for you to choose; however, the most common is black tea. Depending on your desire, the tea can be served either with or without milk. Maldivian Iced Tea is also trendy, and many people around the world who're tea fanatics would do anything to get their hands on the recipes. Maldivian Jasmine Tea is also very common and loved for its incredible aroma. It's one of the best options along with your breakfast to help you start off the day. Tea can be found in tea shops that are very common in the islands.
Cocktails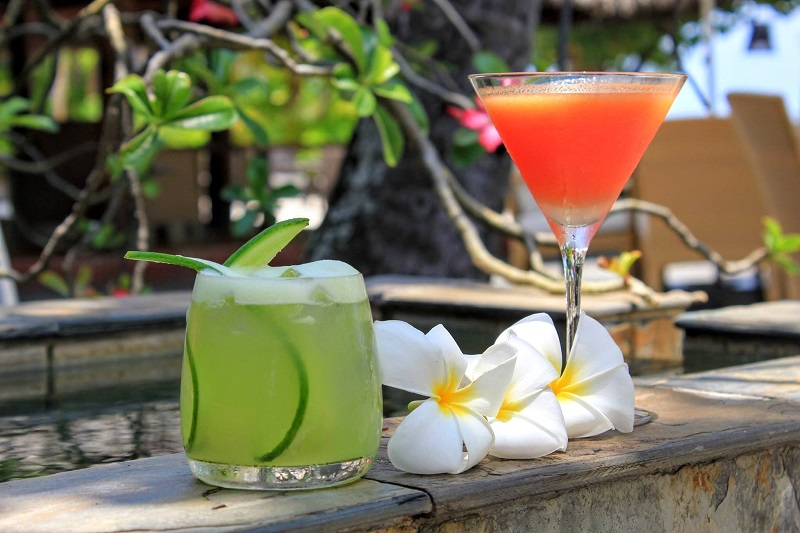 Source: Link
The Maldives is a place for you to enjoy some of the best original cocktails you have ever come across. The Maldivian lady is one of such cocktails produced with a blend of coconut rum, lychee liqueur, orange, and pineapple Juice. There is also the Golden Chronicle, which is a delicate combination of vodka, lime juice, and the island's homemade citrus syrup. For Thai food lovers, they can go for the cocktail known as Thai Me Up. You should also try out the very popular Biyadhoo Special, named after one of the islands in the Maldives. It is made from fruit juice like pineapples mixed with alcohol like vodka. It's a very delicious option for many people, especially tourists, and can be enjoyed at any time of the day. These elegantly produced drinks are some of the top options preferred by most visitors, and you should make sure you try them out, along with several other cocktail options. You should know, however, that since cocktails contain alcohol, you can only get them at resorts.
Wine and Beer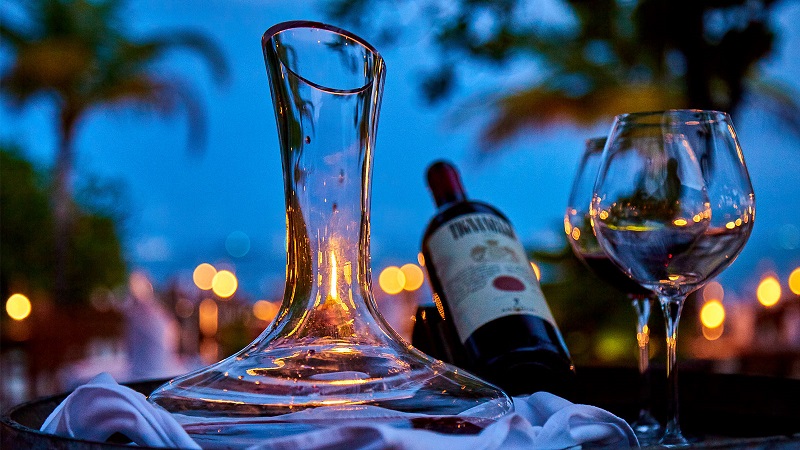 Source: Link
You'll also be able to enjoy wine in the Maldives even though it is restricted to the resorts. Most restaurants and bars stock only the limited number of red and white wine, so you might not get much of that. Beer lovers will be able to get their hands on Heineken and Carlsberg. There is also the Singaporean Tiger, which is another great option and is always available for you to give a try.