There are several methods to ease you off boredom in Fiji, but one of the most popular ways is the food and drinks. Whether you are a beer-drinker or a cocktail-fan, strolling into any bars, restaurants, and clubs in Fiji would make your stay a wonderful experience as you will get to explore the tantalizing drinks the country has to offer. Here are some of the finest drinks Fiji has to offer.
Kava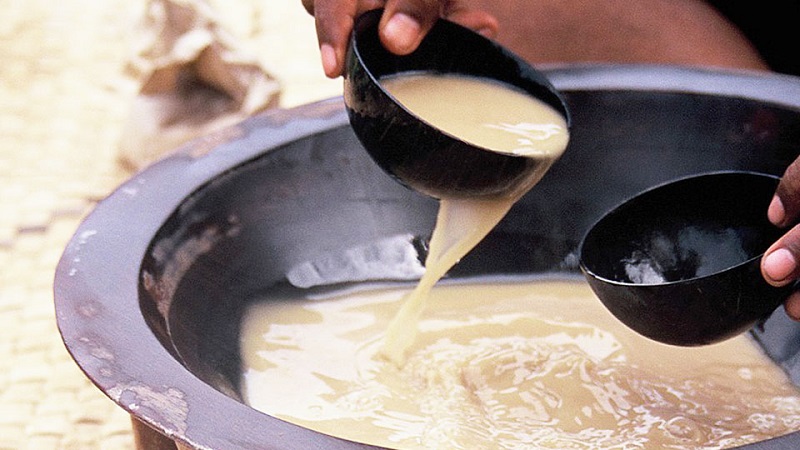 Source: Link
Fijians have a thing for a drink called Kava. It is known as the national drink of the country. It's a favorite of many Fijians. Kava is also referred to as 'yaqona,' its Fijian name, which is a plant native to the Pacific Islands. The drink is prepared from the roots of the plant, which results in a slightly bitter taste. It is first grounded into a fine powder and then mixed with cold water; it is then consumed immediately. The drink is served in a bowl (made from coconut shell). Kava can be purchased online or in various stores found throughout the country.
Passion Fruit Juice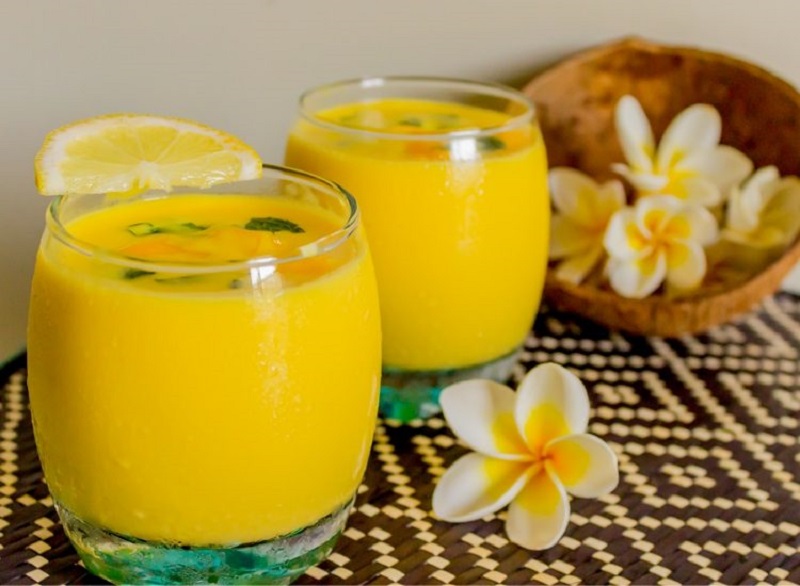 Source: Link
Another favorite drink of the Fijians is the passion fruit juice. It is such a refreshing drink in Fiji that it is usually eaten fresh. The drink is prepared from the fruits of the passion plant. Some of the passion fruits turn a beautiful shade of purple while others turn yellow when ripe. It is advisable to eat the fruits while fresh as they tend to wrinkle very quickly, but this doesn't mean the fruit has gone bad. Passion fruit juice is the best drink for a sunny day.
Fiji Beer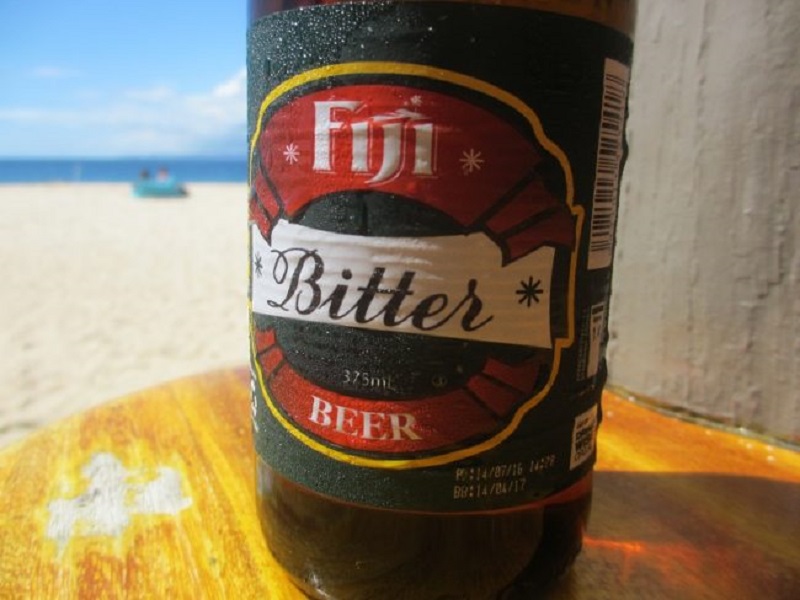 Source: Link
Just as beer is enjoyed by people in other countries, Fiji has no exception for loving beer. The country produces its own locally-brewed beers delivered by the finest breweries available in the country. Vonu range, Fiji Draught, Fiji Taki Beer, and Mokusiga are the most popular beers in the country, but the two major beers that you will see in most stores are Fiji Gold and Fiji Bitter. Although a bit grainy to please the serious beer-drinkers, Fiji bitter is served in a stubbie bottle. Fiji gold is a light golden lager that can keep you refreshed on a sunny day.
Coconut Water (Bu)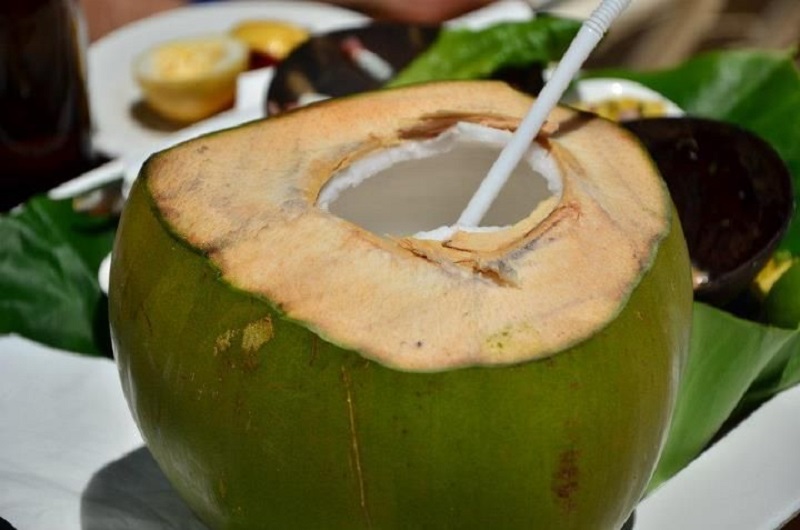 Source: Link
Although locally referred to as 'Bu,' drinking out of coconut is an amazing experience. Fiji is known to have its share of coconut palms, which is seen as a perfect opportunity in the country. It is a refreshing fruit juice that is consumed directly with a straw from the coconut fruit. It is ideal for a sunny day at the beach, which helps to suite relaxation.
Cocktails And Mocktails
Source: Link
Fiji is also renowned for its delicious cocktails and mocktails that are produced from the freshest and finest tropical fruits. The cocktails are so good that you will find so many visitors trooping into stores and bars in the country just to have a taste of them. With a mix of classics as well as in-house creations, most bars across Fiji have cocktails and mocktails on their menu.