Apart from the lakes found in this city, Helsinki is renowned for its fantastic rooftop bars that offer one of the tastiest cuisines in the world. Paying a visit to one of these rooftop bars located near the lake is a smart way to explore Helsinki. If you aren't sure of which roof terrace to visit, here is a list of the finest rooftop bars Helsinki has to offer.
Ateljee Bar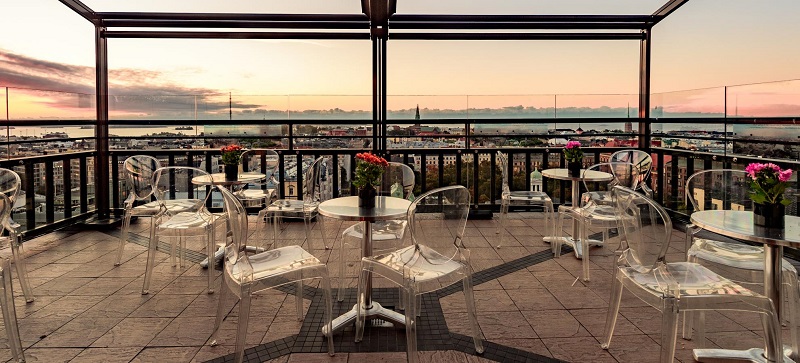 Source: Link
Ateljee bar is a favorite bar of visitors in Helsinki who needs to enjoy what ambiance the city's lake has to offer. It is located on the 14th floor of the magnificent Solo Sokos Hotel Torni Helsinki, just in the very heart of the city. Inside the premises is an outstanding décor that will blow your mind. There's a wide selection of wine, bubbles, and beers. Although the prices aren't quite affordable, the services offered are very friendly. It is an ideal location to enjoy panoramic views of the city's skyline.
Stockmann Roof by Ravintola Teatteri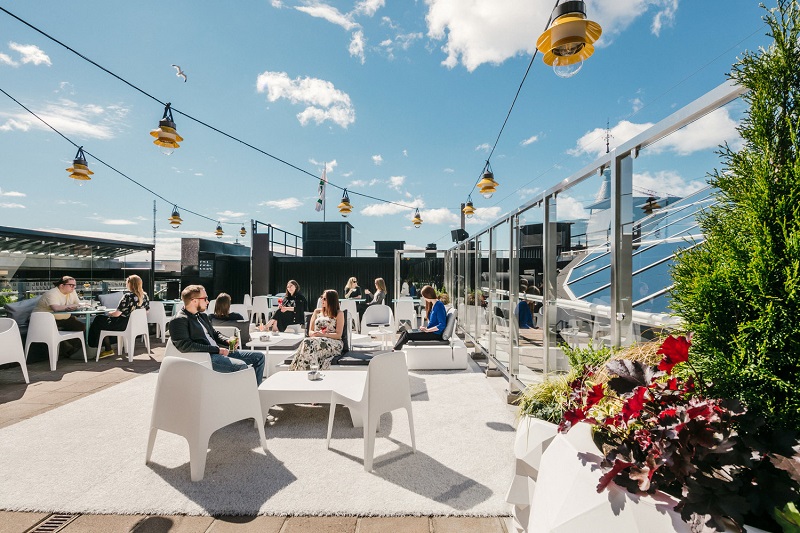 Source: Link
The perfect spot for pre-dinner or after shopping drinks is the Stockmann Roof. It is known as a favorite destination of people because of its awesome services. Stockmann is located on the roof of the restaurant complex, which offers the best views over the streets of Helsinki. Drinks range from beers, ciders, wines, and champagnes. You can also order sushi to compliment the drink. Stockmann is best visited during summertime, where you will get to enjoy a soothing ambiance, especially if you are on a visit with your partner.
Jord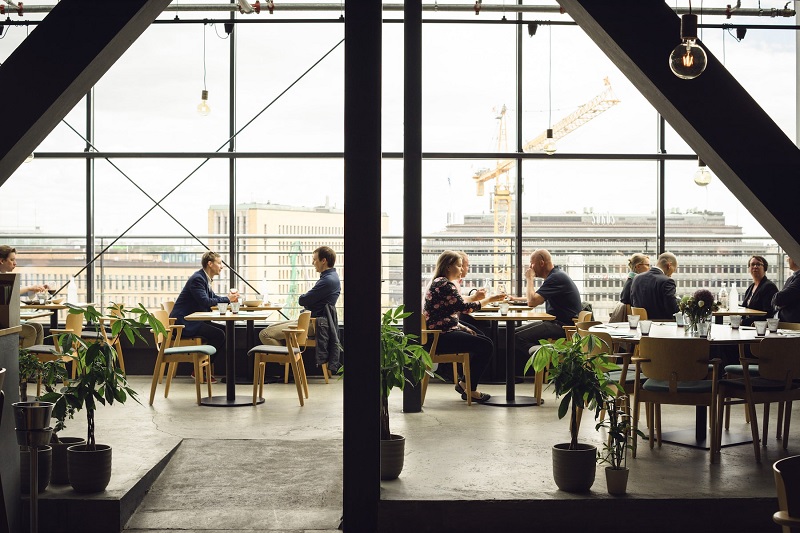 Source: Link
Have you ever been to an organic food restaurant? If No, then the Jord rooftop bar is the best place for you to be. Located in a renowned shopping center in the city called Kamppi, Jord is popular for being one of the ideal places to enjoy delicious organic delicacies. Its location in the modern shopping complex makes Jord a suitable place to stop by for a bottle of drink after a long shopping day. The service rendered in the restaurant is good, and you will find the staff simply amazing. Jord offers a perfect beverage menu with no exception of wines, craft beer, and cider.
Loiste at Sokos Hotel Vaakuna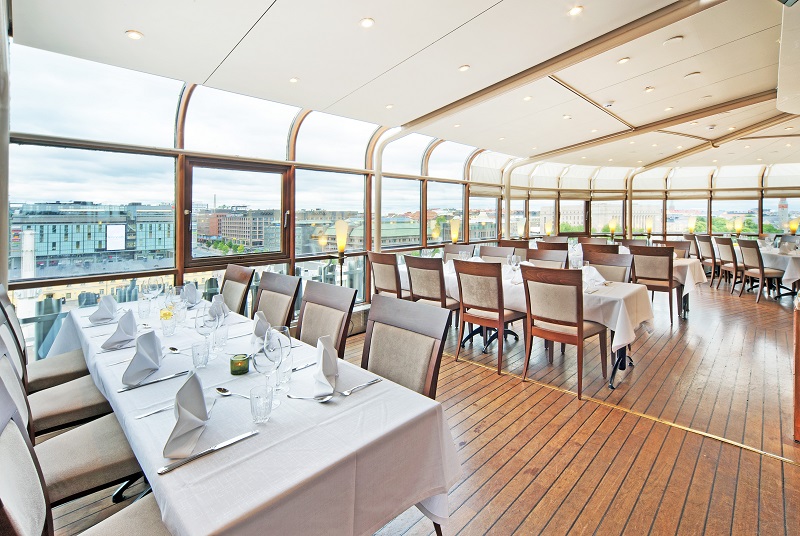 Source: Link
Loiste is a famous rooftop bar in Helsinki that has a genuine atmosphere of the 1950s. Located on Hotel Vaakuna, Loiste is a fabulous restaurant that is always flooded by visitors during the summertime because it is only opened during summer months. The terrace above offers visitors spectacular views over the city's skyline as well as the Central Railway Station and the Finnish Parliament house. You could visit Loiste with a group of friends and order for a couple of drinks or stop by after a hard day's job.
Skyroom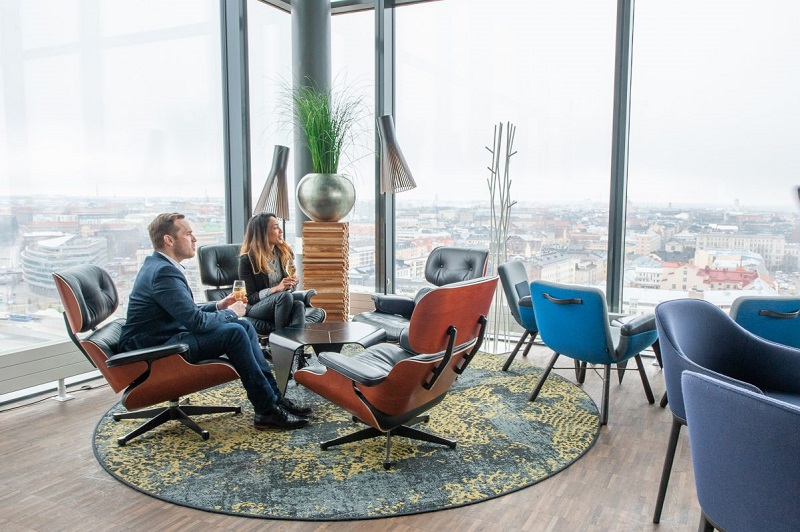 Source: Link
If you are a lover of cocktail, you shouldn't miss visiting this rooftop bar while in Helsinki. Skyroom is known for being a favorite destination for cocktail lovers. It is located in a 78 meter-tall Clarion hotel that enables visitors to enjoy panoramic views of the entire city. Skyroom is the perfect spot to have a nice moment with your partner or family.