1. Dolmades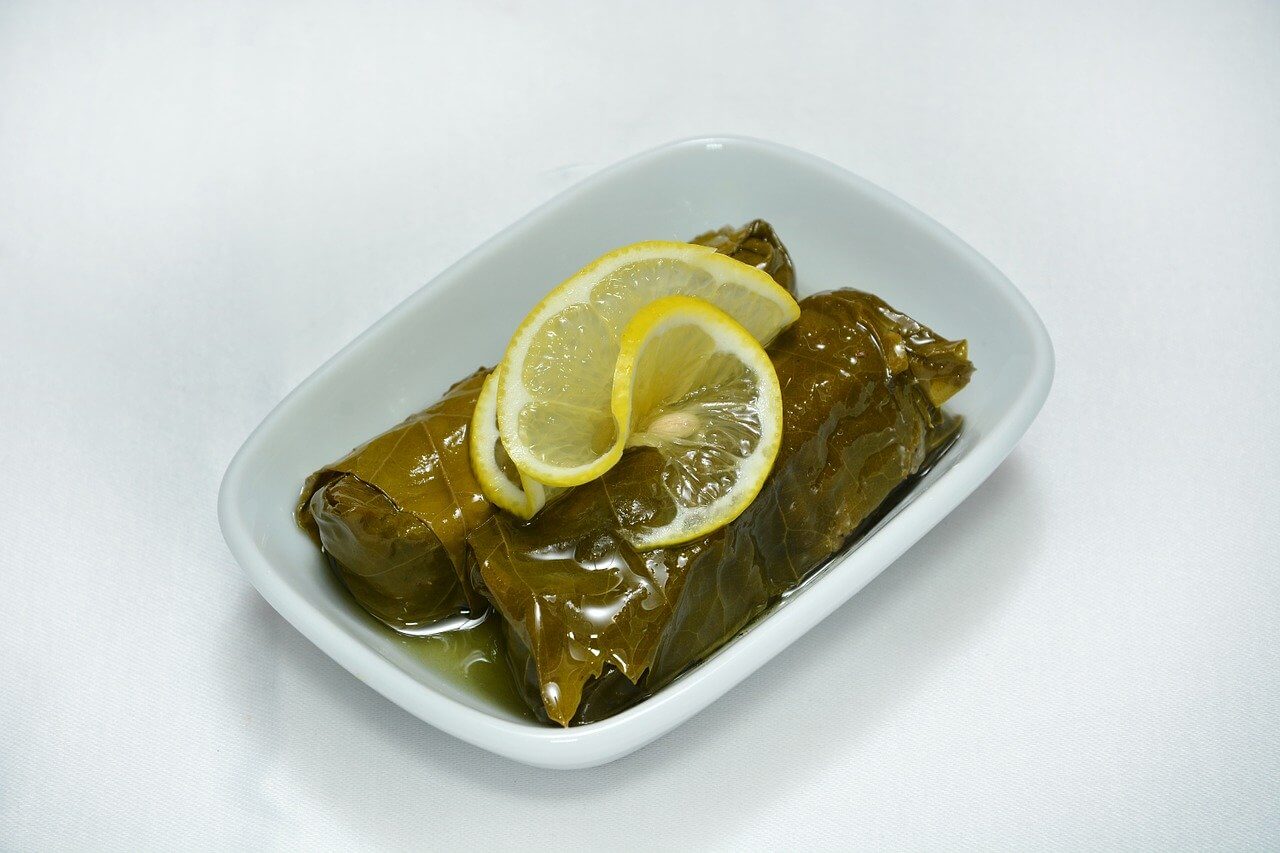 Fancy tasting some of the most iconic Greek foods? Greece is home to some of the most stunning beaches, amazing sunsets, and great history. However, if you are not yet convinced, food in Greece is one of a kind and definitely worth tasting. There are plenty of options including vegan and vegetarian dishes as well as the typical Greek recipes with meat. Staring with dolmades is exceptional and tasteful food that can be eaten by everyone. There are made with vine leaf parcels stuffed with rice, dill, thyme, fennel, and olive oil all cooked in over and drizzled with lemon juice. This is a vegetarian option, but you may find it with mincemeat in some regions in Greece.
2. Moussaka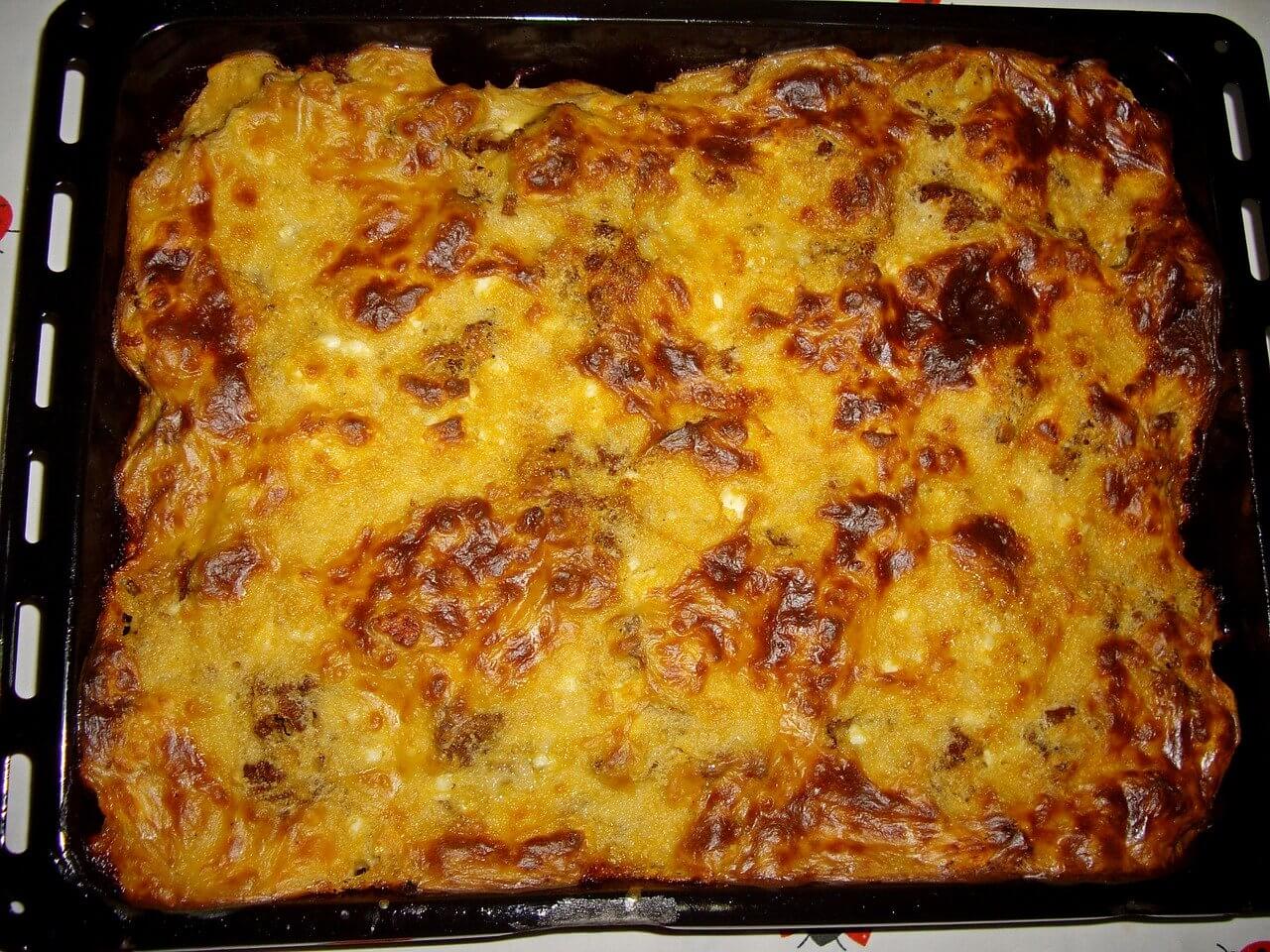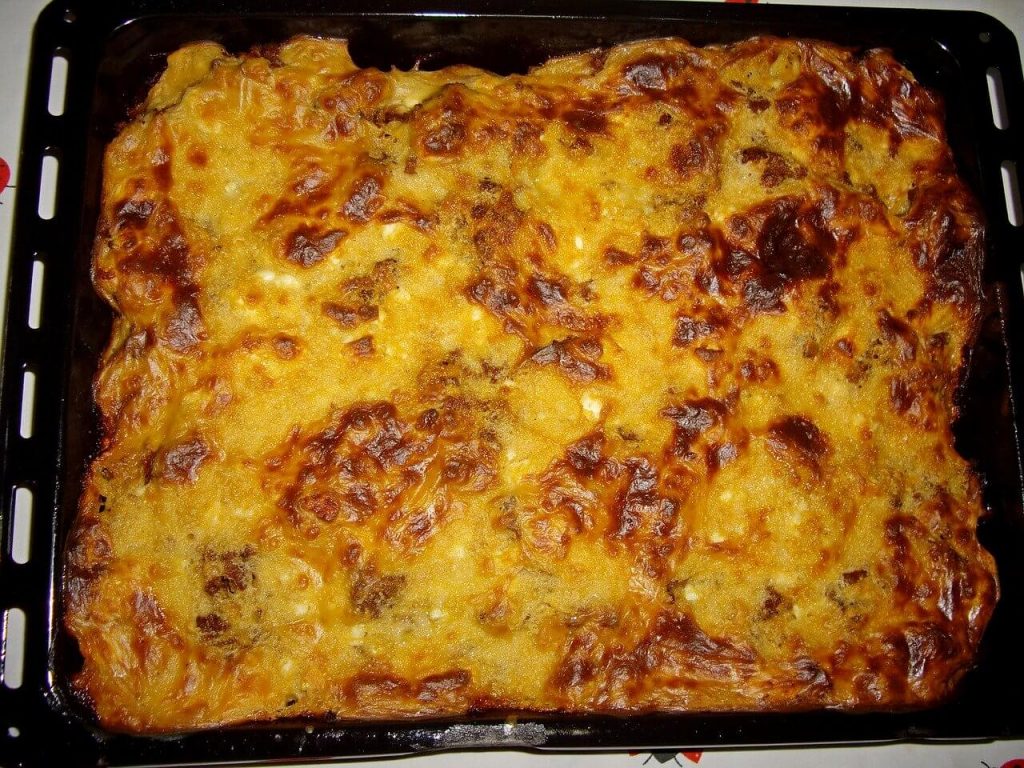 One of the most known Greek dishes usually found in many tourist locations is the moussaka. It is a comfort food dish made in every household in Greece, and it is regularly cooked for a family Sunday lunch. It is made of layers of fried vegetables such as potatoes, aubergines, zucchini, covered with ground beef in a tomato sauce, and bechamel and cheese on the top to create a crispy feeling.
3. Zucchini fried balls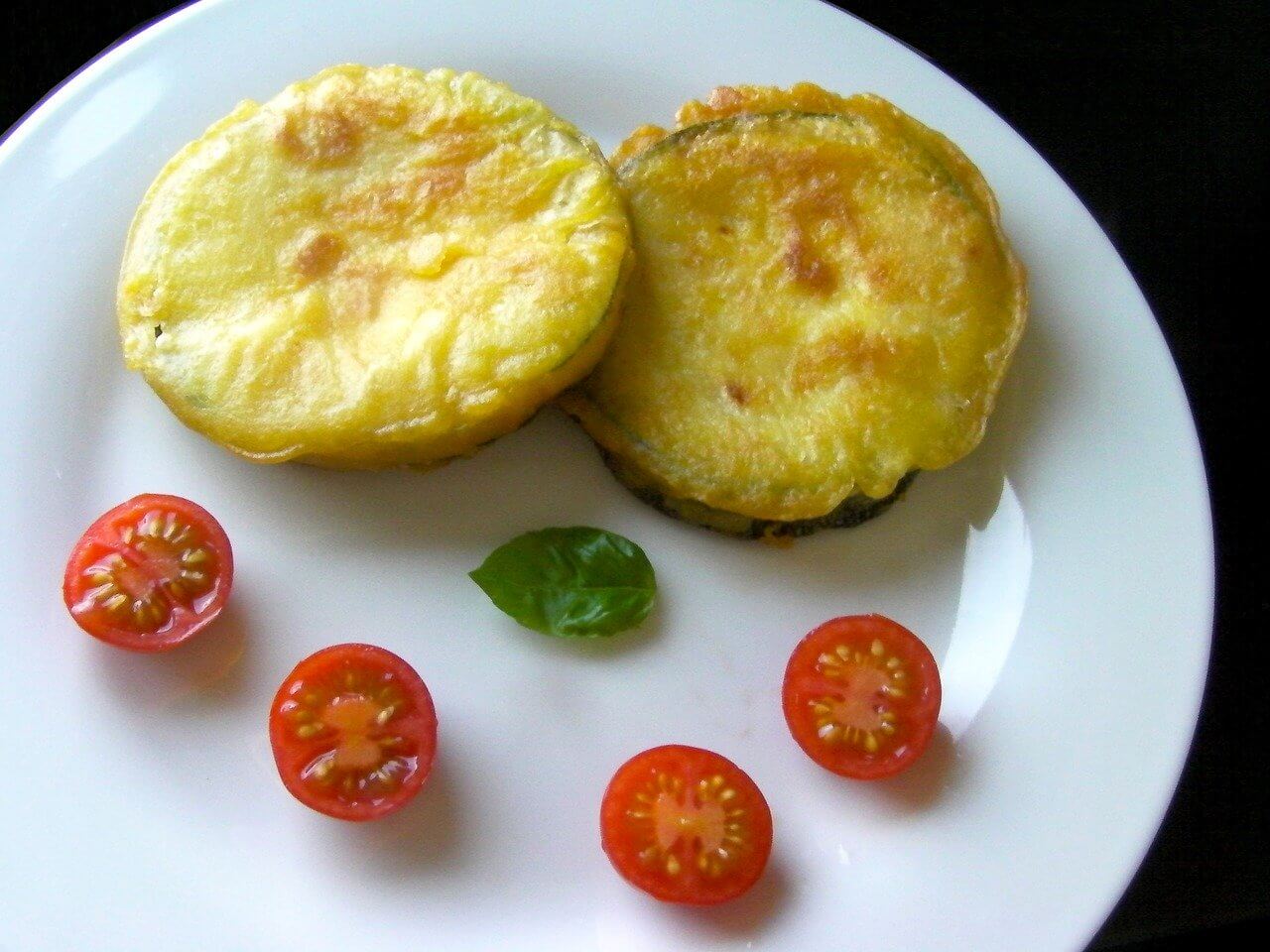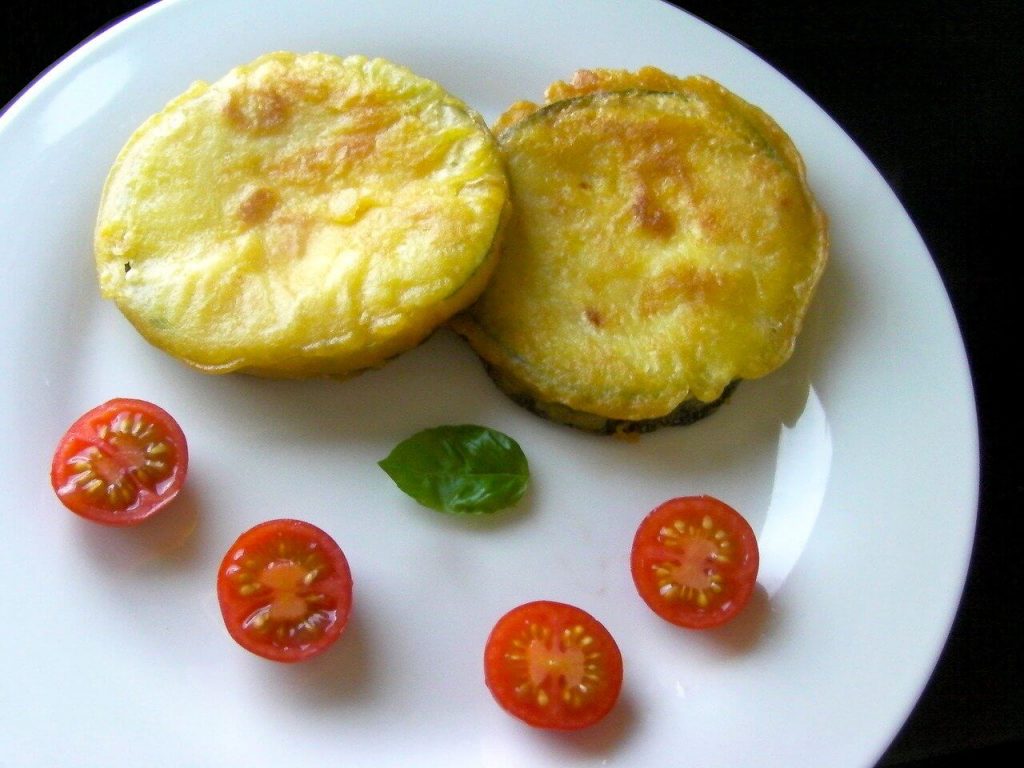 Vegetables and fresh ingredients are a must in Greek cuisine. A traditional starter dish regularly served during summer months is the zucchini fried balls. Grated zucchini blended with dill or mint and other spices, deep-fried are delicious. A nice serving would be with tzatziki sauce or plain Greek yogurt.
4. Greek Salad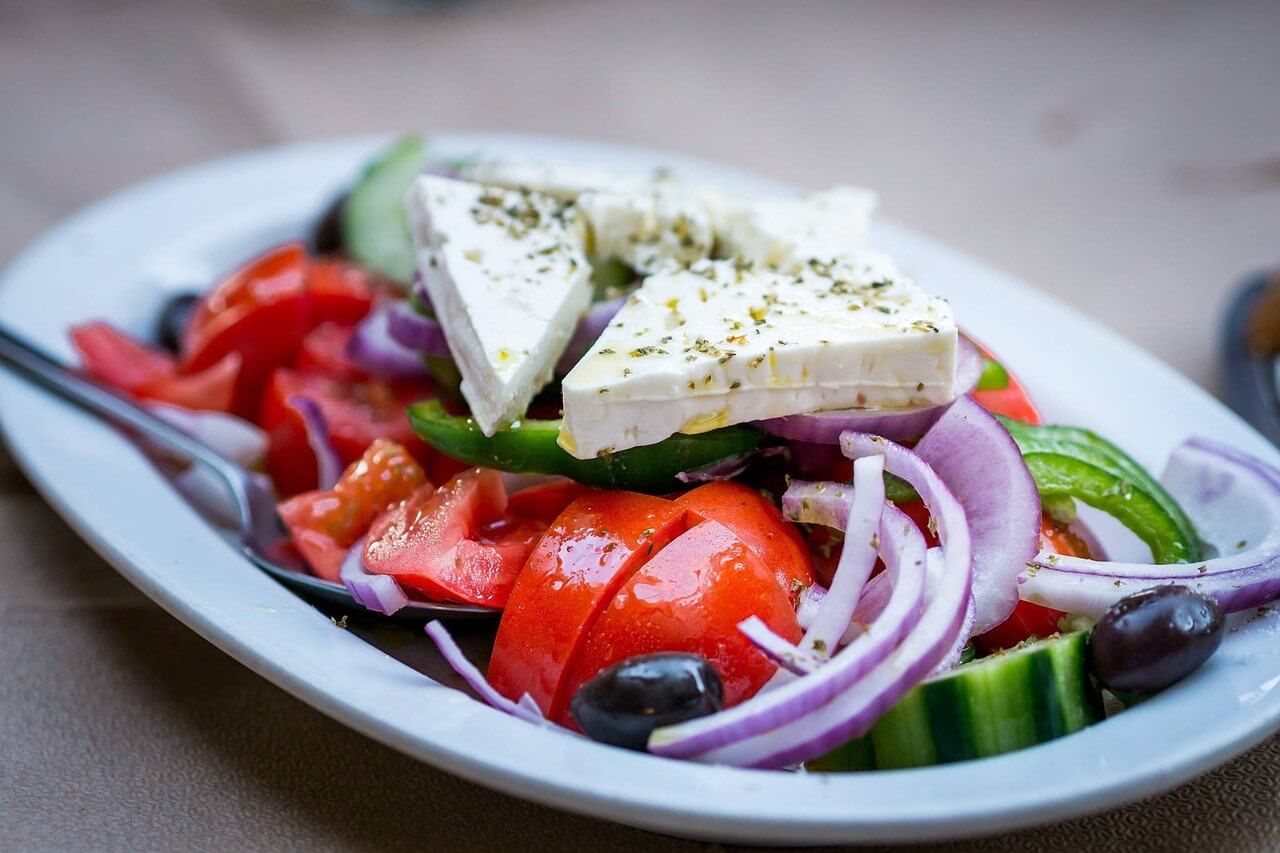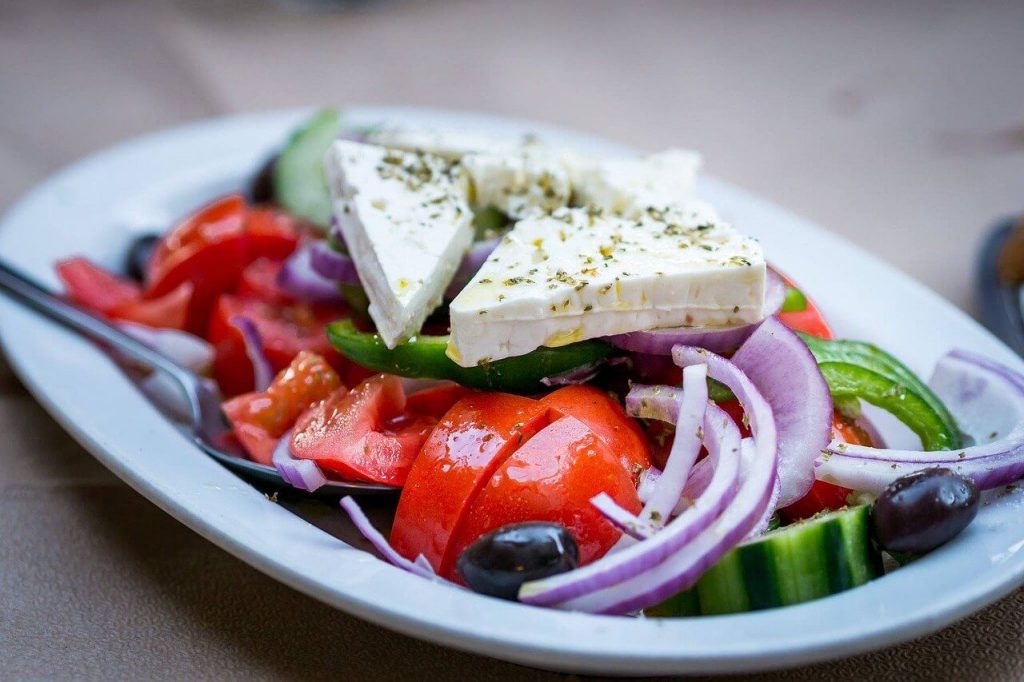 There is anyone that hasn't heard before about Greek Salad and the importance of it in a Greek feast. There is no way to sit in a restaurant or being invited somewhere and not having the famous salad. Greeks usually during lunch they accompanied their meals with a salad. It is made of tomato, cucumber, onions, feta cheese, olives, and plenty of olive oil.
5. Gyros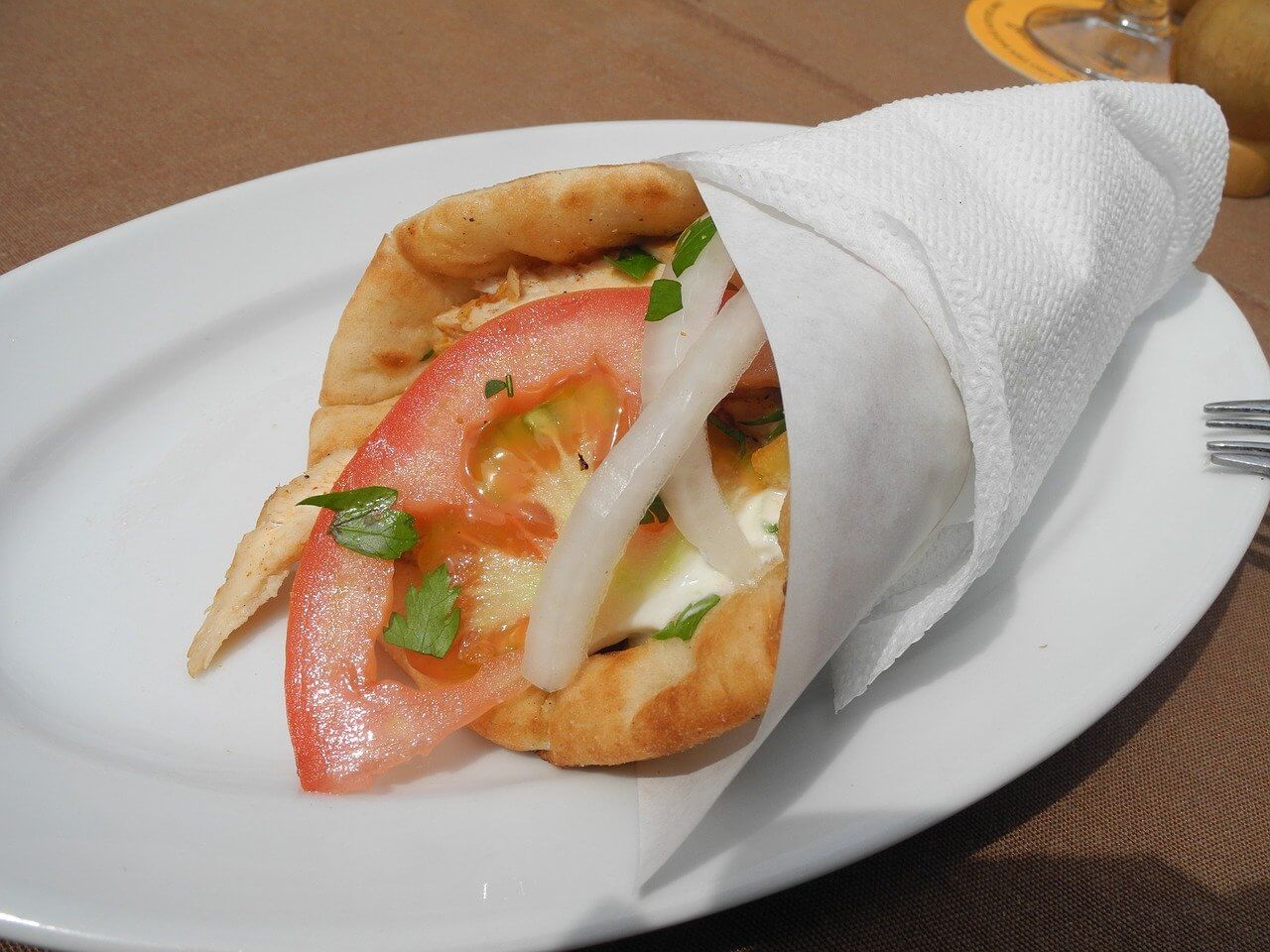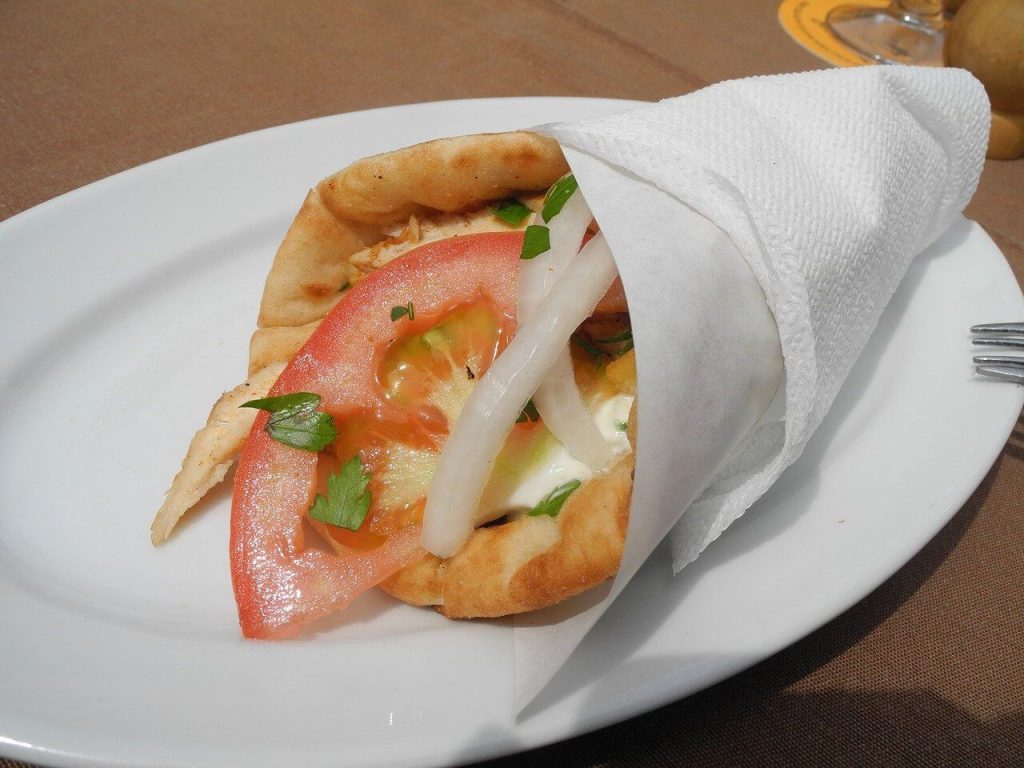 The ultimate street food option you can taste while in Greece. There is almost everywhere a place that serves this delicious meat which is mouthwatering. There are two options in the meat they use such as pork or chicken, but the traditional is with pork. Pita bread is filled with gyros, tzatziki, chips, tomato, and onions.
6. Tzatziki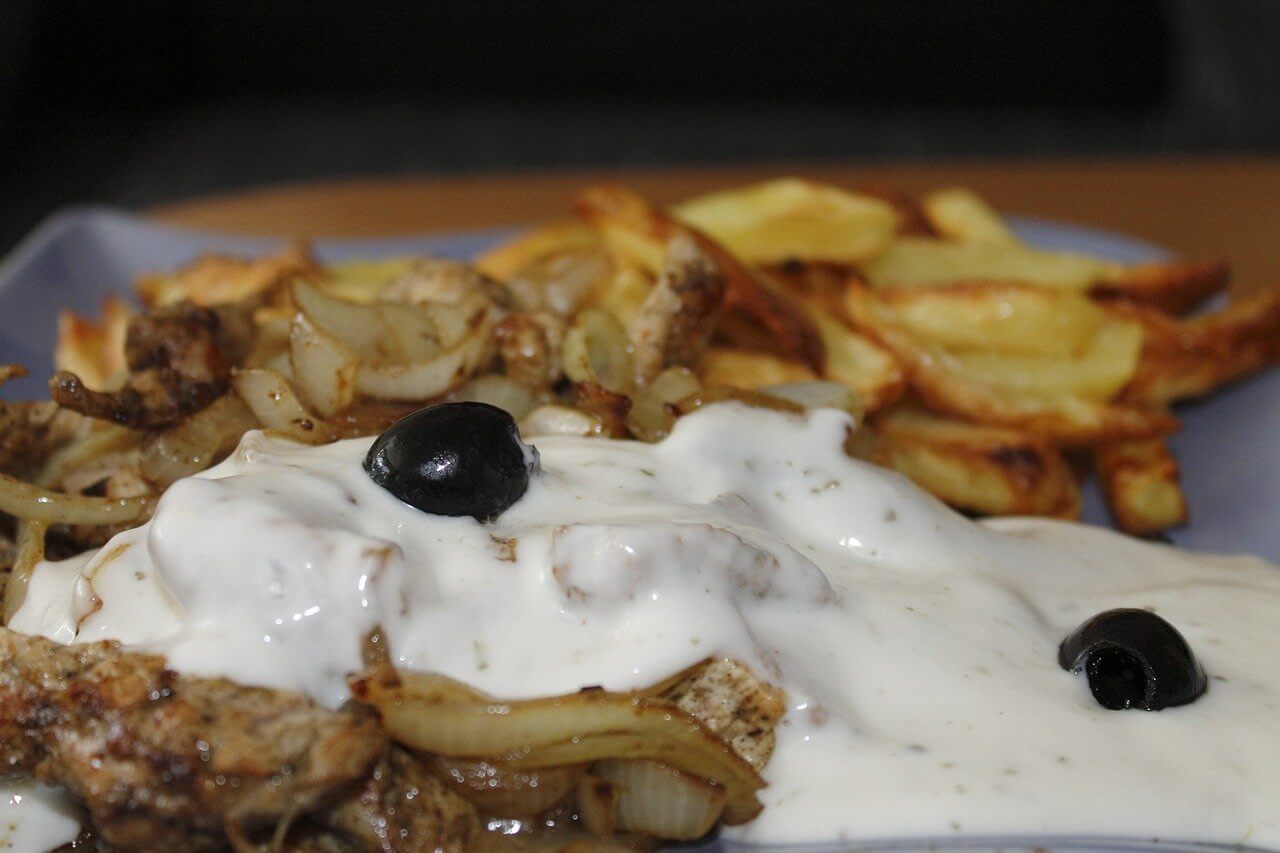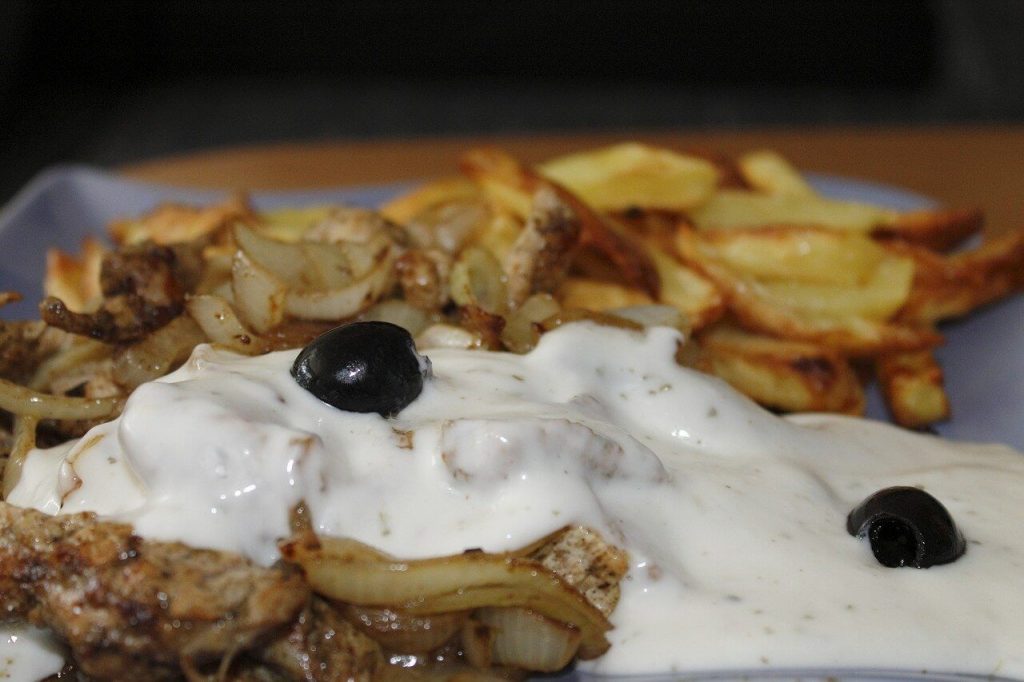 The most known dip sauce in Greece is tzatziki. You may have tasted before but in Greece, it is so tasteful. Greek yogurt with garlic, salt, cucumber, dill, and olive oil. It is usually served as a side dish, and it is a perfect combination of meat. It is also served with pita bread.
7. Greek Cheese Pie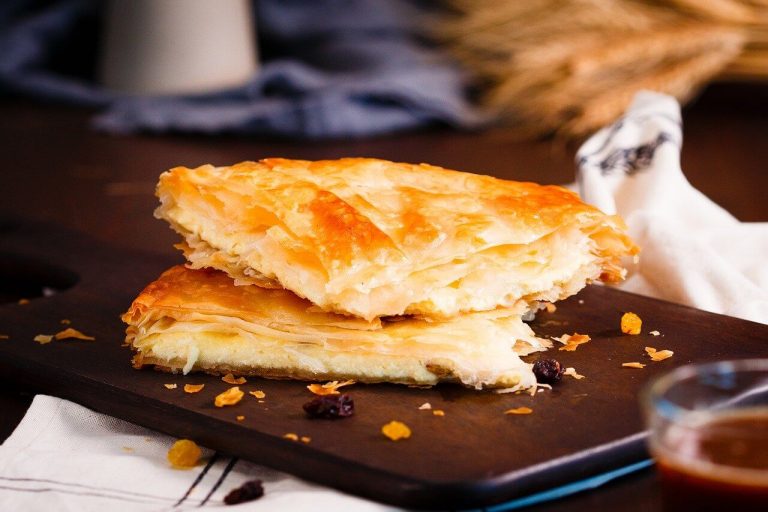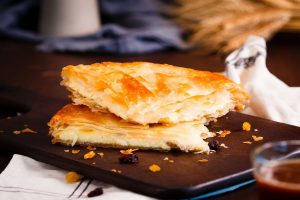 Greece has plenty of tasteful cheeses, but the one that is popular and delicious is feta. There are many Greek recipes that include feta cheese, but the best one is cheese pie. You can find it in every bakery in Greece, and totally worth tasting. Phyllo pastry filled with feta is a great way to kick off your day. There are also many other pies, such as spinach pie, but better start with this.
8. Pastitsio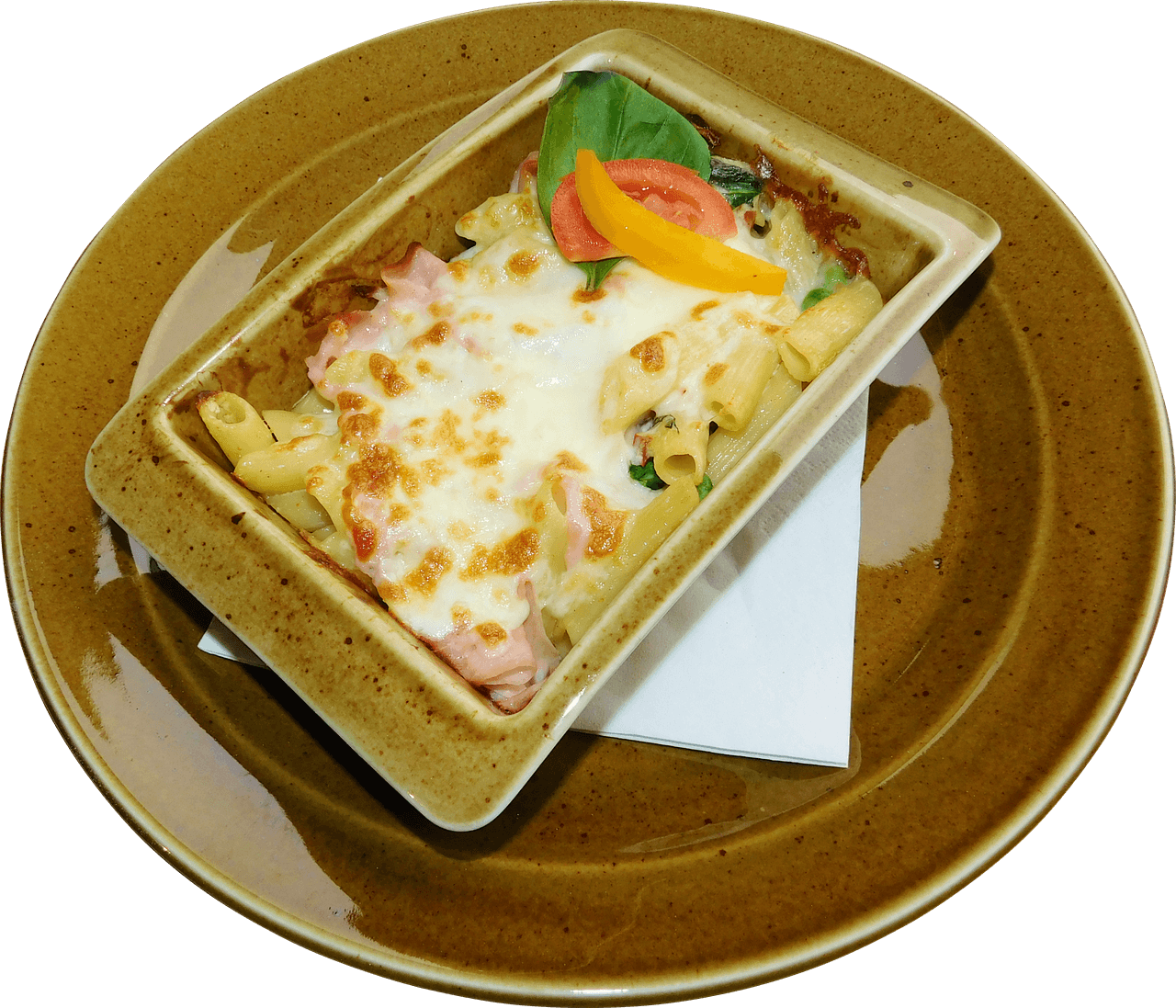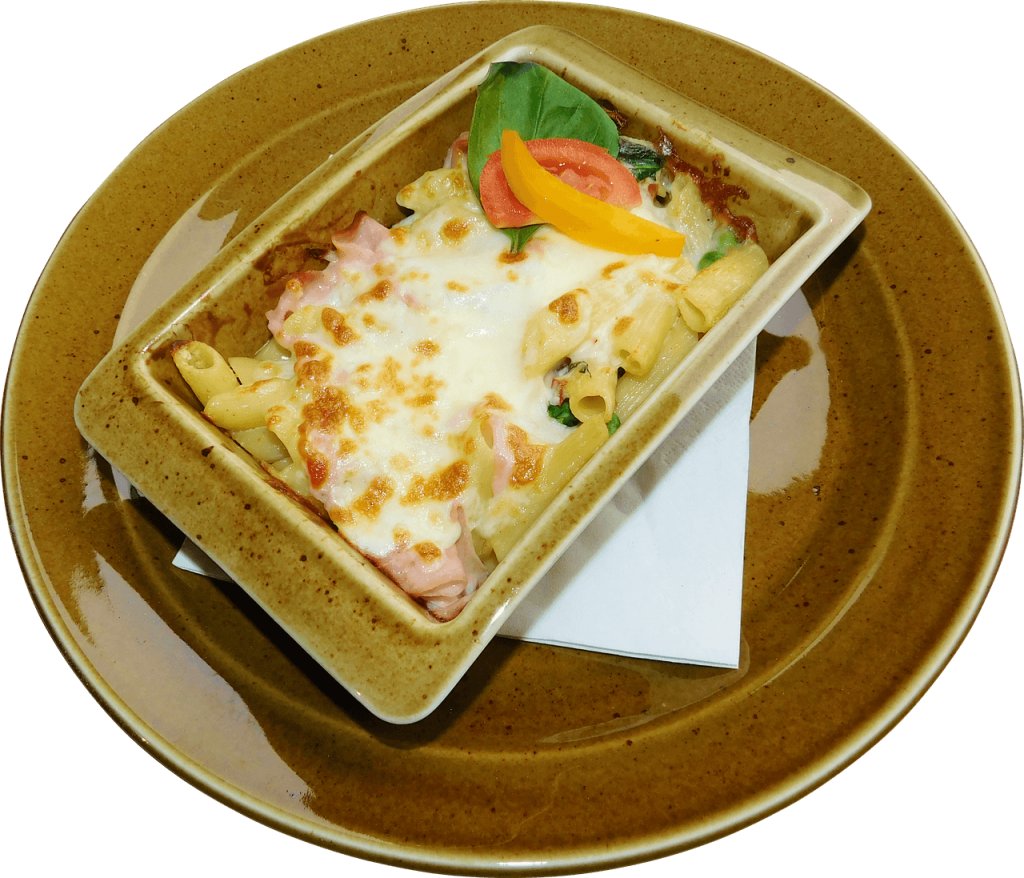 Pastitsio is also a comfort food option, regularly cooked in every house in Greece. It is a  cooked pasta baked dish, with ground beef in a tomato sauce and covered with bechamel and cheese. It is crispy on top and juicy in the middle. An absolute food that is definitely worth tasting and combined with Greek salad.
9. Fried Feta Cheese with Honey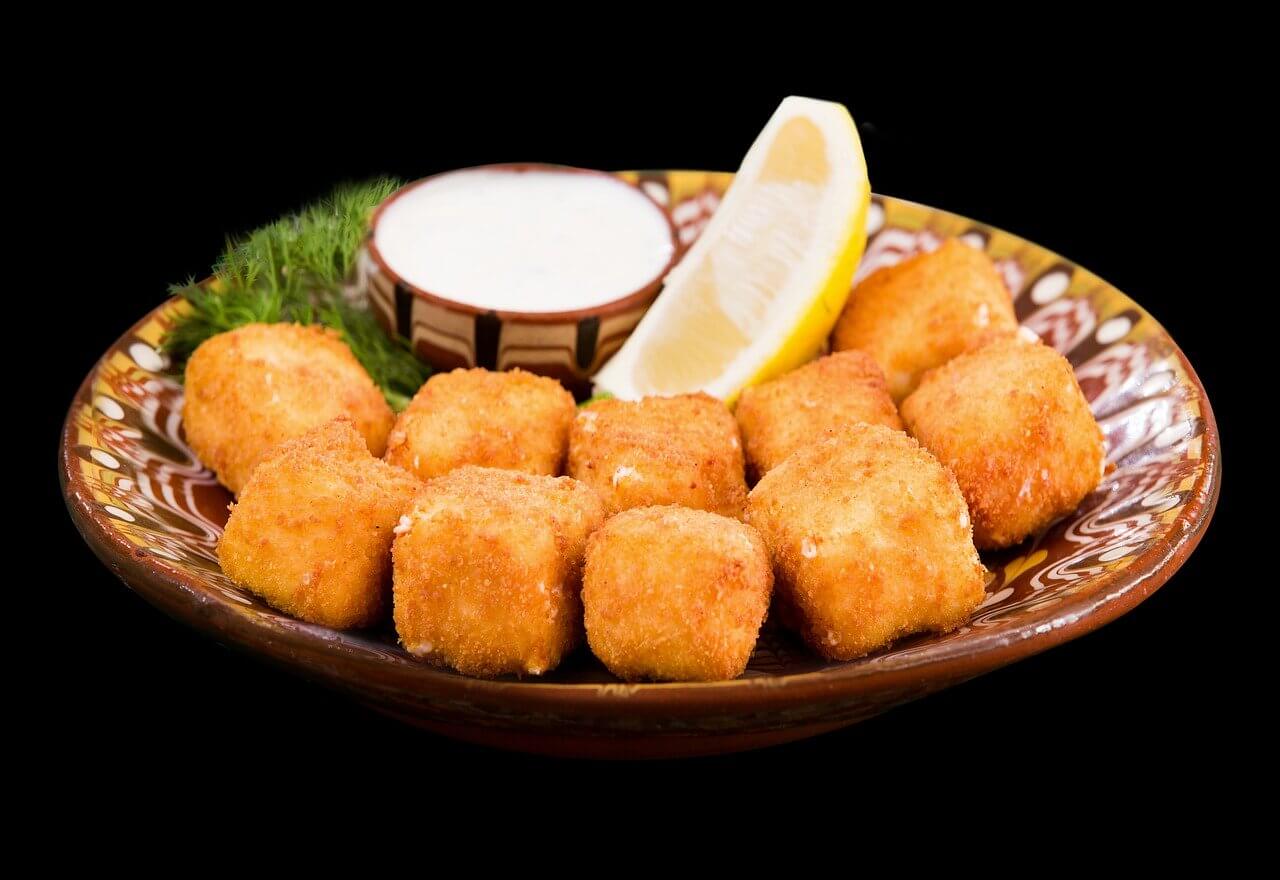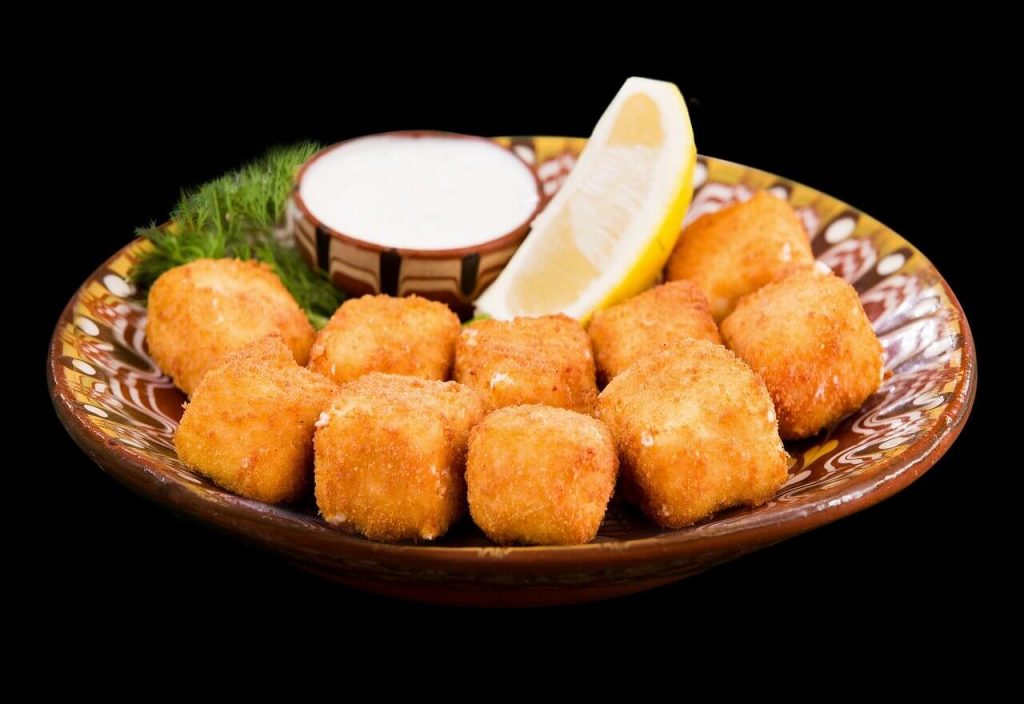 A side dish with feta is an ideal option to start your meals in Greece. As already said, feta cheese is almost in every food and cooked in many variations, but you should totally try this one. Feta cheese wrapped in phyllo pastry deep-fried and sprinkled with honey and thyme leaves.
10. Fava Dip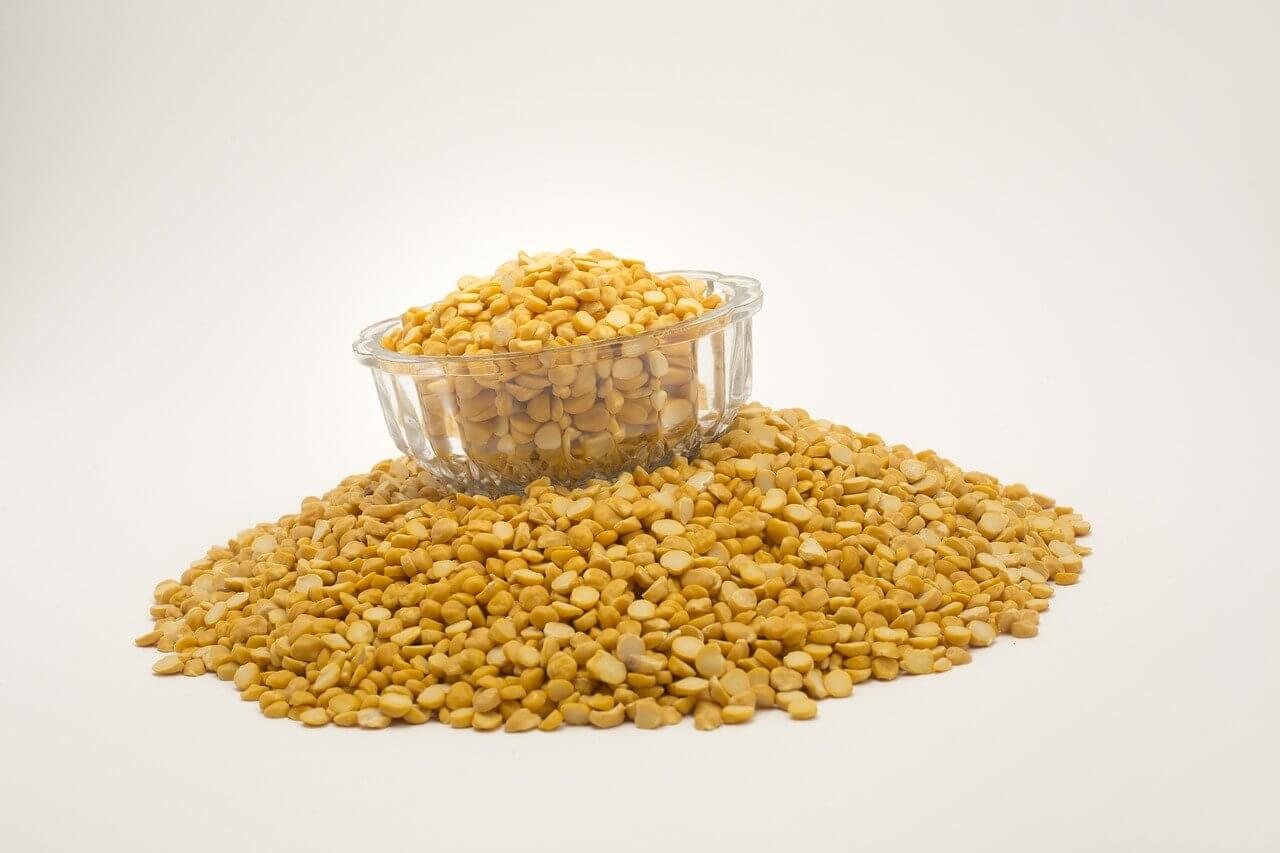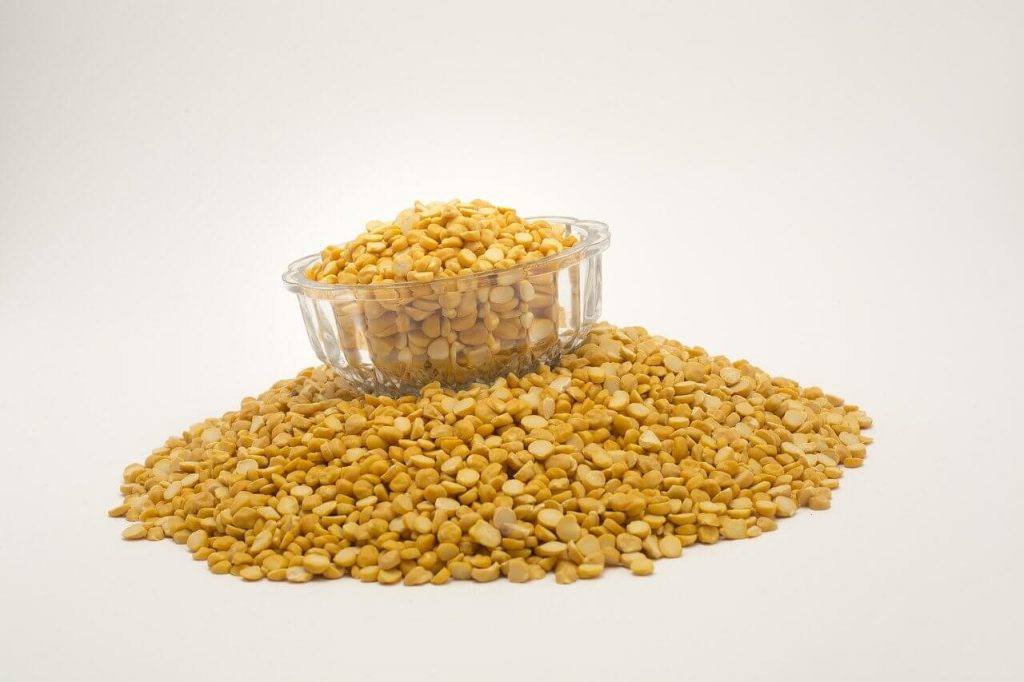 An excellent vegan option is fava dip which is made with mashed yellow peas cooked in a pot and served with olive oil, caper leaves, and pickled onions. This dish is a traditional recipe made in Santorini, but you can find it in almost every tavern in Greece. Totally worth tasting.
11. Bougatsa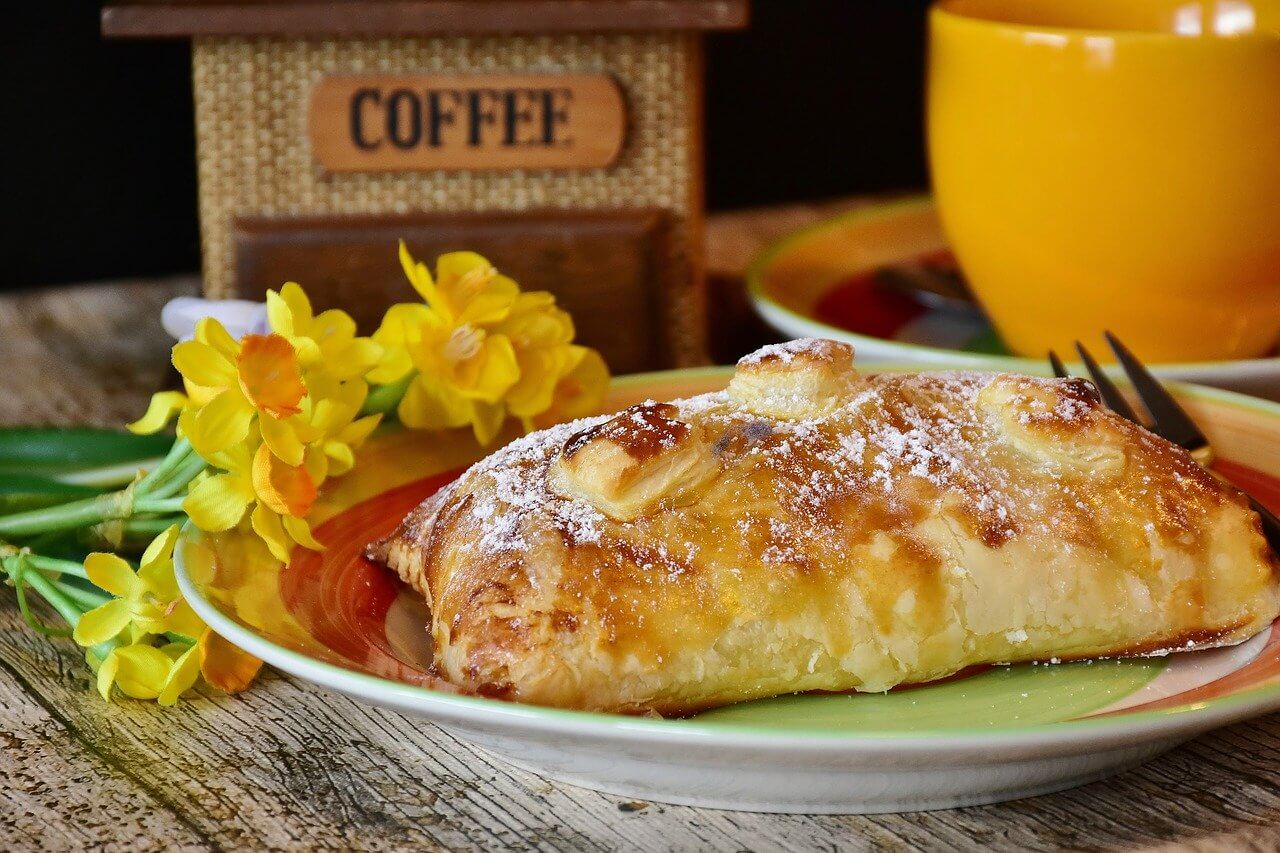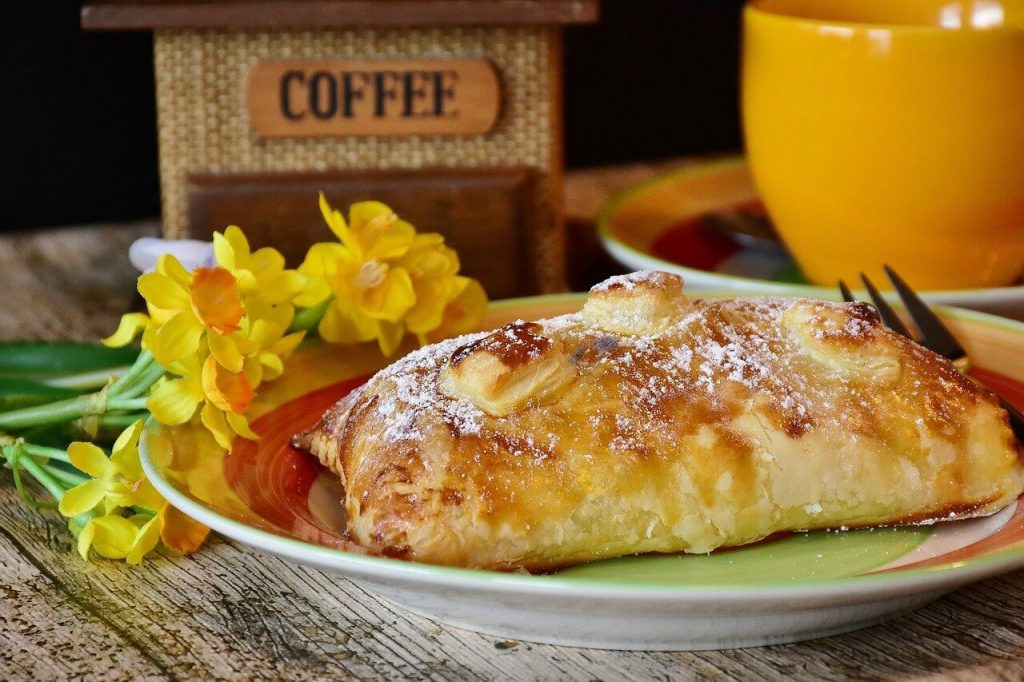 Bougatsa is a sweet food, not much in sweetness as other Greek desserts, but it is quite sugary. It is made with phyllo pastry and filled with semolina custard. It is drizzled with powder sugar and cinnamon, and it can be found in bakeries or small stores that produce only this kind of pastries.
12. Galaktoboureko
Galaktoboureko is the ultimate dessert in Greece and it is served to end a lunch or dinner meal. This delicious dessert is made of crispy phyllo pastry sprinkled with melted butter and filled with creamy and fluffy custard. After it is been baked in the oven it is poured with syrup.