1. Fish and Chips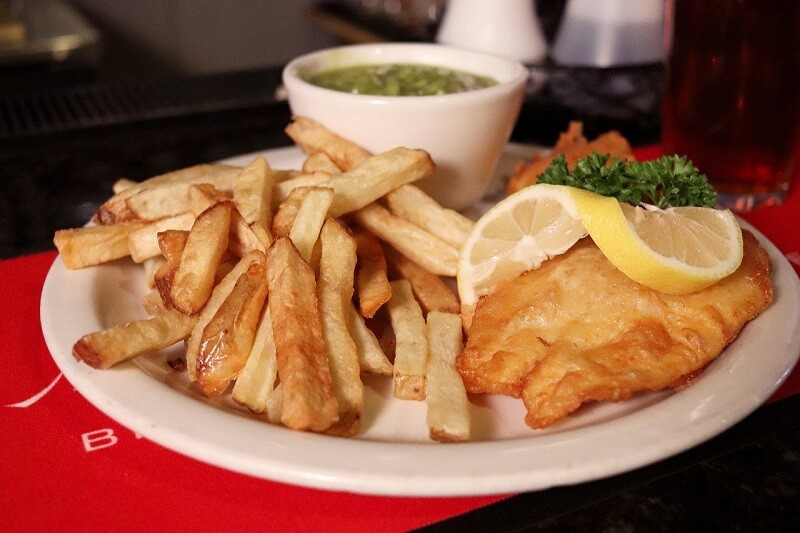 British food is widely known as dull and boring related to its weather conditions. However, there is some iconic English food to eat while in England, that totally worth it. There are so many British delicacies that are a tasteful and wholly different experience. First things first, the most iconic English food is fish and chips. You can find this flavourful dish in every city in the UK, but the South West of England is extensively known for serving fresh fish from the Atlantic Ocean. It is fried fish with a battery crust served with chips and mashed peas.
2. Bangers and Mash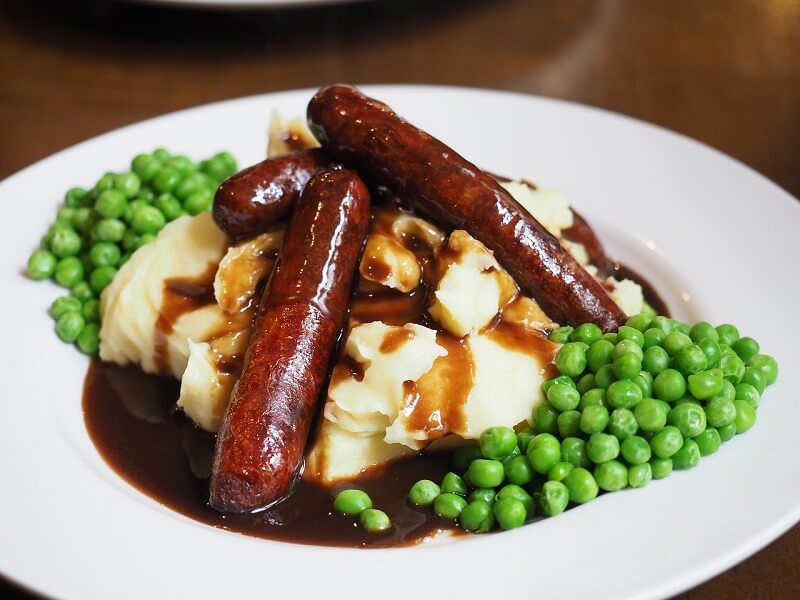 A traditional comfort food dish also known as sausages and mash is cooked in every house in the UK. The dish consists of roast sausages, mashed potatoes, and it is often served with peas and gravy sauce. It is quite delicious and worth tasting.
3. Full English Breakfast
The second most iconic dish in the UK is the English Breakfast, which is served in many variations depending on the city you are visiting. It is a really good start to kick off your day as it is a full meal. Eggs, bacon, sausages, beans, and mushrooms are a staple for this British food. Definitely don't miss it!
4. Sunday Roast with Yorkshire Pudding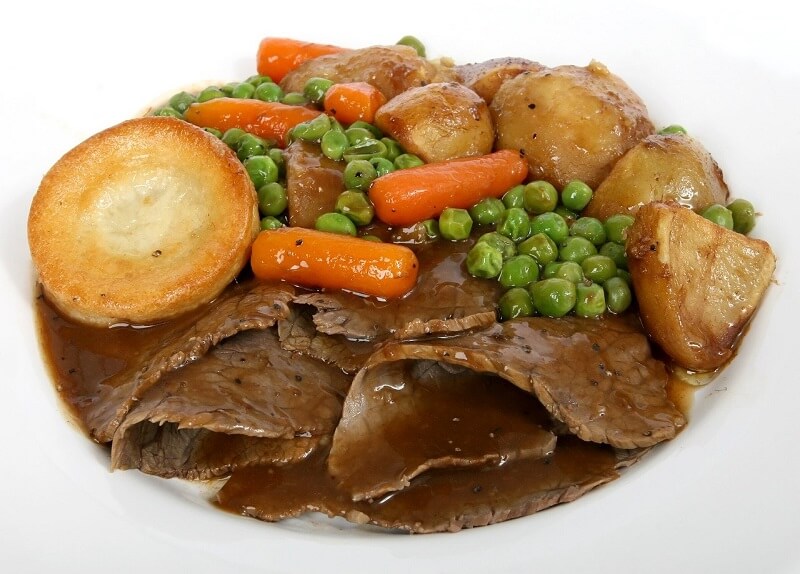 A popular Sunday dish cooked with beef, chicken, or lamb. The traditional recipe although it is made with beef, and this alternative is the most known. It is a mouthwatering dish serving with Yorkshire pudding which is a must in this recipe, vegetables, and gravy sauce.
5. Steak and Kidney Pie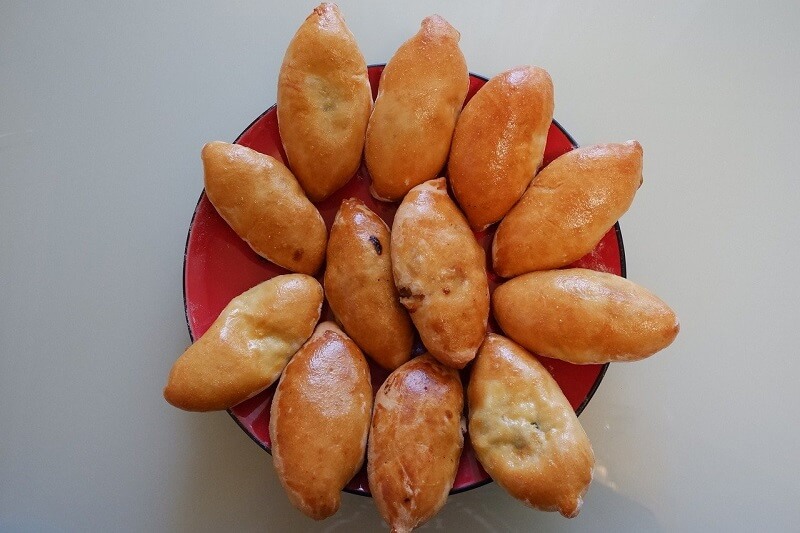 Pies are quite a thing in the UK, and you can find many variations depending on your taste, but one worth tasting is the steak and kidney pie. There is an alternative with leeks if you are not that keen on red meat, but in any case, pies are a must-try in England.
6. Pie and Mash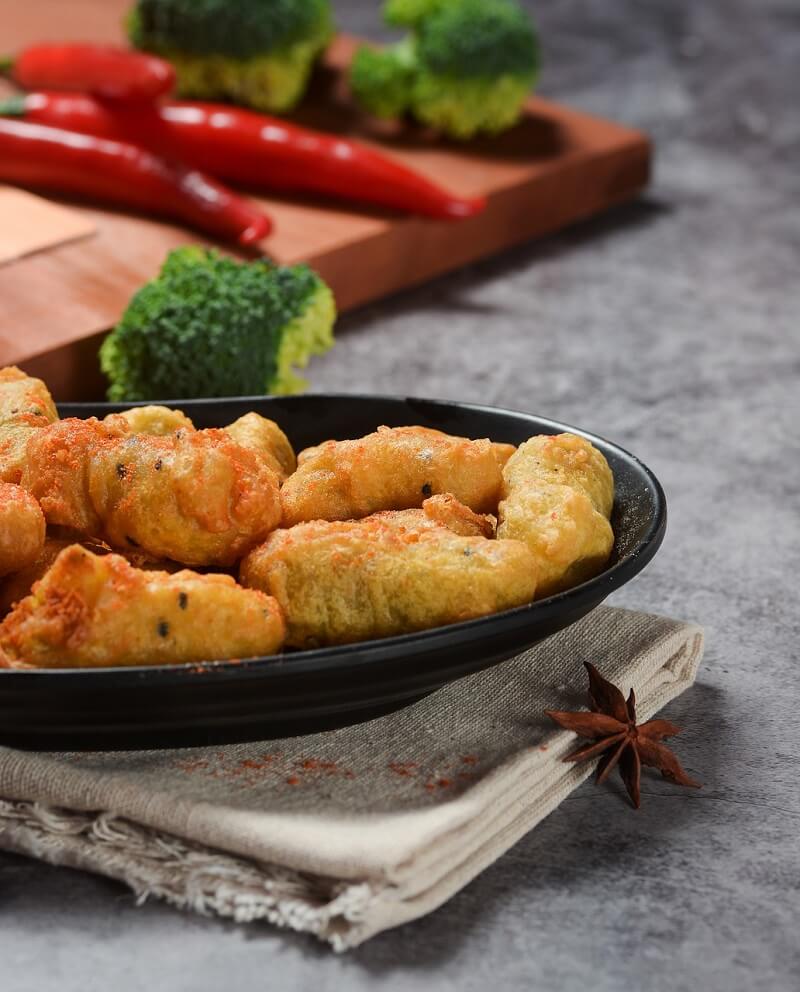 Another dish including pies, but in a completely different style of serving. Pies are the perfect street food snack in England, where you can find almost in every bakery. Pie and mash is a comfort food dish, which is extremely popular in pubs. It is consists of a regular pie filled with meat or vegetables and cheese, served with mashed potatoes and gravy.
7. Eton Mess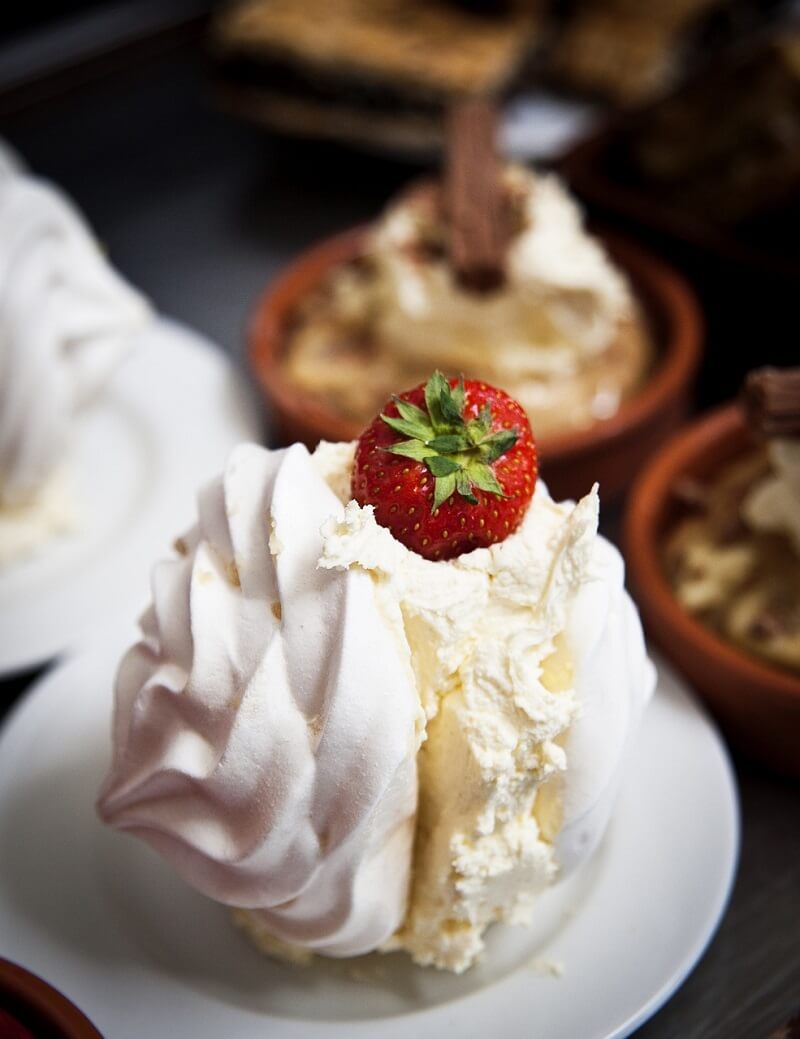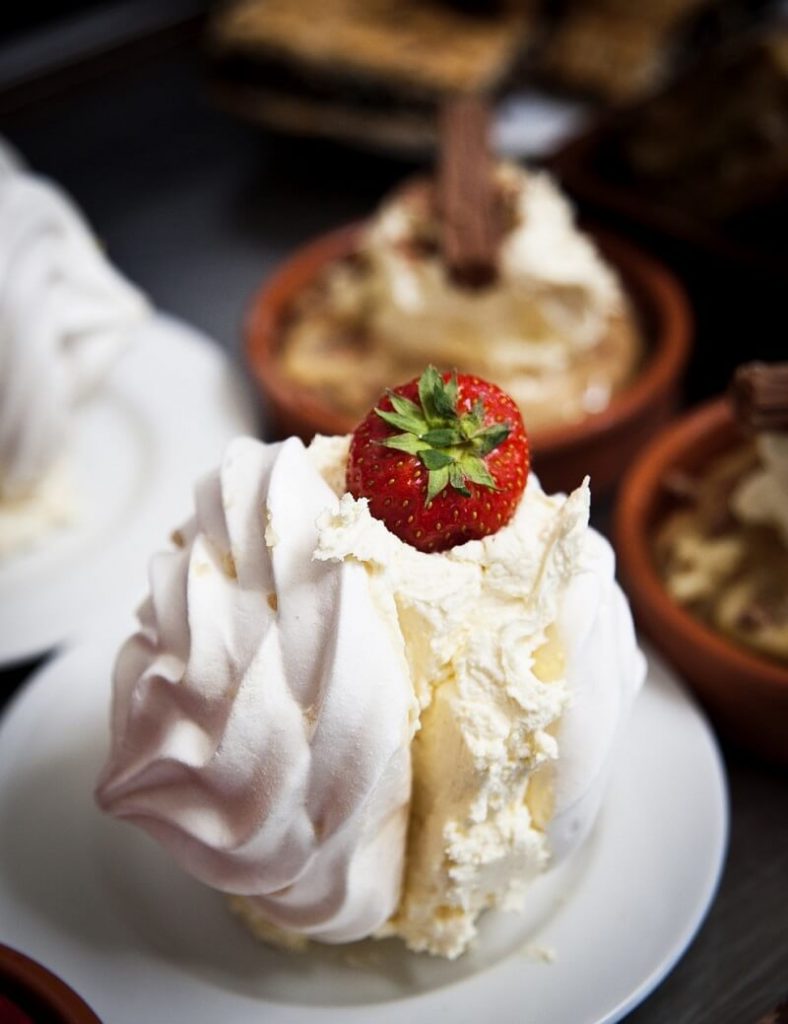 A classic British treat is Eton Mess, which is a delicious sweet popular in England. It is made with crushed meringue, strawberries, and cream. It is not easily served in pubs and restaurants, but you can find some really good places which serve it.
8. Sticky Toffee Pudding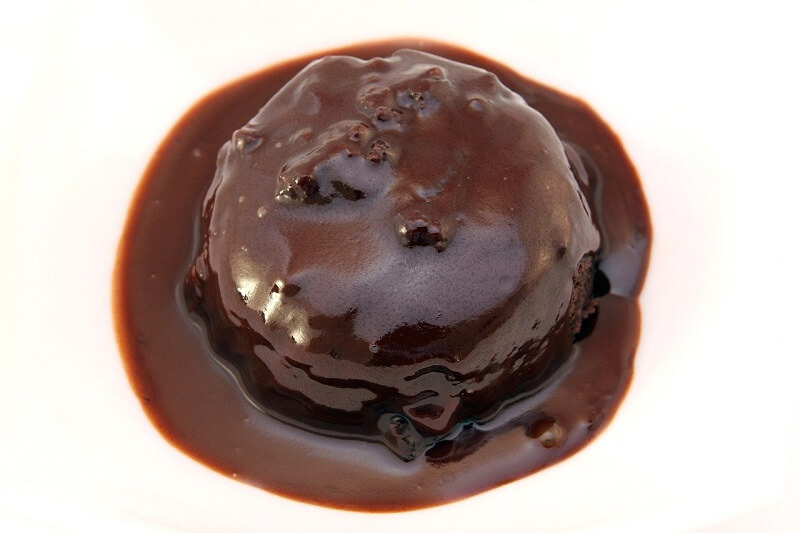 Puddings are definitely a must in the English cuisine, cooked both sweet and savoury. Sticky toffee pudding is one of the most indulgent sweets in the UK, and when it is cooked properly totally worth it. It is a steam cake soaked with sticky toffee and usually served with ice cream.
9. Beef Wellington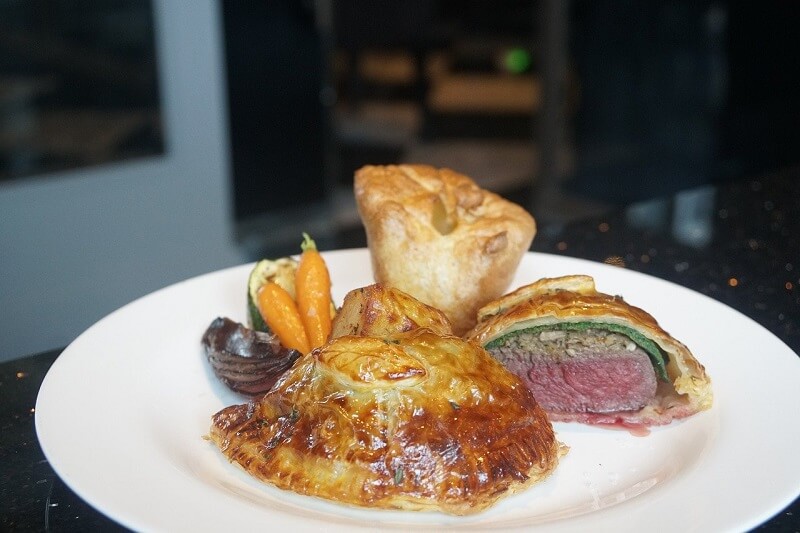 It is a worldwide known dish made with the finest fillet steak covered with a puff pastry. It is usually served in restaurants and it is quite an expensive eatery, but totally worth it. If you are a meat lover, this is definitely a proper meal for you.
10. Bacon Sandwich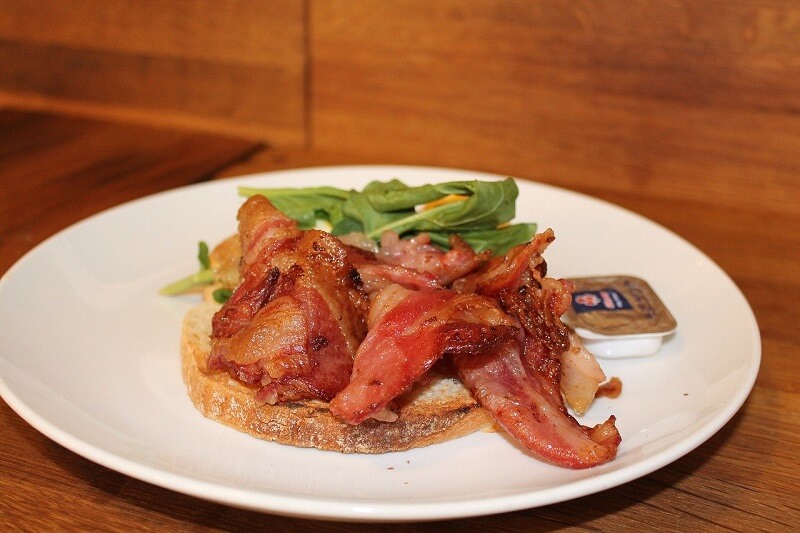 Bacon Sandwich is not something special, but it is a typical grab-and-go breakfast in England. So, you can find it in almost every store across the UK, but there are many cafes which serve it also. The most ideal way to taste it, it is when the bread is toasted and the bacon cooked until it is crispy.
11. Trifle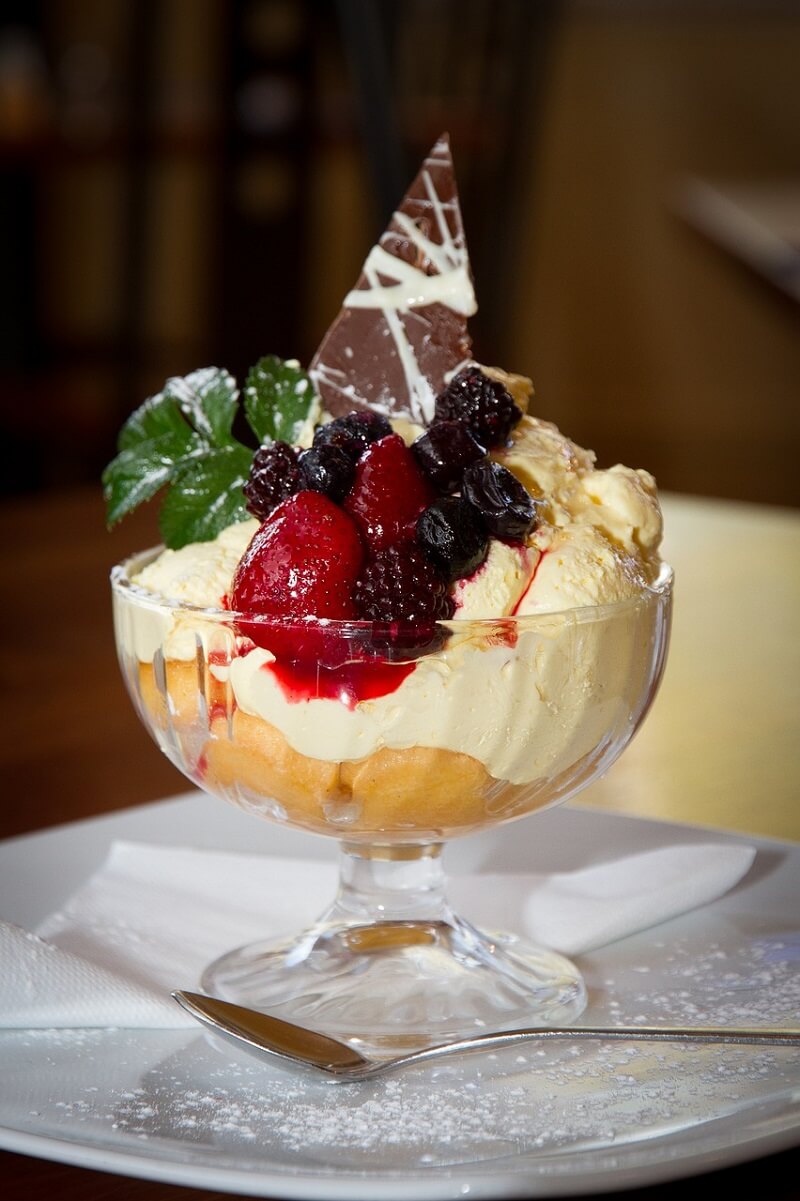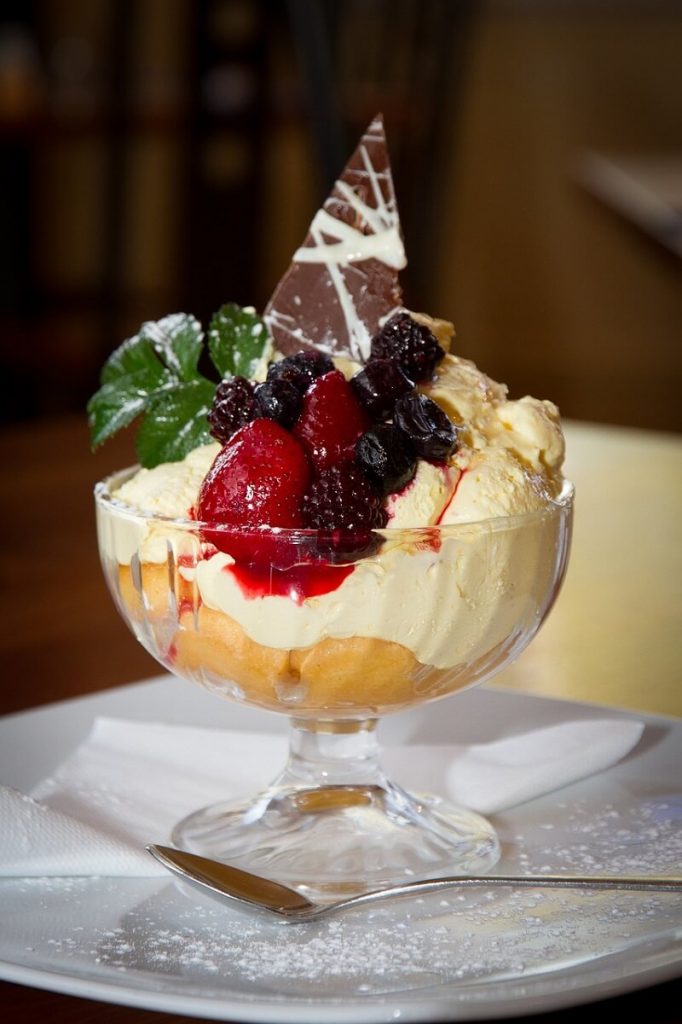 A beautiful and tasty dessert, the trifle, a sweet that you won't feel guilty about eating it. It has layers of cream, fruits, and jelly and it is absolutely delightful. It is commonly served during the festive season, and it is also a good dessert to go with celebrations.
12. Afternoon Tea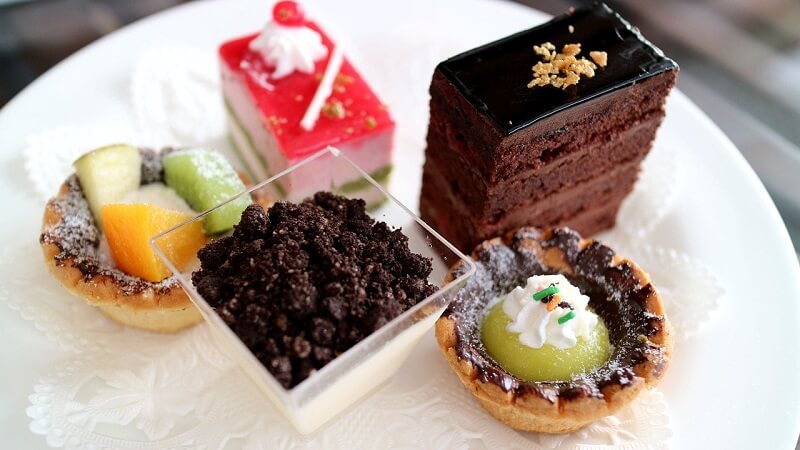 This is not a food but a whole ritual for the British. Afternoon tea is an experience that definitely will make you feel like a royal. It is usually served after four and has of course tea and finger food, such as pastries, scones with butter and jam and small sandwiches. It is perfectly combined with a glass of Champagne or Prosecco. Totally worth it!