Varna is a place for everyone with fun at the back of their minds. The cozy atmosphere and ambiance at the rooftop bars is one thing that will catch your attention in the city. It is just perfect for a couple of drinks. So why not take a walk into one of the finest rooftops in Varna as this list guides you on the best roof terraces you can find in the city.
Cubo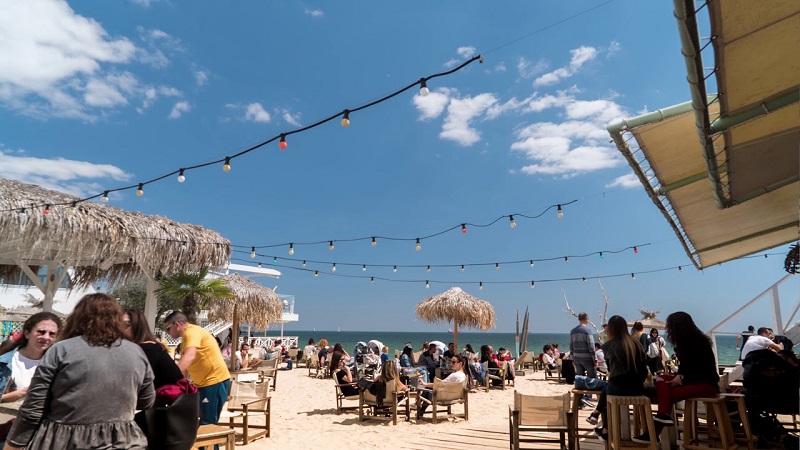 Source: Link
One of the preferable places by citizens and guests in the city is this mind-blowing rooftop bar called Cubo. It is located near the sea and is an ideal destination for a cold drink and funky music. Cubo is the top place for a cocktail at the beach during summer. You can hang out with friends during the day or drink through the night at this rooftop bar. The roof terrace offers nice views of the sea where you can sit and enjoy a round of cocktails on your table. If you are visiting Varna during summer, plan to spend some time at Cubo.
Piano Bar Stars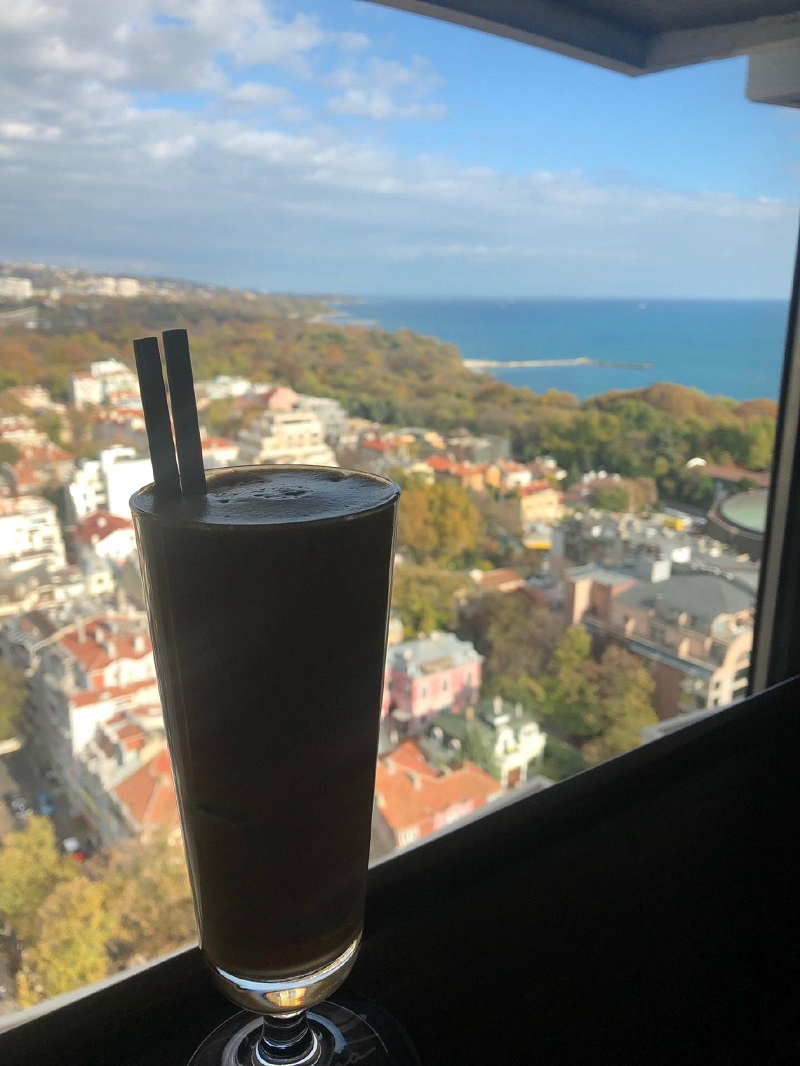 Source: Link
An excellent destination that also provides you with spectacular views over Varna from the roof terrace is Piano Bar Stars. The drinks and ambiance are quite amazing, but it is highly recommended during the daytime as there is always a hike in price at night. The Piano Bar is a great bar with a fun and relaxed atmosphere where you can enjoy cool music from the band. You could also visit the bar for a romantic date with your partner.
Beach Bar Selfie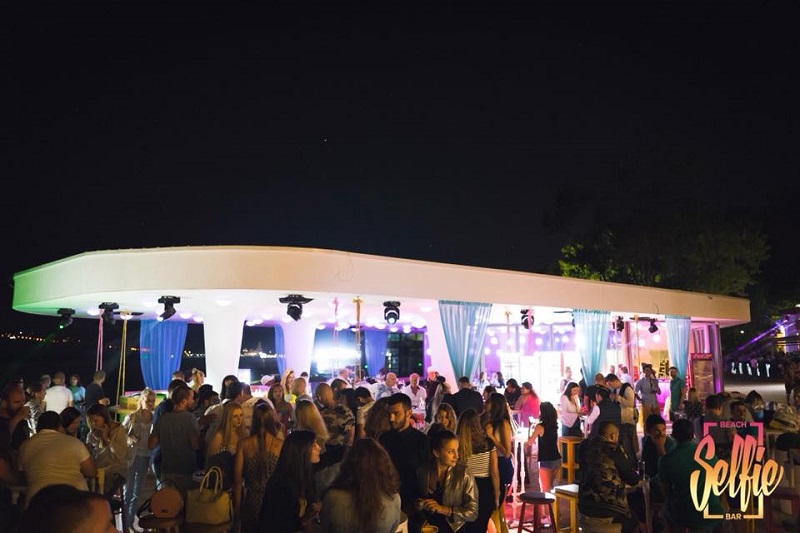 Source: Link
Have you ever been to a beach bar where you could grab a drink during the hot day, or take part in a party night? Beach Bar is a fantastic rooftop bar that is perfect for a holiday getaway. It is a good place to get stunning views of the clear blue waters of the sea. The atmosphere is cool, and they offer good music that you can dance to. Having a bottle of drinks or some nice cocktails wouldn't be a bad idea as you will find them at reasonable prices. Beach Bar is also an ideal spot to enjoy some great seafood. You wouldn't want to miss out on this rooftop bar as it is a highly recommended place that is worth visiting.
Hotel Divesta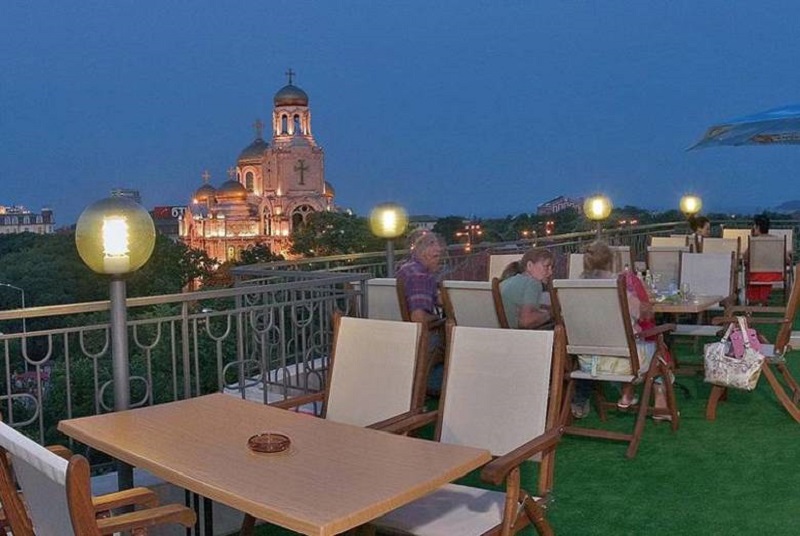 Source: Link
Hotel Divesta is a modern and classy hotel in Varna that has a reputation for offering the best hotel services in the city. Located right in the heart of the city, Hotel Divesta is a place worth visiting as you will find the room very spacious and the staff very helpful and friendly. There is a bar in the hotel where you can settle for breakfast. The terrace offers panoramic views of the city.
The Garden Bar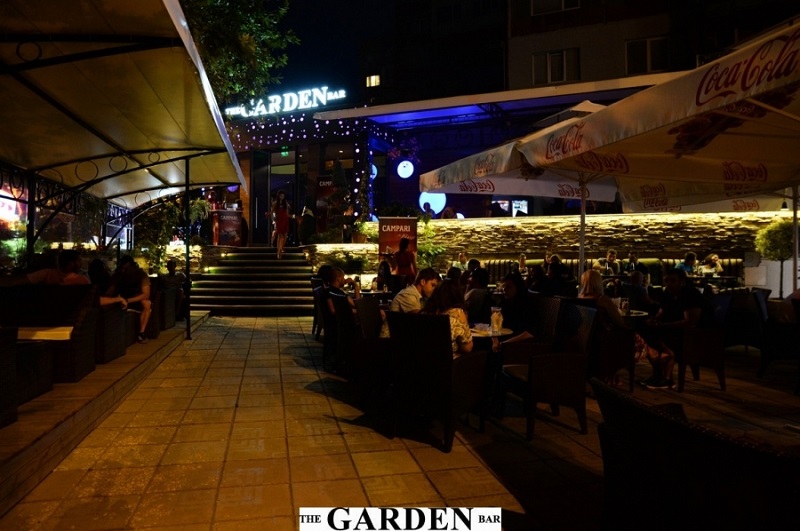 Source: Link
Who wouldn't enjoy a bottle of beer in a garden? The Garden bar is a favorite destination for people in Varna. It is a nice spot to settle for good food and drinks. There is a roof terrace in the garden where you can gather with friends for a round of cocktails. The atmosphere is cool, making it the perfect location to spend a sunny day.