Wine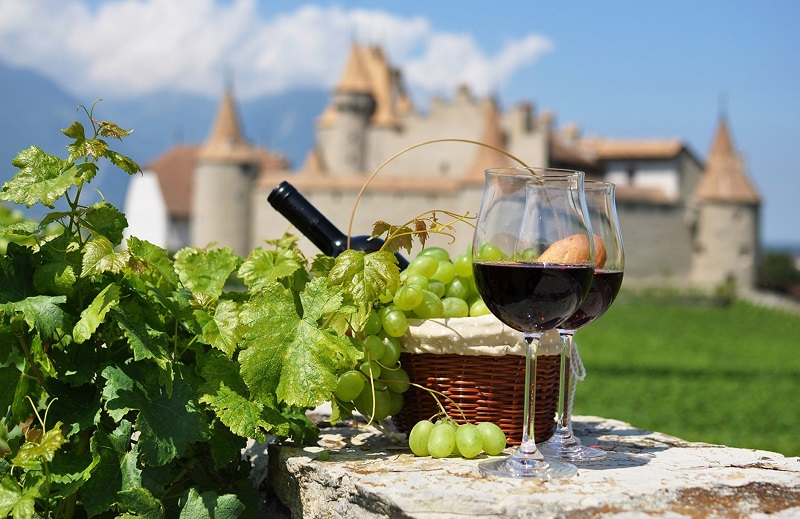 Source: Link
French people are passionate about everything, including their history, culture, and of course their food. When you're on a visit to France, you have the chance to taste some of the best drinks you can ever come across. Here is a list of the best drinks the French consume. French is synonymous to wine. Apart from being the second largest producer of wines in the world, the French people are also great wine drinkers. French wines are known all over the world for their taste, color, and quality, which is nothing compared to most of what you have around the world. It's almost impossible not to find wine at the dinner table. Some of the most popular French wines you'll find are Alsace, Bordeaux, Champagne, Bourgogne, Côtes du Rhône, etc. Click the next ARROW to see the next photo!
Coffee or Le Café and Tea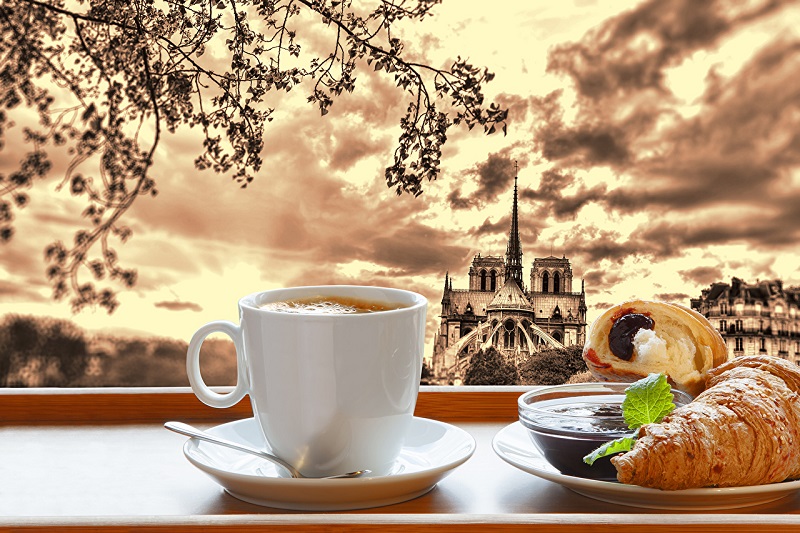 Source: Link
French never play with their coffee, just like the wine. There are five different types of coffee in France. Noisette is espresso with one or two drops of cream or milk. Café Americain is the filtered coffee, while the Café Crème is an espresso with plenty topping of milky foam. You can also try UnDéca, a decaffeinated version of espresso, or Café which is the most commonly ordered coffee after a meal. Click the next ARROW to see the next photo!
Absinthe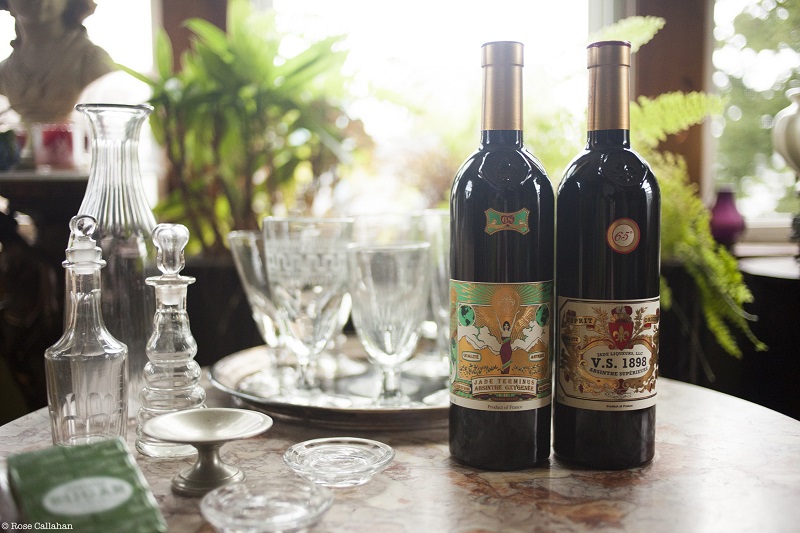 Source: Link
Although it was originally made in Switzerland, the French started producing and drinking Absinthe in the 19th century. It has now become a favorite drink available on shelves all over the country. Absinthe is highly alcoholic, and it currently has more than 200 brands produced in more than 12 countries across the world. Click the next ARROW to see the next photo!
Pastis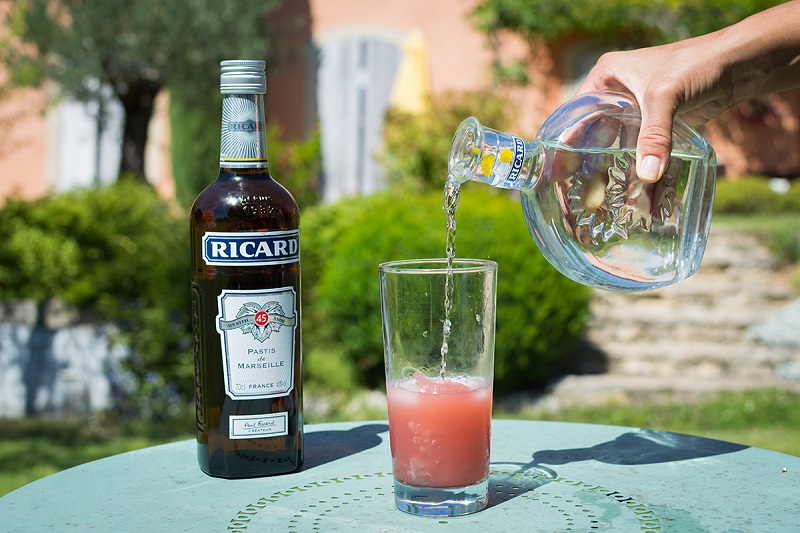 Source: Link
If you're visiting the south of France, there is no way you're not going to come across this drink. Pastis is a flavored drink containing a large amount of sugar, and up to 45% alcohol. Paul Ricard, a French industrialist, is the first person to commercialize Pastis in 1932. Pastis is served over ice, while the oil in the drink makes it turn milky when it contacts water, giving it a cloudy look. Click the next ARROW to see the next photo!
Kir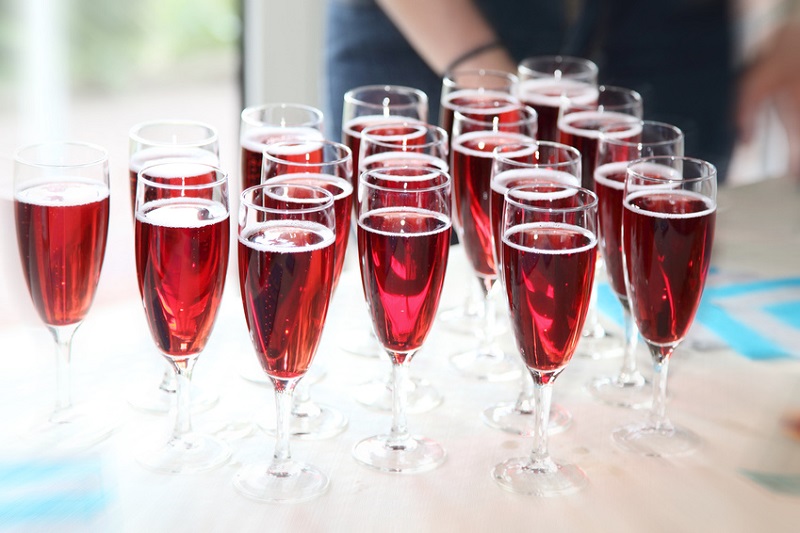 Source: Link
In France, kir is usually drunk as an aperitif, before a meal or snack. It's a popular French cocktail and is served with blackcurrant liqueur and white wine topping. Apart from the regular kir, a number of other variations are available including the kir Pêche, made with peach liqueur; and Kir Pétillant, which is made with sparkling wine. There is also the Kir Royale, for people who like bubbles that tickle their taste bud while they drink. Click the next ARROW to see the next photo!
Calvados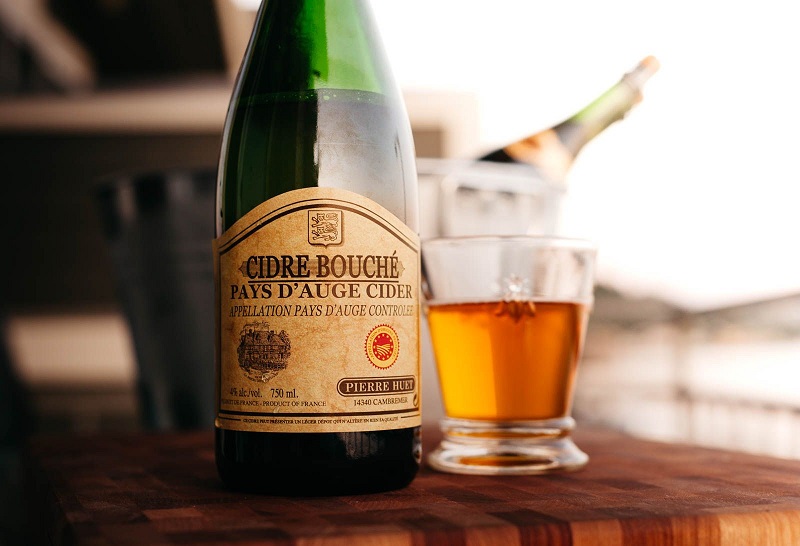 Source: Link
Calvados is a pear or apple brandy made since the 8th century. The drink is common in the Normandy region of France and is distilled from cider that has been made from specially grown apples. Interestingly, Calvados has more than 200 varieties all of which have their unique taste, presentation, and purpose. Click the next ARROW to see the next photo!
Grand Marnier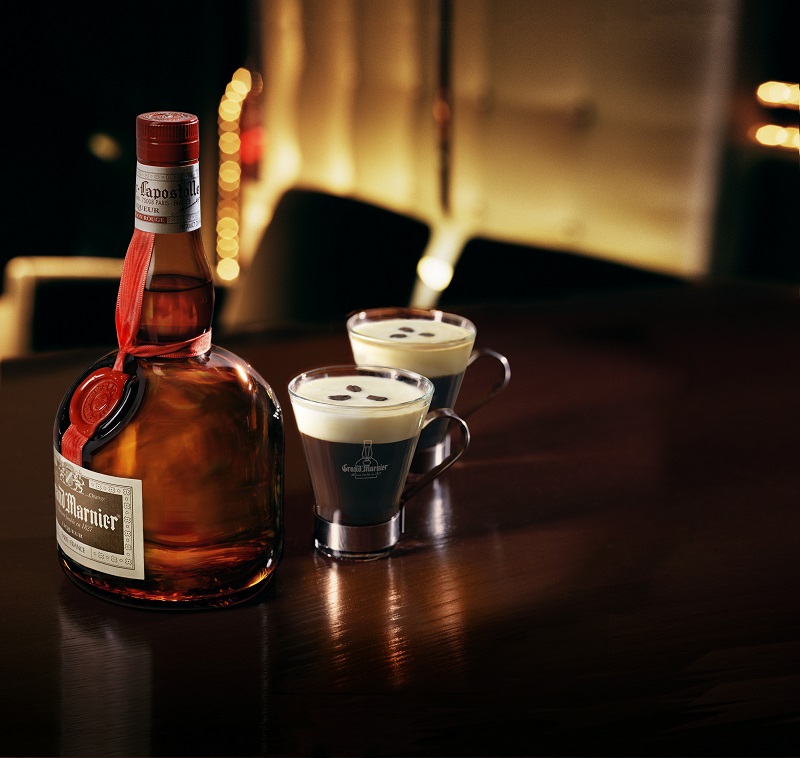 Source: Link
Grand Marnier is a straight-up drink. It is orange-flavored, and many people use it in cocktails, desserts, and other forms. Grand Marnier contains 40% alcohol and is usually distilled from sugar and orange. It is one of the most famous French drinks, and it is very common to drink it with coffee.