The best way to spend a romantic, cozy, and luxurious holiday in Florence is by visiting the rooftop bars in the city. Florence has no exception for having fantastic rooftop bars that will make your holiday a memorable one just by enjoying the delicious cuisines and tantalizing drinks offered there. But before you decide on which rooftop terrace you want to make the most of your stay in Florence, here are the finest rooftop bars you should explore.
5
Empireo at Plaza Hotel Lucchesi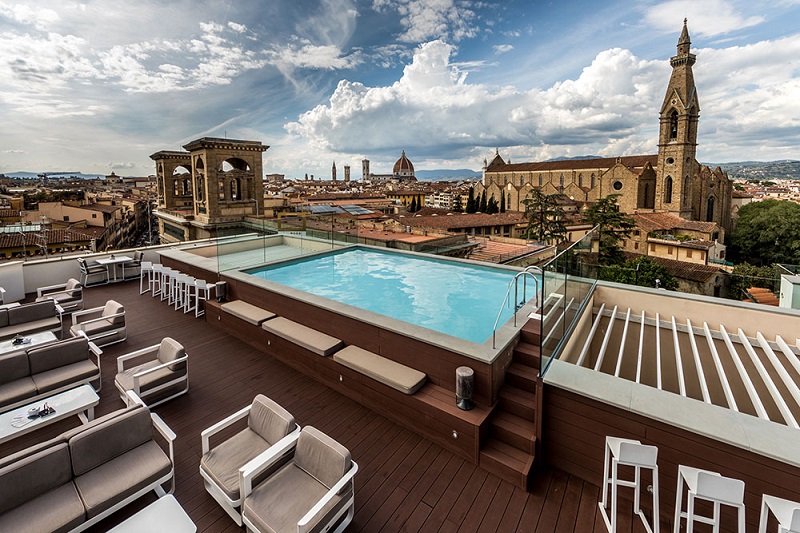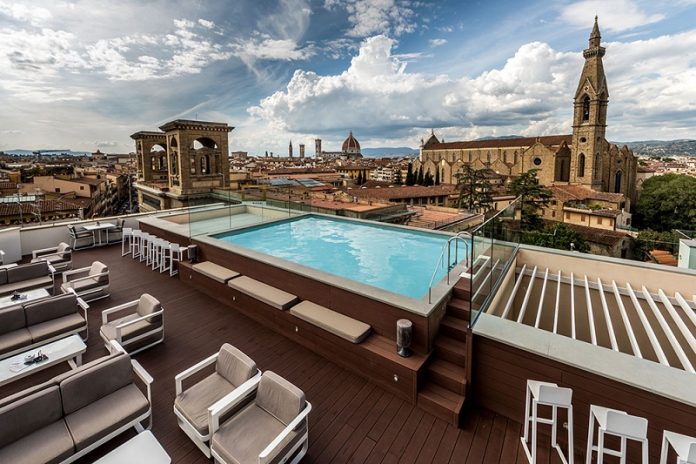 Source: Link
This is a must visited place in Florence if you want to enjoy a luxurious vacation. The rooftop terrace at Plaza Hotel Luchessi shows off a lovely rooftop pool and an American rooftop bar called Empireo. You will enjoy spectacular views of the Florence skyline and the surrounding environment from the terrace. It is an ideal place to enjoy magical sunsets over Florence while soaking the sun in comfortable sunbeds and sipping cocktails in the rooftop pool.