If you are looking to book a flight, then following some simple steps can help you save money. While it is often enough for a meal, you may get lucky and save lots of money. Of course, the more that you save, the sooner you can afford to travel again.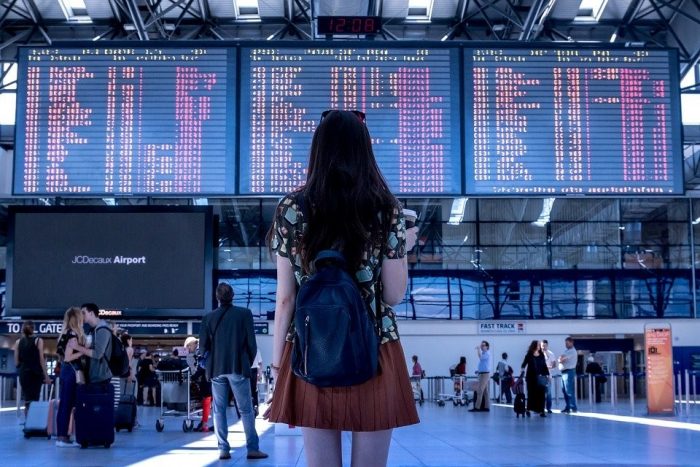 Sourced from Pixabay
Search Incognito
Make sure that you do it incognito or in-private when searching for prices on search engines. Airlines put a cookie on your computer and each time you search for that flight, they raise the prices slightly to encourage you to go ahead and buy the airplane ticket.
Use Flight Search Engines
If you have set days that you need to fly, then enter them into a flight search engine. Popular choices include Skyscanner, CheapOair, Airfare Watchdog, and Google flights. Comparing different ones will allow you to find a cheap flight. If you have flexibility in when you travel, then go to Skyscanner and search for a whole month. This will show you the cheapest days to fly, and it will also show you if airlines have made a pricing error.
Consider Budget Airlines
Budget airlines usually keep their prices lower than the major airlines. While some may show up in flight search engines, others may not. Find out which airlines operate at the airport that you want to fly into and out of, and do your searches. If the airline flies into the United States for even one flight, they must meet stringent guidelines set by the FAA, so the planes are as safe as the ones operated by major airlines.
Think About Alternative Destinations
If there are two or more airports located close together, then you may find better deals at one than at the other. For example, you may find better deals at Gatwick Airport than at Heathrow Airport or vice versa.
Book at the Right Time
Generally, you will want to book domestic travel is 14 to 21 days out while the best time to book international flights is five to six months in advance. The best day to book your flight is on Sundays, followed closely by Tuesdays. Maybe more importantly than the day you book the flight is the time of day. Book your flight at 3 AM, so forgo some sleep by playing some rock paper scissors online, and you will save money on your next flight.
Pick the Right Time of Day
Booking an early morning flight may mean that you have to climb out of your bed with its comfortable memory-foam mattress sooner, but you can save lots of money by taking early red-eye flights.
Consider the Season
If you have a lot of flexibility, then try booking during the slowest periods for your destination as airlines will be anxious to fill their seats. Generally, if you are going to fly to an area that has wet and dry seasons, then booking in the wet season can net you quite a savings. If you want to bet on getting there and enjoying your time, consider shoulder season when prices will still be lower than during busy seasons. Furthermore, try to avoid traveling on weeks that have a holiday in them.
There are many ways that you can save money on your flight. Try these ideas and have fun on your vacation.