Cindy's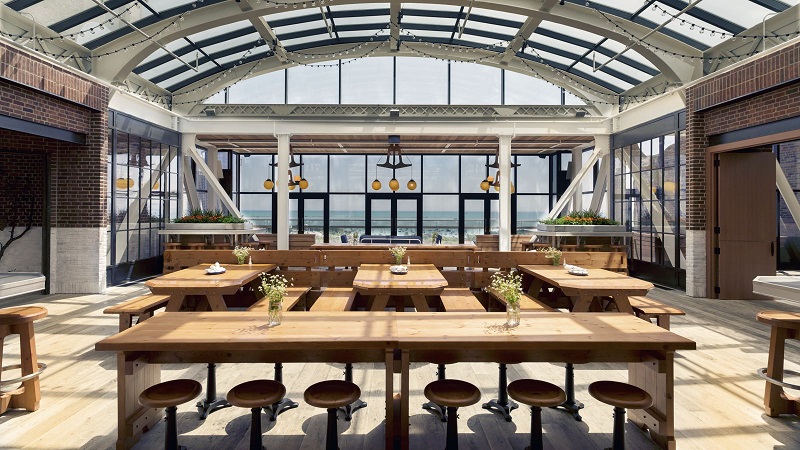 Source: Link
Chicago is famous all over the world for its skyscrapers, beautiful architecture, and incredible arts and culture. Among this beauty are rooftop bars and locations offering services for locals and visitors. It's an opportunity to see the heart and soul of Chicago from a vantage point. On top of the Chicago Athletic Association Hotel lies this incredible rooftop bar intentionally created to satisfy tourists. While drinking cocktails or chatting with friends, you'll get to see some of the most iconic landmarks like the Millennium Park. You can order for cocktails like the Jillian with vodka, vermouth, as well as spiced clementine and fresh lemon. Click the next ARROW to see the next photo!
Boleo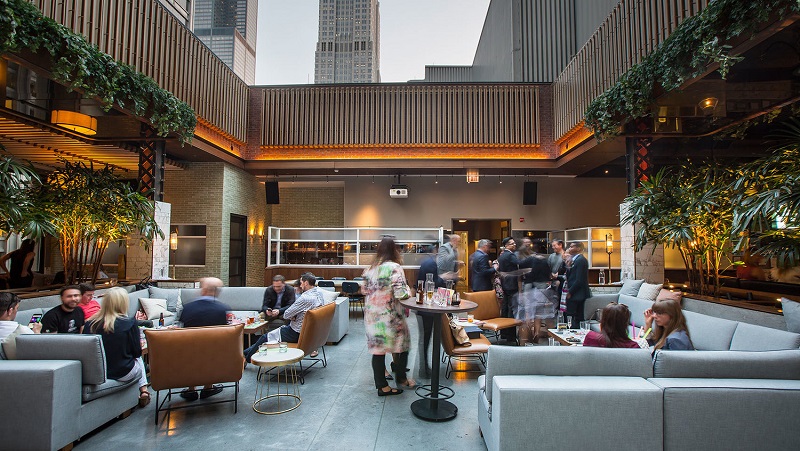 Source: Link
There are many rooftop bars in Chicago, but Boleo is one of the few that offer something unique and inspiring for visitors. It is located on the Kimpton Gray Hotel and provides an exciting décor that includes lush greenery and Peruvian and Argentinian fare. You'll also be treated to vivacious music to bless your soul and keep you relaxed. Boleo is classy and sophisticated, making it the best place to meet top class people, have conversations, or enjoy fun activities with friends. Click the next ARROW to see the next photo!
ROOF On theWit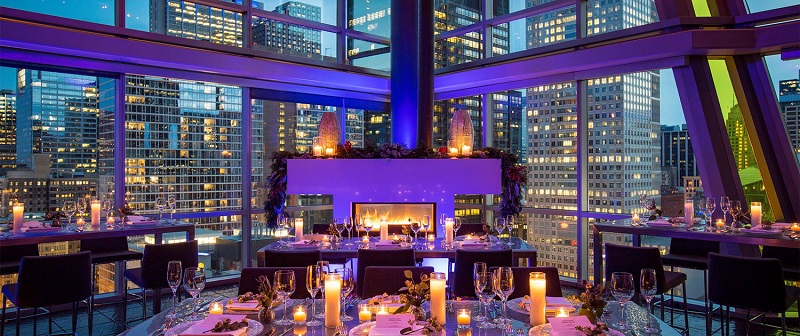 Source: Link
Here is a complete rooftop bar offering all the fun anyone could ever ask for. ROOF On theWit is located on the 27th floor of a building situated at the city center, so you're going to have a total and satisfying view of the city of Chicago. It has a lounge, cocktail bar, and night club that is open all year round. People who visit the bar during the early night will be treated to al fresco dining, which is on the Mediterranean-influenced menu. While you eat, drink, and merry, you'll be treated to good music by their top-rated DJs. Click the next ARROW to see the next photo!
Drumbar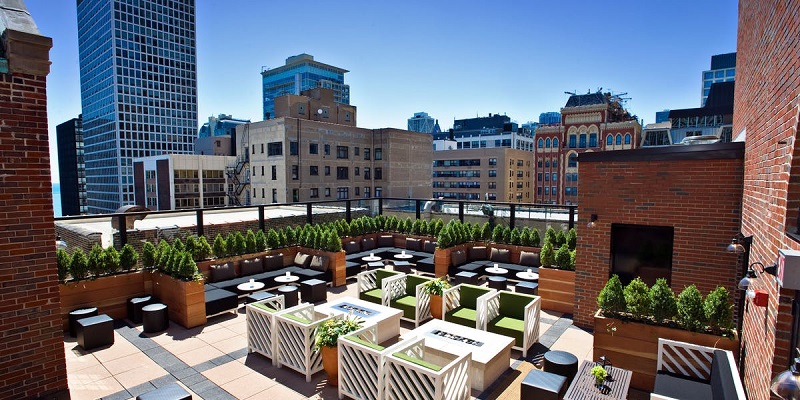 Source: Link
On the 18th floor of the Raffaello Hotel lies this awesome rooftop bar offering three different options for visitors. They have an interior section tufted leather banquettes and an exterior part that is equipped with open fire pits. There is also a narrow indoor-outdoor corridor with green stools, which has become the favorite for frequent visitors. Drumbar offers a menu that makes you want to stay forever. You can also enjoy their collection of trendy and classic cocktails like Unbreakable Kimmy Schmidt, Stranger Things, and Orange is the New Black. Click the next ARROW to see the next photo!
Raised Bar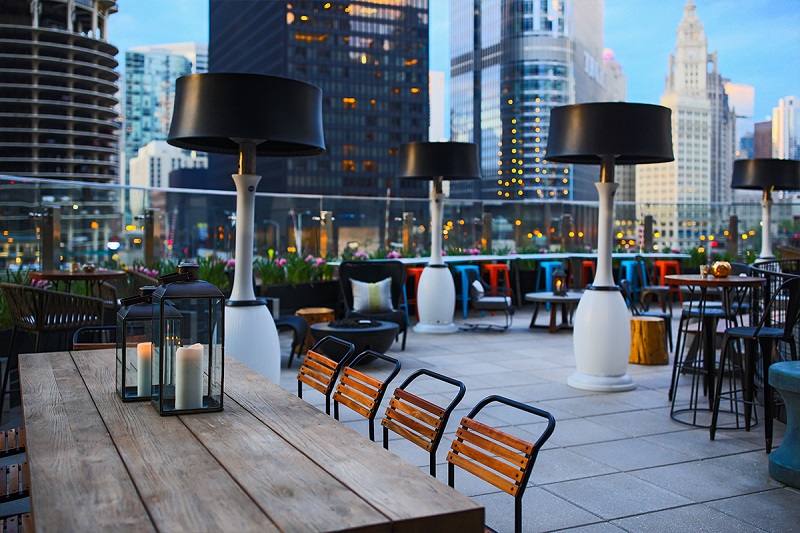 Source: Link
What makes Raised Bar very popular in Chicago is their dedication to providing locally sourced American bar food. Even though it was just opened in 2016, it has grown to become a favorite place for people who want to have a taste of Chicago. The bar features fire pits, cabanas, an outdoor bar, and comfy couches, all of which adds to its beauty, class, and splendor. While you sip on quality cocktails, you'll enjoy the view of the city, and especially the Chicago River. They have an exciting lineup of meals in their menu that includes Edamame, Frites, The raised burger, Mushroom Tostada, etc. Another good thing is there are no reservations; so is you want that good seat that will allow you to view the river all day and all night long, you should come early.