Sonnenschein Etage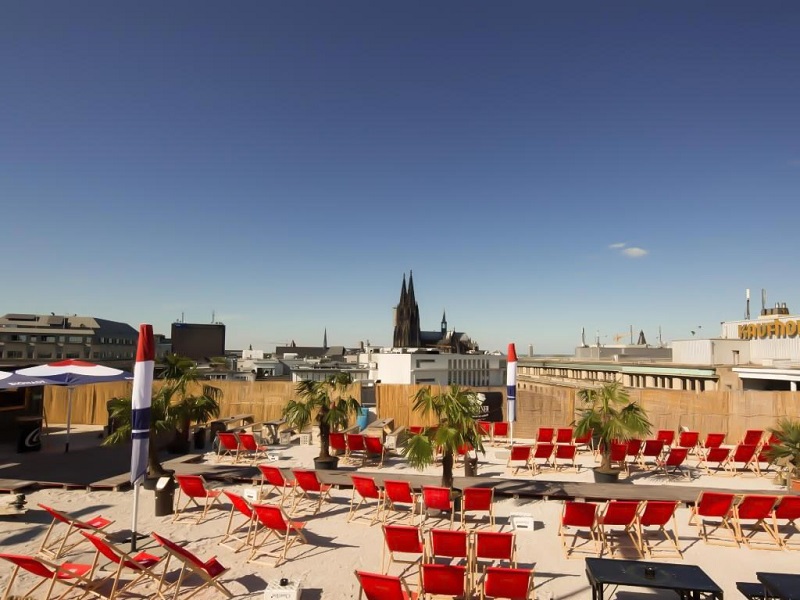 Source: Link
Spending some time in Cologne, Germany? Why not try out these rooftop bars offering panoramic views along with plenty of food and drinks to go with it. They are easy to locate, very comfortable, and some of them also provide live music, making them a lot of fun to visit. Here are the best rooftop bars we've found for you in Cologne. Cologne has some cool rooftop bars, but none is as amazing as the Sonnenschein Etage. It's a rooftop bar that looks like a beach bar but on top of a roof. There is beach sand, beach lounge and umbrellas, and everything you need for a day of fun and relaxation. You can order all kinds of drinks and snacks, like champagne, cocktails, tea, coffee, juice, and soft drinks. They also have beer and wines with options of multiple brands. It's a great place to drink and meet new friends, or view the sunset from the top of a roof that makes you feel you're at the seaside. Click the next ARROW to see the next photo!
LAB12 Bar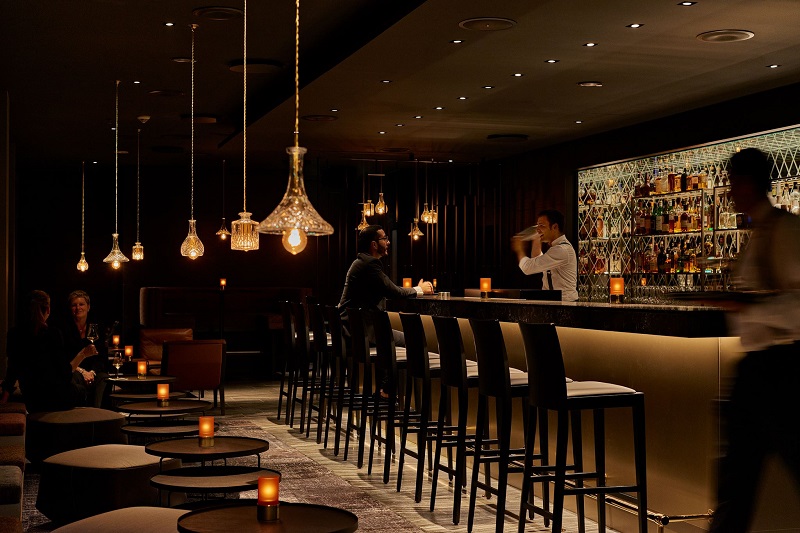 Source: Link
An evening of lights, music, and glamour is what LAB12 Bar has to offer everyone that walks through their door. Set on the top floor of the Pullman Hotel, this urban enclave is the answer to your desire of enjoying the best of Cologne and having so much tales to tell when you get back home. You can dine top quality food prepared by chefs who have a deep understanding of the kind of cuisine that tourists want. You can also order for custom cocktails, which are mainly the highlights of their service. Lab 12 has the best servicemen and women who are always smiling and ready to give you exactly what you desire. Click the next ARROW to see the next photo!
Monkey Bar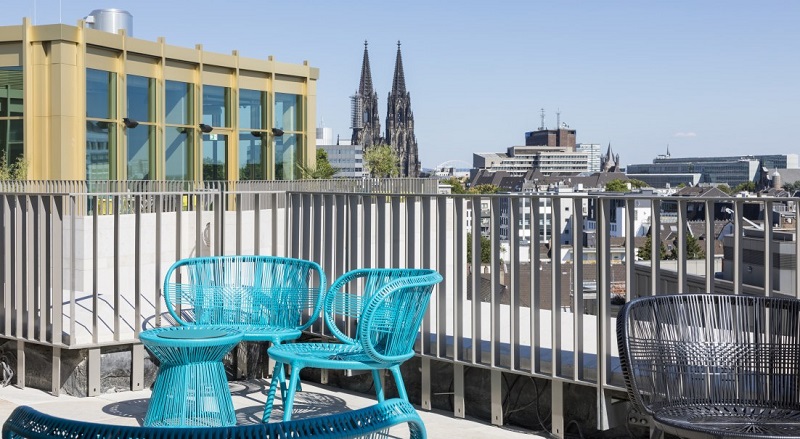 Source: Link
See the best side of Cologne on top of this bar specifically created for fun seekers and adventure lovers. After a day of shopping and sightseeing in Cologne, you can retire here in the evening. The Monkey Bar prides themselves with their cocktail safari, and they serve foods like humus triad, falafel, and sweet potato fries, until 10 pm in the night. Monkey also organize events on the regular, most of which are advertised on their website. These events usually involved music, dance, and other fun activities that will keep you active and help you experience more of the culture and tradition of the people of Cologne. If you have a business meeting this is the best place to come, especially in the morning period when it is calm and the city downstairs is busy with work. Click the next ARROW to see the next photo!
Legends Bar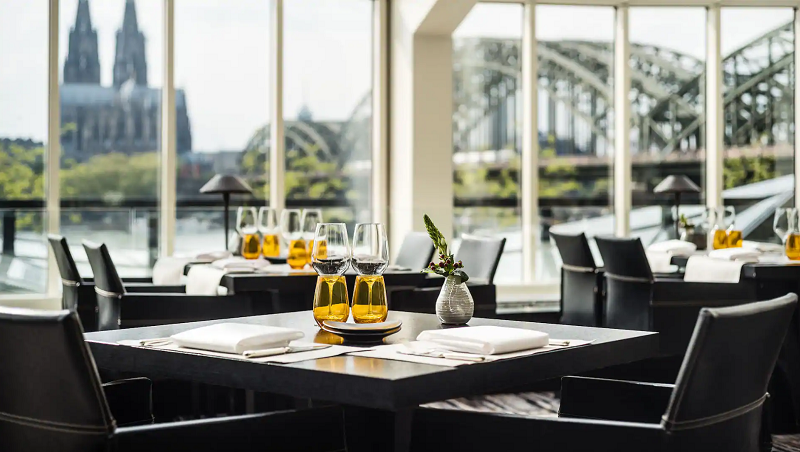 Source: Link
Excellent ambiance and pleasant food are two of the major reasons why many people find this place very interesting. You can either stay at the indoor section to enjoy interior décor and drink under dim lights and soft music. The outdoor terrace of the rooftop bar is equally exciting. Apart from the panoramic view where you get to see the best part of the city, the rooftop bar is a fun place to stay with lots of fresh air, nice food, and peace.