Play Label Rooftop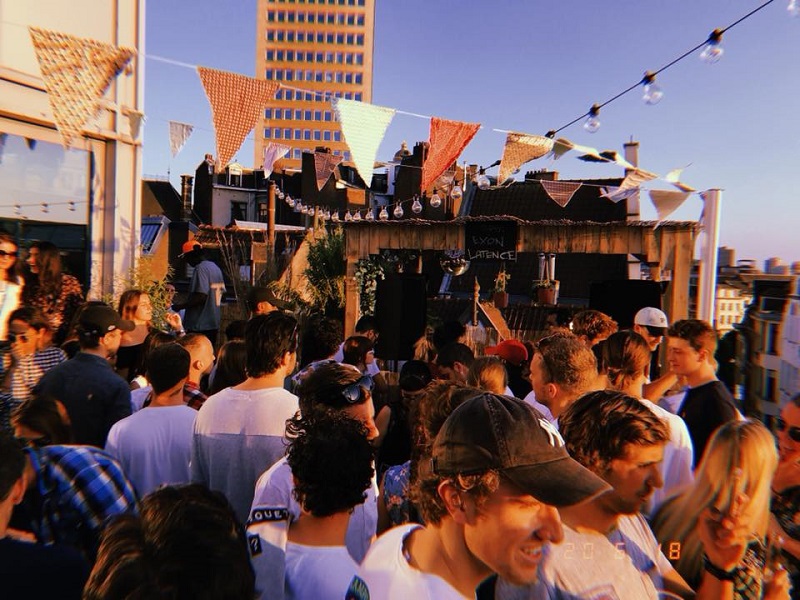 Source: Link
Brussels is a beautiful city fool of beauty, pleasure, and excitement. Part of what makes it so is the rooftop bars scattered all around the city, offering amazing food, drinks, and other fun activities. If you're visiting the Belgian capital, here are the top best rooftop bars you should check out. You can find this on the 4th floor of the Crosby Bowling building. There are three things you can get here, including music, drinks, and sun. The rooftop bar prides itself on this so much they made it their motto. In summer days, it is only opened for two days a week. However, you can always check their Facebook page for the scheduled time they will be opened. Your capacity to explore and enjoy Brussels starts from knowing bars like Play Label and taking advantage of everything they have to offer. Click the next ARROW to see the next photo!
Musical Instruments Museum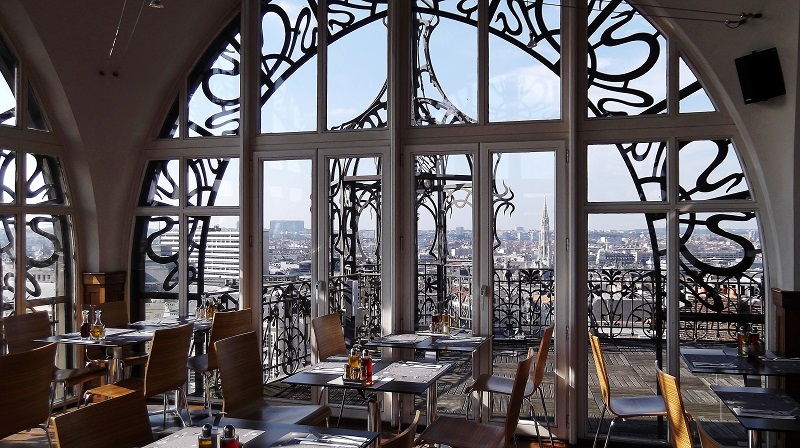 Source: Link
Looking down a city from the 11th floor of a building is got to be awesome; that's what this place has to offer. It's open to both museum visitors and those who came on their own to experience the place. One must say that at this height, it's easy to feel they're on top of the world. They have both indoor and outdoor terrace, so you can choose which place you want to be. You can also choose from European dishes, assorted wines, beers, and aperitifs. Many people usually come here in the morning for their coffee, since they can be sipping while watching the golden sunrise. Click the next ARROW to see the next photo!
Les Jardins Suspendus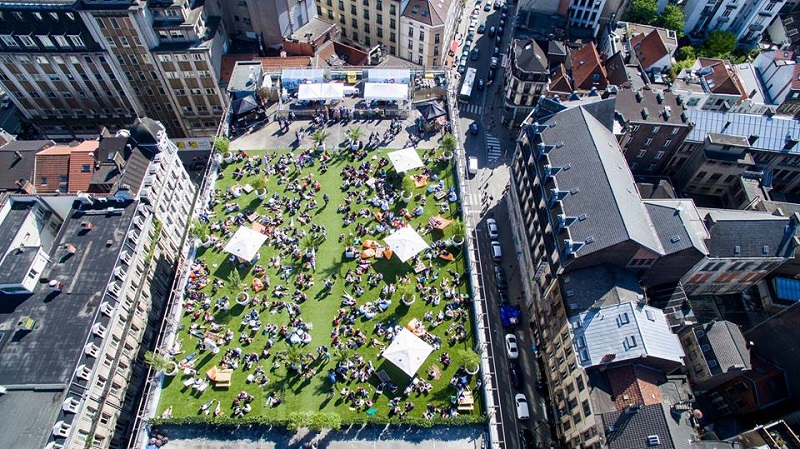 Source: Link
This place has become a very famous destination for locals of Brussels to take their visiting friends and family to experience the city from above. It's like a parking garage at the rooftop offering an incredible panoramic view of nearby landmarks like Boulevard Anspach and Place Saint Catherine. During summer, Fridays, Saturdays, and Sundays are usually very lively with DJs making good music while the bartend supply the very best of mixed drinks. Never miss the evening specials where you and everyone else watch the sun, and it goes down this historic part of the city of Brussels. Les Jardins Suspendus is a real garden with fake grass and equipped with umbrellas, palm trees, lawn chairs, and turfs. Most people like to just sit down on the fake grass and enjoy their drinks while having conversations with their friends. Click the next ARROW to see the next photo!
Beursschouwburg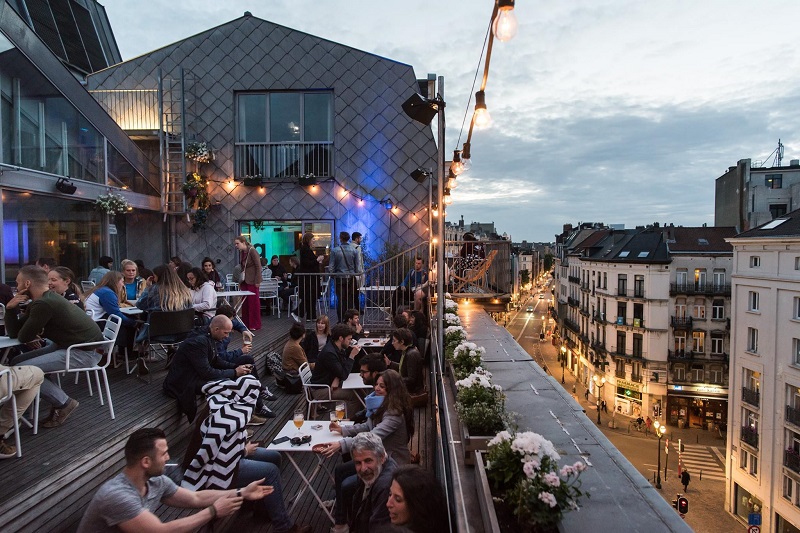 Source: Link
Just because you may not be able to pronounce it doesn't mean you should be discouraged from coming here. Beursschouwburg is one of the best rooftop bars because of all the goodies, features, and benefits it has to offer visitors. It's beyond a regular bar being that they offer performance art, music, and theatre. There are also numerous DJ events at specific days of the week when people gather to relate, dance, and have fun. They also offer film screening from time to time, and these should never be missed, especially if you're on vacation with your better half. The bar is respected by locals and visitors for their exceptional service and great food.