Katowice is a fascinating Polish city with parks, museums, and plenty of fun centers. Many people who spent time in this place testified to the warmth and acceptance of people from any part of the world. When you're not shopping or sightseeing, you could visit some of their rooftop bars and enjoy yourself to the maximum. Here are the best rooftop bars for you to see and explore.
27th Floor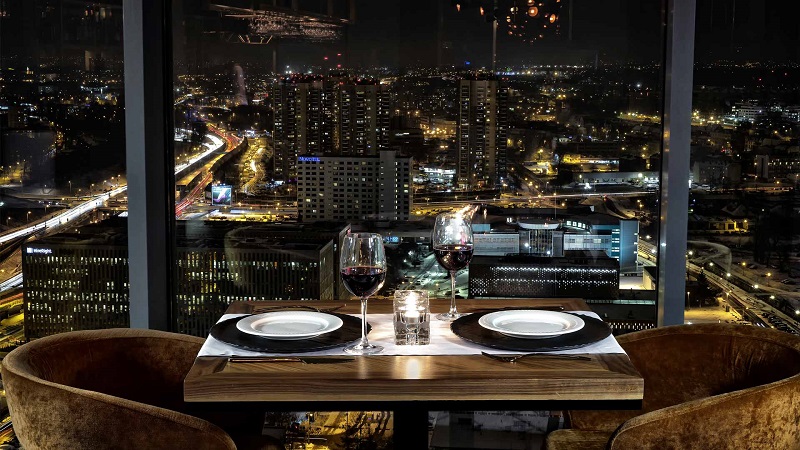 Source: Link
Here is perhaps the most popular and respected rooftop bar in the city of Katowice. Like the name implies, the beautiful bar is situated on the 27th floor of one of the most iconic buildings in the city center. One of the things that make this bar truly amazing is the view. From here, guests can see the beauty and lifestyle of the entire city, offered from the most interesting angles. The top to bottom glass wall exposes the enter skyline and makes you appreciate what this city is all about. Another reason why you shouldn't miss out on the 27th floor is their menu list. This restaurant takes its food and beverage seriously, ensuring that every single bit of food is satisfactory to the consumer. Apart from their main dish that includes Jesiotr Sturgeon, Pork, Steak, and potato dishes, they also provide a mouth watery snack menu, appetizers, pasta, desserts, soups, and so on. Guests will also be able to enjoy their long list of drinks including rum, red wines, desserts, whiskey, vodka, tequila, brandy, and gin.
Kyoto Sushi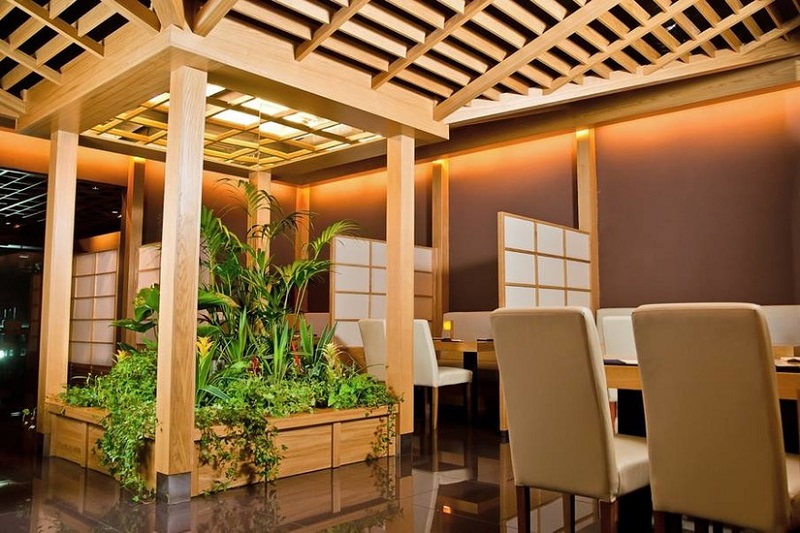 Source: Link
Another quality bar and restaurant you can't afford to miss is the Kyoto Sushi. Testimonies abound about the high-quality meals offered by this prestigious Japanese Restaurant that is dedicated to service. They have a wide selection of meals for you to choose and they ensure that everyone that comes into their restaurant is served to the best of their knowledge. Once you step into the restaurant you're immediately mesmerized by the beauty of the decoration and high-class presentation. On the menu, you have so much to choose, depending on what you desired and your intentions. They have soups, starters, seafood, salads, tofu panko, bao buns, and so on. Their main dish is also quite impressive. You can choose from meals like Krewetki black tiger, Macarone Udon, and so on. Kyoto Sushi is also excellent when it comes to desserts, as they have about five different options for guests. You can also select from their long list of Sushi meals for your enjoyment and satisfaction. Zestaway sushi is one of the top of them all. You can also try out Chirashi Sushi, Nigiri. Hosomaki, Futomaki, Uramaki, and so on.
Sakana Sushi Bar Katowice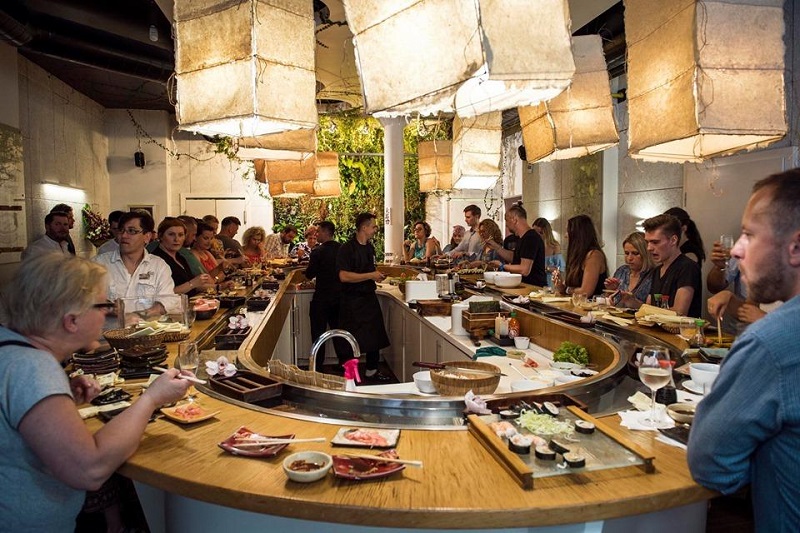 Source: Link
If you're not at Kyoto Sushi then, you should find Sakana Sushi Bar Katowice. It's also a bar full of delicious sushi meals and other delicacies. There beautiful seat arrangement, small gardens, and the atmosphere make dining a blessing in this respectable Japanese restaurant. You will be able to select from their list of fantastic sushi prepared by masters, at a great price. No one comes to this place and doesn't leave with happiness and satisfaction.