When it comes to places to have a good time in the evenings, the rooftop bars in Bratislava has a huge reputation. Events like birthdays, bachelor parties, and other forms of celebration are seen to be held in the rooftop terraces in this city. Here are a few of the finest rooftop bars in Bratislava you could probably hang out and enjoy the cool of the evening with a bottle of drinks on your table.
Bar & Lounge Outlook Bratislava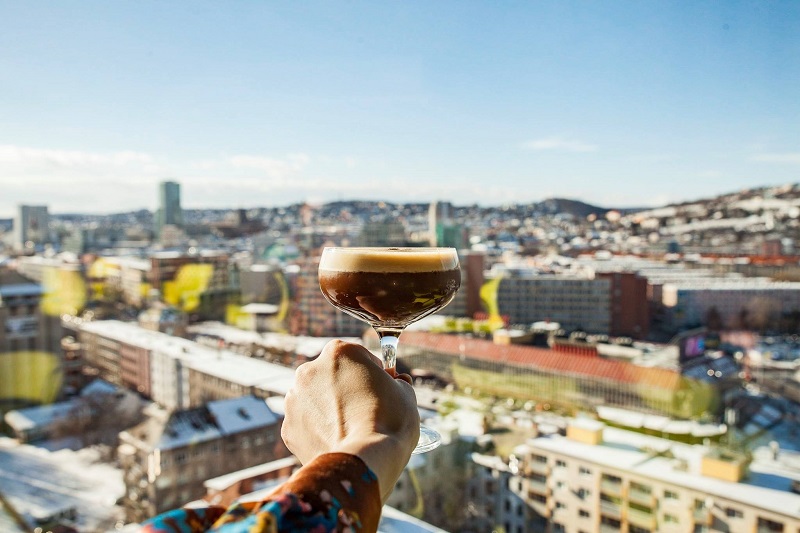 Source: Link
Located on the thirteenth floor of Lindner Galleri Central is this beautiful bar with modern design. The rooftop terrace offers a spectacular view of Bratislava for you to relax and enjoy the refreshing drinks served. You will find a barrier-free entrance and a car park for guests. Dining is at a standard level, and you can order from a wide choice of international cuisine on the menu. It is a must-visit place for you to explore in Bratislava.
Rooftop By Regal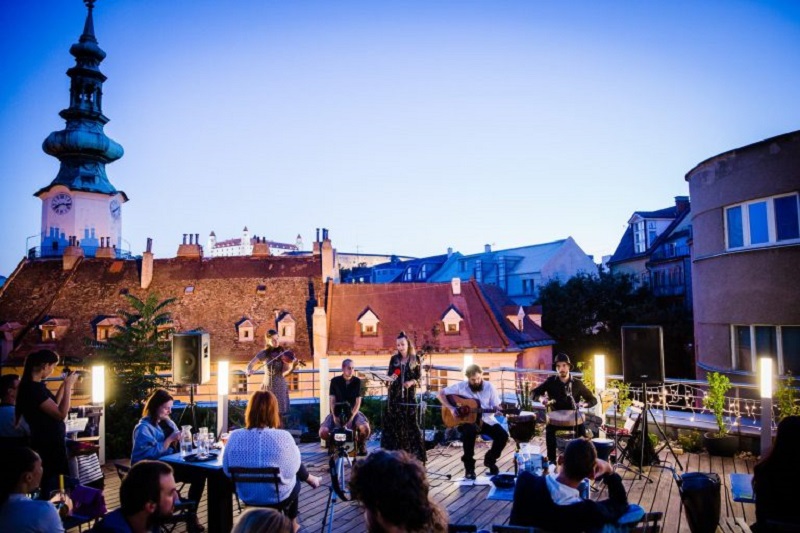 Source: Link
The best spot to settle for delicious burgers in Bratislava is this amazing rooftop bar located in the main part of the town. You will find the rooftop seating area very nice and the atmosphere very cool, so a perfect evening with a quality burger on the rooftop terrace of this fantastic bar wouldn't be a bad idea. The stunning views from the terrace will engrave a permanent mark in your memory. Lemonades and other great variety of drinks are available for you to choose from. The food menu is a spectacular selection that is not too expensive. Nice and friendly staffs are also available to make you feel comfortable during your visit. It is just the perfect place for you to be in Bratislava, especially if you're someone who likes to explore.
Sky Restaurant And Bar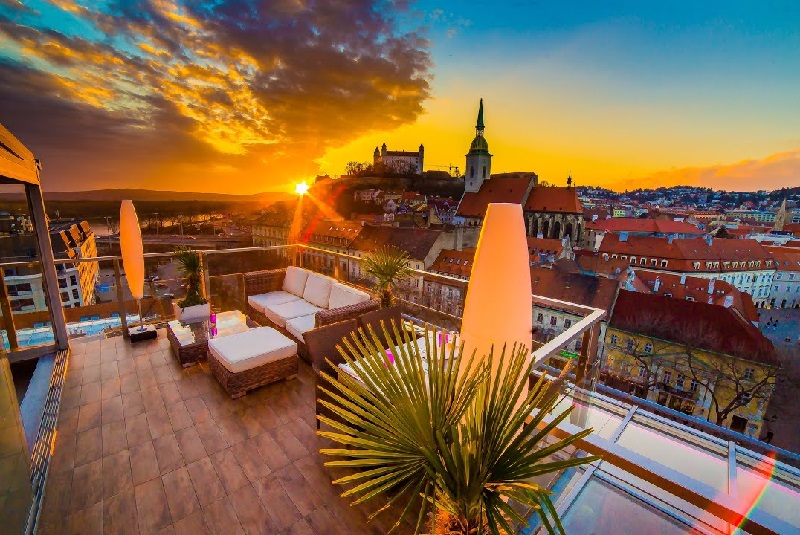 Source: Link
Sky Restaurant and Bar is an ideal location to enjoy Mediterranean cuisine and internationally awarded Thai cuisine with a wide selection of cocktails and wines as well as an unforgettable panoramic view of the city. It is one of the most visited bars in Bratislava that will bring you back into the coastal atmosphere and put all troubles out of your mind. The open terrace is an ideal place to soak the atmosphere while enjoying the delicious cuisines. Eat whatever you want while you relax in a cool destination.
Kultúrne Centrum Dunaj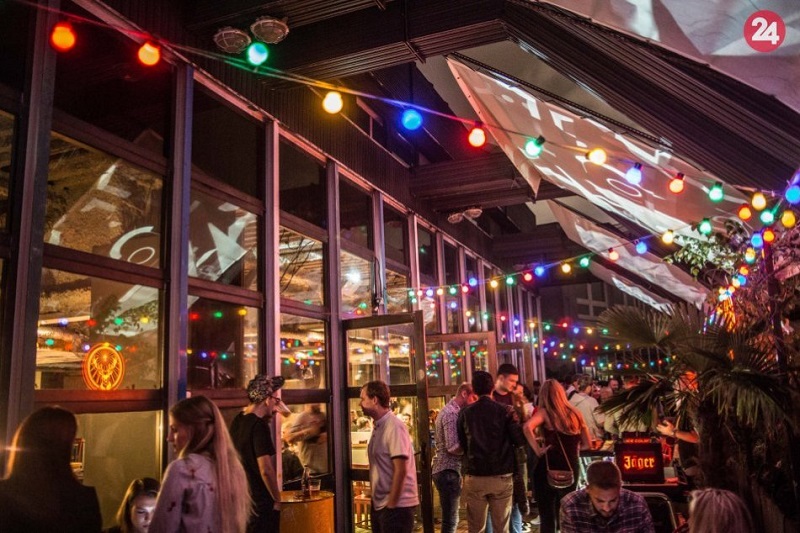 Source: Link
Another fantastic rooftop bar you should endeavor to explore in Bratislava is Kultúrne Centrum Dunaj. It is a modern and cozy bar that is always crowded with people having fun but to be comfortable you must get in as early as possible. You wouldn't want to miss trying out the combination of vodka and champagne while dancing to the cool music played by the industrial electro and local bands. The rooftop terrace in Kulturne is a wonderful sight to behold, which enables you to see the radiating castle lights in the distance. The environment is very relaxing for you to have lunch with the lovely staff at your service.