Bonn is one of those German cities you can't have enough of once you set your eyes on it. You will be able to explore everything they have to offer, including rooftop bars where the people go to enjoy themselves during the weekend and holidays. Here are the top best rooftop bars you need to visit in Bonn.
Skybar Bonn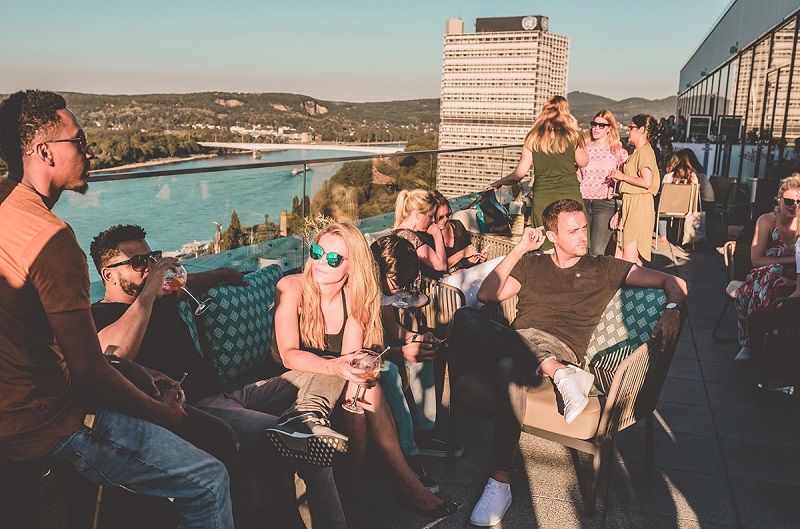 Source: Link
Yes, there is a Skybar in Bonn, and it's one of the loveliest places for you to be. It is located on the 17th floor of a building at a strategic destination with views of the very best parts of the city. You can order for any of their highly delicious cocktails prepared by their bartenders who're always available to take your orders and completely satisfy you. Order for cool cocktails and let the bartenders deliver to you the best coffee you have ever tasted. It's also a place of variety as they serve wine, beer, and soft drinks. Some of their most popular drinks you should look out for include Bahia, Woo Woo, Gin Fizz, Rusty Nail, Johnnie Walker Manhattan, etc.
Bonn Marriott Hotel Rooftop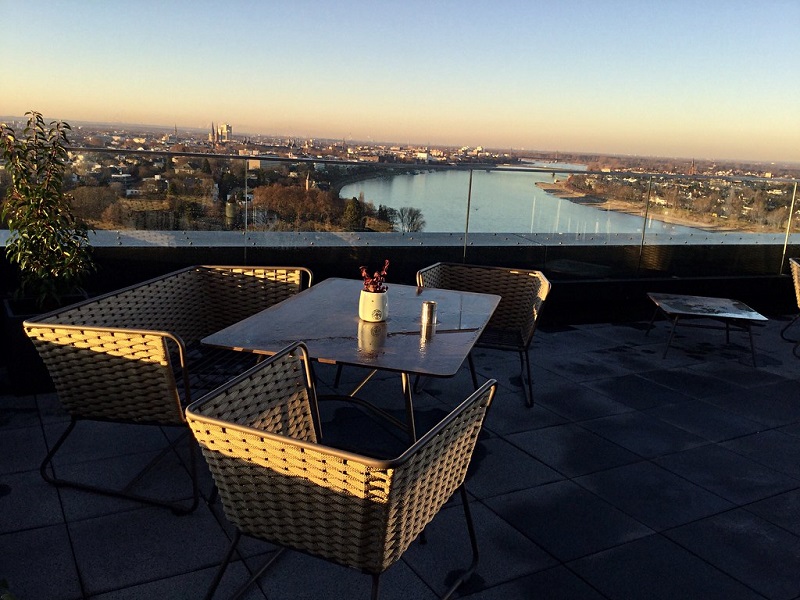 Source: Link
It's a rooftop bar specifically for people who prefer a quiet and isolated place where they'll have all the fun of their lives. Konrad's Skybar has well-arranged chairs, quality tables, and a highly impressive decoration you couldn't have enough of. Many people come here because it has become a popular place for having a great meal while you watched the sunset. Whether you're lodging in the hotel or you're just coming in for the rooftop bar, this place welcomes everyone. Try out their great omelets for breakfast and enjoy a clean surrounding and healthy lifestyle you won't forget in a hurry.
Kameha Grand Bonn Rooftop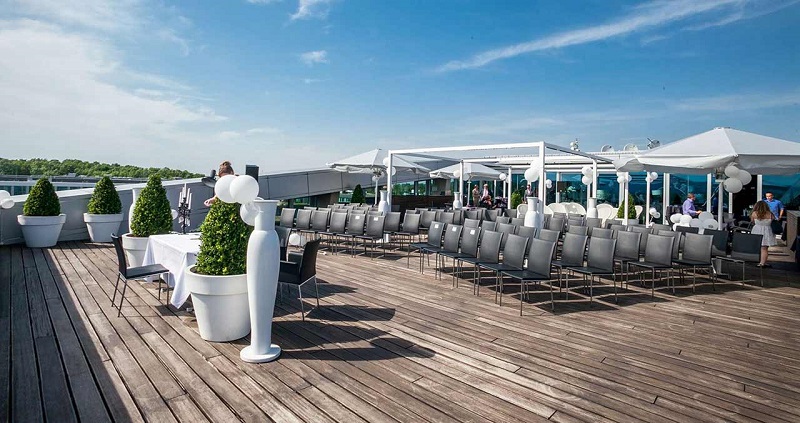 Source: Link
Here is another hotel with a lovely and irresistible rooftop bar. Kameha Grand provides visitors with the very best of service, from their staff to their menu, no one will ever feel unsatisfied after paying them a visit. Apart from the long list of foods and drinks to choose from, the bar also delivers excellence in fun, adventure, and relaxation. Kameha Grand also has a poolside where you can swim and cool down your body temperature while sipping on delicious cocktails. The location of the hotel near the River Rhine also adds to the value of the place as there is no better way to enjoy a cool and refreshing rooftop bar than the view of this lovely river with a beautiful history.
Rheinalm Am Bonner Bogen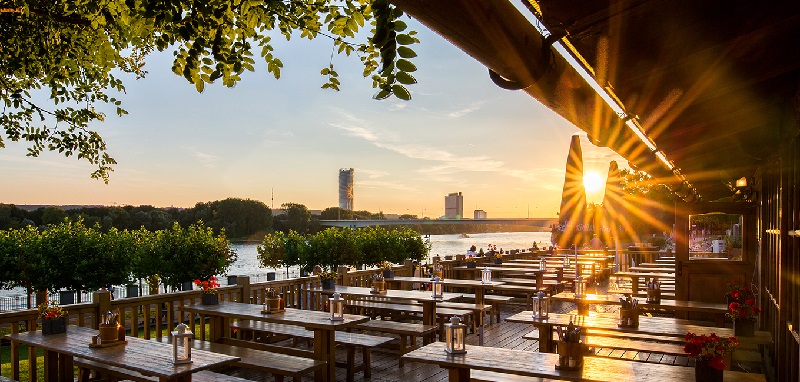 Source: Link
Live music, friendly staff, and large space make this place the best for both visitors and locals. What makes it popular among tourists is their selection of domestic food and beverages, so you're going to be having a completely unique taste. Rheinalm Am Bonner Bogen is also a great place to be with quality interior design, exceptional river and city view, live music, and very friendly staff. They also provide the very best of German Beer Brands brewed by people who understand taste.